Calendar of Events
Sunday, September 30, 2018
A1LabArts: You & Me : A Portrait Project
September 30, 2018 — October 19, 2018
Category: Exhibitions & visual art and Free event
Hosted by A1LabArts
23 Emory Pl, Knoxville, Tennessee 37917
Featuring A1LabArts members who have "teamed up" with one other person. They have created a portrait* of that other person and then created a self-portrait*. The other person will do the same. The end product is 2 pieces per artist paired with the partner artist.
SHOW OPENS for Open Streets Knoxville on September 30 (2-6 PM)
https://www.facebook.com/events/1948752238758518/
Then continues for October First Friday (10/5/18) thru October 19.
https://www.facebook.com/events/256230565165937/
Knoxville Symphony Orchestra: A Touch of France

September 30, 2018
2:30 PM
Category: Music
Part of the Knoxville Symphony Orchestra's 2018-2019 Chamber Classics Series.
KSO's Chamber Classics series brings you an afternoon of musical excellence, honoring the music of Joseph Haydn. Known lovingly by his students as "Papa Haydn", Haydn's "Symphony No. 82 in C Major" will be conducted by Aram Demirjian. Violinist Gordon Tsai, nominated Associate Concertmaster for the Knoxville Symphony in 2012, will perform "Violin Concerto Op. 8 No. 2 in G major" by a contemporary of Haydn, Afro-French composer Joseph Boulogne. The program ends with Mozart's "Symphony No. 31 ("Paris")".
At the Bijou Theatre, 803 S. Gay Street, Knoxville, TN 37902. Tickets and information: 865-291-3310, www.knoxvillesymphony.com
Cruising with The Smoky Mountain Blues Society
September 30, 2018
4:00-7:00PM
Category: Music
Blues Lovers, Be sure to mark your calendars and get your tickets early for these special super fun SUNDAY CRUISES featuring Regional and International Touring Bands on the "Star of Knoxville":
Blues Cruise 6 with Albert Castiglia - Sept. 30
ALL 2018 CRUISES are 4 to 7pm! Boarding begins at 3pm. SMBS Members get a $3 discount,...(enough for your first beer).
CALL THE RIVERBOAT early at 865-525-7827 and reserve your ticket today – or online at http://tnriverboat.com/blues-cruises-2/. Full bar & limited food menu available. Smoking permitted on the upper deck. The Cruise Series helps fund our Blues In The Schools (BITS) Area Programs.
Smoky Mountain Blues Society: http://smokymountainblues.org/wp/
Tennessee Children's Dance Ensemble: Children in the Arts
September 30, 2018
2:30 PM
Category: Dance and Kids & family
At World's Fair Park Amphitheatre, 963 World's Fair Park Drive, Knoxville, TN 37916, rain or shine!
Each year on the last Sunday in September, the Tennessee Children's Dance Ensemble presents "Children in the Arts," a part of the Penny4Arts series, at the Amphitheater at the World's Fair Park. Children representing a broad spectrum of the performing arts, including classical and contemporary music, drama, storytelling, etc. will join the internationally acclaimed Tennessee Children's Dance Ensemble in a one-hour performance designed to delight and inspire audiences of all ages. Adult tickets are $7.00, children's/student tickets are just one penny! Tickets are available through TCDE in advance (4216 Sutherland Ave, 865-584-9636), or at the gate on the day of the performance.
This year, as part of our "Children Helping Children" program, all proceeds from this event will be donated to "Hope 4 Hattie". Hattie Halter, the 14-month-old daughter of TCDE alumna and Knox County teacher Melissa Darter Halter, is fighting Acute Myeloid Leukemia. Learn more at https://www.Hope4Hattie.com.
Contact: Cheri McKeever, 865-207-1954, cheri@sweetrelieforganizing.com; http://tcdedance.org/
Tennessee Theatre: The 90 Year Gala featuring Alison Krauss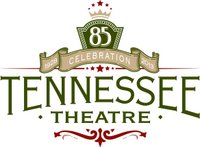 September 30, 2018
7:30 PM
Category: Fundraisers and Music
Born in Champaign, Illinois, Alison Krauss grew up listening to everything from folk to opera to pop and rock music, but quickly fell in love with bluegrass when she began playing fiddle at the age of five. Shortly after, Krauss began entering fiddle contests. At the age of 14, Rounder Records signed her to her first record deal and she went on to release her debut solo album two years later. The accomplished bluegrass musician became a member of the Grand Ole Opry at age 21.
Since 1985, Krauss has released 14 albums including five solo, seven with her longtime band and musical collaborators Union Station, and the Robert Plant collaboration Raising Sand, which was certified platinum and won five Grammys, including Album of the Year and Record of the Year. She's sold more than 12 million records to date, and her honors include 27 Grammys, nine Country Music Association awards, 14 International Bluegrass Music Association Awards, two Academy of Country Music Awards and two Gospel Music Association awards.
On Sunday, September 30, we will welcome Alison Krauss, the most awarded singer and the most awarded female artist in Grammy history, to the Tennessee stage for our 90 Year Gala, an event to celebrate this milestone and help us raise money to maintain, operate, and preserve the Official State Theatre of Tennessee and open its doors for free community programs so that everyone can experience its magic.
VIP Tickets are available and include premium seating; a reception with hors d'oeuvres, wine, beer and signature cocktail; and a silent auction featuring autographed instruments, music memorabilia, and more!
Tennessee Theatre, 604 S. Gay Street, Knoxville, TN 37902. For information/tickets: 865-684-1200, www.tennesseetheatre.com, www.ticketmaster.com
Ijams Nature Center: Mindfulness Walk
September 30, 2018
2:00-4:00pm
Category: Science & nature
Sunday, September 30, 2:00-4:00pm.
Have you ever simply wandered aimlessly? Believe it or not, it is soothing and settles the mind. Mindfulness walks are slow, calming strolls. Based on the Japanese therapeutic practice of Shinrin Yoku, or forest bathing, it's a meditative exploration with NO cell phones or even talking. We walk as a group but as individuals. Participants are encouraged to soak in their surroundings and experience the restorative properties of simply being outside. Join mindful naturalist Stephen Lyn Bales for this quiet stroll inwards. This month Ijams will experience the peace of High Ground Park. (Ages 14 and up)
NOTE: Participants should meet at High Ground: 1000 Cherokee Trail, South Knox 37920.
The fee for this program is $6 per person. EVERYONE MUST HAVE A TICKET.
www.eventbrite.com/e/ijams-sanctuary-series-mindfulness-walk-with-ijams-tickets-
Ijams Nature Center, 2915 Island Home Ave, Knoxville, TN 37920. Hours: Grounds and trails open during daylight hours. Call for Visitor Center hours. Information: 865-577-4717, www.ijams.org
Bike Walk Knoxville: Open Streets Knoxville
September 30, 2018
2:00-6:00pm
Category: Festivals & special events, Free event and Kids & family
Open Streets Knoxville - Sunday, September 30th, 2-6pm
Open Streets Knoxville brings together community groups and local businesses, giving people of all ages and abilities the opportunity to walk, ride bikes, hula hoop, and much more - all in a setting that is fun and safe! More than a street festival, Open Streets Knoxville gives residents an opportunity to explore their neighborhood and local businesses in a safe, fun, and family-friendly way. It encourages the use of active transportation and healthy living, and has a goal of giving residents an opportunity to rethink our streets as public space. Our goal is to host two events each year, with different neighborhoods hosting each event. The event is hosted by Bike Walk Knoxville, with significant support from the Knoxville Regional Transportation Planning Organization and the City of Knoxville.
Find out more at http://openstreetsknoxville.com
Mabry-Hazen House: 5th annual Lineage & Legacy
September 30, 2018
2-4 PM
Category: History & heritage and Literature & readings
Every year the museum invites family descendants, supporting members, and the general public to Mabry's Hill to commemorate one of Knoxville's first and most dramatic families. The event reflects on the past and present experiences of the Mabry and Hazen families and their imprint upon Knoxville's history with a one play and tours of the historic house.
Join us in 2018 for A Civil Debate, a one-act play written by Tyler Gregory, Caleb Burnham, and Patrick Hollis and performed by Seventh Thirty Creative. The play will imagine a debate between four famous Knoxvillians about their experiences during the Civil War. "General" Joseph A. Mabry, Ellen Renshaw House, Parson William Brownlow, and Cal Johnson will debate a divided Knoxville as it struggled with occupation, violence, loyalties, and meanings of freedom. Mabry was a "notorious rebel" and merchant; House was a diarist and a self-declared "very violent rebel;" Brownlow, also known as the "Fighting Parson," was nationally known Unionist and infamous newspaper editor; Cal Johnson was the son of an enslaved couple, reburied Union dead after the war, and rose to become Knoxville's first African-American millionaire. Drawn from their own words and actions, then supplemented with secondary sources, the play dramatizes the real experiences and lives of four influential Knoxville characters.
The event also will serve as a membership drive and annual meeting of the membership. In addition to the play, guests will enjoy light refreshments as well as tours of the 1858 house and its original family collection. Picnic lunches are also highly encouraged! Tickets to Lineage and Lineage cost $5 and support the museum's mission to preserve and educate the public about a valuable part of East Tennessee. Members attend free of charge. The one-act play is supported by a matching grant generously provided by the Tennessee Arts Commission.
Tickets are available for purchase at the museum or www.mabryhazen.com/legacy.
Mabry-Hazen House, 1711 Dandridge Avenue, Knoxville, TN, 37915. Information: 865-522-8661, www.mabryhazen.com
Oak Ridge Art Center: 5th Annual Open Show 2018
September 29, 2018 — November 24, 2018
Category: Exhibitions & visual art, Fine Crafts and Free event
Opening reception Sep 29, 7-9 PM with gallery talk at 6:30 PM and awards at 7 PM
Open Show is the Art Center's annual juried mixed media exhibition focusing on exceptional work being produced in our area. Anyone may enter. There are no size, media, or geographic limitations - it is open to all artists of all media.
Oak Ridge Art Center, 201 Badger Avenue, Oak Ridge, TN 37830. Hours: Tu-F 9-5, Sa-M 1-4. Information: 865-482-1441, www.oakridgeartcenter.org
Tennessee Theatre: 90 Days for 90 Years celebration!
September 29, 2018 — October 1, 2018
Category: Dance, Festivals & special events, Film, Fundraisers and Music
WE'RE CELEBRATING 90 YEARS OF EVERLASTING MEMORIES AND SPECIAL MOMENTS! We are proud to be Knoxville's Grand Entertainment Palace and the Official State Theatre of Tennessee. We connect people with incredible artists at concerts, feature great classical works performed by the Knoxville Symphony Orchestra and Knoxville Opera, invite audiences to be transcended by the magic of a touring Broadway show or to be wowed by the human body in dance performance, and foster the love of film, our original art form as we began as a movie palace on October 1, 1928.

To mark our 90th anniversary, we have planned a 90-day celebration beginning September 29, 2018. We want YOU to join in the fun! There will be a 90-Year Speakeasy recalling the era when the Tennessee first opened, a 90-Year Anniversary Gala Concert featuring Alison Krauss, free community events, behind-the-scenes tours, commemorative merchandise, and other special anniversary activities. Follow us on Facebook, Instagram, and Twitter for exclusive giveaways, historical tidbits, pop-up events, and other surprises during our #90daysfor90years celebration.
Opening weekend events include:
SATURDAY, SEPT. 29 - THE 90 YEAR SPEAKEASY
Party Prohibition-style with a nod to the Roaring Twenties, when the Tennessee Theatre first opened. The 90-Year Speakeasy event includes dancing, themed cocktails and more surprises at the majestic downtown theatre. https://www.tennesseetheatre.com/event/690465/the-90-year-speakeasy/
SUNDAY, SEPT. 30 - THE 90 YEAR ANNIVERSARY GALA FEATURING ALISON KRAUSS
Beloved bluegrass musician Alison Krauss returns to the Knoxville stage for the 90th Anniversary Gala. In addition to recognizing the theatre's past 90 years, the event will raise funds for the nonprofit's ongoing preservation and free community events.
MONDAY, OCT. 1 - MIGHTY MUSICAL MONDAY
The Tennessee Theatre's free monthly daytime event, featuring Mighty Wurlitzer organ performances, coincides with the theatre's actual 90th anniversary date. In addition to celebrating the theatre's opening in 1928, this very special Mighty Musical Monday also will honor Dr. Bill Snyder as he retires as the theatre's House Organist, a position he has held since 1979. Doors open at 11:30 a.m., and the event starts at noon. Brown bag lunches and snacks will be available for purchase, or guests may bring their own lunch.
MONDAY, OCT. 1 - A 1928 NIGHT AT THE MOVIES
A 1928 Night at the Movies will feature a lineup of on screen entertainment typical of the Theatre's early years as a movie palace. Enjoy a vintage cartoon, a timely newsreel, a comedy short, a Wurlitzer organ performance and a screening of a vintage film from the 1920s. The program begins at 7:30pm and admission is free, but you are welcome to bring 60 cents as a symbolic purchase of a 1928 opening-day ticket.
And more! SUNDAY, OCT. 7 & MONDAY, OCT. 8 - BEHIND THE SCENES TOURS
THURSDAY, OCT. 11 - BIRTHDAY LUNCHEON
SATURDAY, OCT. 20 - COSTUMES AND CLASSIC CARTOONS OPEN HOUSE
SATURDAY, NOV. 3 - OPEN HOUSE
Details at https://www.tennesseetheatre.com/90years
HoLa Festival 2018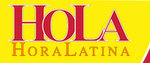 September 29, 2018 — September 30, 2018
Category: Culinary arts, Dance, Festivals & special events, Fine Crafts, Free event, History & heritage, Kids & family and Music
The annual HoLa Festival is one of the cornerstones of our organization. We gather every year in downtown Knoxville, TN to celebrate the rich diversity of Latino culture. Special thanks to all who have attended and made these past 3 festivals so spectacular. ¡Gracias!
Sat Sep 29
Music on the Market Square Stage (includes Chinito Catu and Jimmy Bonilla and his Orchestra with MC Andy Maldonavo)
Sun Sep 30
Market Square Stage performances (music, opera, dance), 11 AM - 6 PM
Children's Stage shows (science, music, ventriloquist, puppetry), 12:15-5:30 PM
Parade of Nations, 2:15-2:45 PM
https://www.facebook.com/HoLaHoraLatina
HoLa Hora Latina, 100 S. Gay Street, Suite 112, Knoxville, TN 37902. Information: 865-335-3358, casahola@holafestival.org, or www.holahoralatina.org
UT School of Music: Viola Celebration
September 29, 2018 — September 30, 2018
Category: Classes & workshops, Free event, Lectures and Music
Workshops, lectures, master classes, and performances; For one weekend every fall, the UT Viola Celebration shines a spotlight on the viola. Violists of all ages—students and professionals alike—join together in a rare exaltation of the alto clef!
Natalie Haslam Music Center
https://calendar.utk.edu/event/viola_celebration
UT School of Music: Unless otherwise noted, concerts are FREE and open to the public. The Alumni Memorial Building located at 1408 Middle Drive on the UT campus. (The James R. Cox Auditorium is located in the Alumni Memorial Building.) The Natalie Haslam Music Center is located at 1741 Volunteer Blvd on the UT campus. *For individual or small group performances, please check the web site or call the day of the event for updates or cancellations: 865-974-5678, www.music.utk.edu/events