Calendar of Events
Monday, September 3, 2018
Tennessee Theatre: Mighty Musical Monday with Dor L'Dor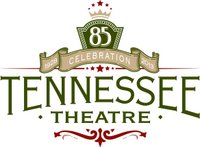 Category: Free event, Kids, family and Music
Doors open at 11:30 AM - This is a free event.
Enjoy Mighty Wurlitzer organ performances by Dr. Bill Snyder and Freddie Brabson and special guest, Dor L'Dor. Dor L'Dor is a multi-generational klezmer band based in Knoxville. While deeply rooted in the klezmer tradition, Dor L'Dor branches into other traditions as well. Brown bag lunches consisting of a sandwich, chips, and a dessert may be purchased in the lobby for $5.00 while supplies last. Soft drinks, bottled water, popcorn, and candy will also be available for purchase. Mighty Musical Monday is presented by LHP Capital, LLC.
Tennessee Theatre, 604 S. Gay Street, Knoxville, TN 37902. For information/tickets: 865-684-1200, www.tennesseetheatre.com, www.ticketmaster.com
Liz Kelly Zook - Artist Exhibition
September 1, 2018 — October 31, 2018
Category: Exhibitions, visual art and Free event
Liz Kelly Zook is an artist in Murfreesboro, TN. Zook was raised in small-town Nevada, Missouri. Her art will be featured from September 1st-October 31st in Hodges Library on the University of Tennessee Campus (1015 Volunteer Blvd).
Zook's art is a mix between Pop and Illustrative art. She uses a lot of bright colors; very few of her pieces are without black outlines. She likes the way the outlines control the chaos of the color when she applies it to the canvas.
Zook's goal as an artist is to encourage people to spend more time on the things that bring them joy. She describes her work as "fun for the sake of fun." And let's face it, everyone needs more fun.
McClung Museum: For All the World to See: Visual Culture and the Struggle for Civil Rights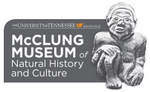 September 1, 2018 — October 20, 2018
Category: Exhibitions, visual art, Free event, History, heritage and Science, nature
For All the World to See: Visual Culture and the Struggle for Civil Rights, a nationally touring exhibition from NEH on the Road, uses a compelling assortment of photographs, television clips, art posters, and historic artifacts to trace how images and media disseminated to the American public transformed the modern civil rights movement.
This visual culture jolted Americans, both black and white, out of a state of denial or complacency. Visitors to the immersive display will explore dozens of compelling and persuasive visual images, including photographs from influential magazines, such as LIFE, JET, and EBONY; CBS news footage; and TV clips from The Ed Sullivan Show.
Also included are civil rights-era objects that exemplify the range of negative and positive imagery—from Aunt Jemima syrup dispensers and 1930s produce advertisements to Jackie Robinson baseball ephemera and 1960s children's toys with African American portraiture. For All the World to See is not a history of the civil rights movement, but rather an exploration of the vast number of potent images that influenced how Americans perceived race and the struggle for equality.
McClung Museum of Natural History and Culture, 1327 Circle Park Dr on the UT campus, Knoxville, TN 37996. Hours: Monday-Saturday, 9AM-5PM, Sunday, 1-5PM. Information: 865-974-2144, http://mcclungmuseum.utk.edu
Arrowmont School of Arts and Crafts: Silk Painters International Exhibit
September 1, 2018 — October 13, 2018
Category: Exhibitions, visual art, Fine Crafts and Free event
Transcendent Silk...Beyond the Ordinary
At SPIN Festival 2018
Sandra Blain Gallery - Arrowmont School of Arts and Crafts
Opening Art Reception, Dinner and Awards October 6th from 5:30pm to 8pm
Arrowmont School of Arts and Crafts, 556 Parkway, Gatlinburg, TN 37738. Information: 865-436-5860, www.arrowmont.org
Clarence Brown Theatre: Voltaire's Candide
August 29, 2018 — September 16, 2018
CBT Mainstage
Searching throughout the Old and New World for his beloved Cunegonde, Candide's philosophy of Optimism is challenged by catastrophe after catastrophe.
The CBT and KSO are proud to perform Leonard Bernstein's Candide in 2018, the 100th anniversary of his birth year. Bernstein's brilliant and beautiful score deepens Voltaire's great satire with contributions from the greatest lyricists of the 20th century.
By Voltaire. Music by Leonard Bernstein.
Directed by Artistic Director Calvin MacLean. Conducted by Music Director Aram Demirjian.
Clarence Brown Theatre, 1714 Andy Holt Ave on the UT campus, Knoxville, TN 37996. For information: 865-974-5161, www.clarencebrowntheatre.com. For tickets: 865-974-5161, 865-656-4444, www.knoxvilletickets.com
Pellissippi State: Palimpsests by Aggie Toppins
August 27, 2018 — September 14, 2018
Category: Exhibitions, visual art and Free event
Graphic designer Aggie Toppins is the first featured artist in Pellissippi State Community College's art series this fall.
Toppins' recent work, titled Palimpsests, will be on exhibit Aug. 27-Sept. 14 at Pellissippi State's Bagwell Center for Media and Art Gallery.
Opening reception for Toppins' exhibit will be held 5-7 p.m. Thursday, Sept. 6, with an artist lecture to follow at 7 p.m.
Palimpsests is a series of collage-based prints rooted in the practice of psychogeography.
"I use extant materials that pass through my life while traveling to construct compositions that index my experience while attempting to capture the ways experience leaves its trace on me," explained Toppins, who is head of the art department at the University of Tennessee at Chattanooga.
Hardin Valley Campus of Pellissippi State: 10915 Hardin Valley Road, Knoxville, TN 37932. Bagwell Center Gallery hours: M-F 10-6:30. Information: 865-694-6405, www.pstcc.edu/arts
TVUUC exhibition: Works by Gary Heatherly and Althea Murphy-Price
August 12, 2018 — October 11, 2018
Category: Exhibitions, visual art and Free event
Reception Friday, August 17, 6:00 to 7:30 pm. Artists' talks at 6:30 pm.
About Gary Heatherly: Heatherly recently retired from 30 years of commercial photography and is returning to the beginnings of his art. Still photography captures the precious moments of life. When we are younger, he says, life passes in slow motion as we explore our new world. As we age and shed the curiosity and wonder of youth, life speeds up. Photographers strive to capture and embellish the pristine moments for future appreciation. Heatherly has lived in Knoxville for over 55 years. He attended West High School and graduated with honors in 1974 from UT Knoxville with a BFA in Studio Art, emphasis in drawing and painting. He started his own photography business in the mid 70's and focused on advertising, editorial, architectural and stock photography. His work allowed him to see the world with trips to the Philippines , Ireland, and the Caribbean. He published a Book of the Year winner along with help from WBIR and Robin Easter Design: Knoxville Then & Now. He is featured in three other "coffee table" books about Knoxville. www.garyheatherly.com

About Althea Murphy-Price: Murphy-Price is inspired by the social implication of beauty as it relates to female identity, women and culture. This work investigates how identity is informed and influenced through the context of a deceptively subversive beauty culture. Real and false, decoration and imitation are addressed and questioned. Recent work is inspired by the popular hashtag #blackgirlmagic and online image results from searching "perfect hair" and "perfect skin." Her response to these images is colorful, playful and expressive of a child-like fascination. Althea Murphy-Price began her studies in Fine Art at Spelman College before receiving her Master of Arts in Printmaking and Painting from Purdue University and later studying at the Tyler School of Art, Temple University, where she earned her Master of Fine Arts. She has exhibited in venues throughout the country and abroad, including the Weston Gallery, Cincinnati; Howard Museum of Art, Baltimore; Wellesley College, Boston; Wade Wilson Art Gallery, Houston; Indiana University Art Museum; The Print Center, Philadelphia; The Halsey Institute of Contemporary Art, Charleston; and the Knoxville Museum of Art. International exhibits include the International Printmaking Exhibition, Jingdezhen, China; the American Youth Printmaking Exhibition, Lui Haisu Art Museum, Shanghai, China; and Print Resonance, Musashino Art University, Tokyo Japan. She was artist in residence at the Frank Lloyd Wright School; University of Hawaii, Hilo; The Vermont Studio Center; and the Venice Printmaking Studio. Her writings and work have been featured in Art Papers Magazine, CAA Reviews, Contemporary Impressions Journal, Art in Print, Printmaking: A Complete Guide to Materials and Process, and Printmakers Today. www.altheamurphyprice.com
Tennessee Valley Unitarian Universalist Church, 2931 Kingston Pike, Knoxville, TN 37919. Gallery hours: M-Th 10-5, Su 10-1. Information: 865-523-4176, www.tvuuc.org
Arrowmont School of Arts and Crafts: Turnabout: Women at the Lathe
August 7, 2018 — October 10, 2018
Category: Exhibitions, visual art, Fine Crafts and Free event
Turnabout: Women at the Lathe is the first exhibition organized and funded by the Women in Turning (WIT) committee of the American Association of Woodturners (AAW). Reflecting our membership, we created a blended invitational and juried show that celebrates both known and unknown voices in our field. The twenty-seven sculptural pieces in the exhibition were created by women artists from the United States, England, Wales, Canada, and Taiwan, ranging in age from their early twenties to their 80s. The work in the show is created all or in part on the lathe, a specialized woodworking machine that holds and spins material while it is carved with sharp tools. The exhibition features work by women with anything from a few years of experience to more than three decades of turning.
A traveling show, Turnabout: Women at the Lathe will be featured at three distinctly different venues: the Appalachian Center for Craft, part of the School of Art, Craft & Design at Tennessee Tech University; the American Association of Woodturners' Gallery of Wood Art; and Arrowmont School of Arts and Crafts in Gatlinburg, Tennessee.
It is our hope that through this exhibition more women will think of turning as possible for themselves, and discover the many pleasures of this extraordinary craft and art form.
Participating artists: Katie Adams, Donna Zils Banfield, Dixie Biggs, Kailee Bosch, Sally Burnett, Marilyn Campbell, Martha Collins, Barbara Dill, Sharon Doughtie, Jeanne Douphrate, Ena Dubnoff, Melissa Engler, Diana Friend, Louise Hibbert, Liz Kent, Janice Levi, Kristin LeVier, Grace Parliman, Tania Radda, Betty Scarpino, Hayley Smith, Janine Wang, Kimberly Winkle, Helga Winter, Andi Wolfe, Cindy Pei-Si Young
At JERRY DROWN WOOD STUDIO GALLERY at Arrowmont School of Arts and Crafts, 556 Parkway, Gatlinburg, TN 37738. Information: 865-436-5860, www.arrowmont.org
Tomato Head: "Opposite Day" by Julie Armbruster
August 5, 2018 — October 1, 2018
Category: Exhibitions, visual art and Free event
"Opposite Day" by Julie Armbruster
Armbruster's exhibit, "Opposite Day" opened this month in our Downtown location, and it's a wild ride of color, character, and composition that grabs the eye and then runs into the imagination. The work bursts with color and life and is inhabited by a cast of characters that are simultaneously alluring and suspect. http://thetomatohead.com/julie-armbruster/
At the Downtown Knoxville location Aug 5 - Sep 2 and West Knoxville Sep 3 - Oct 1
Tomato Head, 12 Market Square (865-637-4067) and 7240 Kingston Pike, Suite 172 (865-584-1075), in Knoxville. http://thetomatohead.com
Tomato Head: Exhibition by Carl Gombert
July 30, 2018 — September 3, 2018
Category: Exhibitions, visual art and Free event
"Newer Things" will view at the downtown Knoxville Tomato Head on Market Square thru August 5th. He will then exhibit from the West Knoxville Gallery Tomato Head from August 7th thru September 3rd.
Carl Gombert is the featured artist, and while you probably won't catch him there to share his personal magic, the works in his exhibit have a magic all their own. The exhibit consists of rubber stamped decorative pieces that have been Gombert's focus for the last five years...
Read his bio from a previous TH show here: http://thetomatohead.com/carl-gombert/
Tomato Head, 12 Market Square (865-637-4067) and 7240 Kingston Pike, Suite 172 (865-584-1075), in Knoxville. http://thetomatohead.com
Farragut Museum: Special Exhibit: Honoring Our Veterans
July 2, 2018 — January 4, 2019
Category: Exhibitions, visual art, Free event and History, heritage
On July 2, the Farragut Museum will unveil a very special exhibit which will showcase paintings by local artist Alexander Dumas. Visitors will also be able to view artifacts from various branches of the military and numerous wars, including the Korean War, Vietnam War, World War I and II, and Desert Storm. This exhibit will be on display through January 4, 2019.
Dumas was born in Detroit, Mich., and started painting on his 27th birthday. Serving in the U.S. Navy from 1945-1949 and as a Hospital Corpsman at the University of Virginia from 1949-1953 gave Alex a unique perspective on war. As a WWII veteran, the images of young men suffering from the wounds of war have stayed with the artist for a lifetime. While he did not see combat, many of his patients came back to the States with wounds that would be considered horrific under any circumstance. His wartime paintings are based on combat photographs.
Dumas spent 16 years as a member of the Tennessee State Guard, retiring with the rank of Major. His paintings are on exhibit at the Tennessee Theatre, the East Tennessee Historical Society and the USS Tennessee Battleship Museum, among other places. He currently teaches a painting class at Strang Senior Center in Knoxville.
Farragut Town Hall, 11408 Municipal Center Dr, Farragut, TN 37934. Hours: M-F 10-4:30. Information: 865-966-7057, www.townoffarragut.org/museum
Maple Hall Mondays Summer Concert Series
July 2, 2018 — September 24, 2018
Category: Free event and Music
Hosted by Maple Hall, 414 South Gay Street, Knoxville, Tennessee 37902
Maple Hall Mondays presented by Eleanor Studios
8pm EVERY MONDAY through September 24th featuring Will Carter with Special Guests:
7/2 - Caleb Caudle
7/9 - Jubal
7/16 - Grassically Trained
7/23 - Daniel Markham (Second Bell Soiree Show)
7/30 - Evelyn Jack
8/6 - Ashley Campbell
8/13 - Wil Wright
8/20 - Travis Bigwood
8/27 - Secret Show
9/3 - Catie Offerman
9/10 - Night Colors
9/17 - Ryan Sheley
9/24 - Will Carter and Friends
No cover. 21+. All seating is first to come, first served. https://www.facebook.com/events/1472814892820360/