Calendar of Events
Thursday, September 13, 2018
Carpetbag Theatre: Ce Nitram Sacul
September 13, 2018 — September 16, 2018
Category: Theatre
Ce Nitram Sacul is the story of a woman in crisis. Disturbed by the violence and insensitivity around her, she turns to her "Womantor", her "touchstone", for advice. The unusual circumstance, which provides both tension and humor is the fact that the "Womantor" has been dead for more than twelve years. The play, a modern theater ritual rich in music and language, is both a celebration and a call to action. This contemporary "Praise Poem" to the women who mentor us, is grounded in the idea that the greatest tribute is action carried forth. Learn more about the play here: https://www.carpetbagtheatre.org/
Showtimes
9/13, Thursday - 7:00 p.m.
9/14, Friday - 7:00 p.m.
9/15, Saturday - 7:00 p.m.
9/16, Sunday - 4:00 p.m.
Tickets: Early Bird General Admission - $20.00
Students/Senior/Military Discount - $18.00
Group Discount of 10 or more - $15.00
At the Flying Anvil Theatre space, 1300 Rocky Hill Road, Knoxville, 37919. Carpetbag Theatre information: 865-544-0447, www.carpetbagtheatre.org
East Tennessee "Plein Air" PAINT OUT
September 13, 2018 — September 15, 2018
Category: Exhibitions & visual art and Festivals & special events
Hosted by Monroe Area Council for the Arts. Come and paint the beauty that is East Tennessee. A cradle of creativity, Tennessee is known for its contributions to arts, science, technology, and social justice. Words and music have interpreted our rich culture: Sequoyah's writing system, books by remarkable authors and the music by memorable singers/musicians.
WHAT IS "PLEIN AIR"? It is a French term for painting in the outdoors. Monet, van Gogh and Renoir are examples of famous painters who painted "en plein air".

Thursday September 13 8am-5pm
Friday September 14 8am-5pm
Saturday September 15 8am-12pm
PAINTING CHECK-IN: Saturday September 15 8am-2pm
AWARDS RECEPTION: Saturday September 15 6pm – 8pm
The Smoky Mountain Burlesque Festival
September 13, 2018 — September 15, 2018
Category: Dance and Festivals & special events
Now in its third year, the 3-day festival features a selection of world-class ecdysiasts from across the nation and beyond to the Bijou and various other venues throughout the city. This year's selection of festival headliners include The Burlesque Hall of Fame's 2004 "Miss Exotic World" Dirty Martini (New York, NY), self-described female-female impersonator and infamous burlesque host World Famous Bob (Austin, TX), and regionally renowned performers Dangrrr Doll (Raleigh, NC), Evelyn Vinyl (Nashville, TN), and May Hemmer (Sanford, NC). Also featured in the weekend of events are emcee Blanche DeBris (Las Vegas, NV) and returning guest The Bishop of Burlesque (New York, NY).

The weekend experience also includes an educational component with various classes and workshops available to festival attendees and the general public.
MARBLE CITY SHOWCASE, THURSDAY, SEPT 13 • 8PM
THE EDGE | 18+
The first of four performance showcases presented at the festival features a mix of both regional and national entertainers hand-picked to whet your appetite for the weekend to come.
THE BURLESQUE BARNBURNER, FRIDAY, SEPT 14 • 8PM
THE CONCOURSE | 18+
The second of four performance showcases presented at the festival will demonstrate diverse interpretations of the striptease archetype, ranging from the traditional to the unexpected, performed mostly by artists from the surrounding states. This showcase features regional headliner Evelyn Vinyl (Nashville, TN) and is hosted by World Famous Bob (Austin, TX).
THE LATE NIGHT NERDLESQUE REVUE, FRIDAY, SEPT 14 • 11PM
THE CONCOURSE | 18+
The third of four performance showcases focuses on burlesque inspired by pop culture and "nerd" fandom. See striptease talent disguised as your favorite characters from Star Trek to Sesame Street. This showcase features headliners Dangrrr Doll (Raleigh, NC) and May Hemmer (Sanford, NC).

ROCKY TOPLESS, SATURDAY, SEPT 15 • 8PM
BIJOU THEATRE | 18+
The final performance showcase of the weekend features a line-up of nationally-known, award-winning performers covering a wide spectrum of talents and styles. This world-class cast includes 21st Century Burlesque Magazine's #2 Most Influential Burlesque Figure of the Decade, Dirty Martini (New York, NY) and is hosted by Blanche DeBris (LasVegas, NV).
YWCA: Celebrate the Tribute to Women Finalists
Category: Festivals & special events and Fundraisers
Including Dr. Nesreen Kaufman, Cortney Piper, Mandy Watson, Dr. Victoria Niederhauser, Drocella Mugorewera, Dr. Tricia Bruce, Dr. Karren More, Bonnie Carroll, Mary Linda Schwarzbart, Maureen Dunn McBride, Edwena Crowe, Dr. Pat Postma, Dr. Tara Pandya, Sue Buckley, Elizabeth Nelson, Delnise Moore, Louise McKown, Karen Pershing, Dr. Lan Jones and Dr. Lynne Parker.
PURCHASE TICKETS HERE: https://form.jotform.com/82106870536962
• The reception is from 5:30-6:30 at the First Tennessee Plaza.
• The awards ceremony is from 7:00-8:00 at the Historic Bijou Theatre.
• Parking is FREE at the First Tennessee Parking Garage.
• Tickets are $85 and include drinks and hors d'oeuvres.
• There are not physical tickets to this event.
• Entertainment for the evening is The Young Fables!!
YWCA Knoxville | 420 West Clinch Avenue, Knoxville, TN 37902
Jubilee Community Arts: Knoxville Square Dance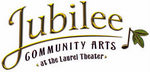 Knoxville Square Dance with live old-time music by The Spring Lizards, calling by Stan Sharp and Leo Collins. No experience or partner is necessary and the atmosphere is casual. No taps, please.

Admission: $7 ($5 for students & JCA members)
Follow the Knoxville Square Dance on Facebook: https://www.facebook.com/knoxvillesquaredance/
The Laurel Theater is located on the corner of 16th and Laurel Avenue in the historic Fort Sanders neighborhood of Knoxville near the UT campus. Jubilee Community Arts, 1538 Laurel Ave, Knoxville, TN 37916. For information: 865-522-5851, www.jubileearts.org.
McClung Museum: Sights of Power Lecture Series: Sheila Pree Bright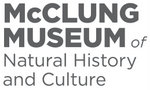 September 13, 2018
5:30-7 PM
Category: Free event, History & heritage and Lectures & discussions
Sights of Power: Race and Visual Culture Lecture Series, Sheila Pree Bright
Sheila Pree Bright, an Atlanta-based, award-winning American photographer, will give a lecture, title TBD as a part of the Sights of Power: Race and Visual Culture Lecture Series in conjunction with special exhibition For All the World to See: Visual Culture and the Struggle for Civil Rights.
Sheila Pree Bright is best known for her photographic series Young Americans, Plastic Bodies, and Suburbia. She received national attention shortly after earning her M.F.A. in Photography from Georgia State University, and describe herself in the art world as a visual cultural producer portraying large-scale works that combine a wide-range of contemporary culture.
In recent years Bright has documented responses to police shooting in Atlanta, Ferguson, Baltimore and Washington, D.C. She observed young social activists taking a stand against the same struggles their parents and grandparents endured during the era of Jim Crow. In 2013 while photographing under-recognized living leaders of the Civil Rights movement, she made a connection between today's times and the climate of the 1960s that inspired her #1960Now project.
Bright's current and most ambitious project to date, #1960Now, examines race, gender and generational divides to raise awareness of millennial perspectives on civil and human rights. #1960Now is a photographic series of emerging young leaders affiliated with the Black Lives Matter movement.
McClung Museum of Natural History and Culture, 1327 Circle Park Dr on the UT campus, Knoxville, TN 37996. Hours: M-Sa 9-5, Su 1-5. Information: 865-974-2144, http://mcclungmuseum.utk.edu
East Tennessee PBS sponsors The Great American Read Benefit
September 13, 2018
6-8 PM
Category: Film, Fundraisers and Literature & readings
East Tennessee PBS, in partnership with the Friends of Literacy invite you to the Great American Read, featuring an advanced screening of this national programming and an opportunity to hear from two local authors, Marilyn Kallet and Jack Neely. Refreshments will be served.
Marilyn Kallet is the Poet Laureate of the City of Knoxville and Nancy Moore Goslee Professor of English at the University of Tennessee in Knoxville. Kellet is the author of 17 books, including recently a translation of Parisian poet Chantal Bizzini's Disenchanted City; The Love That Moves Me; Packing Light: New and Selected Poems; Circe, After Hours; The Big Game, translation of Surrealist poet Benjamin Peret, 2011, and Last Love Poems of Paul Eluard.
Jack Neely, Executive Director of the Knoxville History Project, is a journalist who has been writing about his hometown's character and heritage for many years. He has written several books about Knoxville and its history such as The Tennessee Theatre: A Grand Entertainment Palace; Knoxville, Tennessee: Green by Nature; Market Square: A History of the Most Democratic Place on Earth; and Knoxville, Tennessee: This Obscure Prismatic City.
Ticket sales go to support the mission of Friends of Literacy.
The mission of Friends of Literacy is to provide high-quality adult education programs for those in our community who are inadequately educated to meet the challenges of daily life. Our goal is to enable our students to achieve their full potential and become better citizens. Fee: $5
https://www.claytonartscenter.com/event/the-great-american-read-e-tn-pbs/
At Clayton Center for the Arts, 502 E Lamar Alexander Pkwy, Maryville, TN 37804
East Tennessee Community Design Center: Seminar on Arts and Placemaking
September 13, 2018
6-8 PM
Category: Exhibitions & visual art, Free event and Lectures & discussions
Discover How You Can Leverage The Power Of The Arts To Improve Your Community
Join fellow community members, leaders, and artists for ETCDC's Arts & City Placemaking Seminar to learn about how creative placemaking through art can help reimagine the culture and neighborhoods of cities in East Tennessee. The Design Center has an exciting evening planned, featuring talks from Eric Asboe of the Chattanooga Department of Transportation, Josiah Golson of 800 Collective, and Knoxville's own Liza Zenni, Executive Director at Arts & Culture Alliance. The seminar will conclude with a reception and guided art activity.
Please call the ETCDC office to RSVP #865-525-9945, or visit https://www.communitydc.org/ for more info.
Schedule at a Glance
6:00 pm Welcome
6:10 pm Reimagining the City Through Culturally Significant Art and Murals – Liza Zenni, Executive Director, Arts & Culture Alliance of Greater Knoxville
6:30 pm Creative Placemaking Through Art – Eric Asboe, Chattanooga Department of Transportation
6:50 pm Using Art and Placemaking to Raise up a Neighborhood – Josiah Golson, Resident Artist, 800 Collective, Chattanooga, TN
7:00 pm Reception and Art Activity. Guided by Josiah Golson. Color your emotional response about how you feel about art and places in Knoxville to show connections between people, places and art.
Held at Knoxville Museum of Art, 1050 World's Fair Park Drive. Information: 865-525-9945, www.communitydc.org
Arts in Common Gallery: Artist Deborah Cain
September 13, 2018
5-7 PM
Category: Exhibitions & visual art and Free event
Join us for a reception for artist Deborah Cain at Arts in Common Gallery, 129 Bruce St, Sevierville, TN 37862. The reception is free to the public and is part of a series of monthly feature exhibitions for artists represented in the Gallery.
Art and music go hand in hand as Deborah, an East Tennessee artist, very often combines the two careers. She has been a musician and artist most of her life and now more time is being carved out to produce art. Working from her home studio, she creates her unique art by using a variety of paints, found objects, and techniques including oil, rice paper, acrylic, watercolor, encaustic, mixed media and collage. Collage and abstract are her favorite styles and mediums. Deborah has taken art workshops with teachers Bordner and Ensing, Arrowmont School of Arts and Crafts in Gatlinburg, TN, Tennessee Artists Association, Jerry's Artarama and Maryville College.
The Sevierville Commons Arts Council is a neighborhood revitalization organization of individuals, artist, studios galleries and businesses dedicated to the promotion and awareness of the arts and culture through education, entertainment, community interaction and trade in Sevierville and Sevier County, TN. For more information, visit www.SeviervilleCommonsArtsCouncil.org
UT Medical Center: Comedy for a Cause
September 13, 2018
5-8 PM
Category: Comedy and Fundraisers
At The Press Room, 730 North Broadway, Knoxville, Tennessee 37917
Comedy for a Cause is a fun evening of laughter and fellowship benefiting the Gynecologic Cancers Education and Research Fund at The University of Tennessee Medical Center's Cancer Institute.
Thank you for your interest in attending the 5th Annual Comedy for a Cause event. Please complete the registration form below to confirm your ticket(s). Gynecologic cancer patients and survivors receive one (1) complimentary ticket. All other tickets are $50 each. This impactful event includes a silent auction, heavy hors d'oeuvres, cocktails and a comedy show featuring Leanne Morgan.
8th Annual Church of the Cove Craft Fair
Category: Festivals & special events, Fine Crafts and Free event
Fri Sep 28, 10-6
Sat Sep 29, 10-4
Church of the Cove is hosting its annual craft fair in the breath taking valley of the Smoky Mountains. Come smell the crisp fall air while shopping from lots of talented local crafters.
At Church of the Cove, 642 Wears Valley Rd, Townsend, Tennessee 37882
Democracy and the Informed Citizen
September 11, 2018 — October 16, 2018
Category: Classes & workshops, Free event, History & heritage, Lectures & discussions and Literature & readings
Join Knox County Public Library and Humanities Tennessee for an informative series to include trivia, voter registration, presentations, a panel discussion, and a film screening. All events are free and open to the public. For more info and the full schedule visit our webpage.
Sessions include:
• Constitution Day Trivia
• Electoral Anomalies with Jack Neely
• Why Aren't You Voting? An Interactive Conversation
• Does Every Vote Count? Voter Rights & the Disenfranchised
• Hacked. How Safe Are Our Elections? Mechanics of Voting
• Democracy & the Free Press Panel Discussion
• Money & Politics: The Complicated Truth of Peddled Influence
• Globalization, 'Globalism' and the rise of nationalism in Europe and North America
• Gabriel Over the White House (1933)
• When Democracy Worked: Passage of the Civil Rights Act of 1964
• Choose Civility: How to Talk Politics & Still Be Friends
https://www.knoxlib.org/calendar-programs/programs-and-partnerships/democracy-and-informed-citizen-symposium