Calendar of Events
Saturday, September 1, 2018
Liz Kelly Zook - Artist Exhibition
September 1, 2018 — October 31, 2018
Category: Exhibitions, visual art and Free event
Liz Kelly Zook is an artist in Murfreesboro, TN. Zook was raised in small-town Nevada, Missouri. Her art will be featured from September 1st-October 31st in Hodges Library on the University of Tennessee Campus (1015 Volunteer Blvd).
Zook's art is a mix between Pop and Illustrative art. She uses a lot of bright colors; very few of her pieces are without black outlines. She likes the way the outlines control the chaos of the color when she applies it to the canvas.
Zook's goal as an artist is to encourage people to spend more time on the things that bring them joy. She describes her work as "fun for the sake of fun." And let's face it, everyone needs more fun.
McClung Museum: For All the World to See: Visual Culture and the Struggle for Civil Rights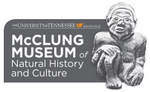 September 1, 2018 — October 20, 2018
Category: Exhibitions, visual art, Free event, History, heritage and Science, nature
For All the World to See: Visual Culture and the Struggle for Civil Rights, a nationally touring exhibition from NEH on the Road, uses a compelling assortment of photographs, television clips, art posters, and historic artifacts to trace how images and media disseminated to the American public transformed the modern civil rights movement.
This visual culture jolted Americans, both black and white, out of a state of denial or complacency. Visitors to the immersive display will explore dozens of compelling and persuasive visual images, including photographs from influential magazines, such as LIFE, JET, and EBONY; CBS news footage; and TV clips from The Ed Sullivan Show.
Also included are civil rights-era objects that exemplify the range of negative and positive imagery—from Aunt Jemima syrup dispensers and 1930s produce advertisements to Jackie Robinson baseball ephemera and 1960s children's toys with African American portraiture. For All the World to See is not a history of the civil rights movement, but rather an exploration of the vast number of potent images that influenced how Americans perceived race and the struggle for equality.
McClung Museum of Natural History and Culture, 1327 Circle Park Dr on the UT campus, Knoxville, TN 37996. Hours: Monday-Saturday, 9AM-5PM, Sunday, 1-5PM. Information: 865-974-2144, http://mcclungmuseum.utk.edu
Arrowmont School of Arts and Crafts: Silk Painters International Exhibit
September 1, 2018 — October 13, 2018
Category: Exhibitions, visual art, Fine Crafts and Free event
Transcendent Silk...Beyond the Ordinary
At SPIN Festival 2018
Sandra Blain Gallery - Arrowmont School of Arts and Crafts
Opening Art Reception, Dinner and Awards October 6th from 5:30pm to 8pm
Arrowmont School of Arts and Crafts, 556 Parkway, Gatlinburg, TN 37738. Information: 865-436-5860, www.arrowmont.org
Theatre Knoxville Downtown: Auditions for Wait Until Dark
September 1, 2018 — September 2, 2018
Category: Auditions and Theatre
Wait Until Dark by Frederick Knott
adapted by Jeffery Hatcher
Directed by Barry Wallace
Performances: Oct 12-28, 2018
Rehearsals: begin Sep 4
Audition Times
• Sat, Sep 1, 3:00-5:00 pm
• Sun, Sep 2, 6:00-8:00 pm
Available Roles
• 2 females, 4 males [see web site for details]
Audition Requirements
• No monologue is necessary. The audition will consist of cold readings from the script.
• A headshot and resume is strongly encouraged, but not required.
• Please bring a detailed list of conflicts for September-October.
Theatre Knoxville Downtown, 319 North Gay Street, Knoxville, TN 37917. Info: http://www.theatreknoxville.com/about_us/auditions.html
Smart & Becker: Moving Sale
September 1, 2018 — September 2, 2018
12-7 PM
Category: Festivals, special events and Free event
Cat's out of the bag -- we're moving! Although we're really going to miss our first home, we're so excited about where we're headed. Get the why, the when, and the where in our most recent blog post: https://www.smartandbeckercreative.com/thejournal/2018/8/19/moving-day.
In the meantime, mark your calendar for our MOVING SALE, Sept. 1 + 2, 12-7p. Everything will be 20% off to help us lighten the load!
Despite the transition, we're keeping busier than ever, so take a look below for lots of great upcoming events including craft shows, pop-ups, and talks / presentations!
Smart + Becker, 1154 McCalla Ave, Knoxville, TN 37915. Information: 828-707-8532, http://www.smartandbeckercreative.com/
Second Harvest of East Tennessee: Music Feeds! Series
Category: Fundraisers and Music
Second Harvest excited to announce our newest event, Music Feeds! This concert series will feature 7 shows at the historic Tennessee Amphitheater in World's Fair Park – Knoxville.
Our 2018 Music Feeds lineup:
– 9/1 Hotel California
– 10/6 Absolute Journey Tribute
Series tickets will go on sale Monday, February 26 at 10 a.m. A series ticket will get you the same seat at all 7 shows. With the purchase of a Kroger Gold Circle $350 series ticket, you will help provide 1,050 meals to our neighbors in East Tennessee! Tickets can be purchased at www.knoxvilletickets.com
Join us for food, drinks and great music – all while giving back to your East Tennessee neighbors.
Tennessee Amphitheater, 963 World's Fair Park Drive, Knoxville, TN 37916. https://secondharvestetn.org/event/musicfeedstix/
Ijams Nature Center: Movies Under the Stars
Category: Film, Kids, family and Science, nature
Movies fans rejoice, the Ijams Nature Center and Central Cinema Movie Series: Movies Under the Stars returns this summer! Doors for this event will open at 6pm. Movies will begin at dark. Food trucks and beer garden area will be open for this event. Feel free to bring your blankets and lawn chairs for this event. NO COOLERS AND NO OUTSIDE ALCOHOL PLEASE. Dogs are allowed at this event- they must be on a leash the entire time. Tickets are $8 per person or $25 for a family four pack of tickets.
For the ultimate movie buff, we are offering Summer Movie Passes for $35 per person and that will get you into all 5 movie nights this summer!! (Deadline to buy Summer passes is June 2!!)
September 1: Hook
October 5: Pet Sematary
Ijams Nature Center, 2915 Island Home Ave, Knoxville, TN 37920. Hours: Grounds and trails open during daylight hours. Call for Visitor Center hours. Information: 865-577-4717, www.ijams.org
Historic Ramsey House: Celtic and Appalachian Music from East Tennessee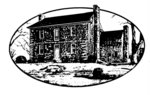 September 1, 2018
10:00am-8:00pm
Category: Festivals, special events, History, heritage and Music
Join us September 1 at Historic Ramsey House for A Gathering of Ancient Sounds: Celtic and Appalachian Musical Roots, a great production of historic music from East Tennessee. It will get your toes tappin' and your hands clappin' with a full day of great music by some of your favorite Scots-Irish and Appalachian groups along with good food and beverages with the beautiful historic home known as Historic Ramsey House in the background. Bring a comfy lawn chair or blanket and sit in the shade of the big trees to enjoy the sounds of our East Tennessee musical history.
Enjoy music from Kelly Ann Shipe, Liza Jane Alexander & Fiddling Curly Cottrell, The Traveling Caudells, Sigean, Wild Blue Yonder, Red-Haired Mary, The Grandview Pickers and Four Leaf Pete. Be entertained by Lakin Farms Sheep Herding Demonstration and the East Tennessee Scottish Dancers.
Saturday, September 1, 2018 from 10:00 am - 8:00 pm Tickets price $15 (Children 12 and under free)
Historic Ramsey House, 2614 Thorngrove Pike, Knoxville, TN 37914. Information: 865-546-0745, www.ramseyhouse.org
Knoxville Guitar Society: Carlo Aonzo Trio
Category: Kids, family and Music
The Carlo Aonzo Trio features Carlo Aonzo on mandolin, Lorenzo Piccone on guitar and vocals, and Luciano Puppo on double bass. Their latest album, A Mandolin Journey, presents the Italian mandolin in its various traditional, renewed and reinvented aspects, a modern melting pot of music and culture.
Tickets are available at the door. Concerts are open to all ages. Ticket prices (unless otherwise noted): $20 adults; Children 12 & under admitted free; Students 12 - 18 $5 General Admission. Seating is general admission. Box office opens 1/2 hour before performance. Free reception immediately following concert.
Concerts take place at Episcopal Church of the Good Samaritan, 425 North Cedar Bluff, Knoxville. Knoxville Guitar Society: 865-694-4108, www.knoxvilleguitar.org
Theatre Knoxville Downtown: Four Old Broads
August 31, 2018 — September 16, 2018
Category: Theatre
by Leslie Kimbell and directed by Joe Johnson
Retired Burlesque queen Beatrice Shelton desperately needs a vacation - and NOT another trip up to Helen, GA to see that "precious little German village for the umpteenth time." A Sassy Seniors Cruise through the Caribbean may be just the ticket if she can convince her best friend Eaddy Mae Clayton to stop praying and go with her.
Unfortunately, things have not been very pleasant at Magnolia Place Assisted Living since Nurse Pat Jones began working there. Newest resident Imogene Fletcher is suddenly losing her memory. Maude Jenkins is obsessed with her favorite soap opera and planning her own funeral. Sam Smith, retired Elvis impersonator, keeps trying to bed every woman in the building. A mystery unfolds with laughter as the gals try to outsmart evil nurse Pat Jones and figure out why so many residents have been moved to "the dark side", what exactly IS that mysterious pill and what happened to Doctor Head? Hilarity ensues as Imogene goes undercover and Maude enters the Miss Magnolia Senior Citizen pageant to throw Pat off their trail.
If they can solve the mystery, they may make it to the cruise ship after all!
First presented in a public reading as part of the Tennessee Stage Company's New Play Festival, Knoxville, 2015
Audience Choice Winner - New Play Festival, Theatre Victoria - Victoria, Texas, 2017
First Place Winner - New Play Festival, Centre Stage Greenville, 2016
Theatre Knoxville Downtown, 319 North Gay Street, Knoxville, TN 37917. Information & tickets: 865-544-1999, www.theatreknoxville.com
Gallery 1010: Reception for "Country Music - New Prints By Emmett Merrill"
August 31, 2018 — September 2, 2018
Category: Exhibitions, visual art and Free event
"Country Music" - New Woodcuts and Drawings by Emmett Merrill
The reception is on Friday, August 31st from 6-9pm. Gallery 10/10 is located at 1150 McCalla Avenue, Knoxville TN, 37915.
The exhibition will be up Friday through Sunday 12 - 4 pm.
https://www.facebook.com/events/281738589306839/
Clarence Brown Theatre: Voltaire's Candide
August 29, 2018 — September 16, 2018
CBT Mainstage
Searching throughout the Old and New World for his beloved Cunegonde, Candide's philosophy of Optimism is challenged by catastrophe after catastrophe.
The CBT and KSO are proud to perform Leonard Bernstein's Candide in 2018, the 100th anniversary of his birth year. Bernstein's brilliant and beautiful score deepens Voltaire's great satire with contributions from the greatest lyricists of the 20th century.
By Voltaire. Music by Leonard Bernstein.
Directed by Artistic Director Calvin MacLean. Conducted by Music Director Aram Demirjian.
Clarence Brown Theatre, 1714 Andy Holt Ave on the UT campus, Knoxville, TN 37996. For information: 865-974-5161, www.clarencebrowntheatre.com. For tickets: 865-974-5161, 865-656-4444, www.knoxvilletickets.com