Calendar of Events
Saturday, September 1, 2018
Zoo Knoxville: Recycle & Be Rewarded with $10 Zoo Admission
August 27, 2018 — September 2, 2018
Category: Kids & family and Science & nature
Visitors to Zoo Knoxville will receive $10 admission in exchange for recycling bottles and containers made of #1 PET and #2 HDPE plastics beginning Monday, August 27, through Sunday, Sept. 2, 2018. The discount is an initiative by the zoo and Waste Connections to raise awareness about the dangers of single-use plastic items to wildlife and to promote recycling and reducing personal use of plastic.
Nearly half of all plastic ever manufactured has been made since 2000, with a total of more than 450 million tons created in 2015 alone. In the same year, Americans purchased about 346 plastic beverage bottles per person—111 billion plastic bottles in all. On average, only 9% of those bottles were recycled. Production of plastic is outpacing our ability to manage it in a sustainable way, with between 10 and 20 million tons of plastic debris ending up in our oceans each year. Roughly 80 percent of that comes from inland rivers that eventually transport it to the coast. Plastics in our oceans are taking a devastating toll on animals, with more than 700 species estimated to have been affected. Discarded plastic is drowning marine mammals and turtles. Sea life such as birds, reptiles and fish are mistaking algae-covered plastic debris for food, resulting in malnourishment, chronic hunger and death.
"Zoo Knoxville and the entire community of zoos accredited by the Association of Zoos and Aquariums (AZA) have the opportunity and responsibility to lead by example. As an organization, we are working on finding alternatives to single-use plastics," said CEO and President Lisa New. "We also feel it is important to challenge our guests to recycle and reuse. By doing so, they are leading a change to protect wildlife and wild places. This is a symbolic way to make everyone more aware of their consumption and disposal of plastics."
To redeem the $10 general admission ticket, guests should present a recyclable plastic container made of #1 PET or #2 HDPE plastic at the zoo's ticket window between August 27 and Sept. 2, 2018. Special thanks to Waste Connections for their support of this campaign.
Currently, the zoo is open Monday through Friday from 9:00 a.m. until 4:00 p.m. and Saturday and Sunday from 9:00 a.m. until 5:00 p.m. Admission and ticket sales stop one-hour before the zoo closes. Zoo Knoxville, 3500 Knoxville Zoo Drive, Knoxville, TN 37914. Open every day except Christmas. Information: 865-637-5331, www.zooknoxville.org
Knoxville Museum of Art: Joseph Delaney: On the Move
August 17, 2018 — November 4, 2018
Category: Exhibitions & visual art and Free event
More than 40 paintings and drawings from public and private collections around the country celebrate the life and achievement of this well-known Knoxville native.
Joseph Delaney (1904-1991) rose from humble beginnings in Knoxville to establish himself as a tireless and prolific painter of Manhattan's urban scene. Over the span of his 60-year career, Delaney displayed a remarkable ability to express the city's vitality using the loose brushwork of gestural abstraction, which at the time represented the cutting edge of studio practice, without sacrificing the narrative content many of his contemporaries had abandoned. The works featured in On the Move represent the variety of ways in which he used this hybrid method to infuse his painted scenes with vibrant energy, and intricate patterns of movement.
While capturing the ebb and flow of life on the boulevards and back alleys, Delaney's vigorous brushwork also reveals his restless spirit and insatiable creative drive. On the Move has been organized by the KMA in the hopes of generating newfound appreciation and scholarly attention for an artist who captured his time and place with uncommon energy and a fiercely independent spirit. In depicting Manhattan's urban scenes, the artist trains his ever-shifting vantage point on gleaming plazas and gritty nightspots with equal intensity and familiarity. In some compositions, near-panoramic views emphasize the pulse of crowds within vast architectural arenas. In others, the artist focuses on specific urban structures—subway cars, bridges, and roadways—that make movement possible.
The public is invited to celebrate the art and life of Joseph Delaney at the KMA Family Fun Day on Saturday, August 25 from 11am to 4pm. This event is free and open to the public thanks to the generosity of Katherine and Joe Fielden.
Knoxville Museum of Art, 1050 World's Fair Park Dr, Knoxville, TN 37916. Hours: Tuesday-Saturday, 10AM-5PM, Sunday, 1-5PM. Information: 865-525-6101, www.knoxart.org
Fountain City Art Center: FCAC 10th Annual Members' Show

August 17, 2018 — September 20, 2018
Category: Exhibitions & visual art, Fine Crafts and Free event
Reception: August 17, 6:30 – 8:00 PM - Free and open to the public.
Exhibit viewing hours: Hours: Tu & Th 9-5, W & F 10-5, 2nd-4th Sa 10-1. Fountain City Art Center, 213 Hotel Ave, Knoxville, TN 37918. Information: 865-357-2787, www.fountaincityartcenter.com
Knoxville Children's Theatre: Mark Twain's "Tom Sawyer"
August 17, 2018 — September 2, 2018
Category: Kids & family and Theatre
Full of comedy and thrills, and one of America's most enduring stories. Life is pretty fun down by the Mississippi River in Tom Sawyer's hometown. He hunts for buried treasure with his best pal Huck Finn, enjoys time with the beautiful Becky Thatcher, and avoids having to whitewash Aunt Polly's fence. But the events of one fateful summer night will change the town forever, and the boys' dream of buried treasure just might come true!
The live stage play will be performed August 17 through September 2:
Fri., Aug. 17 at 7 PM, Sat., Aug. 18 at 1 PM & 5 PM, Sun., Aug. 19 at 3 PM
Thurs., Aug. 23 at 7 PM, Fri., Aug. 24 at 7 PM, Sat., Aug. 25 at 1 PM & 5 PM, Sun., Aug. 26 at 3 PM
Thurs., Aug. 30 at 7 PM, Fri., Aug. 31 at 7 PM, Sat., Sept. 1 at 1 PM & 5 PM, Sun., Sept. 2 at 3 PM
The play is performed by 19 talented young actors, from ages 10 to 15. Eason Bullard will play the title role, and Maddy Grace Payne will perform as Becky Thatcher. Braxxton Sommers will take on the role of Huckleberry Finn, and Ella Trisler will play Aunt Polly. Zack Allen, KCT's Producing Director, will direct the production. Central High student Jacob Sousley will head up scenery duties. L&N STEM student Derrick Washington, Jr. will work on lighting, and West High student Brycen Ritchie will design costumes. Averi Waller will be the play's stage manager. KCT is East Tennessee's leading producer of plays for children.
Knoxville Children's Theatre, 109 E. Churchwell Avenue, Knoxville, TN 37917. Information: 865-208-3677, www.knoxvillechildrenstheatre.com
Arrowmont School of Arts and Crafts: Turnabout: Women at the Lathe
August 7, 2018 — October 10, 2018
Category: Exhibitions & visual art, Fine Crafts and Free event
Turnabout: Women at the Lathe is the first exhibition organized and funded by the Women in Turning (WIT) committee of the American Association of Woodturners (AAW). Reflecting our membership, we created a blended invitational and juried show that celebrates both known and unknown voices in our field. The twenty-seven sculptural pieces in the exhibition were created by women artists from the United States, England, Wales, Canada, and Taiwan, ranging in age from their early twenties to their 80s. The work in the show is created all or in part on the lathe, a specialized woodworking machine that holds and spins material while it is carved with sharp tools. The exhibition features work by women with anything from a few years of experience to more than three decades of turning.
A traveling show, Turnabout: Women at the Lathe will be featured at three distinctly different venues: the Appalachian Center for Craft, part of the School of Art, Craft & Design at Tennessee Tech University; the American Association of Woodturners' Gallery of Wood Art; and Arrowmont School of Arts and Crafts in Gatlinburg, Tennessee.
It is our hope that through this exhibition more women will think of turning as possible for themselves, and discover the many pleasures of this extraordinary craft and art form.
Participating artists: Katie Adams, Donna Zils Banfield, Dixie Biggs, Kailee Bosch, Sally Burnett, Marilyn Campbell, Martha Collins, Barbara Dill, Sharon Doughtie, Jeanne Douphrate, Ena Dubnoff, Melissa Engler, Diana Friend, Louise Hibbert, Liz Kent, Janice Levi, Kristin LeVier, Grace Parliman, Tania Radda, Betty Scarpino, Hayley Smith, Janine Wang, Kimberly Winkle, Helga Winter, Andi Wolfe, Cindy Pei-Si Young
At JERRY DROWN WOOD STUDIO GALLERY at Arrowmont School of Arts and Crafts, 556 Parkway, Gatlinburg, TN 37738. Information: 865-436-5860, www.arrowmont.org
Tomato Head: "Opposite Day" by Julie Armbruster
August 5, 2018 — October 1, 2018
Category: Exhibitions & visual art and Free event
"Opposite Day" by Julie Armbruster
Armbruster's exhibit, "Opposite Day" opened this month in our Downtown location, and it's a wild ride of color, character, and composition that grabs the eye and then runs into the imagination. The work bursts with color and life and is inhabited by a cast of characters that are simultaneously alluring and suspect. http://thetomatohead.com/julie-armbruster/
At the Downtown Knoxville location Aug 5 - Sep 2 and West Knoxville Sep 3 - Oct 1
Tomato Head, 12 Market Square (865-637-4067) and 7240 Kingston Pike, Suite 172 (865-584-1075), in Knoxville. http://thetomatohead.com
Broadway Studios and Gallery: Deborah Kowalczyk and Wanda Arnold
August 3, 2018 — September 1, 2018
Category: Exhibitions & visual art and Free event
Opening Friday August 3 5:00-9:00
Broadway Studios and Gallery, 1127 Broadway St, Knoxville, TN 37917. Hours: Thurs-Sat, 10-6; Sun-Wed by appointment (or when the "open" sign is turned on). Information: 865-556-8676, www.BroadwayStudiosAndGallery.com
Tomato Head: Exhibition by Carl Gombert
July 30, 2018 — September 3, 2018
Category: Exhibitions & visual art and Free event
"Newer Things" will view at the downtown Knoxville Tomato Head on Market Square thru August 5th. He will then exhibit from the West Knoxville Gallery Tomato Head from August 7th thru September 3rd.
Carl Gombert is the featured artist, and while you probably won't catch him there to share his personal magic, the works in his exhibit have a magic all their own. The exhibit consists of rubber stamped decorative pieces that have been Gombert's focus for the last five years...
Read his bio from a previous TH show here: http://thetomatohead.com/carl-gombert/
Tomato Head, 12 Market Square (865-637-4067) and 7240 Kingston Pike, Suite 172 (865-584-1075), in Knoxville. http://thetomatohead.com
Haunted Knoxville Ghost Tours: Paranormal Adventure Tour
June 21, 2018 — November 24, 2018
Category: Festivals & special events and History & heritage
Friday & Saturdays thru Nov 24th
Operate at Dusk (See Website for current start time)
Since 2010, Haunted Knoxville Ghost Tours is America's First Investigation-based Paranormal Adventure Tour. Excursions are personally led by Famed Paranormal Historian & Film Star, J-Adam Smith who is both the Founder and the Guide. J-Adam Smith has been recognized as an paranormal expert on Travel Channel's "Paranormal Paparazzi", his work received a feature in SyFy Channel's "Ghost Hunters" official magazine "TAPS PARAmagazine" classifying his work, as Knoxville's own paranormal historian, labeling Knoxville Tennessee as the "Hidden Gem of Haunted America". He has been on Internationally syndicated radio shows, magazines, books, & journals all around the globe. J-Adam has been investigated paranormal activity for over a decade and now takes tour-goers on educational, researched journeys to local haunts on public or private tours that, depending on the tour, traverse historically haunted graveyards, Gay Street Bridge, and an old Confederate jail. Participants may reach out and connect with the spirits who committed a three-way homicide or the ghosts of hanged men at the actual locations of paranormal activity. Tours take guests on investigations with trained paranormal professionals to locations known for their traumatic histories. Participants are given professional tools to help encourage team building exercises and measure paranormal activity. Let Haunted Knoxville Ghost Tours be your destination for your next... Late Night Adventure... Note: This is what we call an Express Investigations... Please be aware that we are taking you to many Ground Zero's in a short 2hr period.
Please visit www.hauntedknoxville.net for more updated tour information and added Newly added Tours as well as to purchase tickets! Additional information: 865-377-9677
UT Gardens: Joyful Flight: A Hummingbird Exhibit
May 22, 2018 — September 8, 2018
5-9 PM
Category: Exhibitions & visual art, Free event and Science & nature
The project, inspired by a similar exhibit at Rotary Botanical Garden in Janesville, Wisconsin, is designed to promote community participation and artist collaboration at the UT Gardens, Knoxville, as well as to raise awareness and support for the Gardens. 27 local professional and amateur artists have created unique interpretations of a wooden hummingbird silhouette. The pieces will be displayed throughout the summer of 2018 for Gardens visitors to enjoy. The Hummingbirds will then be sold at a live auction on September 8, 2018 with all proceeds benefiting the UT Gardens, Knoxville.
UT Gardens, Chapman Drive, Knoxville, TN 37996. Information: 865-974-7151, https://ag.tennessee.edu/utg/Pages/default.aspx
Nourish Knoxville: Market Square Farmers' Market
May 2, 2018 — November 17, 2018
Category: Culinary arts, Exhibitions & visual art, Festivals & special events, Fine Crafts, Free event, Kids & family and Science & nature
Wednesdays from 11 am – 2 pm
Saturdays from 9 am – 2 pm
The Market Square Farmers' Market is an open-air farmers' market located on Market Square in the heart of downtown Knoxville. Everything at the MSFM is grown or made by the vendor in the East Tennessee region. Products vary by the seasons and include produce, eggs, honey, herbs, pasture-raised meat, bread, baked goods, salsas, coffee, artisan crafts, and more. With interactive fountains, delicious local food, and surrounded by shops and restaurants, the MSFM is a perfect family destination.
Free parking is available on Saturdays at several parking garages downtown including the Market Square, Locust Street, Walnut Street, and State Street Garages, as well as in commercial loading zones. Parking is $1 per hour on Wednesdays in all four garages. Short-term parking meters around Market Square are in effect Wednesday and Saturday, and are $1.50 per hour. See downtownknoxville.org for more information on downtown Knoxville parking options. https://www.nourishknoxville.org/market-square-farmers-market/
Great Smoky Mountains Heritage Center: Kentucky Rifles of the Great Smoky Mountains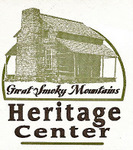 May 1, 2018 — October 25, 2018
Category: Exhibitions & visual art and History & heritage
You are invited to view more than 20 examples of southern mountain rifles and pistols at an upcoming temporary exhibit at the Great Smoky Mountains Heritage Center in Townsend, Tennessee, from May 1 to October 25, presented by the Kentucky Rifle Foundation. These 18th and 19th century tools were essential for the survival of pioneers in the frontiers of Eastern Tennessee and Western Carolina.
These southern mountain rifles fully evolved in the last quarter of the 18th and the first quarter of the 19th centuries, as pioneers and settlers moved into what is now Eastern Tennessee and Western North Carolina. In the original colonies during this time, the Kentucky rifle was becoming an art piece in its "Golden Age," while on the frontier, the southern mountain rifle had become an unadorned, iron-mounted utilitarian piece.
Baxter Bean, whose work exemplified the typical southern mountain rifle, was a third-generation gunsmith who worked in the Jonesboro, Tennessee, area. One of Baxter's rifles, which will be on exhibit, was brought into Cades Cove by Wilson "Wilse" Birchfield, who named the rifle "Old Bean." Wilse chose to live high in the mountains just under Gregory's Bald. When he moved out of the Cove into the mountains, the old timers told him the bears would eat him alive. Wilse's response to this was, "Old Wilson may eat some, too."
For more details and to learn about special programming, call 865-448-0044 or visit www.gsmheritagecenter.org. This exhibit is included in the cost of daily admission to the Heritage Center or FREE to GSMHC members.
Great Smoky Mountains Heritage Center, 3/4 mile east of traffic light at the Highway 321 and 73 intersection towards the Great Smoky Mountains National Park, Townsend, TN. Hours: M-Sa 10-5. Information: 865-448-0044, www.gsmheritagecenter.org