Calendar of Events
Thursday, September 20, 2018
Knoxville Symphony Orchestra: Brahms & Rachmaninoff

September 20, 2018 — September 21, 2018
7:30 PM
Category: Music
Part of the Knoxville Symphony Orchestra's 2018-2019 Moxley Carmichael Masterworks Series.
This Masterworks performance opens the KSO's 83rd season with the high-energy piece "Starburst" by contemporary composer Jonathan Leshnoff's. The work is then followed by a step into the Romantic period of Rachmaninoff's "Piano Concerto No. 2" performed by the celebrated pianist Joyce Lang. Lang has performed at the renowned Lincoln Center in New York and will continue to take her talents to many stages this upcoming season. Music Director Aram Demirjian ends the night with Johannes Brahms' "Symphony No. 1," concluding a set that combines new music of today with the classics of the past.
Thursday and Friday evenings at 7:30 PM at the Tennessee Theatre, 604 S. Gay Street, Knoxville, TN 37902. Tickets and information: 865-291-3310, www.knoxvillesymphony.com
Charles W. Johnson Lecture with Dr. Edward Ayers
Category: History, heritage and Lecture, discussion, panel
The UT Department of History is an active intellectual community with a strong commitment to bringing outstanding scholars from universities around the world to our campus. Some of these lectures are annual sponsored events, including the Charles W. Johnson Lecture:
The late Charles W. Johnson joined the University of Tennessee History Department in 1965, after earning his Ph.D. at the University of Michigan. Until his retirement in 1998, "Chuck" Johnson played many roles. He taught a variety of undergraduate and graduate level courses, directed a number of M.A. theses and Ph.D. dissertations, and along the way won the UT National Alumni Outstanding Teacher Award. In 1981, he and the late Professor Charles O. Jackson published their City Behind a Fence: Oak Ridge, Tennessee, 1942-1946, an outstanding blend of social and military history. Three years later he founded the World War II Project, the forerunner of today's Center for the Study of War and Society, which he directed until his retirement. In 1992 Professor Johnson took a leading role in organizing the university's Normandy Scholars Program. The Charles W. Johnson Lecture on World War II is thus a fitting tribute to one of the history department's most accomplished and esteemed colleagues.
With guest speaker Dr. Edward L. Ayers, Tucker-Boatwright Professor of the Humanities, President Emeritus, University of Richmond
More details TBA
https://history.utk.edu/public_programs/history-departments-distinguished-lecture-series/
Appalachian Ballet Company: Bluejeans Ballet & the Blues
Category: Culinary arts, food, Dance, movement and Fundraisers
A casual evening of dinner and contemporary dance. Dinner & drinks will be held on the plaza at 6PM followed by Bluejeans & Ballet performance in the Lambert Recital Hall at 7:15 PM. Seating is limited and reservations are required. Tickets are $60 in advance: 865-981-8590
Catered by Copper Cellar
At Clayton Center for Arts, 502 E Lamar Alexander Pkwy, Maryville, TN 37804. For more information: Appalachian Ballet Company: 865-982-8463, www.appalachianballet.com
Dedication for Peace Pavillion
September 20, 2018
6:30pm
Category: Festivals, special events, Free event and History, heritage
The new Peace Pavilion for the Oak Ridge International Friendship Bell will be dedicated in a ceremony at 6:30 p.m. Thursday, September 20, at the Bell's new site in A.K. Bissell Park, 1401 Oak Ridge Turnpike, Oak Ridge, TN 37830, The Bell's sound will resonate for the first time from its new location that evening, from a pavilion designed to project harmony, stability, innovation, and peace.
Learn more: bit.ly/PeacePavilionDedication
Jubilee Community Arts: Workshop on Live Sound Mixing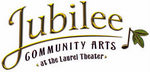 September 20, 2018
6-9 PM
Category: Classes, workshops, Free event and Music
As part of its community service and education programs, Jubilee Community Arts is offering a workshop which will provide an introduction to audio setup, equipment, and mixing for concerts. Designed for musicians and volunteers interested in a basic introduction to live sound mixing, this workshop will present the basics of microphone usage, gain settings, monitor and house mixing, house and channel EQ, and use of mixing boards.

There is no charge for the workshop, but participants are encouraged to volunteer 6 hours of time over the next year to aid production of Jubilee Community Arts activities.

The workshop will be presented by Dr. Lou Gross, Volunteer Sound Engineer for the Laurel Theater.
The workshop is at the Laurel Theater, 16th and Laurel Ave. To register call Jubilee Community Arts at 522-5851.
The Laurel Theater is located on the corner of 16th and Laurel Avenue in the historic Fort Sanders neighborhood of Knoxville near the UT campus. For additional information call Toby Koosman at (865) 522-5851 or email concerts@jubileearts.org
UT School of Music: Alex van Duuren; trombone
Category: Free event and Music
Alex van Duuren; trombone
Faculty recital; Alex van Duuren and Devin Lyon, pianist and attorney for the City of Knoxville, present a concert of varied repertoire for solo trombone and piano.
Natalie Haslam Music Center
UT School of Music: Unless otherwise noted, concerts are FREE and open to the public. The Alumni Memorial Building located at 1408 Middle Drive on the UT campus. (The James R. Cox Auditorium is located in the Alumni Memorial Building.) The Natalie Haslam Music Center is located at 1741 Volunteer Blvd on the UT campus. *For individual or small group performances, please check the web site or call the day of the event for updates or cancellations: 865-974-5678, www.music.utk.edu/events
Art Guild of Tellico Village Meeting
Category: Free event and Lecture, discussion, panel
The Art Guild of Tellico Village will have the talented, award winning artist Terry Chandler as our featured speaker. His program topic is Tennessee Life as he sees it using Acrylic medium. Terry is a native Tennessean, born in Knoxville. Growing up on a farm and backpacking in the mountains; Terry developed his love for the land and its beauty. He has painted professionally for over 30 years and works to put his personal feelings of nature on his canvass. Terry has a broad following state wide, nationally and internationally; letting his brush tell the story of Tennessee. You can google Terry's work for more information. He is represented by more than one gallery.
Time and Location: 9:30am to 12:30pm.
Top floor of the Tellico Village Yacht Club. Refreshments: Light refreshments and beverages will be served before the speaker presents. For more information please go to www.artguildtellicovillage.org.
Whiskey + Wax: A LIFE-styling Event
September 20, 2018
6-8 PM
Category: Festivals, special events and Free event
At Marc Nelson Denim, 700 E Depot Avenue, Knoxville, Tennessee 37917
Join us for a new business lifestyle pop-up and raffle on Thursday September 20th to celebrate the opening of a new barbershop on Central Ave. (coming soon!!!!) and sample all of the Anchors Aweigh Hair Co. products the founder has handcrafted, right here in Knoxville. You'll also get to experience the incredible fragrances of 865 Candle Company It's a brand new Knoxville candle-making company that produces totally non-toxic candles made with soy wax and wood wicks that smell better than your favorite cologne. We're partnering with New2Knox to promote the event and get as many people as possible to come support these new Knoxville business ventures, so be sure to come out and tell a friend! We also want to thank The Maker City for all of their support! And don't forget the best part -- a delicious sampling of Thunder Road Distillery and a RAFFLE! All you have to do is give us your email when you come to the event and we'll enter you to win one of the following amazing prizes...
1ST PRIZE Marc Nelson Denim + styling session (~$300 value)
2ND PRIZE One locally made Everwood Watch Co.
3RD PRIZE Two $25 gift certificates -- one to 865 Candle Company and one to Anchors Aweigh Hair Co.!
https://www.facebook.com/events/296967857527631/
Arts Council of Roane County: Monthly Meeting
September 20, 2018
6:30 PM
Category: Free event
We will meet this month at St. Andrew's Episcopal Church in West Hills, 190 Circle Dr., Harriman, TN 37748.
If you have trouble making the meeting on Thursdays please email the Arts Council and let us know what day is best for you! Bring some art for Show and Tell. We all enjoy seeing one another's work.
Our Mission: To support all of the arts and artists in our communities. For artists, this means that the Council intends to develop more opportunities for you to showcase your work at more and better venues and compile an artist/venue database that will allow new opportunities to find you and for you to find new opportunities.
Third Thursday Food Truck Park
Category: Culinary arts, food, Free event, Kids, family and Music
At Historic Southern Railway Station, 300 W Depot Ave, Knoxville, Tennessee 37917
Enjoy food, music, beer, and wine at Third Thursday food truck park! Knoxville's best food trucks will be on site, and enjoy free musical performances! Kid and dog friendly!
Each month we will feature different musical performances, and a variety of Knoxville's best food trucks.
Open from 5-10pm! https://www.facebook.com/events/231211084226882/
The Book Behind My Story welcomes Catherine Porth
Category: Free event and Literature, reading, writing
Join Catherine Porth, Director of Business Development at Survature, for a discussion of Hooked: How to Build Habit-Forming Products by Nir Eyal on Thursday, September 20, 5:30–7:00 at the Knoxville Chamber (17 Market Square #201, downtown Knoxville).
Porth will share important takeaways from Hooked which is, according to author Eric Ries, "a must read for everyone who cares about driving customer engagement." Written for product managers, designers, marketers, and startup founders, Hooked provides practical insights and actionable steps for building products people love and can't put down.
At Survature, Porth is pioneering ways to commercialize data science for high impact corporate initiatives. She is also pursuing her MBA at the University of Tennessee and is the founder of Let Her Speak—a program through the Knoxville Entrepreneur Center to support women in business.
Ask for a copy of the book at the Reference Desk of Lawson McGhee Library. The Book Behind My Story is a monthly discussion series featuring books chosen by representatives from Knoxville's business community. These evening discussion and networking events are free and open to the public.
https://www.knoxlib.org/about/news-and-publications/library-news/book-behind-my-story-welcomes-catherine-porth
The Knoxville History Project and Maple Hall: An Evening with Jack Neely
September 20, 2018
6:30-8:30 PM
Category: Free event, History, heritage and Lecture, discussion, panel
Jack Neely returns upstairs at Maple Hall on September 20th for an intimate evening of stories and local lore concerning the Surprising Origins of Knoxville-area Football.
Believe it or not, the South was slow to develop an interest in the East-Coast Yankee sport of football. How it captured our imaginations has a lot to do with a startling Japanese student and a blue-blood Knoxvillian who became a national athletic hero in the Ivy Leagues. We'll tell these little-known tales from the murky prehistory of a regional obsession.
Also, the Maple Hall bar staff will be serving up unique cocktails that pay homage to Knoxville's inherent gridiron spirit. You won't want to miss this one of a kind downtown experience!
At Maple Hall, 414 South Gay Street, Knoxville, Tennessee 37902. Free to attend. https://www.facebook.com/events/323965365042940/