Calendar of Events
Thursday, September 6, 2018
Ijams Nature Center: Photography by Victor Agreda, Jr.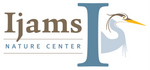 September 6, 2018 — September 29, 2018
Category: Exhibitions & visual art and Free event
When you're up before the sun for your job, you're going to see some beautiful sunrises! Victor Agreda, Jr. has seen quite a few since joining the staff of WUOT, and his watercolor-style photography captures the true beauty of Knoxville at the break of dawn, juxtaposing silhouettes with washes of vibrant color.
His photos, taken from the Communications Building near the UT stadium, sometimes feature the stadium and a Power T in the foreground, making them perfect for Vol fans!
More events at http://ijams.org/events/. Ijams Nature Center, 2915 Island Home Ave, Knoxville, TN 37920. Hours: Grounds and trails open during daylight hours. Call for Visitor Center hours. Information: 865-577-4717, www.ijams.org
The Hammer Ensemble of Flying Anvil Theatre: Lockdown
September 6, 2018 — September 9, 2018
Category: Theatre
The Hammer Ensemble is the social justice wing of Flying Anvil Theatre (artistic director, Jayne Morgan). Our first production, earlier this year, The Pall, focused on human trafficking (of which, sadly, Knoxville is a hub). Our second production, Lockdown, focuses on gun violence in our schools and communities, presenting an active shooting situation and varied voices on the complex issues of gun control. Directed by John F. Ferguson and developed by John Ferguson, Linda Parsons, and The Hammer Ensemble.
Performances Sept 6-8 at Flying Anvil and Sept 9 at Tennessee Wesleyan University.
Flying Anvil Theatre, 1300 Rocky Hill Road, Knoxville. Information: 865-357-1309, www.flyinganviltheatre.com
Knoxville Writers' Guild: Adult Spelling Bee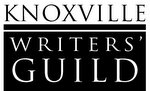 Category: Festivals & special events and Literature & readings
The third Annual Adult Spelling Bee will be held on Thursday, September 6, 2018 at 7:00 pm. The competition will be open to ages 15 and up, providing a great opportunity for high school age youth to compete with teachers, parents, and community adults. Words will be drawn from vocabulary used in great literature as well as from other non-technical sources. The Bee will be held at Central United Methodist Church, 201 East Third Avenue. The building is accessible, and free parking is available.
Major funding has already been received from the Pilot Flying J Corporation, LuedekaNeely, National Mailroom, and Testprep Experts. Additional funding will be sought, as well as door prizes for spellers and supporters.
Competitors will be limited to the first 40 registrations. The entry fee is $10. Participants do not need to be KWG members. Participants can register at the KWG website and pay the $10 entry fee. For more information, registration instructions, and Spelling Bee rules click here.
There will be cash prizes for first and second place winners, as well as other door prizes. Spectator admission to the event will be a suggested donation of $2.
Proceeds of the Bee will help fund programs and operations of the nonprofit Knoxville Writers' Guild. Since 1992. The Knoxville Writers' Guild's mission is to facilitate a broad and inclusive community for area writers, provide a forum for information, support and sharing among writers, help members improve and market their writing skills and promote writing and creativity.
Knoxville Writers' Guild: Meetings take place at Central United Methodist Church's Fellowship Hall, 201 E. Third Avenue, Knoxville, TN 37917. Information: www.KnoxvilleWritersGuild.org
Goodwill Industries-Knoxville: Vintage Fashion Show & Sale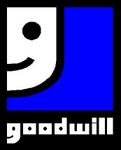 Category: Festivals & special events and Fundraisers
Vintage Boutique Presale - 5pm
Doors Open, Dinner Served - 6pm
Runway Show Starts - 7pm
Vintage Boutique Open to All - Following Show
Ready for a night of big colors and bold looks? You're invited to the 34th Annual Goodwill Vintage Fashion Show and Sale, a night of fun and fashion! The show will feature hundreds of vintage and vintage-inspired modern looks, all found at your local Goodwill and all available for sale at the Vintage Boutique that night!
The Vintage Boutique
Bring the looks home by visiting the Vintage Boutique, our ultimate popup shop. This sale will feature exclusive vintage merchandise including clothing, hats, shoes, furs, coats, formals and accessories, as well as many top modern name brands. Items featured on the runway will be available for sale in the Vintage Boutique immediately following the show; everyone is encouraged to enjoy our curated store during this time.
Can't wait until after the show? Be the first to shop the Vintage Boutique by purchasing a $5 presale ticket online or at the door. Cash and cards will be accepted. Vintage Boutique Presale tickets are complimentary for Vintage VIPs.
Fashion with a Purpose
Funds raised at the Vintage Fashion Show will support Goodwill Industries-Knoxville, Inc.'s mission to provide vocational services and employment opportunities for people with barriers to employment. Learn more about Goodwill's impact and how you can get involved.
Goodwill Industries-Knoxville: 865-588-8567, www.gwiktn.org
Understanding Modern Day Segregation with Nikole Hannah-Jones
Category: Free event and Lectures
The University of Tennessee Knoxville College of Social Work, through the Social Justice Innovation Initiative (SJII), is proud to present Ms. Nikole Hannah-Jones. Her presentation is titled "Understanding Modern Day Segregation" and will continue the SJII focus on racism.
Hannah-Jones is an award-winning investigative reporter who covers civil rights and racial injustice for The New York Times Magazine. In 2016, she helped found the Ida B. Wells Society for Investigative Reporting, a news trade organization dedicated to increasing the ranks of investigative reporters of color.
In 2017, Hannah-Jones was selected as a MacArthur Genius award recipient by the MacArthur Foundation.
4:30pm to 5:30pm - moderated conversation with UTK students, faculty and staff only at Howard H. Baker Jr. Center for Public Policy, Toyota Auditorium, 1640 Cumberland Ave., Knoxville, TN 37996
6:00-7:30 PM - keynote address at Sandra G. Powell Recital Hall, Natalie L. Haslam Music Center. Free and open to public.
https://calendar.utk.edu/event/ms_nikole_hannah-jones#.W37OkiRKiWU
Pellissippi State: Vance Thompson and the Knoxville Jazz Orchestra
Category: Free event and Music
All music performances are in the Clayton Performing Arts Center and are free and open to the public.
Hardin Valley Campus of Pellissippi State: 10915 Hardin Valley Road, Knoxville, TN 37932. Information: 865-694-6405, www.pstcc.edu/arts
Tennessee Theatre: Aziz Ansari - Working Out New Material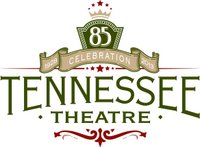 Category: Comedy and Free event
Please note the below policies for this event:
NO CELL PHONES ALLOWED. It is strongly encouraged that you leave cell phones and smart watches at home or in car. All cell phones and smart watches brought to show will be placed in a lockable pouch. Everyone is subject to a bag check and pat down. Anyone caught with a cell phone or smart watch inside the venue will be immediately ejected.
PLEASE NOTE: Oh Brudder Productions own all rights in the content and materials delivered during his performance (the "Materials"). Any use of the Materials without the express prior written consent of Oh Brudder Productions is strictly prohibited and is punishable to the full extent of the law.
Tennessee Theatre, 604 S. Gay Street, Knoxville, TN 37902. For information/tickets: 865-684-1200, www.tennesseetheatre.com, www.ticketmaster.com
Art Department at Carson-Newman University: Introspection - Recent Paintings by Bill Long
September 4, 2018 — October 26, 2018
Category: Exhibitions & visual art and Free event
Opening Reception Fri Sep 14, 3pm to 5pm
The Art Department at Carson-Newman University is pleased to announce the art exhibition, "Introspection; Recent Paintings by Bill Long," in our Omega Gallery. The public is invited to meet the artist at the opening reception of this solo art exhibition on Friday, September 14, 2018, 3:00pm to 5:00pm.
This exhibition will include large, abstract oil and acrylic paintings made by the artist within the last year and half. Bill Long was born in Morristown, Tennessee, and spent his elementary and high school years in Apopka, Florida. After graduation from high school he moved back to East Tennessee. Following two years of military service, he resumed his education and graduated with a BFA from the University of Tennessee at Knoxville. He spent 40 years in the sign business as owner/operator of Sign Legends, while raising a family.
Long has had five solo exhibitions, and has shown in numerous local and regional exhibitions. His work is in numerous private and corporate collections throughout the Southeast. Long says of his recent artwork, "I have been painting abstracts because they are completely authentic and original. I find them to be the most challenging, and the most rewarding."
http://www.billlongartist.com/
At the Omega Gallery at Carson-Newman University, Warren Art Building, corner of Branner & S. College Streets, Jefferson City, TN 37760. Gallery hours: M-F 8-4. Information: www.cn.edu
The Glowing Body Celebrates a Decade
September 4, 2018 — September 8, 2018
Category: Culinary arts and Festivals & special events
Ten years! How did the time go so fast? It seems like just yesterday we were in the throws of opening the studio, and now we're celebrating a major milestone anniversary for The Glowing Body! A decade of offering yoga, massage and healthy eating in the community is definitely something to celebrate, so mark your calendars for a week long celebration in September.
Discounts! 10% off massage appointments, class cards and retail Tuesday, Sept. 4th - Friday, Sept. 7th.
https://www.glowingbody.net/schedule-massage/
Tasty Tuesday - 9/4/18
Cook to Be Well & Magpies will tantalize our taste buds.
Wednesday - 9/5/18 - 6:00-8:00pm
Bend & Bliss Yin Class - Therapists will offer massage during Jen's Yin class. OMG! The class is limited to 25 people, so reserve your spot today! $30 per grateful recipient. Registration coming soon.
Thursday - 9/6/18 - Thai Yoga Massage Clinic
$35 for a 1 hour Thai Yoga Massage session! This will be held in the large yoga studio and will feature therapists practicing their Thai skills.
Clinics will be offered at:
• 5:00-6:00pm
• 6:00-7:00pm
• 7:00-8:00pm
Friday - 9/7/18 - First Friday of Free Yoga - 5:00-9:00pm
Enjoy 30 minute demo classes and massage therapy samples from our talented teachers and therapists as well as art in the Small Hall Gallery between the studio and Magpies.
Saturday - 9/8/18 - Party Time! - 5:00-9:00pm
Celebrate our actual 10th anniversary as we welcome back dear friends and reminisce about the changes we have gone though over the past 10 years.
Our party will feature food by Cook to Be Well, Magpies, The Corner Lounge and Holly's Eventful Dining, tasty beverages, henna artist, photo booth, a cake walk, and live music by Leah Gardner. Plus, giveaways! 50% off 10 class cards (at the party only)! https://www.glowingbody.net/schedule/
Liz Kelly Zook - Artist Exhibition
September 1, 2018 — October 31, 2018
Category: Exhibitions & visual art and Free event
Liz Kelly Zook is an artist in Murfreesboro, TN. Zook was raised in small-town Nevada, Missouri. Her art will be featured from September 1st-October 31st in Hodges Library on the University of Tennessee Campus (1015 Volunteer Blvd).
Zook's art is a mix between Pop and Illustrative art. She uses a lot of bright colors; very few of her pieces are without black outlines. She likes the way the outlines control the chaos of the color when she applies it to the canvas.
Zook's goal as an artist is to encourage people to spend more time on the things that bring them joy. She describes her work as "fun for the sake of fun." And let's face it, everyone needs more fun.
McClung Museum: For All the World to See: Visual Culture and the Struggle for Civil Rights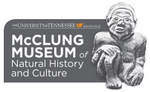 September 1, 2018 — October 20, 2018
Category: Exhibitions & visual art, Free event, History & heritage and Science & nature
For All the World to See: Visual Culture and the Struggle for Civil Rights, a nationally touring exhibition from NEH on the Road, uses a compelling assortment of photographs, television clips, art posters, and historic artifacts to trace how images and media disseminated to the American public transformed the modern civil rights movement.
This visual culture jolted Americans, both black and white, out of a state of denial or complacency. Visitors to the immersive display will explore dozens of compelling and persuasive visual images, including photographs from influential magazines, such as LIFE, JET, and EBONY; CBS news footage; and TV clips from The Ed Sullivan Show.
Also included are civil rights-era objects that exemplify the range of negative and positive imagery—from Aunt Jemima syrup dispensers and 1930s produce advertisements to Jackie Robinson baseball ephemera and 1960s children's toys with African American portraiture. For All the World to See is not a history of the civil rights movement, but rather an exploration of the vast number of potent images that influenced how Americans perceived race and the struggle for equality.
McClung Museum of Natural History and Culture, 1327 Circle Park Dr on the UT campus, Knoxville, TN 37996. Hours: Monday-Saturday, 9AM-5PM, Sunday, 1-5PM. Information: 865-974-2144, http://mcclungmuseum.utk.edu
Arrowmont School of Arts and Crafts: Silk Painters International Exhibit
September 1, 2018 — October 13, 2018
Category: Exhibitions & visual art, Fine Crafts and Free event
Transcendent Silk...Beyond the Ordinary
At SPIN Festival 2018
Sandra Blain Gallery - Arrowmont School of Arts and Crafts
Opening Art Reception, Dinner and Awards October 6th from 5:30pm to 8pm
Arrowmont School of Arts and Crafts, 556 Parkway, Gatlinburg, TN 37738. Information: 865-436-5860, www.arrowmont.org