Calendar of Events
Saturday, October 6, 2018
Zoo Knoxville: Monarch Tagging
October 6, 2018 — October 20, 2018
1-3 PM
Category: Kids, family and Science, nature
Butterfly Foray and Monarch Tagging at Seven Islands State Birding Park
Enjoy the wonder and beauty of flying flowers as we search the park for monarchs and other butterflies. To help scientists understand the monarch migration, we'll put tracking tags on the monarchs we're able to catch. Kids of all ages are welcome. We'll start at 1:00pm with a brief explanation of the monarch migration and its importance. We'll take a short hike (1-2 miles) through the park to find butterflies and tag as many monarchs as we can. Butterfly nets will be provided, but if you have your own, feel free to bring it. Please note that monarch populations and migration patterns vary. On any day we could see many, few or none. No matter how many we see, we'll learn about why monarchs and other butterflies are fascinating, their importance and how we can help them. Sturdy shoes are recommended.
Location: Seven Islands State Birding Park
Time: 1:00pm – 3:00pm
Dates: Saturdays, October 6, 13, 20
Fee: $5 per person
Ages: All
Proceeds support Tennessee Butterfly Monitoring Network, a research and conservation project of Zoo Knoxville, and Friends of Seven Islands State Birding Park. Advance Registration is required. Children must be accompanied by an adult.
For more information or questions, email Steve McGaffin at smcgaffin@zooknoxville.org. https://www.zooknoxville.org/experience/monarch-tagging/
Zoo Knoxville: $10 Admission
October 6, 2018 — October 12, 2018
Category: Kids, family and Science, nature
Zoo Knoxville invites guests to make a day at the zoo part of their Fall Break plans with a special $10 admission price. Through Oct. 12, 2018, general admission tickets to Zoo Knoxville are $10 for visitors ages 4 and up. Tickets may be purchased online using the promo code FALL18 or at the zoo's ticket window during business hours.
Visitors can make some new friends in Gibbon Trails and Langur Landing in the Boyd Family Asian Trek and be immersed in a 360 degree experience with playful primates. The habitats are designed with multiple viewing levels that allow langurs and gibbons to pass directly over the heads of visitors or be eye-to-eye with them in a 60-foot-tall treehouse accessible by a suspension bridge. The new expansion also allows soaring views of Tiger Forest, home to critically endangered Malayan tigers.
The zoo also offers a daily schedule of animal encounters throughout the park, giving visitors the opportunity to meet animal ambassadors and talk with staff to learn about the animals who call Zoo Knoxville home.

This offer is valid for tickets purchased through Oct. 12, 2018. Tickets can be purchased at the zoo's ticket window during business hours or online at zooknoxville.org. Tickets may be used any time before December 31, 2018. This offer cannot be combined with any other coupon or discount.

Zoo Knoxville is a nonprofit entity situated on 53 wooded acres just east of downtown Knoxville. Zoo Knoxville features exhibits of wild animals in natural habitats and is world renowned for its efforts in conservation and species survival. Zoo Knoxville is nationally accredited by the Association of Zoos and Aquariums (AZA) and is committed to the highest standards in animal care and well-being, ethics, conservation, and education. Knoxville's largest attraction, the zoo is open every day except Christmas Eve and Christmas Day. Currently, the zoo is open daily from 10:00 a.m. until 4:00 p.m. Admission and ticket sales stop one-hour before the zoo closes. For more information visit zooknoxville.org.
A Handcrafted Knoxville
October 6, 2018 — October 7, 2018
Category: Dance, movement, Festivals, special events and Fine Crafts
A Handcrafted Knoxville, October 6 & 7, 2018, at Knoxville Convention Center
Join us for A Handcrafted Knoxville, a juried show featuring the best artists in the region. Handcrafted Jewelry, Accessories, Glass, Ceramics, Paintings, Wood, Metalwork, Body Products, Gourmet items and so much more! The show is tightly juried and accepts only artist-made work.
Newport Harvest Street Festival
October 6, 2018 — October 7, 2018
Category: Festivals, special events, Fine Crafts, Free event, Kids, family and Music
On October 6-7, 2018 the streets of Downtown, Newport TN will be filled with people, food, crafts and entertainment as an East Tennessee tradition continues! Craft vendor and food vendor applications are available at the Chamber of Commerce office or online at www.newportcockecountychamber.com. We are looking forward to having some of our repeat vendors this year as well as the new ones that have committed to attend!
This highly anticipated annual event promises to provide the crowd with a weekend to remember! Come enjoy the enticing aromas of all your favorite festival foods, from fresh squeezed lemonade, corn dogs, spiral taters to funnel cakes and deep-fried desserts. As always, we have a wonderful line up for entertainment, so bring your favorite lawn chair, pick out a spot at the entertainment stage and let our performers provide some toe' tappin tunes. And then on Sunday, traditional mountain music will fill the air. Newport AMVETS Post 75 will again graciously coordinate the opening ceremonies at the start of the festival. We appreciate our men and women from all military branches who sacrifice for the livelihood of others. What a better way to show our appreciation to those folks than to open with a ceremony in their honor! The ceremony will begin at 9:30am on the Broadway side of the courthouse lawn. We welcome you to attend and show your appreciation to our military.
As you stroll through the streets of downtown Newport, you will have opportunity to purchase many wares of local and regional crafters. Everything from coveted cookbooks full of recipes from some of the best cooks around, oil paintings, pencil drawings, children's toys, face painting, décor, and many other handmade items will be on display. When you have wrapped up your shopping, let the kids stop by the Kiddie Land, located off the food court, with the purchase of an armband they will have hours of fun hopping in the bounce house, enjoying a fast ride down one of the slides or jousting with friends, and let's not forget they can also play some ball. Armbands will be available for Saturday and Sunday for your children. Bible Believer's Cowboy Church will once again offer horse rides. Children and adults will be able to get a view of the festival by train; Kiwanis of Newport Train that is! When you depart your train excursion, helicopter rides for children will be available from the Kiwanis of Newport also.
We can't forget some of the most beautiful sites you'll see at the Newport Harvest Street Festival. It's all the lovely ladies and babies that come to strut their stuff at the beauty pageants. Children up to 16 years of age will compete in pageants according to their age bracket. The ever-popular Miss Newport Harvest Festival, for females ages 16-21 years old, will be the last pageant of the day. All pageants will be located on the Court House lawn Saturday starting at 10:30 am.
And don't forget ole-timey activities around the Courthouse. East Tennessee Overhill Intertribal descendants, Pastor Jimmy Morrow, Sons of Confederate Veterans and Wade Lane and more will be taking you back in time.
Second Harvest of East Tennessee: Music Feeds! Series
Category: Fundraisers and Music
Second Harvest excited to announce our newest event, Music Feeds! This concert series will feature 7 shows at the historic Tennessee Amphitheater in World's Fair Park – Knoxville.
Our 2018 Music Feeds lineup:
– 10/6 Absolute Journey Tribute
Series tickets will go on sale Monday, February 26 at 10 a.m. A series ticket will get you the same seat at all 7 shows. With the purchase of a Kroger Gold Circle $350 series ticket, you will help provide 1,050 meals to our neighbors in East Tennessee! Tickets can be purchased at www.knoxvilletickets.com
Join us for food, drinks and great music – all while giving back to your East Tennessee neighbors.
Tennessee Amphitheater, 963 World's Fair Park Drive, Knoxville, TN 37916. https://secondharvestetn.org/event/musicfeedstix/
Bijou Theatre: Edwin McCain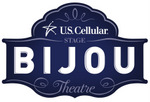 Category: Music
Called the "great American romantic" by the New York Times, Edwin McCain has built an enviable career over the past 20 years by balancing his massive pop success with the year-round touring schedule of a tireless troubadour.
His hit songs, authentic spirit and surprisingly affable sense of humor keep fans coming back time and time again for nights that feel more like parties with old friends than rock concerts. After recording two of the biggest love songs in the history of pop music and experiencing the success that comes with a television show on Animal Planet (Flipping Ships), McCain now performs upwards of 100 shows annually throughout the US as a solo artist, with his full band or his acoustic trio. Recently, he's added orchestras to his repertoire, performing with symphonies in select markets where he brings his powerful songs to majestic new heights.
"The 15-year-old me would have crawled through a river of fire to be the 41-year-old singer/songwriter that I am today, and I remember that. I am incredibly grateful to be able to do this" McCain said.
Those enduring love songs (and wedding must-haves) "I'll Be" and "I Could Not Ask For More" aren't just for the romantic at heart; "American Idol" and "The Voice" contestants turn to Edwin's ballads every single year to help them win over judges and fans alike (just ask last season's AI winner, Nick Fradiani). Even Justin Bieber has been known to belt out "I'll Be" during his own concerts.
2018 marks the 20th year of the success of "I'll Be," which topped the Billboard charts in 1998 and has proven to be a timeless classic over the past two decades.
VISIT THE WEBSITE: http://www.edwinmccain.com
Bijou Theatre, 803 S. Gay Street, Knoxville, TN 37902. Information/tickets: 865-522-0832, www.knoxbijou.com, www.ticketmaster.com
ORNL Federal Credit Union Free Concert Series
Category: Free event, Kids, family and Music
All concerts will be held outdoors at the pavilion in Bissell Park, 1401 Oak Ridge Turnpike in Oak Ridge, and are free to the public. Bring your lawn chairs and your friends and family for an evening of free Americana roots music. Oak Ridge's own Crafter's Brew will be on-site with craft beer along with local food truck vendors.
A special thanks to WDVX for their support of this event and bringing Americana music to Oak Ridge.
OCTOBER 6 6:00-9:00 PM - COUNT THIS PENNY
Count This Penny is a singer-songwriter duo born in the foothills of the Great Smoky Mountains. They've shared the stage with the likes of Melissa Etheridge, Kacey Musgraves, The Head & the Heart, Shovels & Rope, The Lone Bellow, and Sarah Jarosz. A Losing Match, the third full-length recording from Count This Penny, was released on April 6, 2018. It is the band's first full-length effort since their 2012 release, Pitchman. The album contains 11 new compositions as well as a re-imagining of the classic "Tennessee Waltz".
THE YOUNG FABLES - The Young Fables (TYF) are the promising modern traditional country duo comprised of three-time American Idol vet Laurel Wright and accomplished guitarist and vocalist Wesley Lunsford. The act hails from Maryville, TN. They've appeared with such notable acts as Lauren Alaina, Josh Turner, Sara Evans, Chris Janson, Randy Houser, The Band Perry and Chris Lane. Quickly becoming a breakthrough face on the country scene, outlets like the world-renown "The Boot," "NASH Country Daily," the UK's "Think Country" and TN Vacation all spotlighted this emerging act.
Haunted Knoxville Ghost Tours: Girl Scout "Ghost Hunting" Patch Tour
Category: Festivals, special events and History, heritage
Dates: Oct 6, Oct 20, Nov 10
Times: 7:30pm
GHOST HUNTER TOUR designed for Junior, Cadette, Senior, Ambassador - Dig into the science behind ghost hunting with a walking tour by Haunted Knoxville Ghost Tours AND earn a patch! Girl Scouts will learn Knoxville history, work as a team, investigate using a variety of equipment, and come to their own conclusions based on the evidence they find! This is a non-scary patch program! Join in on a popular public tour (Friday and Saturday nights) or schedule your own private tour (for up to 30 people).
The price is $25 per girl/$30 per adult. Price includes a souvenir lanyard, use of investigation equipment, Ghost Hunting 101 crash course, and a nationally-recognized Ghost Hunter and local historian as your guides. Patches are available for $5 each; they're free if your group is 10 people or more. To register, go to http://hauntedknoxville.net/. Let them know if you'd like to purchase/receive the patch.
This activity is suggested for girls age 9 and up. Adult chaperons are required. Partnership with Girl Scouts Girl Scouts of the Southern Appalachians
Please visit: www.hauntedknoxville.net for more updated tour information, to purchase tickets, and for Newly added Tours! Contact number: 865-377-9677
Knoxville Guitar Society: Bokyung Byun
Category: Kids, family and Music
Korean guitarist, Bokyung Byun, is one of the leading young guitarists of the generation who has been hailed by her peers as a guitarist who "performs with fleet-fingered, delicate precision, and expressiveness." She launched her career as an internationally recognized young artist ​after winning the Guitar Foundation of America International Youth Competition in 2007. The competitions Bokyung has recently won include the Montreal International Classical Guitar Competition, the Philadelphia Classical Guitar Competition, and the Tuesday Morning Music Club of New York Competition.
Tickets are available at the door. Concerts are open to all ages. Ticket prices (unless otherwise noted): $20 adults; Children 12 & under admitted free; Students 12 - 18 $5 General Admission. Seating is general admission. Box office opens 1/2 hour before performance. Free reception immediately following concert.
Concerts take place at Episcopal Church of the Good Samaritan, 425 North Cedar Bluff, Knoxville. Knoxville Guitar Society: 865-694-4108, www.knoxvilleguitar.org
Tennessee Theatre: Air1
Category: Music
AIR1 brings their POSITIVE HITS TOUR to Knoxville's Tennessee Theatre.
Featuring: Zach Williams, We Are Messengers, Joshua Micah, Aaron Cole, Branan Murphy
SATURDAY, OCT. 6, 7:00PM.
Tennessee Theatre, 604 S. Gay Street, Knoxville, TN 37902. For information/tickets: 865-684-1200, www.tennesseetheatre.com, www.ticketmaster.com
Historic Ramsey House: Open Fire Cooking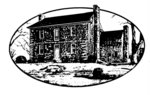 October 6, 2018
Starting at 10 AM
Category: Classes, workshops, Culinary arts, food and History, heritage
With Jim Buckenmyer
Experience the past......this is a great way to visit the past and see how families on the frontier prepared a daily meal. This is a hands- on workshop where, with the expert guidance of Jim Buckenmyer, you will cook a meal in its entirety and get to partake in that meal at the end. Enjoy the stories and get renewed insight into what it took just to cook a meal for your family in the 18th and 19th centuries.
Class fee $40 (Members $35). Reservations required and must be in no later than September 25th.
Historic Ramsey House, 2614 Thorngrove Pike, Knoxville, TN 37914. Information: 865-546-0745, www.ramseyhouse.org
GO! Contemporary Dance Works: New Territories
October 6, 2018
2 PM & 8 PM
Category: Dance, movement and Kids, family
Celebrating the company's 15th year, GO! Contemporary Dance Works and Artistic Director, Lisa Hall McKee, are excited to announce the company's 2018-2019 season opening performance, NEW TERRITORIES. Reinventing how dance is seen in Knoxville, NEW TERRITORIES will include works by eight fearless choreographers. GO! is known for daring athleticism that appeals to audience members of all ages.
A milestone performance with a mixed rep bill, ten new works will be premiered by eight choreographers, traveling through a broad spectrum of dance to include both classical and contemporary works. Featured will be the premier of Artistic Director, Lisa Hall McKee's 30 minute work titled Walls Betweens Breaths, which is based on the "Spoon Theory-But You Don't Look Sick" article written by Christine Miserandino. GO! will raise funds and awareness for the Lupus Foundation at their upcoming show by donating a portion of the ticket sales to the Lupus Foundation.
Also on the roster are works by GO! core choreographers Laura Shields, Denise Njuguna, Jill Frere, Dylan Burry Kendrick, Darby O'Connor, Daniel Chait and Harper Addison. Weighty, uplifting and insightful, GO! is sure to not disappoint in its mission to create brave new works that will continue to bring progressive dance to Knoxville.
The Penny4Arts performance is Saturday, October 6, at 2:00 PM - please see www.penny4arts.com for additional info.
At Clarence Brown Theatre, University of Tennessee campus
Go! Contemporary Dance Works: 865-539-2475, www.gocontemporarydance.com