Calendar of Events
Friday, October 19, 2018
Bijou Theatre: Gaelic Storm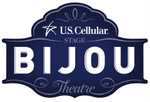 Category: Music
Gaelic Storm comes to Knoxville's Bijou Theatre Friday, October 19, 2018. Doors open at 7:00pm and the show begins at 8:00pm.

It's hard to imagine a band just coming into their own after 20 years of success, but that's exactly what makes a true anomaly. This multi-national, Celtic juggernaut grows stronger with each live performance, and as you can imagine, after two decades and over 2000 shows, it is a true force to be reckoned with.
Bijou Theatre, 803 S. Gay Street, Knoxville, TN 37902. Information/tickets: 865-522-0832, www.knoxbijou.com, www.ticketmaster.com
Knoxville Museum of Art: Alive After Five Celebrates 25th Anniversary
October 19, 2018
6-8:30 PM
Category: Music
The Knoxville Museum of Art (KMA) announces the celebration of the 25th Anniversary of Alive After Five, the Friday evening live music series, on October 19, from 6:00 to 8:30 pm. Jeanine Fuller & The Boyz with some special guests will be performing. In just a few short years, since she moved to Tennessee from Brooklyn, New York, jazz, blues, and soul vocalist, Jeanine Fuller, has taken Knoxville and the surrounding area by storm. Jeanine has performed several times at Alive After Five with different groups, including her own band, The Boyz, last January. Now she is back with The Boyz - Sam Adams (keyboards/guitar), Nathan Dominey (bass), and Daniel Ryan (drums) - and some very special guests - Richard "Bluesman" Bryant (keyboards/vocals), Marcel Holman (saxophone), PJ Anderson (trombone), Cal Robbinz (vocals), and Doug Harris (harmonica/vocals) – for this special anniversary celebration.
The KMA launched the Alive After Five series in October, 1993, when there was very little in the way of live music in downtown Knoxville. In the beginning, no one expected the series to last more than a few years, but it continued to grow in popularity and became a pioneer for live music in the downtown area. Before the Sundown in the City series started attracting thousands to Market Square on warm weather Thursdays, Alive After Five was drawing hundreds to the museum in World's Fair Park on Fridays year round. As the musical landscape began to grow dramatically at the turn of the millennium, Alive After Five held its own with the competition and is still going strong after twenty-five years.
Alive After Five is a unique live music series presented on about thrity Fridays per year in four seasonal series. The programs take place in the smoke-free, casually elegant setting of the Ann and Steve Bailey Hall in the KMA. There is a live band on stage, seating at tables, two cash bars, food from area restaurants, free freshly popped popcorn, free parking, and a licensed therapeutic masseur/masseuse available. Audience members can enjoy listening to music, dancing, and browsing the museum's art galleries.
Admission to the Alive After Five 25th Anniversary show is $15 for general admission and $10 for college students with ID. Museum members and ages 17 and under are admitted free. Alive After Five is sponsored by Cherokee Distributing Company and WDVX-89.9FM. For more information about the Alive After Five series, please contact Michael Gill at (865) 934-2039.
Knoxville Museum of Art, 1050 World's Fair Park Dr, Knoxville, TN 37916. Hours: Tuesday-Saturday, 10AM-5PM, Sunday, 1-5PM. Information: 865-525-6101, www.knoxart.org
Legacy Luncheon for the Parks
Category: Fundraisers
Mark your calendars for the annual Legacy Luncheon for the Parks at the spectacular Holston River Farm at the head of the Tennessee River on Friday, October 19th at 11:30am and presented by Verizon.
Pete McBride, acclaimed National Geographic Explorer and National Geographic Adventurer of the Year, will join us as the guest speaker and share his stories of adventure, outdoors and his passion for river conservation.
The Luncheon is the annual fundraising event for Legacy Parks.
For more information please visit Legacy Parks Foundation: 900 Volunteer Landing Lane, Knoxville, TN 37915. Info: 865-525-2585, www.legacyparks.org
Ijams Nature Center: A Spooky Night of Slammin' Under the Stars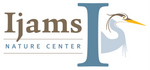 Category: Festivals & special events, Literature & readings and Science & nature
Join Ijams Nature Center and the Knoxville Poetry Slam for a Spooky Night of Slammin' Under The Stars on Friday, Oct. 19, at 6 p.m.!
This event features an Open Mic for poets who wish to share their work and a poetry slam where you can bring out your best work for all to hear. Bring spooky-themed works that you have, especially since Halloween is right around the corner!
Tickets are $5 at the door. Doors open at 6 for the Social Hour; the mic officially opens at 7. Food trucks and a beer garden will be available for food and beverage purchases. No outside coolers or alcohol permitted, but be sure to bring your lawn chairs or blankets for a fun night on the Visitor Center lawn!
This event, like all Knoxville Poetry Slam events, is considered all ages; however, parents, please use your best discretion when bringing little ones.
So come out and invite your friends for A Spooky Night of Slammin' Under the Stars! You won't want to miss it!
More events at http://ijams.org/events/. Ijams Nature Center, 2915 Island Home Ave, Knoxville, TN 37920. Hours: Grounds and trails open during daylight hours. Call for Visitor Center hours. Information: 865-577-4717, www.ijams.org
James White's Fort: HearthScares Tours 2018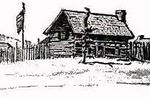 October 18, 2018 — October 30, 2018
7-9 PM
Category: Festivals & special events and History & heritage
October 18, 19, 22, 23, 29, 30 -- 7-9 PM
TICKETS AVAILABLE at https://www.jameswhitesfort.org/jwf-halloween-bash/
Come and join the spirits for a tour of Downtown Knoxville's scariest landmarks. The tours, which last approximately two hours each, will visit the sites of some of Knoxville's best kept secrets. The tour will be about one and a half miles in length. All tours begin and end at James White's Fort located at the intersection of Hill Avenue and Hall of Fame Drive. Ample free parking is available for tour participants at the Fort.
RESERVE YOUR PLACE NOW BEFORE THE GHOSTS AND GOBLINS DO!
James White's Fort, 205 E. Hill Ave, Knoxville, TN 37915. Information: 865-525-6514, www.jameswhitefort.org
Central Cinema: Knoxville Horror Film Fest
October 18, 2018 — October 21, 2018
Category: Film
As many of you know, we got started showing movies through Knoxville Horror Film Fest, and we're coming up on our 10th anniversary this October. We've been a little quiet so far this year because we've been busy launching the theater, but we're excited to finally share expanded details on what we've got planned for our TENTH ANNUAL FESTIVAL October 18-21.
If you're not a horror fan, no worries! We will still be programming other types of films in October, there will just be a lot more scary options than usual.
Central Cinema
1205 N Central St
Knoxville, TN 37917
info@centralcinemaknox.com
Knoxville Symphony Orchestra: Tchaikovsky Violin Concerto

October 18, 2018 — October 19, 2018
7:30 PM
Category: Music
Part of the Knoxville Symphony Orchestra's 2018-2019 Moxley Carmichael Masterworks Series.
This Masterworks performance begins with the historically complex work of Beethoven "Egmont Overture," written as a dedication to the heroism shown by the French nobleman from whom the title is given. The night continues with the music of Tchaikovsky, with a his "Violin Concerto" performed by Robyn Bollinger, honors graduate of the New England Conservatory of Music with a bachelor's and master's degree. Her renowned playing has left her involved in prestigious circles, including a frequented member of the Grammy-nominated string orchestra, A Far Cry. Shostakovich's somber "Symphony No. 5" conducted by KSO Music Director Aram Demirjian.
Thursday and Friday evenings at 7:30 PM at the Tennessee Theatre, 604 S. Gay Street, Knoxville, TN 37902. Tickets and information: 865-291-3310, www.knoxvillesymphony.com
Ewing Gallery: Oyler Wu Collaborative
October 17, 2018 — October 31, 2018
Category: Exhibitions & visual art, Fine Crafts and Free event
The Ewing Gallery is excited to collaborate with the UT College of Architecture and Design to bring an exhibition of work by the Oyler Wu Collaborative to Knoxville. This exhibition features original drawings, documentation of large-scale projects, digital drawings, models, and 3D printed jewelry from Jenny Wu's line, Lace.
Oyler Wu Collaborative is an experimental architecture and design firm located in Los Angeles, California. The office approaches architecture and design with a critical and rigorous intent that challenges the typical vision of the built environment. Recent works encompass a variety of scales, from products and installations to residential and institutional buildings. Oyler Wu was selected by the city of L.A. to be a part of the design team for the Los Angeles River Bikeway/Greenway project.
Dwayne Oyler and Jenny Wu established their practice in 2004. Since then, Oyler Wu Collaborative has been published globally and is recognized for its excellence in architectural design, research, and fabrication. Projects recently completed include: the 3D printing showroom and office space for 3DS Culinary in Hollywood, CA; the Stormcloud pavilion for SCI-Arc 40th anniversary event; the Cube, the winning pavilion entry for the Beijing Biennale; Taipei Sales Center, a 5 story commercial building; as well as a 16 story residential tower in Taipei, Taiwan.
Gallery hours:
M, T, W, F: 10am - 5pm
TR: 10am - 7:30PM
SUN: 1-4PM
Ewing Gallery, 1715 Volunteer Blvd on the UT campus, Knoxville, TN 37996. Information: 865-974-3200, www.ewing-gallery.utk.edu
Ijams Nature Center: Ijams' Gallery Presents Amy Broady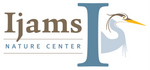 October 15, 2018 — October 27, 2018
Category: Exhibitions & visual art and Free event
Come by Ijams this October to dive into Amy Broady's gorgeous pen and ink works! Broady's whimsical patterns use positive and negative space to create a mesmerizing landscape of abstract design, allowing the viewer to have an almost meditative experience. You don't want to miss these intricate, delicate pieces!
More events at http://ijams.org/events/. Ijams Nature Center, 2915 Island Home Ave, Knoxville, TN 37920. Hours: Grounds and trails open during daylight hours. Call for Visitor Center hours. Information: 865-577-4717, www.ijams.org
Theatre Knoxville Downtown: Wait Until Dark
October 12, 2018 — October 28, 2018
Category: Theatre
By Frederick Knott, adapted by Jeffery Hatcher. Directed by Barry Wallace
Thursday, Friday, Saturday @ 8:00 pm
Sunday @ 3:00 pm
Tickets: $15
Directed by Barry Wallace
Forty-seven years after WAIT UNTIL DARK premiered on Broadway, Jeffrey Hatcher has adapted Frederick Knott's 1966 original, giving it a new setting. In 1944 Greenwich Village, Susan Hendrix, a blind yet capable woman, is imperiled by a trio of men in her own apartment. As the climax builds, Susan discovers that her blindness just might be the key to her escape, but she and her tormentors must wait until dark to play out this classic thriller's chilling conclusion.
CONTENT ADVISORY: This production contains mature language and themes that are not suitable for children.
Cast
Susan Hendrix: Raine Palmer
Sam Hendrix: Ryan Tomlinson
Carlino: Andrew Shipman
Mike: Steve Louis
Gloria: Eleni Johnson
Roat: Craig Smith
"…a vulnerable woman discovering unexpected resources that allow her to turn the tables on her assailants is still the main draw…goosepimply climax…a gripping finish."
— The Los Angeles Times
"… reminds CGI-infected audiences that a few shadows, a shiny knife, and compelling characters can still go a long way to create suspense … WAIT UNTIL DARK earns its climax through enthralling, layered characters."
— Entertainment Weekly
Theatre Knoxville Downtown, 319 North Gay Street, Knoxville, TN 37917. Information & tickets: 865-544-1999, www.theatreknoxville.com
Zoo Knoxville: BOO! at the Zoo
October 11, 2018 — October 28, 2018
Category: Festivals & special events, Kids & family and Science & nature
Oct 11-14, Oct 18-21, Oct 25-28
5:30 p.m. – 8:30 p.m. each evening
BOO! at the Zoo presented by U.S. Cellular® is Knoxville's largest Halloween event featuring several nights of not-too-scary Halloween fun perfect for preschool and elementary-aged children. A Halloween tradition for 32 years, BOO! at the Zoo is a family event featuring trick-or-treating along the BOO! Trail, where little trick-or-treaters can fill their bag with goodies as they make their way through the zoo. Each night of BOO! at the Zoo will have a variety of entertainment.
New This Year! We are offering combo ticket good for general zoo admission AND BOO! admission for $25.95 for ages 4 and up. Please note these tickets are available only on Saturdays.
Back by Popular Demand: Zoo Knoxville Annual Passholder Only Night! Thursday, October 11th is a special night exclusively for Zoo Knoxville Annual Passholders and Circle of Friends members as a thank you for supporting our mission throughout the year. (Please note: Tickets still have to be purchased for this night. Click on the Buy Passholder Tickets Now button below.)
$9 per person Thurs, Fri and Sun; $10 per person Saturday; Children under 4 admitted free
Free parking
$8 Zoo Knoxville Annual Passholders and U.S. Cellular customers
Zoo Knoxville, 3500 Knoxville Zoo Drive, Knoxville, TN 37914. Open every day except Christmas. Information: 865-637-5331, www.zooknoxville.org
Zoo Knoxville: BOO at the ZOO Bedtime with the Beasts!
October 11, 2018 — October 28, 2018
Category: Festivals & special events, Kids & family and Science & nature
Bring your group to Boo at the Zoo and spend the night, too! Schedule a special night by getting VIP entry into Boo at the Zoo and then afterwards have an overnight educational adventure, exploring the zoo with our guides. Boo at the Zoo Bedtime programs include admission to Boo at the Zoo, educational activities and tours of the zoo, encounters with our animal ambassadors, a private keeper chat, breakfast, and admission to the zoo the next morning.
Offered by reservation only. For ages 6 and up.
Available only October 11th – 14th, 18th – 21st and 25th – 28th.
$55 per person (includes Boo at the Zoo admission and zoo admission the next morning)
For more information or to request a reservation contact us at zkcommunity@zooknoxville.org.
Zoo Knoxville, 3500 Knoxville Zoo Drive, Knoxville, TN 37914. Open every day except Christmas. Information: 865-637-5331, www.zooknoxville.org