Calendar of Events
Thursday, October 25, 2018
Cirque Italia
October 25, 2018 — October 28, 2018
Category: Festivals & special events and Kids & family
Did you know Cirque Italia has TWO traveling shows?! For the first time ever, The NEW GOLD UNIT IS COMING TO MARYVILLE, TN with the state of the art water show you DON'T WANT TO MISS!!!
This new performance will feature an ultra-modern water curtain that controls every droplet of water meticulously. Audience members can expect to see words and beautiful patterns as the water falls to the 'lagoon' below. Cirque Italia is ready to provide a breathtaking experience. This new stage by itself is enough to amaze the most demanding audience, and synchronized with the most creative display of superhuman talent - the result is simply out of this world!
This production will feature acts all the way from Russia to Mexico. Cirque Italia believes in multi-culturalism as one of our strongest assets.
Packed full of incredible acts, there is no room for boredom. The variety presented is exceptional. For those who enjoy whimsy, we have an Avatar. There is almost no bodily limit for our contortionist, Ricardo, as he bends in ways you never would have imagined. Our incredible wheel of death performance features a front summersault flip, something you will be hard-pressed to see anywhere else. If that doesn't get your head spinning, perhaps our 5 roller skaters and their incredible tricks and turns will. And although Cirque Italia does not use animals in our performances, this year we will be featuring amazing lifelike elephant puppets. They are so well made, you might just think they are real. Whether it's a futuristic laser act or mesmerizing aerial performances, the show has something for all tastes and expectations. One thing Cirque Italia sets out to accomplish is to create a type of world-class entertainment suitable for all age groups.
This new second unit also follows the same strict animal-free policy that makes the Water Circus stand out from other circus entertainment shows. Don't miss the opportunity to be amazed and transported to a fantastic realm where your deepest dreams can -and will- come true.
For more information visit www.cirqueitalia.com and make sure to check all our social media accounts. Tickets can be purchased now starting at $10.00-$50.00 depending on availability. Cirque Italia offers one free child admission with every full priced paying adult ticket in levels 2 or 3. This offer cannot be combined with any other offers, discounts or deals. Please call 941-704-8572 to find out the promo code for this location.
197 Foothills Mall, Maryville TN 37801. Near: JCPenney In the mall parking lot under the stunning White & Blue Big Top Tent

· Oct 25 – Thursday: 7:30pm
· Oct 26 – Friday: 7:30pm
· Oct 27 – Saturday: 1:30pm, 4:30pm,& 7:30pm
· Oct 28 – Sunday: 1:30pm & 4:30pm

The box office opens on-site on Tuesday, the week of the show. Non-show days: 10am – 6pm, On show days: 10am – 9pm. You can purchase tickets through our website (cirqueitalia.com/tickets) or by phone: (941) 704-8572. Non vediamo l'ora di vedervi allo spettacolo! Let Your Imagination Wander...and come DIVE into the Magical world of CIRQUE ITALIA.
East Tennessee Community Design Center: Fall Awards Gala
October 25, 2018
5:30-8:30 PM
Category: Festivals & special events and Fundraisers
The East Tennessee Community Design Center invites you to join us at our Fall Gala as we honor Pat and Joe Johnson with the Bruce McCarty Community Impact Award. The Annette Anderson Director's Award will be given to The Beck Cultural Exchange Center for the Delaney House restoration project.
Join us for drinks and dinner as we celebrate and honor those who have a commitment to building a better future for this region.
At the Foundry on the Fair Site, 747 World's Fair Park Drive, Knoxville
Tickets $150
Table of Ten $1,250
For more information, find us at www.communitydc.org or contact us at Charis@communitydc.org or 865-525-9945.
Knoxville Museum of Art: Dine & Discover
October 25, 2018
5:30-7:30 PM
Category: Free event and Literature & readings
Discussing "The Marriage of Opposites"
Knoxville Museum of Art, 1050 World's Fair Park Dr, Knoxville, TN 37916. Hours: Tuesday-Saturday, 10AM-5PM, Sunday, 1-5PM. Information: 865-525-6101, www.knoxart.org
Bijou Theatre: An Evening with David Rudolf
Category: Lectures & discussions
INSIDE THE STAIRCASE: LIES, FAKE SCIENCE, AND THE OWL THEORY - AN EVENING WITH DAVID RUDOLF FROM NETFLIX'S THE STAIRCASE
David Rudolf is one of the pre-eminent trial lawyers in the country, specializing in high-profile and complex criminal and civil rights cases.
Mr. Rudolf has been listed for more than twenty-five years in the Best Lawyers in America and was one of only three criminal defense lawyers recently selected for the inaugural class of the North Carolina Lawyer Hall of Fame. In recent years, in addition to securing acquittals in two high-profile federal and state criminal trials, he has successfully represented individuals in civil litigation against law enforcement agencies arising from wrongful convictions. Rudolf has taught Trial Advocacy at the UNC School of Law and for the National Institute for Trial Advocacy, and Criminal Litigation at Duke University School of Law. He has also been recognized for his work with professional organizations, serving in various leadership positions in the ABA Criminal Justice Section, the National Association of Criminal Defense Lawyers and the North Carolina Academy of Trial Lawyers and Advocates for Justice. Most recently, he has received world-wide acclaim for his representation of Michael Peterson in The Staircase on Netflix.

Bijou Theatre, 803 S. Gay Street, Knoxville, TN 37902. Information/tickets: 865-522-0832, www.knoxbijou.com, www.ticketmaster.com
St. John's Cathedral Arts: Concerts on Cumberland
Category: Free event and Music
The doors are open. Come, listen and enjoy. St. John's Cathedral believes in spreading love and sharing the transformative joy of worship to all through music. We invite the public to visit and partake in any of our world-class musical series.
CONCERTS ON CUMBERLAND - Inspired by faith and accessible to all, these artful compositions include medieval and baroque repertoire and original music by St. John's Music Director Jason Overall. This series includes three full concert experiences, including collaborations with Marble City Opera and the world-renowned Big Ears Festival.
Artists from the Knoxville Symphony Orchestra will play original compositions by Jason Overall, including his piano quintet, suite for solo cello and oboe quartet. These expressive pieces take the listener through a full range of emotions from melancholy to exuberance.
St. John's Cathedral, 413 Cumberland Ave, Knoxville, TN 37902. Information: 865-525-7347, www.stjohnscathedral.org
UT School of Art: Artist-in-Residence Lecture: Dana Lok
Category: Exhibitions & visual art, Free event and Lectures & discussions
Thursday, October 25, 2018 at 7:30 PM – 8:30 PM
University of Tennessee School of Art, 1715 Volunteer Blvd, Knoxville, Tennessee 37916
McCarty Auditorium, A+A 109
Dana Lok was born in Berwyn, Pennsylvania, in 1988. She lives and works in Brooklyn, New York. Lok has attended the Skowhegan School of Painting & Sculpture and was a resident at the Sharpe-Walentas Studio Program. She received her MFA from Columbia University in the City of New York in 2015 and her BFA from Carnegie Mellon University in 2011. Solo exhibitions include Chewdays in London (UK), Clima, Milan (IT). She has been in numerous group shows including Dana Lok, Laure Prouvost, Mia Govette at Bianca D'Alessandro in Copenhagen (DK), In Place of at Miguel Abreu Gallery (NY), Floating Point at Judith Charles Gallery (NY), The Crack-Up at Room East (NY), Floating Point at Judith Charles Gallery (NY) and A Night Out Of Town at Clima, Milan (IT) among many others.
"Dana Lok's paintings make an analogy between a painting and a theater set—both are visual constructions meant for viewing from a particular perspective at a particular time. These paintings provide a peek at the stage from the side, or a view of the stage before the production has started. Through this theatrical analogy, the paintings present language, representation, and knowledge as miraculous, performative activities that require the framework of a stage, not unlike tricks in a magic show." --Scott Roben
"Lok's skillful use of perspectival shifts – from three dimensions to two dimensions and back – offers us the chance to see the painted surface for what it is: an artificial construction that can stage a multitude of realities; a kind of theatre set … Lok's paintings remind us that the nature of painterly representation, of looking for depth in flatness and of finding flatness in depth, requires ambiguity and perhaps a little bit of paradox." --Aaron Bogart
About the Artist-in-Residence Program
The Artist-in-Residence Program was initiated in 1982. Each semester an invited resident artist teaches both undergraduate and graduate level courses in the painting and drawing curriculum. The AIR program has been highly successful in making a direct connection to the marketplace of ideas that surrounds art centers such as New York City, Chicago, and LA. The artists we bring to campus represent a spectrum of current sensibilities in painting and drawing holding sway in the art world today.
The AIR is integral to the core of the graduate student and undergraduate student experience, and adds significantly to the vitality and vibrancy of the dialectic engaged by the various faculty and students of the School of Art. https://www.facebook.com/events/425807017948586/
Knox County Museum of Education: Honor Roll Induction Ceremony
Category: Festivals & special events and History & heritage
You are invited to attend the Second Honor Roll Induction Ceremony of the Knox County Museum of Education. The ceremony will be Thursday, October 25, 2018 at 4:00 pm in the Great Room of the Sarah Simpson Professional Development Technology Center (former South High School) 801 Tipton Avenue, next to Dogwood Elementary School in South Knoxville. The Knox County Museum of Education is a hands on museum dedicated to collecting, inventorying, and displaying anything of a historical value pertaining to Knox County and Knoxville Schools. You will find displayed many school yearbooks, scrapbooks, photographs, school jackets and sweaters, sports uniforms, band uniforms, cheerleader uniforms, school programs, trophies and memorabilia of all sorts.
Each of the new Honor Roll Inductees had a hand in either education directly or contributing to the Museum directly, and in many cases doing both. This year's inductees are:
+ Earl Hoffmeister -- deceased, former teacher, coach and School Superintendent.
+ Ron Allen -- deceased, self-motivated Knox County and Knoxville City Historian and major KCME contributor.
+ Michael van Vuuren -- volunteer, contributor, former Board Member and current KCME Administrative Clerk.
+ Walter Mencer – former teacher, school band director and school administrator.
+ Anne Meek – former teacher, school principal and major contributor.
+ Dr. Margie Le Coultre – former teacher, school principal, school administrator, volunteer, contributor and current Board Member.
+ Loretta Crowder – volunteer, contributor and display designer.
+ Wayne Smith – volunteer, contributor and current Board Chair.
+ Wayne Keener – volunteer, contributor and board member.
+ Dick McPherson – volunteer, contributor and board member.
+ Horace Grissom -- volunteer, contributor and 'white notebook' specialist.
+ Alan Webb – volunteer, contributor and inventory entry specialist.
Please mark your calendar and plan to help us celebrate the induction of these most deserved new members of our Honor Roll. The evening's Master of Ceremonies will be Sue Boyer, school supervisor, school accreditation, volunteer, contributor, KCME cofounder, and KCME Board member. Performing the honor of handing out medallions and certificates is former School Administrator and Superintendent, and KCME cofounder, Roy Mullins. The evening's ceremony includes light horderves and ticket price is a tax deductible donation of only $25 per person. This donation can be used as yearly membership to Friends of the Museum, an In Honor of donation, or an In Memory of donation. Help us celebrate this special occasion with your attendance. To RSVP or for more information about the Induction Ceremony, contact the Museum at (865)579-8264, ext. 5.
28th Annual FREE Chemistry Magic Show
Category: Free event, Kids & family and Science & nature
"Chemistry Is Out Of This World"
Thursday, October 25, 7:00-8:00 pm
UTK 555 Dabney-Buehler Hall
Members of the American Chemical Society (ACS) nationwide will be celebrating National Chemistry Week (NCW) October 21-27. During this week, ACS members will have the opportunity to present the positive aspects of chemistry, promote science education, and to heighten the public awareness of the contributions chemistry has made to society and to everyday life.
One of the activities planned by the East Tennessee Section of ACS for this year is the annual chemistry show at the University of Tennessee, Knoxville (UTK). So, mark your calendars for "THE MAGIC OF CHEMISTRY SHOW" (28th Anniversary!) which will feature Dr. Al Hazari.
Everyone (ages 2-102) is invited to attend this FREE admission show. No show reservations are necessary and questions may be addressed to Dr. Al Hazari at (865) 974-1065 or ahazari@utk.edu. FREE PARKING (6-9 p.m.) at the UTK 11th Street / White Ave Garage.
Free Screening: My Love Affair with the Brain
Category: Film and Free event
Hosted by Knoxville Feminist Action Brigade
Thursday at 6:30 PM
Lindsay Young Auditorium John C. Hodges Library
1015 Volunteer Boulevard, Knoxville, Tennessee 37996
Join the Knoxville pod of 500 Women Scientists and KFAB for a screening of the documentary, My Love Affair with the Brain: The Life and Science of Dr. Marian Diamond on Thursday, October 25 at 6:30pm.
My Love Affair with the Brain celebrates the life and accomplishments of Dr. Marian Diamond, one of the founders of modern neuroscience and the only person to study Albert Einstein's brain! Dr. Diamond entered her field when women weren't accepted in science, but nothing stopped her quest to understand how our brains work. Join us for a free screening of this uplifting documentary about a remarkable woman, and for a brief discussion at the end. Light refreshments provided!
Tennessee Theatre: The King and I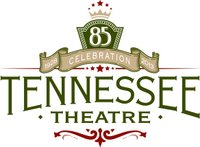 Category: Theatre
RODGERS & HAMMERSTEIN'S THE KING AND I, based on the Lincoln Center Theater production.
DECEMBER 7 - 9 • FIVE PERFORMANCES!
One of Rodgers & Hammerstein's finest works, THE KING AND I boasts a score that features such beloved classics as "Getting To Know You," "I Whistle a Happy Tune," "Hello Young Lovers," "Shall We Dance" and "Something Wonderful." Set in 1860's Bangkok, the musical tells the story of the unconventional and tempestuous relationship that develops between the King of Siam and Anna Leonowens! Join us!
Tennessee Theatre, 604 S. Gay Street, Knoxville, TN 37902. For information/tickets: 865-684-1200, www.tennesseetheatre.com, www.ticketmaster.com
UT School of Music: UT Contemporary Music Festival
October 24, 2018 — October 25, 2018
Category: Festivals & special events, Free event and Music
International composers, performers, and scholars gather for concerts, presentations, and discussions. Featured composers Jenna Lyle and Robert Honstein, whose works will be performed by the UT Contemporary Music Ensemble, will collaborate with students. Additional works will be presented by visiting composers and performers.
https://www.facebook.com/events/424110071409800/
Natalie Haslam Music Center, Sandra G. Powell Recital Hall
UT School of Music: Unless otherwise noted, concerts are FREE and open to the public. The Alumni Memorial Building located at 1408 Middle Drive on the UT campus. (The James R. Cox Auditorium is located in the Alumni Memorial Building.) The Natalie Haslam Music Center is located at 1741 Volunteer Blvd on the UT campus. *For individual or small group performances, please check the web site or call the day of the event for updates or cancellations: 865-974-5678, www.music.utk.edu/events
Staged Dramatic Reading of Little Lessons for Lina
October 24, 2018 — October 25, 2018
8 PM
Category: Free event, Literature & readings and Science & nature
Mark Littmann's play, Little Lessons for Lina, will be performed as a staged dramatic reading in the Knoxville Convention Center, Ballroom C. This performance is an official public offering, free of charge, by the American Astronomical Society Division for Planetary Sciences conference in Knoxville. For those who cannot attend on the 25th, the dress rehearsal for the dramatic reading on Wednesday, October 24 will be open to the public and free of charge. The dress rehearsal will also be at 8 p.m. in Ballroom C at the Knoxville Convention Center.
Little Lessons for Lina tells the astonishing but true story of Caroline Herschel (Lina) and her older brother William. Caroline (1750-1848) was the first woman to be a professional astronomer, yet she had only a rudimentary education and no math. She came from Germany to England to join her brother William as a singer for his musical concerts in the resort city of Bath.
William had the equivalent of a middle school education and was a musician for the first 40 years of his life. In his middle 30's, he took up the hobby of astronomy, built telescopes bigger and better than any in the world (he didn't realize it for years), and discovered the planet Uranus. Thereafter, as a professional astronomer, he discovered infrared radiation, the motion of the Sun through the star field, our position in the Milky Way, how stars form, and more. Caroline helped William make his breakthroughs and discovered eight comets and many new nebulae on her own.
Until the Herschels, astronomy was limited to the motion of the Sun, Moon, and planets. The Herschel Revolution expanded astronomy to encompass the nature and origin of stars, nebulae, galaxies, and the universe.
This play tries to recreate those moments of discovery – and the lives of two extraordinary human beings. https://aas.org/meetings/dps50/events