Calendar of Events
Sunday, October 14, 2018
TVUUC Gallery: Exhibition by Randy Arnold and Herbert Rieth
October 14, 2018 — December 13, 2018
Category: Exhibitions & visual art and Free event
Art Exhibit at Tennessee Valley Unitarian Universalist Church - Free and open to the public
Reception Friday, October 19, 6:00 to 7:30 pm. Artists' talks at 6:30 pm.
Randy Arnold: Blurring the Line
Arnold's work often derives from personal experiences and contemporary or historical contexts. He is interested in patterns constructed by belief systems and the evolution of their physical manifestations. He attempts to illuminate these various structures as they express themselves in nature and the human condition. There is a blurring of the line between these distinct paradigms, yet they are synchronistically connected through layers of ancient and present.

Born in St. Louis, Missouri, Arnold has made his way through life along the path of the Lewis and Clark trail, via Wisconsin, South Dakota, Oregon, and finally Knoxville, Tennessee. He works at the Three Rivers Market cooperative and as a teacher at Pellissippi State Community College. His passion has always been art, from the age of six, when he became interested in drawing people and maps of the world. He has a BFA from Columbia College Art School, Columbia, Missouri, and an MFA in printmaking from the University of South Dakota. He was an artist in residence at the Oregon College of Arts and Crafts.

Herbert Rieth
The paintings in this cycle are based on Rieth's takes on mythological sources and have served as a way of processing life and world events. The artwork is largely mixed media acrylic painting, but the painting component has become a larger part of the image-making process. The works touch on loss, conflict, aging and ego.

Rieth is an artist and educator based in Oak Ridge, Tennessee. He works in a variety of media and modes, from mixed media fabric work to interactive installation and sculpture, and has shown work internationally and in 25 states of the USA. He received his BA from Indiana University in 2000 and his MFA from the University of Cincinnati. He is an Associate Professor of Visual Arts at Pellissippi State Community College.
Tennessee Valley Unitarian Universalist Church, 2931 Kingston Pike, Knoxville, TN 37919. Gallery hours: M-Th 10-5, Su 10-1. Information: 865-523-4176, www.tvuuc.org
Knoxville Museum of Art: Second Sunday Docent Tours & Art Activities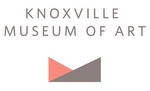 Category: Exhibitions & visual art, Free event, Kids & family and Lectures
Each Second Sunday of the month at 2pm, docents offer free guided tours of Higher Ground, Currents, and traveling exhibitions to the public with tours available in Spanish as well.
From 1-4pm there are art activities for all ages!
Knoxville Museum of Art, 1050 World's Fair Park Dr, Knoxville, TN 37916. Hours: Tuesday-Saturday, 10AM-5PM, Sunday, 1-5PM. Information: 865-525-6101, www.knoxart.org
3rd Annual Tennessee Pirate Fest
October 13, 2018 — October 21, 2018
11 AM - 6 PM
Category: Comedy, Festivals & special events, Fine Crafts, Kids & family, Music and Theatre
This outdoor regional daytime costume-play entertainment-oriented festival will come to life in Harriman at the Tennessee Medieval Faire grounds--just 30 miles west of Turkey Creek. Patrons will feel transported to the fictional Caribbean town of Port Royale in the Tortugas, circa 1700-1800's.
Rotating on several stages will be professional musical and comedy acts. Nautical, Celtic, and Caribbean music will be performed by Tom Mason and the Blue Buccaneers, The CrossJacks, steel drum by PanEZ Steelband and Vere Henry, The Minstrel Rav'n, Black Mash Hollow, and Sabrina Duvall. Portable benches will be available for seating, but patrons are welcome to bring lawn chairs for their comfort. Performing interactive comedy shows will be The Tortuga Twins (PG), Einstein Simplified (performing as Blackbeard Simplified), and Up Down Go (a circus duo). Some of the acts will be different each weekend, and schedules will be available online and at the entrance.
Although costumes are not required to enjoy the festival, patrons are encouraged to dress in costume and enter the patron Costume Contest. This will be held twice a day with contestants grouped by age (4 and under, 5-12, 13+), and winners will be determined by audience applause. Patrons will also be encouraged to share their talents on stage in the Pirate Gong Show to join a pirate crew. New entertainment this year will include Tales of the True Pyrates, by the Trenton Street Irregulars, where patrons will learn about actual pirates. Other shows will include Pirate School, Folk Tales and Fairy Tales, the Royal Variety Show, and Combat Croquet performed by the Royal Players interactive street characters. There will also be a daily parade and on Saturdays the Bucketeers will be participating.
Available for the brave of heart will be a trick or treat Trail of Doom (PG). This is a 7-10 minute walk in the woods with slightly spooky displays and interactive characters giving out candy. Other free activities include corn hole, volleyball, croquet, tetherball, stocks, and steel drum. There will be other games to play for $1 each and a treasure hunt for $2.
Merchants will help create the village by selling custom crafts such as chainmaille, leather, and jewelry. Delicious food will be available including smoked BBQ, turkey legs, ribs, grilled brats, gyros, Bourbon chicken and rice, Philly steak and chicken sandwiches, homemade ice cream, Dixie fried donuts, cobblers, fresh fruit, shaved ice, and hot and cold beverages (including beer--21+ years with valid ID). A list of vendors and their fare can be found on the festival website.
The Tennessee Pirate Fest will be open rain or shine on October 13-14, 20-21, from 11am-6pm ET. The festival is located at 550 Fiske Road, Harriman. Free field parking is provided. Ticket prices are $16 for ages 13+, $8 for ages 5 to 12; and free admission for ages 4 and under. Tickets may be purchased on festival days at the ticket house for cash or credit. Ticket prices include sales tax; however, a $2 convenience fee will be added per total transaction for credit usage. There will be no ATM onsite, so patrons are encouraged to bring cash for purchases, tips, and convenience.
Festival safety rules include no pets (service animals only), no firearms or sharp weapons (all stage weapons must be sheathed and zip tied), and no outside food or drinks. There will be no onsite public camping, but a motel discount is available with free breakfast at the Baymont Inn in Harriman (call 865-590-9097 with promo code LKDE). For more information, please visit www.TNPirateFest.com, like the Tennessee Pirate Fest on Facebook, or call 865-376-0319.
Theatre Knoxville Downtown: Wait Until Dark
October 12, 2018 — October 28, 2018
Category: Theatre
By Frederick Knott, adapted by Jeffery Hatcher. Directed by Barry Wallace
Thursday, Friday, Saturday @ 8:00 pm
Sunday @ 3:00 pm
Tickets: $15
Directed by Barry Wallace
Forty-seven years after WAIT UNTIL DARK premiered on Broadway, Jeffrey Hatcher has adapted Frederick Knott's 1966 original, giving it a new setting. In 1944 Greenwich Village, Susan Hendrix, a blind yet capable woman, is imperiled by a trio of men in her own apartment. As the climax builds, Susan discovers that her blindness just might be the key to her escape, but she and her tormentors must wait until dark to play out this classic thriller's chilling conclusion.
CONTENT ADVISORY: This production contains mature language and themes that are not suitable for children.
Cast
Susan Hendrix: Raine Palmer
Sam Hendrix: Ryan Tomlinson
Carlino: Andrew Shipman
Mike: Steve Louis
Gloria: Eleni Johnson
Roat: Craig Smith
"…a vulnerable woman discovering unexpected resources that allow her to turn the tables on her assailants is still the main draw…goosepimply climax…a gripping finish."
— The Los Angeles Times
"… reminds CGI-infected audiences that a few shadows, a shiny knife, and compelling characters can still go a long way to create suspense … WAIT UNTIL DARK earns its climax through enthralling, layered characters."
— Entertainment Weekly
Theatre Knoxville Downtown, 319 North Gay Street, Knoxville, TN 37917. Information & tickets: 865-544-1999, www.theatreknoxville.com
Zoo Knoxville: BOO! at the Zoo
October 11, 2018 — October 28, 2018
Category: Festivals & special events, Kids & family and Science & nature
Oct 11-14, Oct 18-21, Oct 25-28
5:30 p.m. – 8:30 p.m. each evening
BOO! at the Zoo presented by U.S. Cellular® is Knoxville's largest Halloween event featuring several nights of not-too-scary Halloween fun perfect for preschool and elementary-aged children. A Halloween tradition for 32 years, BOO! at the Zoo is a family event featuring trick-or-treating along the BOO! Trail, where little trick-or-treaters can fill their bag with goodies as they make their way through the zoo. Each night of BOO! at the Zoo will have a variety of entertainment.
New This Year! We are offering combo ticket good for general zoo admission AND BOO! admission for $25.95 for ages 4 and up. Please note these tickets are available only on Saturdays.
Back by Popular Demand: Zoo Knoxville Annual Passholder Only Night! Thursday, October 11th is a special night exclusively for Zoo Knoxville Annual Passholders and Circle of Friends members as a thank you for supporting our mission throughout the year. (Please note: Tickets still have to be purchased for this night. Click on the Buy Passholder Tickets Now button below.)
$9 per person Thurs, Fri and Sun; $10 per person Saturday; Children under 4 admitted free
Free parking
$8 Zoo Knoxville Annual Passholders and U.S. Cellular customers
Zoo Knoxville, 3500 Knoxville Zoo Drive, Knoxville, TN 37914. Open every day except Christmas. Information: 865-637-5331, www.zooknoxville.org
Zoo Knoxville: BOO at the ZOO Bedtime with the Beasts!
October 11, 2018 — October 28, 2018
Category: Festivals & special events, Kids & family and Science & nature
Bring your group to Boo at the Zoo and spend the night, too! Schedule a special night by getting VIP entry into Boo at the Zoo and then afterwards have an overnight educational adventure, exploring the zoo with our guides. Boo at the Zoo Bedtime programs include admission to Boo at the Zoo, educational activities and tours of the zoo, encounters with our animal ambassadors, a private keeper chat, breakfast, and admission to the zoo the next morning.
Offered by reservation only. For ages 6 and up.
Available only October 11th – 14th, 18th – 21st and 25th – 28th.
$55 per person (includes Boo at the Zoo admission and zoo admission the next morning)
For more information or to request a reservation contact us at zkcommunity@zooknoxville.org.
Zoo Knoxville, 3500 Knoxville Zoo Drive, Knoxville, TN 37914. Open every day except Christmas. Information: 865-637-5331, www.zooknoxville.org
The WordPlayers: Gulf View Drive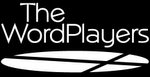 October 11, 2018 — October 26, 2018
Category: Theatre
The WordPlayers presents Gulf View Drive, a serio-comedy by Arlene Hutton, October 11- 26 at Erin Presbyterian Church.

Gulf View Drive is an engaging, glimpse of life story set in the 1950s. Just as everything begins to come together for Raleigh and May, family tensions start to bear down like the heavy heat of Gulf Coastal Florida, where they just bought their first home. Their dream house shrinks as relatives descend carrying their own baggage. Questions concerning race, segregation, and traditional values seep into their lives, challenging them and testing their love for one another. Entertaining and moving, the revelatory Gulf View Drive will have you sitting on the screened-in porch in the middle of the hilarity, irony, and tension. (Suggested for ages 13+)
Oct. 11, 12, 18, 19, 25, 26 @ 7:30 p.m., October 14 & 21 @ 2:30 p.m. at Erin Presbyterian Church, 200 Lockett Rd., Knoxville. Tickets, $10-$15, are available online at wordplayers.org and at the door. Thursdays are Pay What You Can Nights. Call 865.539.2490 for more information.
Theatre Guild of Morristown: War of the Worlds – the Panic Broadcast
October 11, 2018 — October 19, 2018
Category: Theatre
Adapted by Joe Landry
LIVE RADIO PLAY adaptation of THE WAR OF THE WORLDS. It's a great Theatre experience featuring the entire original script from Orson Welles and Howard Koch as well as additional material detailing the turmoil and hysteria the broadcast created.
Performed at The Rose Center, 442 West Second North St., Morristown, TN, 37814. Information: http://www.theatreguildinc.org/
Maryville College Theater Department: Metamorphoses
October 11, 2018 — October 14, 2018
Category: Theatre
Central Cinema Screenings
October 8, 2018 — December 31, 2019
Category: Film
Central Cinema is a community moviehouse located in the heart of North Knoxville's Happy Holler neighborhood. We open 45 minutes before the day's first showtime and close our concession stand as the final film lets out.
Every weekend we present a selection of classic films and/or first-run independents, usually including both Family Matinees & cult movie-oriented Late Shows. This standard programming is complemented during the week by special film & arts events of all sorts. (Click through to our Films page to browse current & upcoming programming.)
Central Cinema's single auditorium features 4K digital projection and 96 seats custom-decorated with movie moments selected by friends and supporters. At the end of the adjoining gallery hallway is our concessions lounge, featuring both inside seating and a deck for good times & discussion before and after film screenings. Central Cinema offers a variety of food and drink options, from movie theater staples to locally-sourced treats and a selection of canned & bottled beers.
TICKET PRICING: $10 Evening, $9 Students & Military, $8 Matinee & Seniors, $7 Kids, $15 Double Features
Central Cinema, 1205 N Central St, Knoxville, TN 37917. Information: info@centralcinemaknox.com, (865) 951-2447, https://centralcinema865.com
Tomato Head: Featured Artist Gay Bryant
October 7, 2018 — December 3, 2018
Category: Exhibitions & visual art and Free event
Gay Bryant's work is on exhibit at the downtown Knoxville Tomato Head from October 7th thru November 4th and at the West Knoxville Gallery Tomato Head from November 5th thru December 3rd.
Aristotle spent a lot of time thinking about the human drive to control circumstances that interfere with a happy, safe, and productive life. As silly as it might sound, the philosopher was describing the same basic urge that impels us to insulate our houses and to buy insurance – we like to have a buffer between us and misfortune. Of course, at some level and in some circumstances, control is impossible. Often the only seeming answer is acceptance which means letting go of control and hoping for the best. Relationships can be like that. Watercolors can be the same.
In fact, if you talk to as many artists as we do, you'll find that many of them believe that their work guides them (not the other way around) and that the best thing they can do is to just get out of the way. Artist Gay Bryant feels that way, at least some of the time: "Mostly I work in watercolor. And the key is letting go, to let the paint do its thing."
And while it may appall some ancient Greeks and more than a few control freaks among us, her ability to trust in fate or good luck or providence (or whatever you want to call it) leads Bryant to more than a few beautiful places. Her nature paintings are evocative without being dogmatic; the gentle patterns recall a presence, a sense of being there, but they're not so specific that you can't imagine being there yourself. In fact, you may feel compelled to visit Alum Creek or Icewater Spring at dawn to experience Bryant's subjects with your own eyes.
Read more about the artist and her work: http://thetomatohead.com/gay-bryant/
Tomato Head, 12 Market Square (865-637-4067) and 7240 Kingston Pike, Suite 172 (865-584-1075), in Knoxville. http://thetomatohead.com