Calendar of Events
Sunday, October 14, 2018
McClung Museum: Family Fun Day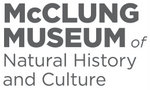 October 14, 2018
1:30-5:00pm
Category: Festivals & special events, Free event, Fundraisers, Kids & family and Science & nature
Family Fun Day: Can You Dig It?, at the McClung Museum of Natural History and Culture.
Celebrate International Archaeology Day and National Fossil Day at the museum! Archaeologists, paleontologists, and geologists from the University of Tennessee will present on displays about their projects across the world and talk with visitors about their work. Visitors can also bring artifacts, rocks, and fossils for identification. The event will also offer activities for children, including games and take-home crafts. This program is free and open to the public.
*Note this Family Fun Day occurs on a Sunday, rather than the typical monthly Saturday Date.
McClung Museum of Natural History and Culture, 1327 Circle Park Dr on the UT campus, Knoxville, TN 37996. Hours: M-Sa 9-5, Su 1-5. Information: 865-974-2144, http://mcclungmuseum.utk.edu
Knoxville Museum of Art: Second Sunday Docent Tours & Art Activities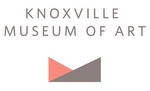 Category: Exhibitions & visual art, Free event, Kids & family and Lectures
Each Second Sunday of the month at 2pm, docents offer free guided tours of Higher Ground, Currents, and traveling exhibitions to the public with tours available in Spanish as well.
From 1-4pm there are art activities for all ages!
Knoxville Museum of Art, 1050 World's Fair Park Dr, Knoxville, TN 37916. Hours: Tuesday-Saturday, 10AM-5PM, Sunday, 1-5PM. Information: 865-525-6101, www.knoxart.org
3rd Annual Tennessee Pirate Fest
October 13, 2018 — October 21, 2018
11 AM - 6 PM
Category: Comedy, Festivals & special events, Fine Crafts, Kids & family and Theatre
Time-travel to the Age of Piracy in the Caribbean at the 3rd annual TN Pirate Fest.
This costumed family fun event will come to life for two weekends in mid-October at the Tennessee Medieval Faire site in Harriman--just 30 miles west of Turkey Creek. All are invited to escape to the fictional pirate town of Port Royale in the Tortugas, circa 1700-1800's. "Come out, dress up, and Get Yer Pirate On! ARRR!" said Barrie Paulson, VP-Manager.
Back by popular demand will be the Patron Costume Contest, where prizes will be awarded based on audience applause. Also returning will be the Pirate Gong Show, where patrons will be invited to share their talents to join a pirate crew. There will also be a Pirate School where landlubbers will learn to walk and talk like a pirate.
Continuous professional pirate entertainment will include interactive comedy shows, live music, costumed British and pirate street characters, Kombat Kroquet, beach games, photo ops, pirate displays, and original crafts. Delicious food and refreshing beverages, including beer, will be available.
The third annual Tennessee Pirate Fest will take place Saturdays and Sundays, October 13-14 and 20-21, from 11am-6pm ET--rain or shine. Ticket prices will be $16 for ages 13 and up, $8 for ages 5 to 12; and entry will be free for ages 4 and under. Field parking will be free, and tickets will be available for purchase at the gate with cash or credit. A small convenience fee will be added for the use of credit. Discounted motel rooms will be available for Pirate Fest fans at Baymont by Wyndham in Harriman by calling 865-590-9097. The festival will be held at 550 Fiske Road, Harriman, TN. For more information, please visit www.TNPirateFest.com and sign up for updates. Like and follow them on Facebook at https://www.facebook.com/Tennesseepiratefest/.
Theatre Knoxville Downtown: Wait Until Dark
October 12, 2018 — October 28, 2018
Category: Theatre
By Frederick Knott, adapted by Jeffery Hatcher. Directed by Barry Wallace
Thursday, Friday, Saturday @ 8:00 pm
Sunday @ 3:00 pm
Tickets: $15
Directed by Barry Wallace
Forty-seven years after WAIT UNTIL DARK premiered on Broadway, Jeffrey Hatcher has adapted Frederick Knott's 1966 original, giving it a new setting. In 1944 Greenwich Village, Susan Hendrix, a blind yet capable woman, is imperiled by a trio of men in her own apartment. As the climax builds, Susan discovers that her blindness just might be the key to her escape, but she and her tormentors must wait until dark to play out this classic thriller's chilling conclusion.
CONTENT ADVISORY: This production contains mature language and themes that are not suitable for children.
Cast
Susan Hendrix: Raine Palmer
Sam Hendrix: Ryan Tomlinson
Carlino: Andrew Shipman
Mike: Steve Louis
Gloria: Eleni Johnson
Roat: Craig Smith
"…a vulnerable woman discovering unexpected resources that allow her to turn the tables on her assailants is still the main draw…goosepimply climax…a gripping finish."
— The Los Angeles Times
"… reminds CGI-infected audiences that a few shadows, a shiny knife, and compelling characters can still go a long way to create suspense … WAIT UNTIL DARK earns its climax through enthralling, layered characters."
— Entertainment Weekly
Theatre Knoxville Downtown, 319 North Gay Street, Knoxville, TN 37917. Information & tickets: 865-544-1999, www.theatreknoxville.com
The WordPlayers: Gulf View Drive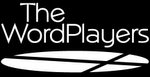 October 11, 2018 — October 26, 2018
Category: Theatre
The WordPlayers presents Gulf View Drive, a serio-comedy by Arlene Hutton, October 11- 26 at Erin Presbyterian Church.

Gulf View Drive is an engaging, glimpse of life story set in the 1950s. Just as everything begins to come together for Raleigh and May, family tensions start to bear down like the heavy heat of Gulf Coastal Florida, where they just bought their first home. Their dream house shrinks as relatives descend carrying their own baggage. Questions concerning race, segregation, and traditional values seep into their lives, challenging them and testing their love for one another. Entertaining and moving, the revelatory Gulf View Drive will have you sitting on the screened-in porch in the middle of the hilarity, irony, and tension. (Suggested for ages 13+)
Oct. 11, 12, 18, 19, 25, 26 @ 7:30 p.m., October 14 & 21 @ 2:30 p.m. at Erin Presbyterian Church, 200 Lockett Rd., Knoxville. Tickets, $10-$15, are available online at wordplayers.org and at the door. Thursdays are Pay What You Can Nights. Call 865.539.2490 for more information.
Theatre Guild of Morristown: War of the Worlds – the Panic Broadcast
October 11, 2018 — October 19, 2018
Category: Theatre
Adapted by Joe Landry
LIVE RADIO PLAY adaptation of THE WAR OF THE WORLDS. It's a great Theatre experience featuring the entire original script from Orson Welles and Howard Koch as well as additional material detailing the turmoil and hysteria the broadcast created.
Performed at The Rose Center, 442 West Second North St., Morristown, TN, 37814. Information: http://www.theatreguildinc.org/
Broadway Studios and Gallery: Artwork by Yvonne Bartholomew Thomas
October 5, 2018 — October 27, 2018
Category: Exhibitions & visual art and Free event
Broadway Studios and Gallery (BSG) presents the art exhibit entitled 'Beautiful and Delicious' for the month of October opening 5pm Friday, October 5th and ending 6pm Saturday, October 27th. Regular gallery hours are 10-6 Friday and Saturday.

'Beautiful and Delicious' displays the talent of artist Yvonne Bartholomew Thomas (Seymour). Yvonne studied commercial art at MTSU but then discovered the love of oil paint.

Her work in 'Beautiful and Delicious" is the combination of two things she loves. Beautiful flowers and delicious hamburgers.

Once called the "hamburger lady" after an exhibit at Fountain City Art Center, she decided that she liked the moniker.

Her hamburger paintings are of a very large proportion and are deceptively realistic although there is only thick paint applied which is known as impasto.

Hamburgers are not the only thing that receive such treatment. The other paintings that are of a different subject matter is that of beautiful flowers. These paintings radiate beautiful rich colors and are extremely large which envelope the viewer's field of vision.

Earlier this year Yvonne's mother passed away after a battle with cancer and Yvonne is dedicating this show to her. Donations are welcome a portion of the proceeds of the sale of her work will be given to the American Cancer Society.

BSG is located 1127 N Broadway, Knoxville and is found one block south of WATE TV studios in Greystone Mansion next to Vinyard Floor Covering.
Broadway Studios and Gallery, 1127 Broadway St, Knoxville, TN 37917. Hours: Fri-Sat, 10-6, by appointment, or when the "open" sign is illuminated. Information: 865-556-8676, www.BroadwayStudiosAndGallery.com
Appalachian Arts Craft Center: Fall Porch Sale
October 5, 2018 — October 14, 2018
Category: Festivals & special events, Fine Crafts and Free event
The Appalachian Arts Craft Center in Norris will hold its Fall Porch Sale starting on Friday, October 5, and continuing for about two weeks. The Porch Sale, held each spring features outdated stock, seconds, student crafts, and nonjuried work by members of the Craft Center. It's an excellent time to get great deals.
The Appalachian Arts Craft Center is a nonprofit center with a mission to support arts and crafts in Appalachia through education, sales, and community involvement. The center is located at 2716 Andersonville Highway 61, Clinton, TN, one mile east of I-75 north at Exit 122.
Appalachian Arts Craft Center Hours: M-Sa 10-6, Su 1-5. Information: 865-494-9854, www.appalachianarts.net
A1LabArts: You & Me : A Portrait Project
September 30, 2018 — October 19, 2018
Category: Exhibitions & visual art and Free event
Hosted by A1LabArts
23 Emory Pl, Knoxville, Tennessee 37917
Featuring A1LabArts members who have "teamed up" with one other person. They have created a portrait* of that other person and then created a self-portrait*. The other person will do the same. The end product is 2 pieces per artist paired with the partner artist.
SHOW OPENS for Open Streets Knoxville on September 30 (2-6 PM)
https://www.facebook.com/events/1948752238758518/
Then continues for October First Friday (10/5/18) thru October 19.
https://www.facebook.com/events/256230565165937/
Oak Ridge Art Center: 5th Annual Open Show 2018
September 29, 2018 — November 24, 2018
Category: Exhibitions & visual art, Fine Crafts and Free event
Opening reception Sep 29, 7-9 PM with gallery talk at 6:30 PM and awards at 7 PM
Open Show is the Art Center's annual juried mixed media exhibition focusing on exceptional work being produced in our area. Anyone may enter. There are no size, media, or geographic limitations - it is open to all artists of all media.
Oak Ridge Art Center, 201 Badger Avenue, Oak Ridge, TN 37830. Hours: Tu-F 9-5, Sa-M 1-4. Information: 865-482-1441, www.oakridgeartcenter.org
Flying Anvil Theatre: HIR
September 28, 2018 — October 28, 2018
Category: Theatre
By Taylor Mac
Somewhere in the suburbs, Isaac has returned from the wars to help take care of his ailing father, only to discover a household in revolt. The insurgent: his mom. Liberated from an oppressive marriage, with Isaac's newly out transgender sibling as her ally, she's on a crusade to dismantle the patriarchy. But in Taylor Mac's outrageously funny and stunning comedy, annihilating the past doesn't always free you from it. The playwright was recently awarded a MacArthur Genius Grant – after seeing this play, you'll know why.
Tickets can be purchased online or reserved via telephone. Flying Anvil Theatre, 1300 Rocky Hill Road, Knoxville. Information: 865-357-1309, www.flyinganviltheatre.com