Calendar of Events
Wednesday, October 24, 2018
UT School of Music: UT Contemporary Music Festival
October 24, 2018 — October 25, 2018
Category: Festivals & special events, Free event and Music
International composers, performers, and scholars gather for concerts, presentations, and discussions. Featured composers Jenna Lyle and Robert Honstein, whose works will be performed by the UT Contemporary Music Ensemble, will collaborate with students. Additional works will be presented by visiting composers and performers.
https://calendar.utk.edu/event/ut_contemporary_music_festival
Natalie Haslam Music Center, Sandra G. Powell Recital Hall
UT School of Music: Unless otherwise noted, concerts are FREE and open to the public. The Alumni Memorial Building located at 1408 Middle Drive on the UT campus. (The James R. Cox Auditorium is located in the Alumni Memorial Building.) The Natalie Haslam Music Center is located at 1741 Volunteer Blvd on the UT campus. *For individual or small group performances, please check the web site or call the day of the event for updates or cancellations: 865-974-5678, www.music.utk.edu/events
Staged Dramatic Reading of Little Lessons for Lina
October 24, 2018 — October 25, 2018
8 PM
Category: Free event, Literature & readings and Science & nature
Mark Littmann's play, Little Lessons for Lina, will be performed as a staged dramatic reading in the Knoxville Convention Center, Ballroom C. This performance is an official public offering, free of charge, by the American Astronomical Society Division for Planetary Sciences conference in Knoxville. For those who cannot attend on the 25th, the dress rehearsal for the dramatic reading on Wednesday, October 24 will be open to the public and free of charge. The dress rehearsal will also be at 8 p.m. in Ballroom C at the Knoxville Convention Center.
Little Lessons for Lina tells the astonishing but true story of Caroline Herschel (Lina) and her older brother William. Caroline (1750-1848) was the first woman to be a professional astronomer, yet she had only a rudimentary education and no math. She came from Germany to England to join her brother William as a singer for his musical concerts in the resort city of Bath.
William had the equivalent of a middle school education and was a musician for the first 40 years of his life. In his middle 30's, he took up the hobby of astronomy, built telescopes bigger and better than any in the world (he didn't realize it for years), and discovered the planet Uranus. Thereafter, as a professional astronomer, he discovered infrared radiation, the motion of the Sun through the star field, our position in the Milky Way, how stars form, and more. Caroline helped William make his breakthroughs and discovered eight comets and many new nebulae on her own.
Until the Herschels, astronomy was limited to the motion of the Sun, Moon, and planets. The Herschel Revolution expanded astronomy to encompass the nature and origin of stars, nebulae, galaxies, and the universe.
This play tries to recreate those moments of discovery – and the lives of two extraordinary human beings. https://aas.org/meetings/dps50/events
Knox County Public Library: Books Sandwiched In with Dr. Mark Littmann
Category: Free event, Lectures and Literature & readings
Knox County Public Library invites the public to join Dr. Mark Littmann for a consideration of Flash Boys: A Wall Street Revolt by Michael Lewis at 12:00 p.m. on Wednesday, October 24 at the East Tennessee History Center, 601 South Gay Street.

This presentation will differ slightly from previous Books Sandwiched In events in that interested members of the audience are invited to be part of the program. "I've taken Flash Boys: A Wall Street Revolt, Michael Lewis's book about dishonesty in stock market trading, and converted it into the form of a play or movie script," Littmann says. "Audience members will all receive copies of the presentation and those who are willing will read the dramatic script aloud in rotation." Active participation is not required, however. After the reading, Dr. Littmann will lead a discussion of Michael Lewis's book.
Flash Boys tells the story of a small group of Wall Street iconoclasts who realize that the U.S. stock market has been rigged for the benefit of insiders. They band together―some of them walking away from seven-figure salaries―to investigate, expose, and reform the insidious new ways that Wall Street generates profits.
Littmann, a professor of journalism and electronic media at the University of Tennessee, holds the Hill Chair of Excellence in Science Writing and a Board of Visitors Professorship. Littmann was awarded a master's in creative writing from Hollins College and a doctorate in English at Northwestern University. His books about various aspects of astronomy have won four national prizes. Besides having taught astronomy and literature for many years, Littmann is a former director of the Hansen Planetarium and a writer/producer of 35 planetarium programs, some of which are still performed worldwide.
Bring a sandwich or pick up something from a downtown restaurant. Drinks will be available for fifty cents. Books Sandwiched In is generously sponsored by the Friends of Knox County Public Library.
East Tennessee Historical Society, 601 S. Gay Street, Knoxville, TN 37902. Information: 865-215-8824, www.easttnhistory.org
Clayton Center for the Arts: "Man Made" Southern Circuit Tour
Category: Film
Southern Circuit screenings are funded in part by a grant from South Arts, a regional arts organization, in partnership with the National Endowment for the Arts.
MAN MADE follows the extraordinary lives of four transgender men as they prepare to compete at TransFitCon, the only all trans-bodybuilding competition in the world—held in Atlanta, GA.
Told through the intimate and authentic lens of trans filmmaker T Cooper, MAN MADE intertwines the nuances of manhood, the drive for social justice, and the competitive desire to forge our own paths and be our personal best.
The strength on display in MAN MADE transcends the physical: Rese is a young father struggling with periods of homelessness; Dominic seeks out his family of origin, confronting an alternate history for himself; Kennie admits to himself and his loved ones who he is for the first time in his life; and Mason, a loving husband who struggles with mental illness, works daily to be the man he's always wanted to be—on both the inside and out. We follow these subjects' emotional and physical journeys as they navigate lives as the men they are, despite very real risks inherent in an often hostile social and political climate. For the men of MAN MADE, it's not about winning—it's about being seen.
MAN MADE takes us into the heart of transgender male (FTM) culture, revealing unexpected truths about gender, humanity and love.
Harold and Jean Lambert Recital Hall, $5 (free for students)
Clayton Center for the Arts: 502 East Lamar Alexander Parkway, Maryville, TN 37804. Information/tickets: 865-981-8590, www.ClaytonArtsCenter.com
Knoxville Opera: Final Dress Rehearsal – Mozart's The Impresario and Puccini's Gianni Schicchi (Double Bill)
Category: Free event, Kids & family, Music and Theatre
Doors open at 5:30 PM, Rehearsal at 6:30 PM
Long before Bugs Bunny made a mockery of opera, it was none other than Mozart who wrote the definitive parody of opera directors and singers. In this contemporary adaptation, Knoxville Opera's egomaniacal Impresario engages Cristoforo Cannelloni, a "know-it-all" Italian opera fanatic, to deal with the trials and tribulations of casting his upcoming production of Gianni Schicchi. Later, you'll see how the casting works out in Puccini's comic masterpiece about Florence, Italy's most notorious reprobate. Gianni Schicchi's hilarious plot and ravishing music includes opera's most beloved soprano aria, "Oh! mio babbino caro."
Performed in English, German, and Italian with projected English translations.
Admission to this final dress rehearsal is free to students of all ages. Presentation of College Student IDs may be required. Adult chaperones who are accompanying specific students must pay $5.00 cash at the door. Concessions are closed. Seating is open, and attendees may come and go as they wish. Please be aware of the Tennessee Theatre security policies. See www.penny4arts.com for more details.
Contact: Marie Butler, 865-524-0795 x1, mbutler@knoxvilleopera.com
At the Tennessee Theatre, 604 S. Gay Street, Knoxville, TN 37902. Knoxville Opera: 865-524-0795, www.knoxvilleopera.com
Knox Heritage: Preservation Network: Lost & Found Lecture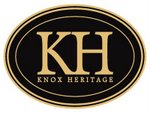 Category: Free event, Fundraisers and History & heritage
Join Knox Heritage and Laura Still of Knoxville Walking Tours and learn about Knoxville's ghostly history and lingering spirits.
Native East Tennessee poet and storyteller Laura Still loves to share the lore of her home with visitors and neighbors. Let her tell you a story about Knoxville—its past, its present, and most of all its people.
Free and open to the public. RSVP to hcook@knoxheritage.org by Oct. 22
Please make reservations on or before Sep 20. At The Press Room, 730 N Broadway, Knoxville, TN 37917. Knox Heritage, at Historic Westwood, 3425 Kingston Pike, Knoxville, TN 37919. Information: 865-523-8008, www.knoxheritage.org
Nourish Knoxville: Friends and Farmers Cocktail Party
October 24, 2018
5:30-7:30pm
Category: Culinary arts and Fundraisers
Nourish Knoxville's first ever Friends and Farmers Cocktail Party is coming up on Wednesday, October 24th, 5:30-7:30 at the Riverdale School, 7009 Thorn Grove Pike • Knoxville, TN 37914! The party will be a celebration of East Tennessee's local food community, bringing together growers and producers with Nourish Knoxville's board, staff, and Friends. We're looking forward to featuring products from several wonderful producers! Garden to Gourmet Goodness, Unrefined Chocolate, Olde Virden's, Wildcat Mountain Cheese, Buffalo Trail Orchard, and Three Graces Dairy, just to name a few.
The party is a benefit for Friends of Nourish Knoxville at the Steward Level or above. If you'd like to join us there, check out our website and donate online to become a Friend!
Nourish Knoxville: 865-805-8687, https://nourishknoxville.org/
The Hive: Coffee for a Cause
October 24, 2018
9:00-4:00pm
Category: Fundraisers
October Coffee for a Cause, Wednesday, October 24, 2018, 9:00 AM 4:00 PM.
Join us at The Hive once a month for an open work space day benefiting local non-profits! For just $5 at the door, enjoy coffee courtesy of Remedy Coffee and the use of The Hive for your office for the day, coffee meet-up, or some networking! All proceeds from this month will benefit Young-Williams Animal Center in honor of National Adopt A Shelter Dog Month.
The Hive, 854 N Central St., Knoxville, Tennessee 37917. Information: (865) 282-2018, www.thehiveknox.com
The Art of Planetary Science Exhibition
October 21, 2018 — October 25, 2018
Category: Exhibitions & visual art, Free event and Science & nature
Featuring space and science-themed artwork at The Art of Planetary Science, a special exhibition at the American Astronomical Society's 2018 Division for Planetary Sciences Meeting, from October 21-25 in Knoxville, TN. This scientific conference will be attended by hundreds of planetary scientists and astronomers from all over the world! The exhibition will serve as a space to reflect on the beauty and elegance of our universe, and our role in discovery and exploration. It will also serve as a bridge to the surrounding art community, providing a window into local culture and perspectives.
The Art of Planetary Science is an annual art exhibition hosted by the University of Arizona's Lunar and Planetary Laboratory, with smaller satellite shows held at conferences and other events across the US. Information and photos from past shows can be found at the website below.
Information: www.lpl.arizona.edu/art (click TAPS@DPS). Inquiries can be directed art@lpl.arizona.edu.
At the Knoxville Convention Center, 701 Henley St, Knoxville, TN 37902. Information: 865-522-5669, www.kccsmg.com
Arrowmont School of Arts and Crafts: Figurative Association
October 20, 2018 — January 12, 2019
Category: Exhibitions & visual art, Fine Crafts and Free event
Arrowmont School of Arts and Crafts will host the third Figurative Association Symposium from November 7-10, 2018. In 2010, Arrowmont presented the first symposium, which focused on and featured the figure in ceramics. In 2014, we expanded that focus to include sculpture in all media. Now, in 2018, we are welcoming all disciplines to the symposium – including 2-D, 3-D and expanded media.
https://www.arrowmont.org/visit/events/figurative-association-symposium/
In the Sandra J. Blain Gallery
Arrowmont School of Arts and Crafts, 556 Parkway, Gatlinburg, TN 37738. Information: 865-436-5860, www.arrowmont.org
Ewing Gallery: Oyler Wu Collaborative
October 17, 2018 — October 31, 2018
Category: Exhibitions & visual art, Fine Crafts and Free event
The Ewing Gallery is excited to collaborate with the UT College of Architecture and Design to bring an exhibition of work by the Oyler Wu Collaborative to Knoxville. This exhibition features original drawings, documentation of large-scale projects, digital drawings, models, and 3D printed jewelry from Jenny Wu's line, Lace.
Oyler Wu Collaborative is an experimental architecture and design firm located in Los Angeles, California. The office approaches architecture and design with a critical and rigorous intent that challenges the typical vision of the built environment. Recent works encompass a variety of scales, from products and installations to residential and institutional buildings. Oyler Wu was selected by the city of L.A. to be a part of the design team for the Los Angeles River Bikeway/Greenway project.
Dwayne Oyler and Jenny Wu established their practice in 2004. Since then, Oyler Wu Collaborative has been published globally and is recognized for its excellence in architectural design, research, and fabrication. Projects recently completed include: the 3D printing showroom and office space for 3DS Culinary in Hollywood, CA; the Stormcloud pavilion for SCI-Arc 40th anniversary event; the Cube, the winning pavilion entry for the Beijing Biennale; Taipei Sales Center, a 5 story commercial building; as well as a 16 story residential tower in Taipei, Taiwan.
Gallery hours:
M, T, W, F: 10am - 5pm
TR: 10am - 7:30PM
SUN: 1-4PM
Ewing Gallery, 1715 Volunteer Blvd on the UT campus, Knoxville, TN 37996. Information: 865-974-3200, www.ewing-gallery.utk.edu
Ijams Nature Center: Ijams' Gallery Presents Amy Broady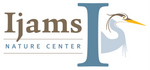 October 15, 2018 — October 27, 2018
Category: Exhibitions & visual art and Free event
Come by Ijams this October to dive into Amy Broady's gorgeous pen and ink works! Broady's whimsical patterns use positive and negative space to create a mesmerizing landscape of abstract design, allowing the viewer to have an almost meditative experience. You don't want to miss these intricate, delicate pieces!
More events at http://ijams.org/events/. Ijams Nature Center, 2915 Island Home Ave, Knoxville, TN 37920. Hours: Grounds and trails open during daylight hours. Call for Visitor Center hours. Information: 865-577-4717, www.ijams.org