Calendar of Events
Friday, October 26, 2018
Arrowmont School of Arts and Crafts: Juried Student Show (Figurative Association)
October 26, 2018 — December 8, 2018
Category: Exhibitions & visual art, Fine Crafts and Free event
Reception date TBA
In the Geoffrey A. Wolpert Gallery
Arrowmont School of Arts and Crafts, 556 Parkway, Gatlinburg, TN 37738. Information: 865-436-5860, www.arrowmont.org
Knoxville Children's Theatre: Shakespeare's "Macbeth"
October 26, 2018 — November 11, 2018
Category: Kids & family and Theatre
The Bard's shortest and spookiest play comes to life on KCT's stage. A chance for teens to see Shakespeare interpreted by their peers...
A brave soldier named Macbeth receives a prophecy that he will one day be King of Scotland. Consumed by ambition and spurred to action by his wife, Macbeth carries out a murderous plot, allowing him to seize the throne. But the couple are wracked with guilt and paranoia, which lead to darker and darker crimes, ushering the couple into the realm of madness. Widely read in area high schools, Shakespeare's shortest tragedy is a cautionary tale about the damaging psychological effects of unchecked ambition.
The live stage play will be performed October 26 through November 11:
Fri., October 26 at 7 PM, Sat., October 27 at 1 PM ONLY, Sun., October 28 at 3 PM
Thurs., November 1 at 7 PM, Fri., November 2 at 7 PM, Sat., November 3 at 1 PM & 5 PM, Sun., November 4 at 3 PM & 7 PM
Thurs., November 8 at 7 PM, Fri., November 9 at 7 PM, Sat., November 10 at 1 PM & 5 PM, Sun., November 11 at 3 PM & 7 PM
The play is performed by 19 talented young actors, from ages 12 to 17. Dale Gross, a student at Sweetwater High, will portray the doomed Macbeth, and Lauren Rymer, a student at Bearden High, plays Lady Macbeth.

KCT Academy Director Dennis E. Perkins will direct the production. Local fight choreographer Carolyn Corley is the combat director. TICKETS are $12 per Adult, $10 per child. Reservations are strongly recommended. Group rates are available for groups of 12 or more. To obtain a group rate, reservations must be placed by telephone. Knoxville Children's Theatre, 109 E. Churchwell Avenue, Knoxville, TN 37917. Information: 865-208-3677, www.knoxvillechildrenstheatre.com
Knoxville Opera: Mozart's The Impresario and Puccini's Gianni Schicchi (Double Bill)
October 26, 2018 — October 28, 2018
Category: Kids & family, Music and Theatre
Long before Bugs Bunny made a mockery of opera, it was none other than Mozart who wrote the definitive parody of opera directors and singers. In this contemporary adaptation, Knoxville Opera's egomaniacal Impresario engages Cristoforo Cannelloni, a "know-it-all" Italian opera fanatic, to deal with the trials and tribulations of casting his upcoming production of Gianni Schicchi. Later, you'll see how the casting works out in Puccini's comic masterpiece about Florence, Italy's most notorious reprobate. Gianni Schicchi's hilarious plot and ravishing music includes opera's most beloved soprano aria, "Oh! mio babbino caro." Performed in English, German, and Italian with projected English translations.
Performances are Friday, October 26 at 7:30 PM and Sunday, October 28 at 2:30 PM. Doors open one hour prior to performance. Opera previews hosted by Maestro Salesky begin 45 minutes prior to performances. Patrons enjoy insight into the opera's music, story, history, and cast.
A limited amount of free Penny4Arts tickets are available either in advance by calling the Knoxville Opera Box Office or by visiting the Tennessee Theatre Box Office one hour prior to performances. Up to two free student admissions are available per adult paying for a full-price ticket. Please allow extra time for parking downtown and security lines. Please be aware of the Tennessee Theatre security policies. See www.penny4arts.com for more details.
At the Tennessee Theatre, 604 S. Gay Street, Knoxville, TN 37902. Knoxville Opera: 865-524-0795, www.knoxvilleopera.com
Mabry-Hazen House: A Victorian Séance Experience
October 26, 2018 — October 28, 2018
Category: Festivals & special events and History & heritage
From 6pm-10pm on October 26-28, 2018, Mabry Hazen House will host "A Victorian Séance Experience" inside the parlors of the 1858 historic house. Relying on primary sources from the nineteenth century, Mabry-Hazen House will reenact a Victorian séance and give "investigators" an immersive experience filled with "mysterious and startling wonders." Along with the historic buildings, grounds, and family history, Mabry-Hazen House also preserves a darker history of Americans' experiences with death, funerals, spiritualism, and the occult and this year the museum will exhibit those macabre, yet fascinating cultural moments during their Victorian Séance Experience.
Under the guidance of a Victorian medium, the séances will follow the rituals of nineteenth century Spiritualism and investigators will participate in historic "demonstrations" of mediumship. Whether true manifestations of spirits or clever parlor tricks, sitters at the séances will participate in this eerie, yet ubiquitous aspect of 19th century American life.
Séances will occur every 20 minutes starting at 6:00 pm and ending at 10:00pm. Guests must select a specific date and time to reserve a seat at the table. They should arrive 15 minutes before their table reservation. Each session is limited to 8 guests, tickets must be purchased in advance, and all sitters must be 16 or older. Tickets are $20 per person. Tickets may be through purchased through Facebook, Eventbrite, or www.mabryhazen.com/seance
In addition to the séances, psychics, astrologers, and tarot card readers will be perform their craft for interested parties. Once a séance concludes, guests may purchase $5 vouchers to exchange to have their fortunes told. "We want people to have sense of the past and present by offering guests an opportunity to interact with present-day mediums," says Patrick Hollis, Executive Director at Mabry-Hazen House.
Mabry-Hazen House, 1711 Dandridge Avenue, Knoxville, TN, 37915. Information: 865-522-8661, www.mabryhazen.com
Knoxville Civil War Roundtable: Fort Dickerson Living History Weekend
October 26, 2018 — October 28, 2018
Category: Festivals & special events and History & heritage
Knoxville Civil War Roundtable will sponsor a living history weekend at Fort Dickerson Park October 26-28.
Activities include Civil War infantry drilling with rifle firing demos, battle reenactments, medical and surgical exhibits, cannon firings, living history campsites, ladies fashions, lectures, and a salute to all veterans.
Fort Dickerson Park located just off Chapman Highway in South Knoxville at 3000 Ft. Dickerson Road.
Contact Info: zachsam@yahoo.com Stan Sech 865-556-8066, Director -KCWRT or www.kcwrt.org.
University of TN: Arab Fest
October 26, 2018 — October 27, 2018
Fri. 12:00-9:00PM, Sat. 12:00-6:00PM
Category: Festivals & special events, Free event, History & heritage and Kids & family
October 26 and October 27, 2018, Friday 12:00-9:00PM and Saturday 12:00-6:00PM at the University of Tennessee Pedestrian Walkway.
Enjoy the flavors, sights, and sounds of the traditional Arab world at Arab Fest 2018, featuring live performances and traditional Arabic cuisine. Find treasures at the pop-up souk; explore arts and crafts; and discover fun family activities during our two-day event. Come experience the Middle East, here in east Tennessee!
Free!
Presented by the Arab American Club of Knoxville and the Tennessee Initiative for Middle East Studies.
http://religion.utk.edu/arabia/
Great Smoky Mountains Heritage Center: Storytelling Festival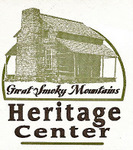 October 26, 2018 — October 27, 2018
Category: Festivals & special events, History & heritage, Kids & family and Literature & readings
TALL TALES OF TENNESSEE: A STORYTELLING FESTIVAL
We invite you to join us on Friday, October 26th for evening of Storytelling. Featuring 3 Storytellers beginning at 6PM. Tickets are $10 (free for GSMHC members) and will be available for purchase the evening of the event. Please bring your folding chair and spend the evening with some of our area's most beloved storytellers.
Roxanna Jones- grew up in the mountains. The stories are real, the people are friends and family who helped form her into the adult she now is. She says that she sees through the eyes of love and respect for those whose lives she now tells. With her words, she strives to bring them to life once more so others can know them too. As with all storytellers, Jones says there is "sometimes exaggeration, but the kernel of what was and what now lives only in memory is true."
Doug Elliott's stories derive from his unique lifestyle as well as his deep interest in plants, animals and people. Since humanity's beginnings our connections with the natural world have defined us and made us who we are. Elliott's stories explore and celebrate the rich diversity of that special human connection to nature. His programs are textured by his use of traditional lore, regional dialects and accents, and enhanced by his soulful harmonica playing.
Charles Maynard is a United Methodist minister, storyteller and author. A graduate of Emory & Henry College in VA and the Candler School of Theology an Emory University, he has served in the United Methodist Church for over 30 years. Charles tell traditional Appalachian Mountain tales, stories of American history and personal narratives of growing up in the mountains. He tells stories in schools, churches and at festivals.
On Saturday, Oct 27th, 11am -4pm
Bring the whole family out for a day of Storytelling workshops, Arts and Crafts, and Music! Join the Pair family from the Mountain Shadow String Band (12-1) for storytelling through music, learn from Charles Maynard in a storytelling workshop (1-2), and work on a crafts project with the Puppetry group, Cattywampus, and enjoy their one of a kind puppet show. Finish the day with Trick or Treating through the Historic Village at the Heritage Center and a chance to get your picture taken with one of their larger than life puppets! Children and Adults are encouraged to come dressed as their favorite characters!
Great Smoky Mountains Heritage Center, 3/4 mile east of traffic light at the Highway 321 and 73 intersection towards the Great Smoky Mountains National Park, Townsend, TN. Hours: M-Sa 10-5. Information: 865-448-0044, www.gsmheritagecenter.org
Museum of Appalachia: Haunts and History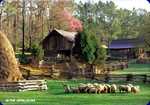 October 26, 2018 — October 27, 2018
Category: Festivals & special events, History & heritage, Kids & family, Literature & readings, Music and Science & nature
A new engaging, family-friendly event featuring a trick-or-treat trail, filled with homemade and vintage candies and treats, as well as local storytellers sharing true and inspired stories about our Appalachian ancestors. Guests can also enjoy hay rides, live music, blacksmithing, pumpkin carving demonstrations, and festive snacks.

For an additional charge, attendees can pick pumpkins from the patch or choose a pumpkin to paint and take home.
Museum of Appalachia, 2819 Andersonville Hwy., Clinton, TN 37716 (16 miles north of Knoxville at I-75, exit 122, then one mile east). Open every day except Thanksgiving and Christmas. Information/tickets: 865-494-7680, www.museumofappalachia.org
Thompson Boling Arena: Chris Stapleton
Category: Music
The Mill and Mine: Ben Rector and the Band Camino
Category: Music
Friday, October 26 at The Mill and MIne.
Singer, songwriter and multi-instrumentalist Ben Rector returns along with the Band Camino to Knoxville this fall for two nights of his Magic Tour!
The Mill & Mine, 227 W. Depot Avenue, Knoxville, TN 37917. Tickets/information: http://themillandmine.com
Knoxville Museum of Art: Alive After Five
October 26, 2018
6-8:30 PM
Category: Music
Boy's Night Out
Alive After Five is a unique live music series that takes place in the smoke-free, casually elegant setting of the Ann and Steve Bailey Hall in the Knoxville Museum of Art. There is a live band on stage, seating at tables, two cash bars, food from area restaurants, free freshly popped popcorn, and free parking. Audience members can enjoy listening to music, dancing, and browsing the museum's art galleries. Admission is $15 for general and $10 for museum members and college students with ID. Ages 17 and under are admitted free.
Knoxville Museum of Art, 1050 World's Fair Park Dr, Knoxville, TN 37916. Hours: Tuesday-Saturday, 10AM-5PM, Sunday, 1-5PM. Information: 865-525-6101, www.knoxart.org