Calendar of Events
Friday, October 26, 2018
Knoxville Museum of Art: Alive After Five
October 26, 2018
6-8:30 PM
Category: Music
Boy's Night Out
Alive After Five is a unique live music series that takes place in the smoke-free, casually elegant setting of the Ann and Steve Bailey Hall in the Knoxville Museum of Art. There is a live band on stage, seating at tables, two cash bars, food from area restaurants, free freshly popped popcorn, and free parking. Audience members can enjoy listening to music, dancing, and browsing the museum's art galleries. Admission is $15 for general and $10 for museum members and college students with ID. Ages 17 and under are admitted free.
Knoxville Museum of Art, 1050 World's Fair Park Dr, Knoxville, TN 37916. Hours: Tuesday-Saturday, 10AM-5PM, Sunday, 1-5PM. Information: 865-525-6101, www.knoxart.org
Jubilee Community Arts: Frank Lee & Allie Burbrink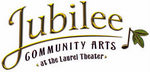 Category: Music
Old-Time Duo
Frank Lee and Allie Burbrink, of Bryson City, are a harmony-powered old time duo. Their April 2018 release, Roll On, Clouds, showcases their favorite songs from over two years of performing together. These pieces range from blues tradition to bluegrass classics, yet remain rooted in the old time aesthetic. Frank's nylon string fretless banjo is the dominant instrument, with guitar, slide guitar, and Allie's banjo and harmonica adding to the musical texture. Recording engineer Bruce Lang supplies upright bass on several tracks. Frank and Allie, core duo of long-standing string band The Freight Hoppers, have traveled extensively as touring musicians. Frank, a founding member of The Freight Hoppers, has impressed audiences all over the United States, Canada, and northern Europe with his signature clawhammer sound. Allie is a founding member of The Whipstitch Sallies, a band from Indiana that toured in the Midwest, North Carolina, Colorado, and Hawaii.
Jubilee Community Arts at the Laurel Theater, 1538 Laurel Ave, Knoxville, TN 37916. Tickets (discounts apply to advance purchase, JCA members, students & seniors) available through http://www.brownpapertickets.com/producer/1118485, 1-800-838-3006 ext 1, and at the door. For information: 865-522-5851, www.jubileearts.org
Town of Farragut: Freaky Friday Fright Nite
October 26, 2018
5:00-7:00pm
Category: Festivals & special events, Free event, Fundraisers and Kids & family
Freaky Friday Fright Nite
5-7 p.m. Friday, Oct. 26, at Mayor Bob Leonard Park, 301 Watt Road.
Children ages 12 and under and in costume are invited to "trick or treat" on the walk trail while local businesses, community groups and Town of Farragut volunteers hand out treats and provide games and cookie decorating. This is a free event, but participants are asked to bring items to benefit the local Ronald McDonald House. See visitfarragut.org/events for details.
The Central Collective: Good Sport Night
Category: Festivals & special events
Save the date, Thursday, October 26, for Good Sport Night.
If you've never been to Good Sport Night, our monthly mystery event, here's the gist: You purchase a ticket to a mystery event. Show up to The Central Collective and be ready for anything. We took a month off in September, but will be back October 26th for another awesome evening. This event always sells out, so make sure to grab a spot!
The Central Collective, 923 N. Central Street, Knoxville, TN 37917. Information: 865-236-1590, info@thecentralcollective.com, www.thecentralcollective.com
The Muse Knoxville: 4th Friday Free Family Night
Category: Free event, Kids & family and Science & nature
October 26th 5-8pm
FREE Admission
This Free Family Night is sponsored by the Muse for All Scholarship Fund, a program created to make sure that children, regardless of the barriers they face, have access to The Muse. Join us from 5:00-8:00pm for open play on the exhibit floor and multiple showings in the planetarium! We hope to see you there for a night of free family fun!
The Muse Knoxville, 516 N. Beaman Street, Knoxville, TN 37914. Information: 865-594-1494, http://themuseknoxville.org/calendar
Ijams Nature Center: Taste of Nature: Cider and Spiders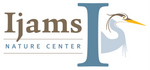 Category: Festivals & special events and Science & nature
(Ages 21+) Celebrate fall with some hard cider and natural history at this month's Taste of Nature: Cider and Spiders Friday, Oct. 26, from 7-8:30 p.m.! Kick back with naturalist Jeremy Clothier for a discussion on the different families of spiders, their webs and lifecycles before heading out to collect and observe a few in the wild. It's the perfect way to relax, have fun and learn something new with tasty brews! https://www.eventbrite.com/e/taste-of-nature-cider-and-spiders-tickets-50005007323
More events at http://ijams.org/events/. Ijams Nature Center, 2915 Island Home Ave, Knoxville, TN 37920. Hours: Grounds and trails open during daylight hours. Call for Visitor Center hours. Information: 865-577-4717, www.ijams.org
Smoky Mountain Storytellers Association: Storytelling Event
October 26, 2018
6-7:30 PM
Category: Free event and Literature & readings
STORYTELLING! Live Performers!
Come join the fun with tales old and new. Laugh or be Horrified!
Storytelling Oct 26, 6-7:30, Vienna Coffee House, 112 College Ave, Maryville, TN. Free Parking! Coffee and Desserts available. Donations Appreciated.
Storytellers Kathleen Mavournin, Fred Goddard, Janice Brooks-Headrick.
Smoky Mountain Storytellers Association: 865-429-1783, https://www.facebook.com/SmokyMountainStorytellersAssoc/, www.smokymountaintellers.org
Cirque Italia
October 25, 2018 — October 28, 2018
Category: Festivals & special events and Kids & family
Did you know Cirque Italia has TWO traveling shows?! For the first time ever, The NEW GOLD UNIT IS COMING TO MARYVILLE, TN with the state of the art water show you DON'T WANT TO MISS!!!
This new performance will feature an ultra-modern water curtain that controls every droplet of water meticulously. Audience members can expect to see words and beautiful patterns as the water falls to the 'lagoon' below. Cirque Italia is ready to provide a breathtaking experience. This new stage by itself is enough to amaze the most demanding audience, and synchronized with the most creative display of superhuman talent - the result is simply out of this world!
This production will feature acts all the way from Russia to Mexico. Cirque Italia believes in multi-culturalism as one of our strongest assets.
Packed full of incredible acts, there is no room for boredom. The variety presented is exceptional. For those who enjoy whimsy, we have an Avatar. There is almost no bodily limit for our contortionist, Ricardo, as he bends in ways you never would have imagined. Our incredible wheel of death performance features a front summersault flip, something you will be hard-pressed to see anywhere else. If that doesn't get your head spinning, perhaps our 5 roller skaters and their incredible tricks and turns will. And although Cirque Italia does not use animals in our performances, this year we will be featuring amazing lifelike elephant puppets. They are so well made, you might just think they are real. Whether it's a futuristic laser act or mesmerizing aerial performances, the show has something for all tastes and expectations. One thing Cirque Italia sets out to accomplish is to create a type of world-class entertainment suitable for all age groups.
This new second unit also follows the same strict animal-free policy that makes the Water Circus stand out from other circus entertainment shows. Don't miss the opportunity to be amazed and transported to a fantastic realm where your deepest dreams can -and will- come true.
For more information visit www.cirqueitalia.com and make sure to check all our social media accounts. Tickets can be purchased now starting at $10.00-$50.00 depending on availability. Cirque Italia offers one free child admission with every full priced paying adult ticket in levels 2 or 3. This offer cannot be combined with any other offers, discounts or deals. Please call 941-704-8572 to find out the promo code for this location.
197 Foothills Mall, Maryville TN 37801. Near: JCPenney In the mall parking lot under the stunning White & Blue Big Top Tent

· Oct 25 – Thursday: 7:30pm
· Oct 26 – Friday: 7:30pm
· Oct 27 – Saturday: 1:30pm, 4:30pm,& 7:30pm
· Oct 28 – Sunday: 1:30pm & 4:30pm

The box office opens on-site on Tuesday, the week of the show. Non-show days: 10am – 6pm, On show days: 10am – 9pm. You can purchase tickets through our website (cirqueitalia.com/tickets) or by phone: (941) 704-8572. Non vediamo l'ora di vedervi allo spettacolo! Let Your Imagination Wander...and come DIVE into the Magical world of CIRQUE ITALIA.
Arrowmont School of Arts and Crafts: Figurative Association
October 20, 2018 — January 12, 2019
Category: Exhibitions & visual art, Fine Crafts and Free event
Arrowmont School of Arts and Crafts will host the third Figurative Association Symposium from November 7-10, 2018. In 2010, Arrowmont presented the first symposium, which focused on and featured the figure in ceramics. In 2014, we expanded that focus to include sculpture in all media. Now, in 2018, we are welcoming all disciplines to the symposium – including 2-D, 3-D and expanded media.
https://www.arrowmont.org/visit/events/figurative-association-symposium/
In the Sandra J. Blain Gallery
Arrowmont School of Arts and Crafts, 556 Parkway, Gatlinburg, TN 37738. Information: 865-436-5860, www.arrowmont.org
James White's Fort: HearthScares Tours 2018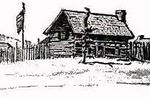 October 18, 2018 — October 30, 2018
7-9 PM
Category: Festivals & special events and History & heritage
October 18, 19, 22, 23, 29, 30 -- 7-9 PM
TICKETS AVAILABLE at https://www.jameswhitesfort.org/jwf-halloween-bash/
Come and join the spirits for a tour of Downtown Knoxville's scariest landmarks. The tours, which last approximately two hours each, will visit the sites of some of Knoxville's best kept secrets. The tour will be about one and a half miles in length. All tours begin and end at James White's Fort located at the intersection of Hill Avenue and Hall of Fame Drive. Ample free parking is available for tour participants at the Fort.
RESERVE YOUR PLACE NOW BEFORE THE GHOSTS AND GOBLINS DO!
James White's Fort, 205 E. Hill Ave, Knoxville, TN 37915. Information: 865-525-6514, www.jameswhitefort.org
Ewing Gallery: Oyler Wu Collaborative
October 17, 2018 — October 31, 2018
Category: Exhibitions & visual art, Fine Crafts and Free event
The Ewing Gallery is excited to collaborate with the UT College of Architecture and Design to bring an exhibition of work by the Oyler Wu Collaborative to Knoxville. This exhibition features original drawings, documentation of large-scale projects, digital drawings, models, and 3D printed jewelry from Jenny Wu's line, Lace.
Oyler Wu Collaborative is an experimental architecture and design firm located in Los Angeles, California. The office approaches architecture and design with a critical and rigorous intent that challenges the typical vision of the built environment. Recent works encompass a variety of scales, from products and installations to residential and institutional buildings. Oyler Wu was selected by the city of L.A. to be a part of the design team for the Los Angeles River Bikeway/Greenway project.
Dwayne Oyler and Jenny Wu established their practice in 2004. Since then, Oyler Wu Collaborative has been published globally and is recognized for its excellence in architectural design, research, and fabrication. Projects recently completed include: the 3D printing showroom and office space for 3DS Culinary in Hollywood, CA; the Stormcloud pavilion for SCI-Arc 40th anniversary event; the Cube, the winning pavilion entry for the Beijing Biennale; Taipei Sales Center, a 5 story commercial building; as well as a 16 story residential tower in Taipei, Taiwan.
Gallery hours:
M, T, W, F: 10am - 5pm
TR: 10am - 7:30PM
SUN: 1-4PM
Ewing Gallery, 1715 Volunteer Blvd on the UT campus, Knoxville, TN 37996. Information: 865-974-3200, www.ewing-gallery.utk.edu
Ijams Nature Center: Ijams' Gallery Presents Amy Broady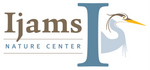 October 15, 2018 — October 27, 2018
Category: Exhibitions & visual art and Free event
Come by Ijams this October to dive into Amy Broady's gorgeous pen and ink works! Broady's whimsical patterns use positive and negative space to create a mesmerizing landscape of abstract design, allowing the viewer to have an almost meditative experience. You don't want to miss these intricate, delicate pieces!
More events at http://ijams.org/events/. Ijams Nature Center, 2915 Island Home Ave, Knoxville, TN 37920. Hours: Grounds and trails open during daylight hours. Call for Visitor Center hours. Information: 865-577-4717, www.ijams.org