Calendar of Events
Monday, October 15, 2018
Ijams Nature Center: Ijams' Gallery Presents Amy Broady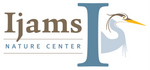 October 15, 2018 — October 27, 2018
Category: Exhibitions, visual art and Free event
Come by Ijams this October to dive into Amy Broady's gorgeous pen and ink works! Broady's whimsical patterns use positive and negative space to create a mesmerizing landscape of abstract design, allowing the viewer to have an almost meditative experience. You don't want to miss these intricate, delicate pieces!
More events at http://ijams.org/events/. Ijams Nature Center, 2915 Island Home Ave, Knoxville, TN 37920. Hours: Grounds and trails open during daylight hours. Call for Visitor Center hours. Information: 865-577-4717, www.ijams.org
Tennessee Theatre: An Evening with Lyle Lovett & Robert Earl Keen
Category: Music
Grammy-winning songwriter Lyle Lovett teams up with Robert Earl Keen for an intimate acoustic evening at the Tennessee Theatre.
Tennessee Theatre, 604 S. Gay Street, Knoxville, TN 37902. For information/tickets: 865-684-1200, www.tennesseetheatre.com, www.ticketmaster.com
UT School of Music: Honkytonk Philharmonic
Category: Free event and Music
Honkytonk Philharmonic
Guest artist recital; Jacquelyn Adams, horn professor from Southern Mississippi University will perform in her new ensemble, The Honkytonk Philharmonic. Music selections range from Mozart horn concert with guitar and mandolin, to Radiohead, to original compositions.
Performers reserve the right to change their program without notice. Not all programs are determined prior to the performance. To view programs that have been set, click here.
All events are subject to change. For updates or cancellations, check the School of Music concert line at 865-974-5678 the day of the event.
Natalie Haslam Music Center
6pm
UT School of Music: Unless otherwise noted, concerts are FREE and open to the public. The Alumni Memorial Building located at 1408 Middle Drive on the UT campus. (The James R. Cox Auditorium is located in the Alumni Memorial Building.) The Natalie Haslam Music Center is located at 1741 Volunteer Blvd on the UT campus. *For individual or small group performances, please check the web site or call the day of the event for updates or cancellations: 865-974-5678, www.music.utk.edu/events
Goodwill Industries-Knoxville: 10th Annual Goodwill Golf Classic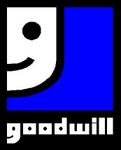 Category: Festivals, special events and Fundraisers
You're invited to Goodwill Industries-Knoxville's 10th Annual Goodwill Golf Classic. Join us for a day on the green and support job training in your community!
Holston Hills Country Club, 5200 Holston Hills Road, Knoxville, TN
Tournament Schedule
10:15am - Golfer Registration
11am - Lunch
12:30pm - Shotgun Start
Following - Hors d'oeuvres and Award Presentation
Rain Date November 5th, 2018
Registration includes 18 holes of golf, cart rental, lunch, refreshments throughout the event, and the opportunity to win great prizes! Trophies and prizes will be awarded for first place teams once the natural break in the flight's scores has been determined. All proceeds from this event will support Goodwill's mission to provide vocational services and employment opportunities to individuals with barriers to employment. Want to avoid the online registration fee? Call the Goodwill Marketing Team at 865.588.8567 to register over the phone. http://www.gwiktn.org/golf
Central United Methodist Church Recital
October 15, 2018
12:05 PM
Category: Free event and Music
With Danny Brian, pianist
Free to attend! Hope you can join us and stay for a $6 lunch. Due to construction enter parking lot from Morgan Street, east side of church. At Central United Methodist Church, 201 East Third Avenue. Info: oakleytn@aol.com
UT Arboretum Society: Wild Turtle Expert to Speak at Annual Membership Dinner
Category: Fundraisers, Lecture, discussion, panel and Science, nature
Renowned turtle expert, George L. Heinrich, will speak at the UT Arboretum Society's Annual Membership Dinner and Silent Auction Monday, October 15, 5:30 at Calhoun's Event Center, 100 Melton Lake Peninsula, Oak Ridge. The public is welcome to attend and the cost is $30 for members and $35 for non-members of the UT Arboretum Society.
Reservations are required. To reserve a place or for more information on the annual dinner and silent auction, call Pat Row at 865-482-9096, patrow@comcast.net. Credit cards, cash, or checks will be accepted at the door. Come enjoy an evening of great food, an interesting presentation, and silent auction. Deadline for reservations is October 11.
The program is entitled, "The Big Turtle Year: Celebrating Wild Turtles Across the United States." Turtles play significant ecological roles and are visible elements in many habitats. A long list of diverse threats to species globally has contributed to ~59% of all turtles being threatened with extinction. Working in negative synergy, these threats present broad and immediate conservation challenges for one of the most endangered wildlife taxa in the world. Despite the urgency of the situation, opportunities for conservation are abundant and the charismatic attraction of turtles makes them an excellent group for education and outreach efforts to enhance ecological, conservation, and environmental awareness. The United States is the most turtle-rich country (62 species and 89 terminal taxa), with many taxa of conservation concern. While species from areas such as Asia, South America, and Madagascar often receive the majority of conservation attention, the plight of species within the U.S. quietly goes unnoticed. The goal of The Big Turtle Year initiative is to increase awareness regarding the status of these often overlooked species and to emphasize their rich diversity, natural history, and conservation. Throughout 2017, Florida Turtle Conservation Trust researchers visited numerous sites accompanied by other biologists and conservationists in an effort to see as many species as possible during a single year, while examining threats and conservation actions needed.
To learn more about this program or the UT Arboretum Society, go to www.utarboretumsociety.org. For more information on the program, call 865-483-7277.
Knoxville Symphony League Elegant Dining: Girls' Night Out
Category: Culinary arts, food and Fundraisers
Part of the Elegant Dining Series and open to everyone.
Enjoy some "me" time before the start of the busy holiday season. Indulge yourself and be pampered at Salon Visage, Knoxville's premiere salon and spa. Choose one service from this menu of services: extended wear manicure, spa pedicure, upper body massage or facial. Enjoy a signature "pretty girl" cocktail, informal modeling, and a chance for lots of girl talk!
$50/person (max 25 guests)
Menu: fresh vegetables with dill ranch dip, puff pastries stuffed with homemade chicken salad, ham roll-ups, deviled eggs, fruit kabobs, assorted sweets, pretty girl cocktail
SALON VISAGE, 1645 DOWNTOWN WEST BLVD., Knoxville
https://www.knoxvillesymphony.com/event/379/girls-night-out-elegant-dining/
TVUUC Gallery: Exhibition by Randy Arnold and Herbert Rieth
October 14, 2018 — December 13, 2018
Category: Exhibitions, visual art and Free event
Art Exhibit at Tennessee Valley Unitarian Universalist Church - Free and open to the public
Reception Friday, October 19, 6:00 to 7:30 pm. Artists' talks at 6:30 pm.
Randy Arnold: Blurring the Line
Arnold's work often derives from personal experiences and contemporary or historical contexts. He is interested in patterns constructed by belief systems and the evolution of their physical manifestations. He attempts to illuminate these various structures as they express themselves in nature and the human condition. There is a blurring of the line between these distinct paradigms, yet they are synchronistically connected through layers of ancient and present.

Born in St. Louis, Missouri, Arnold has made his way through life along the path of the Lewis and Clark trail, via Wisconsin, South Dakota, Oregon, and finally Knoxville, Tennessee. He works at the Three Rivers Market cooperative and as a teacher at Pellissippi State Community College. His passion has always been art, from the age of six, when he became interested in drawing people and maps of the world. He has a BFA from Columbia College Art School, Columbia, Missouri, and an MFA in printmaking from the University of South Dakota. He was an artist in residence at the Oregon College of Arts and Crafts.

Herbert Rieth
The paintings in this cycle are based on Rieth's takes on mythological sources and have served as a way of processing life and world events. The artwork is largely mixed media acrylic painting, but the painting component has become a larger part of the image-making process. The works touch on loss, conflict, aging and ego.

Rieth is an artist and educator based in Oak Ridge, Tennessee. He works in a variety of media and modes, from mixed media fabric work to interactive installation and sculpture, and has shown work internationally and in 25 states of the USA. He received his BA from Indiana University in 2000 and his MFA from the University of Cincinnati. He is an Associate Professor of Visual Arts at Pellissippi State Community College.
Tennessee Valley Unitarian Universalist Church, 2931 Kingston Pike, Knoxville, TN 37919. Gallery hours: M-Th 10-5, Su 10-1. Information: 865-523-4176, www.tvuuc.org
The WordPlayers: Gulf View Drive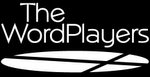 October 11, 2018 — October 26, 2018
Category: Theatre
The WordPlayers presents Gulf View Drive, a serio-comedy by Arlene Hutton, October 11- 26 at Erin Presbyterian Church.

Gulf View Drive is an engaging, glimpse of life story set in the 1950s. Just as everything begins to come together for Raleigh and May, family tensions start to bear down like the heavy heat of Gulf Coastal Florida, where they just bought their first home. Their dream house shrinks as relatives descend carrying their own baggage. Questions concerning race, segregation, and traditional values seep into their lives, challenging them and testing their love for one another. Entertaining and moving, the revelatory Gulf View Drive will have you sitting on the screened-in porch in the middle of the hilarity, irony, and tension. (Suggested for ages 13+)
Oct. 11, 12, 18, 19, 25, 26 @ 7:30 p.m., October 14 & 21 @ 2:30 p.m. at Erin Presbyterian Church, 200 Lockett Rd., Knoxville. Tickets, $10-$15, are available online at wordplayers.org and at the door. Thursdays are Pay What You Can Nights. Call 865.539.2490 for more information.
Theatre Guild of Morristown: War of the Worlds – the Panic Broadcast
October 11, 2018 — October 19, 2018
Category: Theatre
Adapted by Joe Landry
LIVE RADIO PLAY adaptation of THE WAR OF THE WORLDS. It's a great Theatre experience featuring the entire original script from Orson Welles and Howard Koch as well as additional material detailing the turmoil and hysteria the broadcast created.
Performed at The Rose Center, 442 West Second North St., Morristown, TN, 37814. Information: http://www.theatreguildinc.org/
Pellissippi State: Ashley Addair and Terra Madre Ceramics Collective
October 8, 2018 — October 26, 2018
Category: Exhibitions, visual art, Fine Crafts and Free event
Visual artist Ashley Addair of Knoxville joins 15 local clay artists in a new exhibit at Pellissippi State Community College.
"Ashley Addair and Terra Madre: Women in Clay" will be on display at the College's Bagwell Center for Media and Art Gallery on the Hardin Valley Campus Oct. 8-26, with an opening reception with the artists scheduled for 3-5 p.m. Wednesday, Oct. 10.
The exhibit, the latest installment in The Arts at Pellissippi State, is free and open to the public. Gallery hours are 10 a.m.-6:30 p.m. Mondays through Fridays.
"It's going to be a busy show, and it's going to be full," said Pellissippi State Professor Jeffrey Lockett, program coordinator for Art. "The artists will take up different spaces within the Gallery, with the Terra Madre works displayed on pedestals and Ashley's works on the walls." Addair is a visual artist and an active member of the arts community in Knoxville. Her paintings are collected internationally. Terra Madre is a juried group of women clay artists living and working in the Knoxville area. Their work ranges from functional to sculptural and from traditional to whimsical. "Many Terra Madre members are or have been influential educators in the clay field locally, regionally and nationally," said Lisa Kurtz, an adjunct fine arts instructor at Pellissippi State whose work will be included in the upcoming exhibit. "They teach or have taught clay at a variety of locations including elementary and secondary schools, colleges, craft centers, workshops and churches."
Other Terra Madre teachers whose clay work will be featured at Pellissippi State include Amanda Bonar, Judy Brater, Jane Cartwright, Pat Clapsaddle, Valerie Eiler, Lynn Fisher, Annamaria Gundlach, Pat Herzog, Ellie Kotsianas, Wendie Love, Sandra McEntire, Jackie Mirzadeh, Jessica Stewart and Rikki Taylor.
"Both Ashley's and the Terra Madre artists' works showcase immediate reactions to the media they use," Lockett said. "With clay, you squeeze it and shape it while Ashley's paintings are often stream of consciousness. Sometimes these works are well thought out. Sometimes they are more spontaneous."
Bagwell Center Gallery hours: M-F 10-6:30.
Hardin Valley Campus of Pellissippi State: 10915 Hardin Valley Road, Knoxville, TN 37932. Information: 865-694-6405, www.pstcc.edu/arts
Tomato Head: Featured Artist Gay Bryant
October 7, 2018 — December 3, 2018
Category: Exhibitions, visual art and Free event
Gay Bryant's work is on exhibit at the downtown Knoxville Tomato Head from October 7th thru November 4th and at the West Knoxville Gallery Tomato Head from November 5th thru December 3rd.
Aristotle spent a lot of time thinking about the human drive to control circumstances that interfere with a happy, safe, and productive life. As silly as it might sound, the philosopher was describing the same basic urge that impels us to insulate our houses and to buy insurance – we like to have a buffer between us and misfortune. Of course, at some level and in some circumstances, control is impossible. Often the only seeming answer is acceptance which means letting go of control and hoping for the best. Relationships can be like that. Watercolors can be the same.
In fact, if you talk to as many artists as we do, you'll find that many of them believe that their work guides them (not the other way around) and that the best thing they can do is to just get out of the way. Artist Gay Bryant feels that way, at least some of the time: "Mostly I work in watercolor. And the key is letting go, to let the paint do its thing."
And while it may appall some ancient Greeks and more than a few control freaks among us, her ability to trust in fate or good luck or providence (or whatever you want to call it) leads Bryant to more than a few beautiful places. Her nature paintings are evocative without being dogmatic; the gentle patterns recall a presence, a sense of being there, but they're not so specific that you can't imagine being there yourself. In fact, you may feel compelled to visit Alum Creek or Icewater Spring at dawn to experience Bryant's subjects with your own eyes.
Read more about the artist and her work: http://thetomatohead.com/gay-bryant/
Tomato Head, 12 Market Square (865-637-4067) and 7240 Kingston Pike, Suite 172 (865-584-1075), in Knoxville. http://thetomatohead.com