Calendar of Events
Saturday, October 20, 2018
Arrowmont School of Arts and Crafts: Figurative Association
October 20, 2018 — January 12, 2019
Category: Exhibitions & visual art, Fine Crafts and Free event
Arrowmont School of Arts and Crafts will host the third Figurative Association Symposium from November 7-10, 2018. In 2010, Arrowmont presented the first symposium, which focused on and featured the figure in ceramics. In 2014, we expanded that focus to include sculpture in all media. Now, in 2018, we are welcoming all disciplines to the symposium – including 2-D, 3-D and expanded media.
https://www.arrowmont.org/visit/events/figurative-association-symposium/
In the Sandra J. Blain Gallery
Arrowmont School of Arts and Crafts, 556 Parkway, Gatlinburg, TN 37738. Information: 865-436-5860, www.arrowmont.org
UT Arboretum Society: Monthly Guided Hike
Category: Free event, Kids & family and Science & nature
Did you make a New Year's resolutions to get more exercise or spend more time outdoors? The UT Arboretum Society can help with both! In 2018, the UT Arboretum Society is now offering a monthly hike on the third Saturday of each month.
The hikes will be led by Arboretum staff or a member of the UT Arboretum Society. The hike will begin at the parking lot of the UT Arboretum, 901 S. Illinois Avenue in Oak Ridge at 9:00 a.m. This is approximately a one-hour fun, short trail hike. Participants are asked to wear clothes appropriate to the weather and boots or good shoes for outdoor walking. This is a free program offered by the University of Tennessee Arboretum Society. To learn more about this hike or the UT Arboretum Society, go to www.utarboretumsociety.org. For more information on the program, call 865-483-7277.
Haunted Knoxville Ghost Tours: Girl Scout "Ghost Hunting" Patch Tour
Category: Festivals & special events and History & heritage
Dates: Oct 20, Nov 10
Times: 7:30pm
GHOST HUNTER TOUR designed for Junior, Cadette, Senior, Ambassador - Dig into the science behind ghost hunting with a walking tour by Haunted Knoxville Ghost Tours AND earn a patch! Girl Scouts will learn Knoxville history, work as a team, investigate using a variety of equipment, and come to their own conclusions based on the evidence they find! This is a non-scary patch program! Join in on a popular public tour (Friday and Saturday nights) or schedule your own private tour (for up to 30 people).
The price is $25 per girl/$30 per adult. Price includes a souvenir lanyard, use of investigation equipment, Ghost Hunting 101 crash course, and a nationally-recognized Ghost Hunter and local historian as your guides. Patches are available for $5 each; they're free if your group is 10 people or more. To register, go to http://hauntedknoxville.net/. Let them know if you'd like to purchase/receive the patch.
This activity is suggested for girls age 9 and up. Adult chaperons are required. Partnership with Girl Scouts Girl Scouts of the Southern Appalachians
Please visit: www.hauntedknoxville.net for more updated tour information, to purchase tickets, and for Newly added Tours! Contact number: 865-377-9677
Tennessee Theatre: Costumes and Classic Cartoons Open House
Category: Festivals & special events, Free event, Kids & family and Theatre
Join us for costumes, cartoons, candy, and tours On October 20 at 11:00am! This open house pays homage to the memorable Saturday morning clubs of our history that offered children's programming, movies, and cartoons. Children (ages 12 and under) are welcome to come dressed in their family-friendly Halloween costume. A short reel of cartoons will be shown at intervals between 11 a.m. and 2 p.m. Each screening will be introduced with organ music played by house organist Freddie Brabson on the Mighty Wurlitzer. Mast General Store will have their old fashioned candy available at trick or treat stations throughout the Theatre and there will be a face painting station! The theater will be open to the public for self-guided tours, including dressing rooms. For guests interested in taking a tour, the entrance to the dressing room area is located in the lower lobby. Popcorn and soda will be available for purchase with all proceeds going to the Historic Tennessee Theatre Foundation. (Costumes must be family friendly, not scary, and toy weapons will not be permitted.)
This is a free event!
For more information, contact the Tennessee Theatre's Clinch Avenue Box Office Monday-Friday 10am-5pm or Saturday 10am-2pm at 865-684-1200.
Tennessee Theatre, 604 S. Gay Street, Knoxville, TN 37902. For information/tickets: 865-684-1200, www.tennesseetheatre.com, www.ticketmaster.com
TennesseeTheatre: Rocky Horror Picture Show
Category: Festivals & special events and Film
11TH ANNUAL SCREENING & SHADOW CAST
ROCKY HORROR PICTURE SHOW
SATURDAY, OCT 20 • 11PM
Tickets on sale Friday, Sept. 14 at 10am ET.
Tennessee Theatre, 604 S. Gay Street, Knoxville, TN 37902. For information/tickets: 865-684-1200, www.tennesseetheatre.com, www.ticketmaster.com
Historic Ramsey House: Rockin' the Classics II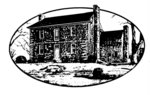 October 20, 2018
9 AM - 2 PM
Category: Festivals & special events, Free event and History & heritage
Do you have a classic or vintage car, motorcycle or tractor that you would like to show off? Come to Historic Ramsey House and still have plenty of time to get to the Vols game. There will be trophies, door prizes and food and snacks. Bring a comfy chair and enjoy classic rock 'in roll and country music presented by Nashville recording artist Tedd Graves and the All Stars. This event is free to the public. The rates are $25 for cars and trucks, $15 for Motorcycles and Tractors, and Hit and Miss Engines are Free. Register ahead online and save $5. Online registration ends Wednesday, Oct. 17th, at midnight. No online reservations will be honored after that time.
Historic Ramsey House, 2614 Thorngrove Pike, Knoxville, TN 37914. Information: 865-546-0745, www.ramseyhouse.org
Marble City Opera: Young Artists in Concert
Category: Free event and Music
Saturday, October 20th at 7:30pm
Make sure to attend this FREE, FUN, & FAMILY FRIENDLY concert featuring MCO Young Artists!
LOCATION: BILL JONES MUSIC RECITAL HALL, 10412 Kingston Pike, Knoxville, Tennessee 37922
FREE! Marble City Opera: 646-217-1580, www.marblecityopera.com
InFullSight: Share Your Struggles
October 20, 2018
1:00-3:00pm
Category: Classes & workshops
Share Your Struggles workshop.
Saturday, October 20 & Saturday, Dec 15, 2018 from 1:00-3:00pm join in community to share where your life may be daunting, difficult, or darn annoying! The Akashic Records provide information to assist with understanding the why's of those former D's. They'll give tools and exercises to you and the group so you'll be able to rejoice in more (or all!) areas of your life. The October event will be focusing on how to feel safe when we are struggling.
Please bring a notebook and a willing spirit to share and receive. If possible, please abstain from alcohol and non-prescription drugs 24 hours prior.
1:00-3:00pm, Saturday, October 20 & Saturday, Dec 15, 2018. Cost is $20.
Alma Diem, 222 S Peters Rd Knoxville 37923. This event is hosted by InFullSight,
www.infullsight.live. Please visit https://www.facebook.com/events/1894764930589627/ for more information.
Central Cinema: Knoxville Horror Film Fest
October 18, 2018 — October 21, 2018
Category: Film
As many of you know, we got started showing movies through Knoxville Horror Film Fest, and we're coming up on our 10th anniversary this October. We've been a little quiet so far this year because we've been busy launching the theater, but we're excited to finally share expanded details on what we've got planned for our TENTH ANNUAL FESTIVAL October 18-21.
If you're not a horror fan, no worries! We will still be programming other types of films in October, there will just be a lot more scary options than usual.
Central Cinema
1205 N Central St
Knoxville, TN 37917
info@centralcinemaknox.com
Ijams Nature Center: Ijams' Gallery Presents Amy Broady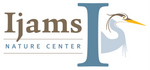 October 15, 2018 — October 27, 2018
Category: Exhibitions & visual art and Free event
Come by Ijams this October to dive into Amy Broady's gorgeous pen and ink works! Broady's whimsical patterns use positive and negative space to create a mesmerizing landscape of abstract design, allowing the viewer to have an almost meditative experience. You don't want to miss these intricate, delicate pieces!
More events at http://ijams.org/events/. Ijams Nature Center, 2915 Island Home Ave, Knoxville, TN 37920. Hours: Grounds and trails open during daylight hours. Call for Visitor Center hours. Information: 865-577-4717, www.ijams.org
3rd Annual Tennessee Pirate Fest
October 13, 2018 — October 21, 2018
11 AM - 6 PM
Category: Comedy, Festivals & special events, Fine Crafts, Kids & family, Music and Theatre
This outdoor regional daytime costume-play entertainment-oriented festival will come to life in Harriman at the Tennessee Medieval Faire grounds--just 30 miles west of Turkey Creek. Patrons will feel transported to the fictional Caribbean town of Port Royale in the Tortugas, circa 1700-1800's.
Rotating on several stages will be professional musical and comedy acts. Nautical, Celtic, and Caribbean music will be performed by Tom Mason and the Blue Buccaneers, The CrossJacks, steel drum by PanEZ Steelband and Vere Henry, The Minstrel Rav'n, Black Mash Hollow, and Sabrina Duvall. Portable benches will be available for seating, but patrons are welcome to bring lawn chairs for their comfort. Performing interactive comedy shows will be The Tortuga Twins (PG), Einstein Simplified (performing as Blackbeard Simplified), and Up Down Go (a circus duo). Some of the acts will be different each weekend, and schedules will be available online and at the entrance.
Although costumes are not required to enjoy the festival, patrons are encouraged to dress in costume and enter the patron Costume Contest. This will be held twice a day with contestants grouped by age (4 and under, 5-12, 13+), and winners will be determined by audience applause. Patrons will also be encouraged to share their talents on stage in the Pirate Gong Show to join a pirate crew. New entertainment this year will include Tales of the True Pyrates, by the Trenton Street Irregulars, where patrons will learn about actual pirates. Other shows will include Pirate School, Folk Tales and Fairy Tales, the Royal Variety Show, and Combat Croquet performed by the Royal Players interactive street characters. There will also be a daily parade and on Saturdays the Bucketeers will be participating.
Available for the brave of heart will be a trick or treat Trail of Doom (PG). This is a 7-10 minute walk in the woods with slightly spooky displays and interactive characters giving out candy. Other free activities include corn hole, volleyball, croquet, tetherball, stocks, and steel drum. There will be other games to play for $1 each and a treasure hunt for $2.
Merchants will help create the village by selling custom crafts such as chainmaille, leather, and jewelry. Delicious food will be available including smoked BBQ, turkey legs, ribs, grilled brats, gyros, Bourbon chicken and rice, Philly steak and chicken sandwiches, homemade ice cream, Dixie fried donuts, cobblers, fresh fruit, shaved ice, and hot and cold beverages (including beer--21+ years with valid ID). A list of vendors and their fare can be found on the festival website.
The Tennessee Pirate Fest will be open rain or shine on October 13-14, 20-21, from 11am-6pm ET. The festival is located at 550 Fiske Road, Harriman. Free field parking is provided. Ticket prices are $16 for ages 13+, $8 for ages 5 to 12; and free admission for ages 4 and under. Tickets may be purchased on festival days at the ticket house for cash or credit. Ticket prices include sales tax; however, a $2 convenience fee will be added per total transaction for credit usage. There will be no ATM onsite, so patrons are encouraged to bring cash for purchases, tips, and convenience.
Festival safety rules include no pets (service animals only), no firearms or sharp weapons (all stage weapons must be sheathed and zip tied), and no outside food or drinks. There will be no onsite public camping, but a motel discount is available with free breakfast at the Baymont Inn in Harriman (call 865-590-9097 with promo code LKDE). For more information, please visit www.TNPirateFest.com, like the Tennessee Pirate Fest on Facebook, or call 865-376-0319.
Theatre Knoxville Downtown: Wait Until Dark
October 12, 2018 — October 28, 2018
Category: Theatre
By Frederick Knott, adapted by Jeffery Hatcher. Directed by Barry Wallace
Thursday, Friday, Saturday @ 8:00 pm
Sunday @ 3:00 pm
Tickets: $15
Directed by Barry Wallace
Forty-seven years after WAIT UNTIL DARK premiered on Broadway, Jeffrey Hatcher has adapted Frederick Knott's 1966 original, giving it a new setting. In 1944 Greenwich Village, Susan Hendrix, a blind yet capable woman, is imperiled by a trio of men in her own apartment. As the climax builds, Susan discovers that her blindness just might be the key to her escape, but she and her tormentors must wait until dark to play out this classic thriller's chilling conclusion.
CONTENT ADVISORY: This production contains mature language and themes that are not suitable for children.
Cast
Susan Hendrix: Raine Palmer
Sam Hendrix: Ryan Tomlinson
Carlino: Andrew Shipman
Mike: Steve Louis
Gloria: Eleni Johnson
Roat: Craig Smith
"…a vulnerable woman discovering unexpected resources that allow her to turn the tables on her assailants is still the main draw…goosepimply climax…a gripping finish."
— The Los Angeles Times
"… reminds CGI-infected audiences that a few shadows, a shiny knife, and compelling characters can still go a long way to create suspense … WAIT UNTIL DARK earns its climax through enthralling, layered characters."
— Entertainment Weekly
Theatre Knoxville Downtown, 319 North Gay Street, Knoxville, TN 37917. Information & tickets: 865-544-1999, www.theatreknoxville.com