Calendar of Events
Friday, October 19, 2018
The WordPlayers: Gulf View Drive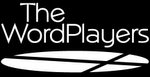 October 11, 2018 — October 26, 2018
Category: Theatre
The WordPlayers presents Gulf View Drive, a serio-comedy by Arlene Hutton, October 11- 26 at Erin Presbyterian Church.

Gulf View Drive is an engaging, glimpse of life story set in the 1950s. Just as everything begins to come together for Raleigh and May, family tensions start to bear down like the heavy heat of Gulf Coastal Florida, where they just bought their first home. Their dream house shrinks as relatives descend carrying their own baggage. Questions concerning race, segregation, and traditional values seep into their lives, challenging them and testing their love for one another. Entertaining and moving, the revelatory Gulf View Drive will have you sitting on the screened-in porch in the middle of the hilarity, irony, and tension. (Suggested for ages 13+)
Oct. 11, 12, 18, 19, 25, 26 @ 7:30 p.m., October 14 & 21 @ 2:30 p.m. at Erin Presbyterian Church, 200 Lockett Rd., Knoxville. Tickets, $10-$15, are available online at wordplayers.org and at the door. Thursdays are Pay What You Can Nights. Call 865.539.2490 for more information.
Theatre Guild of Morristown: War of the Worlds – the Panic Broadcast
October 11, 2018 — October 19, 2018
Category: Theatre
Adapted by Joe Landry
LIVE RADIO PLAY adaptation of THE WAR OF THE WORLDS. It's a great Theatre experience featuring the entire original script from Orson Welles and Howard Koch as well as additional material detailing the turmoil and hysteria the broadcast created.
Performed at The Rose Center, 442 West Second North St., Morristown, TN, 37814. Information: http://www.theatreguildinc.org/
Pellissippi State: Ashley Addair and Terra Madre Ceramics Collective
October 8, 2018 — October 26, 2018
Category: Exhibitions, visual art, Fine Crafts and Free event
Visual artist Ashley Addair of Knoxville joins 15 local clay artists in a new exhibit at Pellissippi State Community College.
"Ashley Addair and Terra Madre: Women in Clay" will be on display at the College's Bagwell Center for Media and Art Gallery on the Hardin Valley Campus Oct. 8-26, with an opening reception with the artists scheduled for 3-5 p.m. Wednesday, Oct. 10.
The exhibit, the latest installment in The Arts at Pellissippi State, is free and open to the public. Gallery hours are 10 a.m.-6:30 p.m. Mondays through Fridays.
"It's going to be a busy show, and it's going to be full," said Pellissippi State Professor Jeffrey Lockett, program coordinator for Art. "The artists will take up different spaces within the Gallery, with the Terra Madre works displayed on pedestals and Ashley's works on the walls." Addair is a visual artist and an active member of the arts community in Knoxville. Her paintings are collected internationally. Terra Madre is a juried group of women clay artists living and working in the Knoxville area. Their work ranges from functional to sculptural and from traditional to whimsical. "Many Terra Madre members are or have been influential educators in the clay field locally, regionally and nationally," said Lisa Kurtz, an adjunct fine arts instructor at Pellissippi State whose work will be included in the upcoming exhibit. "They teach or have taught clay at a variety of locations including elementary and secondary schools, colleges, craft centers, workshops and churches."
Other Terra Madre teachers whose clay work will be featured at Pellissippi State include Amanda Bonar, Judy Brater, Jane Cartwright, Pat Clapsaddle, Valerie Eiler, Lynn Fisher, Annamaria Gundlach, Pat Herzog, Ellie Kotsianas, Wendie Love, Sandra McEntire, Jackie Mirzadeh, Jessica Stewart and Rikki Taylor.
"Both Ashley's and the Terra Madre artists' works showcase immediate reactions to the media they use," Lockett said. "With clay, you squeeze it and shape it while Ashley's paintings are often stream of consciousness. Sometimes these works are well thought out. Sometimes they are more spontaneous."
Bagwell Center Gallery hours: M-F 10-6:30.
Hardin Valley Campus of Pellissippi State: 10915 Hardin Valley Road, Knoxville, TN 37932. Information: 865-694-6405, www.pstcc.edu/arts
Tomato Head: Featured Artist Gay Bryant
October 7, 2018 — December 3, 2018
Category: Exhibitions, visual art and Free event
Gay Bryant's work is on exhibit at the downtown Knoxville Tomato Head from October 7th thru November 4th and at the West Knoxville Gallery Tomato Head from November 5th thru December 3rd.
Aristotle spent a lot of time thinking about the human drive to control circumstances that interfere with a happy, safe, and productive life. As silly as it might sound, the philosopher was describing the same basic urge that impels us to insulate our houses and to buy insurance – we like to have a buffer between us and misfortune. Of course, at some level and in some circumstances, control is impossible. Often the only seeming answer is acceptance which means letting go of control and hoping for the best. Relationships can be like that. Watercolors can be the same.
In fact, if you talk to as many artists as we do, you'll find that many of them believe that their work guides them (not the other way around) and that the best thing they can do is to just get out of the way. Artist Gay Bryant feels that way, at least some of the time: "Mostly I work in watercolor. And the key is letting go, to let the paint do its thing."
And while it may appall some ancient Greeks and more than a few control freaks among us, her ability to trust in fate or good luck or providence (or whatever you want to call it) leads Bryant to more than a few beautiful places. Her nature paintings are evocative without being dogmatic; the gentle patterns recall a presence, a sense of being there, but they're not so specific that you can't imagine being there yourself. In fact, you may feel compelled to visit Alum Creek or Icewater Spring at dawn to experience Bryant's subjects with your own eyes.
Read more about the artist and her work: http://thetomatohead.com/gay-bryant/
Tomato Head, 12 Market Square (865-637-4067) and 7240 Kingston Pike, Suite 172 (865-584-1075), in Knoxville. http://thetomatohead.com
Rala: October First Friday Artist - Chris McAdoo
October 5, 2018 — November 30, 2018
Category: Exhibitions, visual art and Free event
Opening: October 5th from 6PM-9PM (the show will be up through the end of November.)
Chris McAdoo is a painter, printmaker, and designer living in East Tennessee. His work has been featured in numerous exhibitions, collections, and publications around the country and he has been an active studio artist for nearly twenty years.
In addition to having work on display, Chris will be painting live during the opening! All are welcome to come and watch, and Chris is happy to talk with folks as the process unfolds.
"My most recent series focuses on memory (or the lack thereof) and the significance that we attach to objects and places, particularly when we take them out of their original context. My work is an extension of my own experiences growing up in the south and a comment on my connections that give me a visceral reaction to the past rather than simple nostalgia. While the paintings speak to me in a very particular way, I would much rather suggest a narrative to the viewer than to lay it all on the table."
Ongoing Show: Blanket Fort Studios---Kendra Barth (of Blanket Fort) produces funky ceramic pieces. Working out of her studio here in Knoxville, she uses a unique style to evoke wonder in her pieces. "I created this studio to share my love of naive wonder and storytelling."
Rala, 112 W. Jackson Ave, Knoxville, TN 37902. Phone: (865) 525-7888
Instagram: @ShopRala
https://shoprala.com/
Art Guild at Fairfield Glade: Artful Wonder Fall Art Show
October 5, 2018 — October 31, 2018
Category: Exhibitions, visual art, Fine Crafts and Free event
Enjoy the Opening Reception of the Artful Wonder Fall Art Show from 5-7 PM on Fri October 5.
This special reception is scheduled on the regular monthly "Fun and Wine Friday" reception date. Participants can view the show entries and watch the presentation of ribbons and cash awards to the winning artists. Hors d'oeuvres, wine, and other beverages will be available. The reception is free and open to the public.
Art Guild at Fairfield Glade at the Plateau Creative Arts Center, 451 Lakeview Drive, Fairfield Glade, TN 38558. Hours: M-Sa 9-4. Information: 931-707-7249, www.artguildfairfieldglade.net
Art Market Gallery: Work by Fran Thie and Larry Gabbard
October 5, 2018 — October 28, 2018
Category: Exhibitions, visual art, Fine Crafts and Free event
Recent works by artist Fran Thie and potter Larry Gabbard will be featured throughout October at the Art Market Gallery. An opening reception for the artists, including complimentary refreshments and live music performed by Harold Nagge, will begin at 5:30 p.m. on October 5th, during Downtown Knoxville's monthly First Friday Art Walk. The show will highlight Fran Thie's pastel and watermedia works, and Larry Gabbard's fast-fired clay pottery.
The Art Market Gallery is also happy to welcome four new members in painting/drawing—Carole Quin, Kara Lockmiller, Pebbie Mott and Linn Stilwell—whose work will be on display beginning October 1st.
Fran Thie: Fran is an established pastel and watermedia artist whose work reflects her love of creative writing and literature by presenting sensitive, impressionistic and expressive interpretations of nature in both landscape and abstract paintings. Through intuitive use of color and texture, she strives to transform an ordinary scene into a special place where both drama and serenity can co-exist. Fran paints in both pastel and watermedia, but her primary specialty is pastel. By first preparing an underpainting in acrylic or watercolor, she lays a foundation for visual depth and richness, which she then overlays with pastel. While many of her works have been painted on location, she often begins the painting from a photograph or sketch in her studio, then puts the resource material aside and completes the painting by intuitively reacting to the painting surface. Her works, whether representational or abstract, always have their foundation in the world of nature.
Larry Gabbard: Larry began his pottery career after moving to Kingston, TN in 1999, and training initially at the Oak Ridge Art Center (ORAC). Most of his pottery is wheel thrown; he seeks out unique, alternative kilns and firing techniques (e.g., raku, horse hair, saggar, obvara, and pit firing). Larry attends workshops of well-known potters throughout the Southeast, studying and applying their unique techniques. He has attended classes at John Campbell Folk School in Brasstown, NC; Hambidge Center for Creative Arts at Rabun Gap, GA; Mudfire Gallery, Decatur, GA; and the ORAC in Oak Ridge, TN. Larry enjoys fast-firing techniques which create a rich variety of textures and colors on bisque clay. He finds the unexpected marks made when clay, heat, and smoke interact to be among the most intriguing and challenging of finishes to perfect and reproduce.
Art Market Gallery, 422 S. Gay St, Knoxville, TN 37902. Hours: Tu-Th & Sa 11-6, Fri 11-9, Su 1-5. Information: 865-525-5265, www.artmarketgallery.net
Art Market Gallery: "BeDazzled"
October 5, 2018 — October 28, 2018
Category: Exhibitions, visual art, Fine Crafts and Free event
"BeDazzled"—a special show featuring the Art Market Gallery's five jewelry artisans—will be on display in the Art Market Gallery throughout October. This show is being held in conjunction with Tennessee Craft Week (October 5th–14th), celebrating our local craft artists. Please join us for this special event; you will "be dazzled" by the work of Roger Kroll, Jennifer Lindsay, Nancy Rowland-Engle, Lynn Straka, and Kristine Taylor.
Roger Kroll: The intention of Roger's jewelry and metal art is to create a functional art form. His goal is to continually explore form, shape, color and texture, incorporating the vast pallet of techniques and materials available to the precious metal artist.
Jennifer Lindsay: Jennifer gets her inspiration from everywhere-architecture, gardens and historical customs. She fashions one-of-a-kind jewelry pieces using various beading techniques, imported seed beads, focal beads, semi-precious stones, or crystals.
Nancy Rowland-Engle: Nancy is a metalsmith who enjoys the creative process of designing and producing jewelry using silver, copper, and brass. Her work incorporates organic forms and geometric shapes. Most pieces have an industrial feel but come to look the way they do naturally. The shapes, the elements, and the organic forms all come from nature.
Lynn Straka: Lynn wants to bring joy to the wearer with her mixed-media jewelry. She uses sterling silver, copper and bronze with semi-precious stone accents. Her designs are influenced by nature, and may evoke a memory, affirm a belief, or be an extension of the wearer's personality.
Kristine Taylor: Kristine is inspired by good design and beautiful color, using polymer clay and traditional jewelry materials, such as metal, fibers, stones and pearls, to create unique and limited edition pieces of jewelry. Her current work blends contemporary and ancient forms with abstract images.
Art Market Gallery, 422 S. Gay St, Knoxville, TN 37902. Hours: Tu-Th & Sa 11-6, Fri 11-9, Su 1-5. Information: 865-525-5265, www.artmarketgallery.net
The District Gallery: Clark Stewart: Aquamata
October 5, 2018 — October 27, 2018
Category: Exhibitions, visual art, Fine Crafts and Free event
The District Gallery is pleased to present Clark Stewart: Aquamata, opening Friday, October 5.
Following his 2015 automobile series, Automata, Clark Stewart returns with Aquamata: a series of sculptural art boats inspired by a century of speed boating and the evolution of its vessels. Like the cars which were intended as maquetes for full-scale vehicles to cruise urban boulevards for the pleasure of onlookers, the boats are similarly conceived to cruise urban waterfronts for the pleasure of viewers. After many years of maintaining his own antique wooden cabin cruiser here on the Tennessee lakes, Stewart brings his restoration and woodworking skills together with a captivating aesthetic imagination and thorough investigation of classic yachts, speed boats, and racing hydroplanes.
Please join us for a special evening of fun and fantasy boats on Friday, October 5 from 5-8 p.m. Meet the artist and enjoy connecting with fellow boating enthusiasts. The show will be on display in the gallery through October 27.
The District Gallery, 5113 Kingston Pike, Knoxville, TN 37919. Hours: M-F 10-5:30, Sa 10-4. Information: 865-200-4452, www.TheDistrictGallery.com
Broadway Studios and Gallery: Beautiful and Delicious by Yvonne Bartholomew Thomas
October 5, 2018 — October 27, 2018
Category: Exhibitions, visual art and Free event
Broadway Studios and Gallery presents the art exhibition 'Beautiful and Delicious' opening 5-9pm Friday, October 5.
'Beautiful and Delicious' displays the talent of artist Yvonne Bartholomew Thomas (Seymour). Yvonne studied commercial art at MTSU before discovering a love of oil painting. Her work in 'Beautiful and Delicious" is the combination of two things she loves: beautiful flowers and delicious hamburgers. After being called the "hamburger lady" after an exhibit at Fountain City Art Center, she decided that she liked the moniker. Her impasto, much larger than life hamburger paintings are deceptively realistic. Her paintings of flowers envelope the viewer's field of vision, radiating beautiful rich colors. For more information for Yvonne Bartholomew-Thomas please visit: https://www.bartholomew-thomas.com
Earlier this year Yvonne's mother passed away after a battle with cancer and Yvonne is dedicating this show to her. A portion of the proceeds of the sale of her work will be given to the American Cancer Society. Donations are welcome.
BSG is a co-op of 10 artists working in studios under one roof. They hold monthly exhibits, operate a retail store and offer private lessons.
Broadway Studios and Gallery, 1127 Broadway St, Knoxville, TN 37917. Hours: Fri-Sat, 10-6, by appointment, or when the "open" sign is illuminated. Information: 865-851-2824, www.BroadwayStudiosAndGallery.com
UT Downtown Gallery: Sculptor Chakaia Booker
October 5, 2018 — October 27, 2018
Category: Exhibitions, visual art and Free event
First Friday Reception: Friday, October 5th, 5-9PM
The UT Downtown Gallery is pleased to present a selection of prints and sculptures by Chakaia Booker.
Sculptor Chakaia Booker fuses ecological concerns with explorations of racial and economic difference, globalization, and gender by recycling discarded tires into complex assemblages.
Booker began to integrate discarded construction materials into large, outdoor sculptures in the early 1990s. Tires resonate with her for their versatility and rich range of historical and cultural associations. Booker slices, twists, weaves, and rivets this medium into radically new forms and textures, which easily withstand outdoor environments.
Booker received a B.A. in sociology from Rutgers University in 1976, and an M.F.A. from the City College of New York in 1993. She gained international acclaim at the 2000 Whitney Biennial with It's So Hard to Be Green (2000), her 12.5 x 21 foot wall-hung tire sculpture. Booker received the Pollock-Krasner Grant in 2002 and a Guggenheim Fellowship in 2005. She has exhibited in group and solo exhibitions nationally and internationally.
Booker's exhibition is in conjunction with the Mid South Sculpture Alliance Conference, taking place this year in Knoxville. Booker is one of the conference's keynote speakers. Her talk will be on Friday, October 5th at the Knoxville Museum of Art at 3PM. This event is open to the public.
UT Downtown Gallery, 106 S. Gay St, Knoxville, TN 37902. Hours: W-F 11-6, Sa 10-3. Information: 865-673-0802, http://web.utk.edu/~downtown
The Emporium Center: Tennessee Artists Association: The Fall Juried Show: 44th Fall Art Exhibition
October 5, 2018 — October 26, 2018
Category: Exhibitions, visual art and Free event
A reception will take place on Friday, October 5, from 5:00-9:00 PM as part of First Friday activities downtown to which the public is invited to meet the artists and view the artwork.
The Tennessee Artists Association (TAA) will feature original art by over 20 Tennessee artists including oils, watercolors, acrylics, pastels, photography, and mixed media. As TAA's ninth show at the Emporium Center, they are excited about the opportunity to present the breadth and quality of Tennessee artists' works represented by its members. The 44th Fall Show is juried by Julie Rabun, Assistant Professor of Art at Carson-Newman.
Tennessee Artists Association (TAA) was founded in 1972. The TAA is a civic organization of fine artists with about 50 members. TAA encourages each individual artist to grow and develop through fellowship with other artists, educational programs, and opportunities to exhibit and sell art, and it serves the community through classes. Membership in TAA is open to anyone age eighteen years and older and a resident of the state of Tennessee. Dues are currently $50 for single membership, $60 for family and $15 for students. Meetings are held on the third Tuesday of the month at Westminster Presbyterian Church, 6500 Northshore Drive, which includes a business meeting, a program, and a time for fellowship and refreshments. Guests are always welcome to attend. For more information, visit www.tnartists.org.
On display at the Emporium Center, 100 S. Gay Street, in downtown Knoxville. Exhibition hours are Monday-Friday, 9:00 AM - 5:00 PM. Information: (865) 523-7543 or www.knoxalliance.com.