Calendar of Events
Wednesday, August 1, 2018
Ijams Nature Center: Exhibition by Kathy Thacker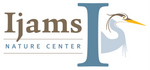 August 1, 2018 — August 31, 2018
Category: Exhibitions & visual art and Free event
Stop by to see Kathy Thacker's colorful, textural paintings this August! Her work, which also includes murals and illustrations for children's books, explores everything from still life and portraits to whimsical depictions of animals and food.
More events at http://ijams.org/events/. Ijams Nature Center, 2915 Island Home Ave, Knoxville, TN 37920. Hours: Grounds and trails open during daylight hours. Call for Visitor Center hours. Information: 865-577-4717, www.ijams.org
The Mill and Mine: Black Label Society
Category: Music
BLACK LABEL SOCIETY with CORROSION OF CONFORMITY and EYEHATEGOD on Wednesday, August 1 at 7:30PM.
The Mill & Mine, 227 W. Depot Avenue, Knoxville, TN 37917. Tickets/information: http://themillandmine.com
Random Acts of Flowers: Demonstration of Floral Design
August 1, 2018
6:00-8:00PM
Category: Classes & workshops
Wednesday, August 1, 2018, 6:00-8:00PM, 3500 Workman Rd. Suite 101B,
Knoxville, TN 37921.
A professional florist will instruct participants in a hands-on demonstration of basic floral design. Each attendee will produce a floral arrangement they will take with them and a second arrangement that will be delivered to an ill or elderly member of our community, adding enrichment to RAF's mission of delivering hope and kindness.
The $35 ticket price includes container, flowers, and instruction on floral arranging. Coffee, water, and light appetizers will be provided. BYOB for those 21 and over.
Tomato Head: Exhibition by Carl Gombert
July 30, 2018 — September 3, 2018
Category: Exhibitions & visual art and Free event
"Newer Things" will view at the downtown Knoxville Tomato Head on Market Square thru August 5th. He will then exhibit from the West Knoxville Gallery Tomato Head from August 7th thru September 3rd.
Carl Gombert is the featured artist, and while you probably won't catch him there to share his personal magic, the works in his exhibit have a magic all their own. The exhibit consists of rubber stamped decorative pieces that have been Gombert's focus for the last five years...
Read his bio from a previous TH show here: http://thetomatohead.com/carl-gombert/
Tomato Head, 12 Market Square (865-637-4067) and 7240 Kingston Pike, Suite 172 (865-584-1075), in Knoxville. http://thetomatohead.com
Zoo Knoxville: $9.25 Admission
July 27, 2018 — August 3, 2018
Category: Festivals & special events, Fundraisers and Kids & family
Zoo Knoxville invites guests to take a break from back-to-school shopping with a special tax-free weekend offer. Beginning Friday, July 27, through Friday, August 3, 2018, general admission tickets to Zoo Knoxville are $9.25 for visitors ages 4 and up, which is half off the regular adult ticket price.
Visitors can explore the zoo's newest additions, Gibbon Trails and Langur Landing, in the Boyd Family Asian Trek and be immersed in a 360 degree experience with playful primates. The habitats are designed with multiple viewing levels that allow langurs and gibbons to pass directly over the heads of visitors or be eye-to-eye with them in a 60-foot-tall treehouse accessible by a suspension bridge. The new expansion also allows soaring views of Tiger Forest, home to critically endangered Malayan tigers.
The zoo also offers a daily schedule of animal encounters throughout the park, giving visitors the opportunity to meet animal ambassadors, watch training sessions and chat with keepers to learn about the animals who call Zoo Knoxville home.
"In keeping with our philosophy of being 'wildly fun', we thought it would be exciting to do something unexpected for Tax-Free Weekend," said Tina Rolen, Director of Marketing and Communications. "We would like to make a memorable outing with friends and family possible before everyone heads back to school."

This offer is valid for tickets purchased July 27 through August 3, 2018. Tickets can be purchased at the zoo's ticket window during business hours or online at zooknoxville.org. Tickets may be used any time before December 31, 2018. This offer cannot be combined with any other coupon.

Zoo Knoxville, 3500 Knoxville Zoo Drive, Knoxville, TN 37914. Open every day except Christmas. Information: 865-637-5331, www.zooknoxville.org
Flying Anvil Theatre: One Act Play Fest
July 25, 2018 — August 19, 2018
Flying Anvil Theatre presents their newest show, 8X10 - a theatrical buffet of funny and offbeat short plays opening July 27 for a four-week run. Ten actors take on eight plays in an evening Artistic Director Jayne Morgan calls both challenging and fun.
"If you like variety, this is the show for you! All the plays are really smart, in very different ways. They make you laugh while asking existential questions about the meaning of life, relationships and creativity. There is literally something for everyone. We say, don't like this play? Hang on. There's something totally different coming along in ten minutes!"
The program of one-acts features several works by local playwrights Margy Ragsdale and Staci Swedeen. Plots of the plays run the gamut from three monkeys randomly typing the works of Shakespeare, a game God plays with Adam and Eve, how office jealousy warps the story of how one guy got the promotion and two drama teachers stranded in the desert. There are love stories, absurd twists and turns and one rather unusual house cat. All in a compact, fast-paced 90 minutes.
The casts of the plays include Crystal-Marie Albertson, Angela Grant, Dennis Hart, Steve Louis, Michael Marks, Margy Ragsdale, David Snow, David Steele, Windie Wilson. Directors are Carrie Booher, Keri McClain and Terry Pfeiffer.
8X10 has two preview performances – a Pay-What-You-Can preview on Wednesday, July 25, and an $16 Thursday preview on July 26. Opening Night is Friday, July 27, followed by a reception with the cast and crew. The show runs four weeks, through August 19.
Evening performances are at 7:30 pm and Sunday matinees are at 2:00 pm. at Flying Anvil Theatre, 1300 Rocky Hill Rd. Tickets are $22 and $24 (Students with I.D. $16) and may be purchased online at flyinganviltheatre.com, or call 865-357-1309 to make reservations.

Runs July 27 through August 19. Tickets available at https://www.ticketpeak.com/res/FlyingAnvil.
Tickets can be purchased online or reserved via telephone. Flying Anvil Theatre, 1300 Rocky Hill Road, Knoxville. Information: 865-357-1309, www.flyinganviltheatre.com
Ewing Gallery: Analogy and Interaction: Creating a context for curiosity through Games and Play
July 18, 2018 — September 7, 2018
Category: Exhibitions & visual art and Free event
This show is coordinated by the Simulations + Gaming + Role-Playing (SGR) Community of Scholars. This multi-disciplinary group brings together members of the UT community who share an interest in researching the development and use of simulations, gaming, role-playing, and similar strategies for teaching and learning. Such strategies are among the latest developments in higher education, and have been shown to create interactivity and collaboration, increase engagement and retention, deepen reflection and understanding, engender positive values and thoughtful behavior, and open authentic spaces for real-world problem-solving. Games and Simulations provide players/users with the opportunity to not only visualize, but to experience the world of a problem from a variety of perspectives.
Featured Games:
Marrying Mr. Darcy is a strategy card game for 2-6 players based on Jane Austen's classic novel "Pride and Prejudice."
Walden, a game is an exploratory narrative and open world simulation of the life of American philosopher Henry David Thoreau during his experiment in self-reliant living at Walden Pond. The game begins in the summer of 1845 when Thoreau moved to the Pond and built his cabin there.
Embodied Labs works at the intersection of healthcare training and virtual reality storytelling to provide a culture shift solution that empowers every member of the care team to share their expertise and value one another.
The Cat and the Coup is a documentary videogame in which you play the cat of Dr. Mohammed Mossadegh, the first democratically elected Prime Minister of Iran. During the summer of 1953, the CIA engineered a coup to bring about his downfall. As a player, you coax Mossadegh back through significant events of his life by knocking objects off of shelves, scattering his papers, jumping on his lap and scratching him.
Abbreviated Summer Hours: Tuesday – Friday, 12 – 4 PM. Ewing Gallery, 1715 Volunteer Blvd on the UT campus, Knoxville, TN 37996. Information: 865-974-3200, www.ewing-gallery.utk.edu
Fountain City Art Center: FCAC Open Photography Exhibit

July 13, 2018 — August 9, 2018
Category: Exhibitions & visual art, Fine Crafts and Free event
Reception: July 13, 6:30 – 8:00 PM - Free and open to the public. Juried by Clay Thurston and featuring photography in categories such as Wildlife, Human Interest, Landscape, Still Life, Architecture, and Digitally Altered.
Exhibit viewing hours: Hours: Tu & Th 9-5, W & F 10-5, 2nd-4th Sa 10-1. Fountain City Art Center, 213 Hotel Ave, Knoxville, TN 37918. Information: 865-357-2787, www.fountaincityartcenter.com
Town of Farragut Featured Artist: Sheri Burns
July 6, 2018 — August 31, 2018
Category: Exhibitions & visual art, Fine Crafts and Free event
The Town's July/August 2018 Featured Artist is Sheri Burns, a home-school mom of four. She became an accomplished basket maker after studying Appalachian culture with her children. In an effort to add a hands-on element to her teaching, she signed up for a basket-making class and was immediately "hooked," she says. "I loved making baskets, and soon had a house full of them, and generously gifted them to all my relatives and friends!"

She is now a juried crafter at the Appalachian Arts Craft Center in Norris and teaches classes there and at Pellissippi State Community College. She is a member of the Tennessee Basket Association.

Each month, the work of an artist or group of artists is featured in specially-designed cases on the second floor of the rotunda in Farragut Town Hall. Farragut Town Hall, located at 11408 Municipal Center Drive directly across from the Farragut Branch Post Office, is open Monday through Friday from 8 a.m. to 5 p.m. For more information about this exhibit or to access a Featured Artist application, visit townoffarragut.org/artsandculture or contact Brittany Spencer at ParksandRecInfo@townoffarragut.org or 865-218-3378.
Farragut Museum: Special Exhibit: Honoring Our Veterans
July 2, 2018 — January 4, 2019
Category: Exhibitions & visual art, Free event and History & heritage
On July 2, the Farragut Museum will unveil a very special exhibit which will showcase paintings by local artist Alexander Dumas. Visitors will also be able to view artifacts from various branches of the military and numerous wars, including the Korean War, Vietnam War, World War I and II, and Desert Storm. This exhibit will be on display through January 4, 2019.
Dumas was born in Detroit, Mich., and started painting on his 27th birthday. Serving in the U.S. Navy from 1945-1949 and as a Hospital Corpsman at the University of Virginia from 1949-1953 gave Alex a unique perspective on war. As a WWII veteran, the images of young men suffering from the wounds of war have stayed with the artist for a lifetime. While he did not see combat, many of his patients came back to the States with wounds that would be considered horrific under any circumstance. His wartime paintings are based on combat photographs.
Dumas spent 16 years as a member of the Tennessee State Guard, retiring with the rank of Major. His paintings are on exhibit at the Tennessee Theatre, the East Tennessee Historical Society and the USS Tennessee Battleship Museum, among other places. He currently teaches a painting class at Strang Senior Center in Knoxville.
Farragut Town Hall, 11408 Municipal Center Dr, Farragut, TN 37934. Hours: M-F 10-4:30. Information: 865-966-7057, www.townoffarragut.org/museum
Arnstein Jewish Community Center: Artwork by Esther Sitver
June 24, 2018 — August 10, 2018
Category: Exhibitions & visual art and Free event
Meet the Artist, Esther Sitver, and Solo Art Show
1:00 PM - 2:30 PM
Arnstein Jewish Community Center, 6800 Deane Hill Dr, Knoxville, TN
Please come to meet Ringling College of Art & Design illustration major, Esther Sitver, at the Arnstein Jewish Community Center. Light refreshments and art sale of cards, prints, and original art. 30 pieces from Esther's sophomore year featuring illustrations, figure drawings, and paintings are on exhibit Monday-Friday from 9am-5pm through August 10. Esther is a 2016 BHS grad and West Hills resident. Commission inquiries and Esther's latest work can be seen at http://esthersitver.wixsite.com/portfolio.
TVUUC Exhibition: Portraits by Bobbie Crews and Clay Thurston
June 15, 2018 — August 7, 2018
Category: Exhibitions & visual art and Free event
Art Exhibit at Tennessee Valley Unitarian Universalist Church - Free and open to the public.
Reception Friday, June 15, 6:00 to 7:30 pm. Artists' talks at 6:30 pm.

Bobbie Crews
This collection of portraits was done in oil on canvas, quickly capturing personalities and revealing information about that person in a quick and concise manner. Some of the portraits are fleshed out with color pushing the image off the canvas, while others are capture the essence with burnt umber over a toned canvas. Both have their charms.

A self-taught artist who later earned a BFA in 2007 as an adult at the University of Tennessee, Crews has done portraits of people all her life. In 2009 she began creating "Intimate Portraits of Automobiles." She has earned awards at several "Concours d"Elegance" car shows around the country and has shown in art museums in El Dorado and Topeka, Kansas; Biloxi; Indianapolis; and Midland, Michigan. She's currently exhibiting at Carlock Motorcar Company in Brentwood, Tennessee. The Knoxville Family Justice Center houses a permanent exhibit of her work about women's issues. I've participated in many other group and solo exhibitions and her murals are scattered around East Tennessee. Published by PBS television, American Art Collector, Hemmings and other magazines, and a member of the OPA and Portrait Society of America, Crews works on commission, especially in portraiture; teaches; critiques; and gives workshops and presentations.

Clay Thurston
Thurston says, "Wildlife and nature are gifts that should be enjoyed and protected by all of us. Patience is the number one element of capturing my subject, and I will spend weeks, months and years learning animal behaviors, studying the environment and finally getting the photo."

Born in New Hampshire and raised in Maine, Thurston finished his undergraduate degree in education at Sam Houston State and his Masters in Education and Biology at the University of Tennessee. He taught in Oak Ridge Schools for 33 years, retiring from teaching in 2005. Since then, he has worked full time in nature and wildlife photography. He has traveled the world and shared his experiences through his work with other nature enthusiasts. He was honored to present his work to the North American Nature Photographers Association a few years back and exhibits all over the eastern half of the United States. www.claythurston.com
Tennessee Valley Unitarian Universalist Church, 2931 Kingston Pike, Knoxville, TN 37919. Gallery hours: M-Th 10-5, Su 10-1. Information: 865-523-4176, www.tvuuc.org