Calendar of Events
Thursday, August 23, 2018
Centro Hispano de East TN, 2018 Latino Awards Gala
Category: Festivals & special events
Centro Hispano de East TN is excited to present our 2018 Latino Awards Gala on August 29! Please join us as we celebrate the great work of prominent Latinos and advocates of the Latino community in the city of Knoxville.
Enjoy delicious cuisine, experience impressive multicultural performances, and learn about ways that you, your family, and your organization can join and support us as we make Knoxville an even more welcoming community.
Get your ticket before June 30 and receive Early Bird Pricing!
August 23 at The Mill and Mine, 227 West Depot Avenue, Knoxville, TN, 37917.
Happy Hour & Music at 5pm, Program at 6pm.
'New' Tax Laws for Artists Workshop
August 23, 2018
5:30-6:30 PM
Category: Classes & workshops
The Arts & Culture Alliance is pleased to present a professional development seminar for artists and other creative people on Thursday, August 23, from 5:30-6:30 PM at the Emporium Center in downtown Knoxville. Join us as we welcome Kathryn Schrader.
The tax reform act passed at the end of 2017 brought drastic changes to some long standing tax rules for individuals and small business owners. Join us to learn more about the changes and how they affect you and your business tax situation. We'll cover the end of exemptions, increases to the standard deduction, changes to common tax credits & write-offs, some tax planning strategies and other topics of interest.
The presentation is $5 for members of the Arts & Culture Alliance and $8 for non-members. Please register in advance! http://www.knoxalliance.com/seminar-08-23-18/
Arts & Culture Alliance at the Emporium Center, 100 S. Gay Street, Knoxville, TN 37902. Hours: M-F 9-5. Information: 865-523-7543, www.knoxalliance.com
East Tennessee Historical Society: Edward Terry Sanford Lecture & Reception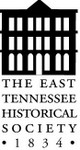 Category: Festivals & special events, Free event, History & heritage and Lectures & discussions
"Edward Terry Sanford: A Tennessean on the US Supreme Court" Lecture & Reception
Reception, Presentation, and Book Signing
Edward Terry Sanford: A Tennessean on the US Supreme Court
Edward Terry Sanford was born in Knoxville and is one of only six Tennesseans to have served on the United States Supreme Court (1923-1930) and the only one who obtained his undergraduate degree from the University of Tennessee.
Stephanie L. Slater's important work covers Sanford's early upbringing, the lasting impression a largely pro-Union East Tennessee would leave upon him, his rise from a skilled lawyer to federal judge during the rapid industrialization of Knoxville and the region, and his eventual appointment to the US Supreme Court.
Within Sanford's legacy is his pivotal role in writing the majority opinion in the landmark 1925 case, Gitlow v. New York, a decision which became a critical legal precedent for the expansion of civil rights and civil liberties in the 1950s and 1960s.
About the Author: Stephanie L. Slater, a three-time graduate of the University of Tennessee, has worked in the state and federal court systems in Tennessee since obtaining her J.D. in 1990.
She traces her interest in Justice Sanford to her days as a law clerk in the US Courthouse in downtown Knoxville, where the large portrait of Sanford excited her curiosity to learn more about him.
A light reception will begin at 6:00 p.m., followed by the presentation and book signing. Presented by the East Tennessee Historical Society at the the East Tennessee History Center at 601 S. Gay Street, Knoxville.
Please RSVP to ETHS@eastTNhistory.org or (865) 215-8825. Light hors d'oeuvres followed by presentation & book signing.

East Tennessee Historical Society, 601 S. Gay Street, Knoxville, TN 37902. Museum hours: M-F 9-4, Sa 10-4, Su 1-5. Information: 865-215-8824, www.easttnhistory.org
McClung Museum: Back to School Sale!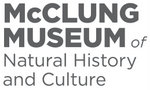 August 22, 2018 — August 29, 2018
Category: Festivals & special events and History & heritage
BACK TO SCHOOL SALE! The McClung Museum store will have a special sale August 22-29.
All students receive an additional 10% off of all museum store goods.
All books will be an additional 20% off during this period as well.
Museum Store sales go to fund educational programs for 10,000 area children. Come by & help make sure that everyone has a great time going back to school!
Remember, Museum members get an additional 10% off on top of the above discounted prices.
McClung Museum of Natural History and Culture, 1327 Circle Park Dr on the UT campus, Knoxville, TN 37996. Hours: M-Sa 9-5, Su 1-5. Information: 865-974-2144, http://mcclungmuseum.utk.edu
Lotus Light: Festival of Sacred Space
August 22, 2018 — August 26, 2018
Category: Festivals & special events
Lotus Light is a Contemplative Community Center in the Mechanicsville neighborhood of Knoxville, TN. Beginning as a collaborative initiative of several Buddhist groups in Knoxville, Lotus Light seeks to provide a space for anyone interested in the practice of mind, secular or traditional, and to embody this practice for the purpose of personal and collective awakening.
Lotus Light is committed to diversity and openness to all individuals regardless of their race, gender, sexual orientation, religion, or political affiliation, and as a community center, Lotus Light is invested in outreach to the local and broader communities, offering programs and aid to foster a culture of wisdom and compassion in society.
To celebrate the opening of the center and to invite the local community, Lotus Light is planning a Festival of Sacred Space, from August 22-26. The central feature will be the construction of a sand maṇḍala featuring the Buddha of Compassion. Although these practices are rooted in the history and culture of Tibet, they offer opportunities beyond mere historical or aesthetic appreciation. They offer us, as people who live a modern western lifestyle, a chance to connect deeply with the natural beauty and power that is the essence of interconnectedness and impermanence. In this way, the sand maṇḍala can appeal to anyone regardless of belief or background.
Several monks from the Tibetan Buddhist Drikung Kagyu Lineage have been invited to construct the maṇḍala, and will preside over the blessing ceremony on Saturday, August 25th. The following day will be devoted to prayers of universal compassion
and will conclude with the dissolution of the maṇḍala and a procession to the Tennessee River where the sand will be deposited with prayers for the benefit of the region.
The public is invited to visit at any time during the festival, which will feature various programs including talks, group practices of compassion, a children's art program, a maṇḍala sound meditation, and a ceremony of consecration. All programs are either
free or donation based.
For more information please visit http://lotuslightcenter.org/.
Knoxville Museum of Art: Joseph Delaney: On the Move
August 17, 2018 — November 4, 2018
Category: Exhibitions & visual art and Free event
More than 40 paintings and drawings from public and private collections around the country celebrate the life and achievement of this well-known Knoxville native.
Joseph Delaney (1904-1991) rose from humble beginnings in Knoxville to establish himself as a tireless and prolific painter of Manhattan's urban scene. Over the span of his 60-year career, Delaney displayed a remarkable ability to express the city's vitality using the loose brushwork of gestural abstraction, which at the time represented the cutting edge of studio practice, without sacrificing the narrative content many of his contemporaries had abandoned. The works featured in On the Move represent the variety of ways in which he used this hybrid method to infuse his painted scenes with vibrant energy, and intricate patterns of movement.
While capturing the ebb and flow of life on the boulevards and back alleys, Delaney's vigorous brushwork also reveals his restless spirit and insatiable creative drive. On the Move has been organized by the KMA in the hopes of generating newfound appreciation and scholarly attention for an artist who captured his time and place with uncommon energy and a fiercely independent spirit. In depicting Manhattan's urban scenes, the artist trains his ever-shifting vantage point on gleaming plazas and gritty nightspots with equal intensity and familiarity. In some compositions, near-panoramic views emphasize the pulse of crowds within vast architectural arenas. In others, the artist focuses on specific urban structures—subway cars, bridges, and roadways—that make movement possible.
The public is invited to celebrate the art and life of Joseph Delaney at the KMA Family Fun Day on Saturday, August 25 from 11am to 4pm. This event is free and open to the public thanks to the generosity of Katherine and Joe Fielden.
Knoxville Museum of Art, 1050 World's Fair Park Dr, Knoxville, TN 37916. Hours: Tuesday-Saturday, 10AM-5PM, Sunday, 1-5PM. Information: 865-525-6101, www.knoxart.org
Fountain City Art Center: FCAC 10th Annual Members' Show

August 17, 2018 — September 20, 2018
Category: Exhibitions & visual art, Fine Crafts and Free event
Reception: August 17, 6:30 – 8:00 PM - Free and open to the public.
Exhibit viewing hours: Hours: Tu & Th 9-5, W & F 10-5, 2nd-4th Sa 10-1. Fountain City Art Center, 213 Hotel Ave, Knoxville, TN 37918. Information: 865-357-2787, www.fountaincityartcenter.com
Knoxville Children's Theatre: Mark Twain's "Tom Sawyer"
August 17, 2018 — September 2, 2018
Category: Kids & family and Theatre
Full of comedy and thrills, and one of America's most enduring stories. Life is pretty fun down by the Mississippi River in Tom Sawyer's hometown. He hunts for buried treasure with his best pal Huck Finn, enjoys time with the beautiful Becky Thatcher, and avoids having to whitewash Aunt Polly's fence. But the events of one fateful summer night will change the town forever, and the boys' dream of buried treasure just might come true!
The live stage play will be performed August 17 through September 2:
Fri., Aug. 17 at 7 PM, Sat., Aug. 18 at 1 PM & 5 PM, Sun., Aug. 19 at 3 PM
Thurs., Aug. 23 at 7 PM, Fri., Aug. 24 at 7 PM, Sat., Aug. 25 at 1 PM & 5 PM, Sun., Aug. 26 at 3 PM
Thurs., Aug. 30 at 7 PM, Fri., Aug. 31 at 7 PM, Sat., Sept. 1 at 1 PM & 5 PM, Sun., Sept. 2 at 3 PM
The play is performed by 19 talented young actors, from ages 10 to 15. Eason Bullard will play the title role, and Maddy Grace Payne will perform as Becky Thatcher. Braxxton Sommers will take on the role of Huckleberry Finn, and Ella Trisler will play Aunt Polly. Zack Allen, KCT's Producing Director, will direct the production. Central High student Jacob Sousley will head up scenery duties. L&N STEM student Derrick Washington, Jr. will work on lighting, and West High student Brycen Ritchie will design costumes. Averi Waller will be the play's stage manager. KCT is East Tennessee's leading producer of plays for children.
Knoxville Children's Theatre, 109 E. Churchwell Avenue, Knoxville, TN 37917. Information: 865-208-3677, www.knoxvillechildrenstheatre.com
Oak Ridge Playhouse: Deathtrap
August 17, 2018 — August 26, 2018
Category: Theatre
Showtimes
Fri Aug 17, 2018 | 8:00PM
Sat Aug 18, 2018 | 8:00PM
Sun Aug 19, 2018 | 2:00PM
Thu Aug 23, 2018 | 8:00PM
Fri Aug 24, 2018 | 8:00PM
Sat Aug 25, 2018 | 8:00PM
Sun Aug 26, 2018 | 2:00PM
Twists, turns, and mysteries abound in this gripping Tony Award winning thriller. Paralyzed by writer's block and frustrated with a string of box office failures, Broadway playwright Sidney Bruhl finds light at the end of the tunnel in a play written by one of his eager students. At the end of his rope, Sidney convinces the aspiring young writer to collaborate on what is sure to be a Broadway smash. An intense string of revelations and double-crosses leads to a startling climax that will have you on the edge of your seat and guessing until the very end.
Oak Ridge Playhouse, 227 Broadway, Oak Ridge, TN 37830. Information and tickets: 865-482-9999, www.orplayhouse.com
TVUUC exhibition: Works by Gary Heatherly and Althea Murphy-Price
August 12, 2018 — October 11, 2018
Category: Exhibitions & visual art and Free event
Reception Friday, August 17, 6:00 to 7:30 pm. Artists' talks at 6:30 pm.
About Gary Heatherly: Heatherly recently retired from 30 years of commercial photography and is returning to the beginnings of his art. Still photography captures the precious moments of life. When we are younger, he says, life passes in slow motion as we explore our new world. As we age and shed the curiosity and wonder of youth, life speeds up. Photographers strive to capture and embellish the pristine moments for future appreciation. Heatherly has lived in Knoxville for over 55 years. He attended West High School and graduated with honors in 1974 from UT Knoxville with a BFA in Studio Art, emphasis in drawing and painting. He started his own photography business in the mid 70's and focused on advertising, editorial, architectural and stock photography. His work allowed him to see the world with trips to the Philippines , Ireland, and the Caribbean. He published a Book of the Year winner along with help from WBIR and Robin Easter Design: Knoxville Then & Now. He is featured in three other "coffee table" books about Knoxville. www.garyheatherly.com

About Althea Murphy-Price: Murphy-Price is inspired by the social implication of beauty as it relates to female identity, women and culture. This work investigates how identity is informed and influenced through the context of a deceptively subversive beauty culture. Real and false, decoration and imitation are addressed and questioned. Recent work is inspired by the popular hashtag #blackgirlmagic and online image results from searching "perfect hair" and "perfect skin." Her response to these images is colorful, playful and expressive of a child-like fascination. Althea Murphy-Price began her studies in Fine Art at Spelman College before receiving her Master of Arts in Printmaking and Painting from Purdue University and later studying at the Tyler School of Art, Temple University, where she earned her Master of Fine Arts. She has exhibited in venues throughout the country and abroad, including the Weston Gallery, Cincinnati; Howard Museum of Art, Baltimore; Wellesley College, Boston; Wade Wilson Art Gallery, Houston; Indiana University Art Museum; The Print Center, Philadelphia; The Halsey Institute of Contemporary Art, Charleston; and the Knoxville Museum of Art. International exhibits include the International Printmaking Exhibition, Jingdezhen, China; the American Youth Printmaking Exhibition, Lui Haisu Art Museum, Shanghai, China; and Print Resonance, Musashino Art University, Tokyo Japan. She was artist in residence at the Frank Lloyd Wright School; University of Hawaii, Hilo; The Vermont Studio Center; and the Venice Printmaking Studio. Her writings and work have been featured in Art Papers Magazine, CAA Reviews, Contemporary Impressions Journal, Art in Print, Printmaking: A Complete Guide to Materials and Process, and Printmakers Today. www.altheamurphyprice.com
Tennessee Valley Unitarian Universalist Church, 2931 Kingston Pike, Knoxville, TN 37919. Gallery hours: M-Th 10-5, Su 10-1. Information: 865-523-4176, www.tvuuc.org
Arrowmont School of Arts and Crafts: Turnabout: Women at the Lathe
August 7, 2018 — October 10, 2018
Category: Exhibitions & visual art, Fine Crafts and Free event
Turnabout: Women at the Lathe is the first exhibition organized and funded by the Women in Turning (WIT) committee of the American Association of Woodturners (AAW). Reflecting our membership, we created a blended invitational and juried show that celebrates both known and unknown voices in our field. The twenty-seven sculptural pieces in the exhibition were created by women artists from the United States, England, Wales, Canada, and Taiwan, ranging in age from their early twenties to their 80s. The work in the show is created all or in part on the lathe, a specialized woodworking machine that holds and spins material while it is carved with sharp tools. The exhibition features work by women with anything from a few years of experience to more than three decades of turning.
A traveling show, Turnabout: Women at the Lathe will be featured at three distinctly different venues: the Appalachian Center for Craft, part of the School of Art, Craft & Design at Tennessee Tech University; the American Association of Woodturners' Gallery of Wood Art; and Arrowmont School of Arts and Crafts in Gatlinburg, Tennessee.
It is our hope that through this exhibition more women will think of turning as possible for themselves, and discover the many pleasures of this extraordinary craft and art form.
Participating artists: Katie Adams, Donna Zils Banfield, Dixie Biggs, Kailee Bosch, Sally Burnett, Marilyn Campbell, Martha Collins, Barbara Dill, Sharon Doughtie, Jeanne Douphrate, Ena Dubnoff, Melissa Engler, Diana Friend, Louise Hibbert, Liz Kent, Janice Levi, Kristin LeVier, Grace Parliman, Tania Radda, Betty Scarpino, Hayley Smith, Janine Wang, Kimberly Winkle, Helga Winter, Andi Wolfe, Cindy Pei-Si Young
At JERRY DROWN WOOD STUDIO GALLERY at Arrowmont School of Arts and Crafts, 556 Parkway, Gatlinburg, TN 37738. Information: 865-436-5860, www.arrowmont.org
Tomato Head: "Opposite Day" by Julie Armbruster
August 5, 2018 — October 1, 2018
Category: Exhibitions & visual art and Free event
"Opposite Day" by Julie Armbruster
Armbruster's exhibit, "Opposite Day" opened this month in our Downtown location, and it's a wild ride of color, character, and composition that grabs the eye and then runs into the imagination. The work bursts with color and life and is inhabited by a cast of characters that are simultaneously alluring and suspect. http://thetomatohead.com/julie-armbruster/
At the Downtown Knoxville location Aug 5 - Sep 2 and West Knoxville Sep 3 - Oct 1
Tomato Head, 12 Market Square (865-637-4067) and 7240 Kingston Pike, Suite 172 (865-584-1075), in Knoxville. http://thetomatohead.com