Calendar of Events
Saturday, August 25, 2018
Zoo Knoxville: Touch A Truck
August 25, 2018
10 AM - 2 PM
Category: Festivals & special events, Kids & family and Science & nature
Presented by Stowers Machinery Corporation
Zoo-goers can get hands-on with big trucks, emergency vehicles, race cars and special equipment that rival the animals for size and speed at Touch A Truck. Touch A Truck activities are included with general zoo admission.
Included with general zoo admission
Zoo Knoxville, 3500 Knoxville Zoo Drive, Knoxville, TN 37914. Open every day except Christmas. Information: 865-637-5331, www.zooknoxville.org
Knoxville Museum of Art: Family Fun Day
August 25, 2018
11:00 AM - 3:00 PM
Category: Festivals & special events, Free event and Kids & family
Everyone is invited to celebrate the art and lives of Beauford and Joseph Delaney at the Knoxvile Museum of Art. Saturday, August 25, from 11am to 3pm. The summer Family Fun Day will be packed with fun art activities, artist demonstrations, continuous entertainment on stage, docents in the galleries to talk with guests about the current exhibitions and fantastic art-making activities inspired by the museum's current exhibitions and summer. Family Fun Day is free and open to the public.
Knoxville Museum of Art, 1050 World's Fair Park Dr, Knoxville, TN 37916. Hours: Tu-Sa 10-5, Su 1-5. Information: 865-525-6101, www.knoxart.org
Knoxville Children's Theatre: Networking for Young Artists workshop
August 25, 2018
10 AM - 12 PM
Category: Classes & workshops, Kids & family, Music and Theatre
Ashlee Latimer, Part of 2018 Tony-Winning Producing Team, To Lead Pre-Professional Training Workshop
Thank You Cards, and YouTube, and Branding, Oh My!: Networking for Young Artists
Cost: $50. This workshop, geared toward high school students (especially rising seniors and recent graduates), will equip students with tips and tricks for honing one of the most essential skills for every future professional in the theatre industry: Networking. From finding your tribe, to emailing your heroes, and building your personal "brand."
Tony Award-winning producer and KCT alum Ashlee Latimer will walk participants through maximizing their years as a student and how to give themselves a head start before they ever set foot in the Big Apple, Chicago, or LA. Utilizing practical exercises, insider resources, and step-by-step guides, this crash course will provide students with the tools they need to hit the ground running when they're ready to make that leap into the professional world.
Knoxville Children's Theatre, 109 E. Churchwell Avenue, Knoxville, TN 37917. Information: 865-208-3677, www.knoxvillechildrenstheatre.com
Sunset on Central
Category: Festivals & special events, Free event and Music
Coming Saturday, August 25th to Central Filling Station, Elkmont Exchange, and Schulz Brau Brewing Company--Sunset on Central!
Knoxville's biggest FREE music festival returns to Central Street in North Knoxville on Saturday, August 25th! We're thrilled to announce this year's amazing lineup that features The Lonely Biscuits as headliners with some other great Nashville bands like Harpooner, Sad Baxter, and Nightingail as well as a roster of awesome local acts.
We CAN NOT WAIT for this event his year. Last year''s event was probably our favorite day of the entire year, and we're thrilled to be expanding to three locations and getting even more of the North Knox neighborhood involved.
VIP Tickets are $35 and include drink tickets, a t-shirt and access to a really cool VIP area at the Central Filling Station Main Stage with shade, misting fans, and reserved seats. We also have brand new t-shirts from Riot Printing.
For tickets and information please visit https://www.sunsetoncentral.com/2018.
Ijams Nature Center: Wonder of Hummingbirds Festival
August 25, 2018
8 AM - 2 PM
Category: Festivals & special events, Kids & family and Science & nature
Join Ijams for the eighth annual Wonder of Hummingbirds Festival presented by WBIR-TV Channel 10!
The Wonder of Hummingbirds Festival began as a joint effort between Ijams and the Knoxville Chapter of the Tennessee Ornithological Society. The event features speakers on nature topics, wildlife educational demonstrations, and vendors selling food and drinks, plants, locally made arts and crafts, bird feeders and supplies, and garden items. The main highlight of this event is the opportunity for visitors to get close to ruby-throated hummingbirds and learn about them during banding demonstrations by Mark Armstrong, a certified Master Bander. Hummingbirds are harmlessly captured, weighed, measured and banded before being sent on their way. Banding provides a way to document hummingbird movement during migration. August and September are busy migration months in Tennessee with thousands of hummingbirds moving south on their way to wintering grounds in Central America and southern Mexico. The event also features a full schedule of wonderful education presentations.
Banding Demonstrations: 8 – 11:30 am*
*COME EARLY! BANDING IS WEATHER DEPENDENT, AND MAY END EARLIER IF HUMMINGBIRDS CAN'T BE CAPTURED
Ticket Prices:
$7 Admission (ages 12 and up)
$3 Children (ages 5-11)
FREE (Children 4 and under)
$20 Family (Parents plus children)
Link at: http://ijams.org/hummingbird-festival/
Ijams Nature Center, 2915 Island Home Ave, Knoxville, TN 37920. Hours: Grounds and trails open during daylight hours. Call for Visitor Center hours. Information: 865-577-4717, www.ijams.org
Flying Anvil Theatre: The Book of Mamaw
August 24, 2018 — August 26, 2018
Category: Theatre
Long-time Barter Theatre favorite Eugene Wolf brings his one-man show, The Book of Mamaw, to Flying Anvil Theatre for a limited run, August 24–26. The show is full of stories, songs and sketches about growing up in Greeneville, Tennessee, with a surprising spiritual path of love, kindness and compassion.
Wolf's mamaw was Bernice Rader, a Church of Christ grandmother who recognized Eugene's love of performing at an early age and guided him on his way. It's an unorthodox story of a woman who tried to capture Patty Hearst and once advised her grandson that if he was going to make it in show business he'd better, "get a dress and wear it!" Wolf made his television debut on the Cas Walker show thanks to Bernice. Since then, he has had a varied performing career, as a member of the acting company at Barter Theatre for over 21 years, as half of the country duo The Brother Boys (with Ed Snodderly), who have appeared on albums with Dolly Parton, Alison Krauss and Jerry Douglas, as well as solo concerts and films.
Wolf says Bernice was a natural subject for the show. "Mamaw was funny in spite of herself. She'd take me along when she went to sell Avon and make me get up and sing Loretta Lynn songs. I was an eight-year-old singing about my lying, cheating, drinking husband. But I didn't care. Mamaw sanctioned it, so it was all right."
Reviewers have called The Book of Mamaw "storytelling at its best."
The Book of Mamaw opens Friday, August 24, 7:30 pm, with a special fundraising performance including a reception with Wolf after the show for $35. Performances continue Saturday, August 25, 7:30 pm, for $25.00 and Sunday, August 26, 2:00 pm for $25.
Flying Anvil Theatre, 1300 Rocky Hill Road, Knoxville. Information/tickets: 865-357-1309, www.flyinganviltheatre.com
Knoxville Walking Tours
August 24, 2018 — August 26, 2018
Category: History & heritage, Kids & family and Lectures
THE CIVIL WAR IN KNOXVILLE - AUGUST 24, 2018 10:30 AM – 12:00 PM
A City Divided - It's been over 150 years since the battle of Knoxville, one of the most sharply divided cities during the civil war. Occupied by both sides with recruiting offices set up on Gay Street on the same day, Knoxville was home to spies, street fights, and family feuds that outlasted the war. Visit the downtown sites and then get an overview of the battles and fortifications from the observation deck of the Sunsphere. Meet on the porch of the East Tennessee History Center, 601 S. Gay Street.
SHADOW SIDE 2 - AUGUST 24, 2018 8:00 PM – 9:30 PM
Old City Ghosts - The lively entertainment section now known as the Old City wasn't always so friendly. The neighborhood has a history of dark times and dark deeds, and the remnants aren't just in the architecture. Formerly known as the Bowery, the district was home to saloons, dance halls, pool rooms, and bars, where famous gunmen, thieves, ladies of the evening, and troublemakers of all kinds bumped elbows with naïve travelers and honest working folk. Life here was violent—and often short. Meet in front of The Phoenix Pharmacy and Fountain, 418 S. Gay Street.
THE EARLY YEARS - AUGUST 25, 2018 10:30 AM – 12:00 PM
Early Years - Step back over two centuries and visit Knoxville's founders as you listen to the stories of the settlement of White's Fort and establishment of the capital of the Southwest Territory at the headwaters of the Tennessee. Meet on the porch of the East Tennessee History Center, 601 S. Gay Street.
GUNSLINGERS - AUGUST 25, 2018 5:00 PM – 6:30 PM
When Knoxville was the Wild West - Knoxville's history is colorful and the predominant hue is blood red. Take a walk on the wild side, from the Old City to Gay Street, down to the river and beyond. The now peaceful streets were once the scene of violence and mayhem of all descriptions—family feuds, duels, lynchings, and riots. Telling all the stories might take years, so this tour varies its route and our guide is always finding fresh tales to share. Meet in the Knoxville Visitor Center, 301 S. Gay Street.
KNOXVILLE'S MUSICAL HISTORY - AUGUST 26, 2018 1:30 PM – 3:00 PM
Tribal to Techno - Knoxville's story has always been set to music, from the time when the poetic rhythms of the native Cherokee tribes still echoed in the hills and the ballads of the Scots-Irish settlers were sung around campfires on the riverbanks. Immigrants from all over the world brought new instruments and tunes to enliven the song and East Tennessee became known as a home to musicians of every genre, whether classical, jazz, R&B, rock-n-roll, Americana, or the avant-garde sounds of ska, techno, and whatever's unveiled at this year's Big Ears Festival. Meet in the Knoxville Visitor Center, 301 S. Gay Street.
Knoxville Walking Tours last approximately 90 minutes. Adults: $15. Children 6-12: $10 (Group rate available). For more information or to book your tour, please visit the Knoxville Walking Tours Website at http://knoxvillewalkingtours.com/. Proceeds from many tours help to support the Knoxville History Project.
McClung Museum: Back to School Sale!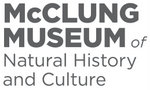 August 22, 2018 — August 29, 2018
Category: Festivals & special events and History & heritage
BACK TO SCHOOL SALE! The McClung Museum store will have a special sale August 22-29.
All students receive an additional 10% off of all museum store goods.
All books will be an additional 20% off during this period as well.
Museum Store sales go to fund educational programs for 10,000 area children. Come by & help make sure that everyone has a great time going back to school!
Remember, Museum members get an additional 10% off on top of the above discounted prices.
McClung Museum of Natural History and Culture, 1327 Circle Park Dr on the UT campus, Knoxville, TN 37996. Hours: M-Sa 9-5, Su 1-5. Information: 865-974-2144, http://mcclungmuseum.utk.edu
Lotus Light: Festival of Sacred Space
August 22, 2018 — August 26, 2018
Category: Festivals & special events
Lotus Light is a Contemplative Community Center in the Mechanicsville neighborhood of Knoxville, TN. Beginning as a collaborative initiative of several Buddhist groups in Knoxville, Lotus Light seeks to provide a space for anyone interested in the practice of mind, secular or traditional, and to embody this practice for the purpose of personal and collective awakening.
Lotus Light is committed to diversity and openness to all individuals regardless of their race, gender, sexual orientation, religion, or political affiliation, and as a community center, Lotus Light is invested in outreach to the local and broader communities, offering programs and aid to foster a culture of wisdom and compassion in society.
To celebrate the opening of the center and to invite the local community, Lotus Light is planning a Festival of Sacred Space, from August 22-26. The central feature will be the construction of a sand maṇḍala featuring the Buddha of Compassion. Although these practices are rooted in the history and culture of Tibet, they offer opportunities beyond mere historical or aesthetic appreciation. They offer us, as people who live a modern western lifestyle, a chance to connect deeply with the natural beauty and power that is the essence of interconnectedness and impermanence. In this way, the sand maṇḍala can appeal to anyone regardless of belief or background.
Several monks from the Tibetan Buddhist Drikung Kagyu Lineage have been invited to construct the maṇḍala, and will preside over the blessing ceremony on Saturday, August 25th. The following day will be devoted to prayers of universal compassion
and will conclude with the dissolution of the maṇḍala and a procession to the Tennessee River where the sand will be deposited with prayers for the benefit of the region.
The public is invited to visit at any time during the festival, which will feature various programs including talks, group practices of compassion, a children's art program, a maṇḍala sound meditation, and a ceremony of consecration. All programs are either
free or donation based.
For more information please visit http://lotuslightcenter.org/.
Knoxville Museum of Art: Joseph Delaney: On the Move
August 17, 2018 — November 4, 2018
Category: Exhibitions & visual art and Free event
More than 40 paintings and drawings from public and private collections around the country celebrate the life and achievement of this well-known Knoxville native.
Joseph Delaney (1904-1991) rose from humble beginnings in Knoxville to establish himself as a tireless and prolific painter of Manhattan's urban scene. Over the span of his 60-year career, Delaney displayed a remarkable ability to express the city's vitality using the loose brushwork of gestural abstraction, which at the time represented the cutting edge of studio practice, without sacrificing the narrative content many of his contemporaries had abandoned. The works featured in On the Move represent the variety of ways in which he used this hybrid method to infuse his painted scenes with vibrant energy, and intricate patterns of movement.
While capturing the ebb and flow of life on the boulevards and back alleys, Delaney's vigorous brushwork also reveals his restless spirit and insatiable creative drive. On the Move has been organized by the KMA in the hopes of generating newfound appreciation and scholarly attention for an artist who captured his time and place with uncommon energy and a fiercely independent spirit. In depicting Manhattan's urban scenes, the artist trains his ever-shifting vantage point on gleaming plazas and gritty nightspots with equal intensity and familiarity. In some compositions, near-panoramic views emphasize the pulse of crowds within vast architectural arenas. In others, the artist focuses on specific urban structures—subway cars, bridges, and roadways—that make movement possible.
The public is invited to celebrate the art and life of Joseph Delaney at the KMA Family Fun Day on Saturday, August 25 from 11am to 4pm. This event is free and open to the public thanks to the generosity of Katherine and Joe Fielden.
Knoxville Museum of Art, 1050 World's Fair Park Dr, Knoxville, TN 37916. Hours: Tuesday-Saturday, 10AM-5PM, Sunday, 1-5PM. Information: 865-525-6101, www.knoxart.org
Fountain City Art Center: FCAC 10th Annual Members' Show

August 17, 2018 — September 20, 2018
Category: Exhibitions & visual art, Fine Crafts and Free event
Reception: August 17, 6:30 – 8:00 PM - Free and open to the public.
Exhibit viewing hours: Hours: Tu & Th 9-5, W & F 10-5, 2nd-4th Sa 10-1. Fountain City Art Center, 213 Hotel Ave, Knoxville, TN 37918. Information: 865-357-2787, www.fountaincityartcenter.com