Calendar of Events
Sunday, August 19, 2018
Tennessee Theatre: WUTK 90.3 FM presents Umphrey's McGee
Category: Music
The music of Umphrey's McGee unfolds like an unpredictable conversation between longtime friends. Its six participants—Brendan Bayliss [guitar, vocals], Jake Cinninger [guitar, vocals], Joel Cummins [keyboards, piano, vocals], Andy Farag [percussion], Kris Myers [drums, vocals], and Ryan Stasik [bass]—know just how to communicate with each other on stage and in the studio. A call of progressive guitar wizardry might elicit a response of soft acoustic balladry, or a funk groove could be answered by explosive percussion. At any moment, heavy guitars can give way to heavier blues as the boys uncover the elusive nexus between jaw-dropping instrumental virtuosity and airtight songcraft.
Tennessee Theatre, 604 S. Gay Street, Knoxville, TN 37902. For information/tickets: 865-684-1200, www.tennesseetheatre.com, www.ticketmaster.com
Cruising with The Smoky Mountain Blues Society
August 19, 2018
4:00-7:00PM
Category: Music
Blues Lovers, Be sure to mark your calendars and get your tickets early for these special super fun SUNDAY CRUISES featuring Regional and International Touring Bands on the "Star of Knoxville":
Blues Cruise 4 with Leftfoot Dave - Aug. 19
ALL 2018 CRUISES are 4 to 7pm! Boarding begins at 3pm. SMBS Members get a $3 discount,...(enough for your first beer).
CALL THE RIVERBOAT early at 865-525-7827 and reserve your ticket today – or online at http://tnriverboat.com/blues-cruises-2/. Full bar & limited food menu available. Smoking permitted on the upper deck. The Cruise Series helps fund our Blues In The Schools (BITS) Area Programs.
Smoky Mountain Blues Society: http://smokymountainblues.org/wp/
Farragut Museum: Special Exhibit: Honoring Our Veterans - Extended Hours
August 19, 2018
1:30-3:30 PM
Category: Exhibitions & visual art, Free event and History & heritage
On August 19, the Farragut Museum will be holding special extended hours from 1:30-3:30pm for those who cannot make it to the museum during the week.
The Farragut Museum hosts a very special exhibit which will showcase paintings by local artist Alexander Dumas. Visitors will also be able to view artifacts from various branches of the military and numerous wars, including the Korean War, Vietnam War, World War I and II, and Desert Storm. Dumas was born in Detroit, Mich., and started painting on his 27th birthday. Serving in the U.S. Navy from 1945-1949 and as a Hospital Corpsman at the University of Virginia from 1949-1953 gave Alex a unique perspective on war. As a WWII veteran, the images of young men suffering from the wounds of war have stayed with the artist for a lifetime. While he did not see combat, many of his patients came back to the States with wounds that would be considered horrific under any circumstance. His wartime paintings are based on combat photographs. Dumas spent 16 years as a member of the Tennessee State Guard, retiring with the rank of Major. His paintings are on exhibit at the Tennessee Theatre, the East Tennessee Historical Society and the USS Tennessee Battleship Museum, among other places. He currently teaches a painting class at Strang Senior Center in Knoxville.
Farragut Town Hall, 11408 Municipal Center Dr, Farragut, TN 37934. Hours: M-F 10-4:30. Information: 865-966-7057, www.townoffarragut.org/museum
The Muse Knoxville: Art Inspirations: StoryMaking
Category: Kids & family, Science & nature and Theatre
Sunday August 5 & Sunday August 19 from 2:00-3:30pm
StoryMaking is a special event that allows children to explore the materials in the art MakeSpace and other exhibits to help them imagine stories to write, create, and play out. Your little ones will enjoy an engaging lesson on the stage, create with craft materials to help them unleash their imagination, and share stories with an audience. This activity is FREE with museum admission! All ages are welcome!
The Muse Knoxville, 516 N. Beaman Street, Knoxville, TN 37914. Information: 865-594-1494, www.themuseknoxville.org/calendar
East Tennessee Historical Society: Lecture & Book Signing with Barbara Aston-Wash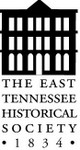 Category: Free event, History & heritage, Lectures and Literature & readings
"Bless Her Heart: The Life and Times of Ellen McClung Berry" - a Lecture & Book Signing with Barbara Aston-Wash
Ellen Berry (1894-1992), a descendant of Knoxville founder James White, was a southern aristocrat who lived a life of love, riches, world travel, and royal connections. Yet her life was marred by tragedy, sorrow, and a misplaced trust that took her fortune and became an episode of the television series Unsolved Mysteries.

Best known for her Knoxville News-Sentinel society column, "People and Parties," award-winning journalist Barbara Aston-Wash has interviewed some of the brightest lights of the Twentieth Century, some of whom read like a national who's who.
The lecture and book signing is presented by the East Tennessee Historical Society, is free and open to the public, and will begin at 2:30 p.m. at the East Tennessee History Center, 601 S. Gay Street, Knoxville. For more information on the lecture, exhibitions, or museum hours, call 865-215-8824 or visit the website at www.EastTNHistory.org.
Family Fest at World's Fair Park
Category: Festivals & special events, Free event and Kids & family
Join Pathways Church for our 4th Annual Family Fest at World's Fair Park.
We'll have inflatables for all ages - from kids to adults. Plus, free hot dogs, chips, and drinks. Rocky Top Snoballs will even be on site giving out FREE shaved ice! The main stage will feature music, games, and prizes, too!
Don't miss this AMAZING event for the entire family! https://www.facebook.com/events/244503196370852/
Birdhouse Knoxville: Sunday Dinner for August- Treesnap
Category: Free event, Lectures and Science & nature
This month our Sunday Dinner guest speaker will be 4th and gill's own Meg Staton, talking about her Treesnap project! Learn about how you can help threatened trees survive!
"Invasive diseases and pests threaten the health of America's forests. Scientists are working to understand what allows some individual trees to survive, but they need to find healthy, resilient trees in the forest to study. That's where concerned foresters, landowners, and citizens (you!) can help. Tag trees you find in your community, on your property, or out in the wild using TreeSnap! Scientists will use the data you collect to locate trees for research projects like studying the genetic diversity of tree species and building better tree breeding programs."
As always, potluck is at 6, speaker and discussion at 7. Bring some food, make new friends, learn something new!
The Birdhouse Bird-Feeder Gallery/Cafe, 800 N 4th Avenue, Knoxville, TN 37917. Information: http://birdhouseknoxville.com, birdhouseknoxvillegallery@gmail.com
St. James Episcopal Church: Film Screening: "The Lady in the Van"
Category: Film and Free event
St. James Episcopal Church of Knoxville, 1101 N Broadway NE, Knoxville, Tennessee 37917
Based on the true story of Miss Shepherd (played by Maggie Smith!), an eccentric woman who parks her van in a London driveway and proceeds to live there for 15 years. A begrudged relationship is transformed in the mutual discovery of the other's full humanity. [PG-13]
This screening is part of our Summer Film Series entitled, "And Who is My Neighbor?" in which we explore this age-old question from the Gospel of Luke (10:29) through the medium of film. After watching each movie, we'll have a short time for discussion. Popcorn and soda will be provided. Feel free to brown-bag dinner! To make sure we have enough time, the movies will begin at 6:35pm SHARP!
Knoxville Museum of Art: Joseph Delaney: On the Move
August 17, 2018 — November 4, 2018
Category: Exhibitions & visual art and Free event
More than 40 paintings and drawings from public and private collections around the country celebrate the life and achievement of this well-known Knoxville native.
Joseph Delaney (1904-1991) rose from humble beginnings in Knoxville to establish himself as a tireless and prolific painter of Manhattan's urban scene. Over the span of his 60-year career, Delaney displayed a remarkable ability to express the city's vitality using the loose brushwork of gestural abstraction, which at the time represented the cutting edge of studio practice, without sacrificing the narrative content many of his contemporaries had abandoned. The works featured in On the Move represent the variety of ways in which he used this hybrid method to infuse his painted scenes with vibrant energy, and intricate patterns of movement.
While capturing the ebb and flow of life on the boulevards and back alleys, Delaney's vigorous brushwork also reveals his restless spirit and insatiable creative drive. On the Move has been organized by the KMA in the hopes of generating newfound appreciation and scholarly attention for an artist who captured his time and place with uncommon energy and a fiercely independent spirit. In depicting Manhattan's urban scenes, the artist trains his ever-shifting vantage point on gleaming plazas and gritty nightspots with equal intensity and familiarity. In some compositions, near-panoramic views emphasize the pulse of crowds within vast architectural arenas. In others, the artist focuses on specific urban structures—subway cars, bridges, and roadways—that make movement possible.
The public is invited to celebrate the art and life of Joseph Delaney at the KMA Family Fun Day on Saturday, August 25 from 11am to 4pm. This event is free and open to the public thanks to the generosity of Katherine and Joe Fielden.
Knoxville Museum of Art, 1050 World's Fair Park Dr, Knoxville, TN 37916. Hours: Tuesday-Saturday, 10AM-5PM, Sunday, 1-5PM. Information: 865-525-6101, www.knoxart.org
Knoxville Children's Theatre: Mark Twain's "Tom Sawyer"
August 17, 2018 — September 2, 2018
Category: Kids & family and Theatre
Full of comedy and thrills, and one of America's most enduring stories. Life is pretty fun down by the Mississippi River in Tom Sawyer's hometown. He hunts for buried treasure with his best pal Huck Finn, enjoys time with the beautiful Becky Thatcher, and avoids having to whitewash Aunt Polly's fence. But the events of one fateful summer night will change the town forever, and the boys' dream of buried treasure just might come true!
The live stage play will be performed August 17 through September 2:
Fri., Aug. 17 at 7 PM, Sat., Aug. 18 at 1 PM & 5 PM, Sun., Aug. 19 at 3 PM
Thurs., Aug. 23 at 7 PM, Fri., Aug. 24 at 7 PM, Sat., Aug. 25 at 1 PM & 5 PM, Sun., Aug. 26 at 3 PM
Thurs., Aug. 30 at 7 PM, Fri., Aug. 31 at 7 PM, Sat., Sept. 1 at 1 PM & 5 PM, Sun., Sept. 2 at 3 PM
The play is performed by 19 talented young actors, from ages 10 to 15. Eason Bullard will play the title role, and Maddy Grace Payne will perform as Becky Thatcher. Braxxton Sommers will take on the role of Huckleberry Finn, and Ella Trisler will play Aunt Polly. Zack Allen, KCT's Producing Director, will direct the production. Central High student Jacob Sousley will head up scenery duties. L&N STEM student Derrick Washington, Jr. will work on lighting, and West High student Brycen Ritchie will design costumes. Averi Waller will be the play's stage manager. KCT is East Tennessee's leading producer of plays for children.
Knoxville Children's Theatre, 109 E. Churchwell Avenue, Knoxville, TN 37917. Information: 865-208-3677, www.knoxvillechildrenstheatre.com
Oak Ridge Playhouse: Deathtrap
August 17, 2018 — August 26, 2018
Category: Theatre
Showtimes
Fri Aug 17, 2018 | 8:00PM
Sat Aug 18, 2018 | 8:00PM
Sun Aug 19, 2018 | 2:00PM
Thu Aug 23, 2018 | 8:00PM
Fri Aug 24, 2018 | 8:00PM
Sat Aug 25, 2018 | 8:00PM
Sun Aug 26, 2018 | 2:00PM
Twists, turns, and mysteries abound in this gripping Tony Award winning thriller. Paralyzed by writer's block and frustrated with a string of box office failures, Broadway playwright Sidney Bruhl finds light at the end of the tunnel in a play written by one of his eager students. At the end of his rope, Sidney convinces the aspiring young writer to collaborate on what is sure to be a Broadway smash. An intense string of revelations and double-crosses leads to a startling climax that will have you on the edge of your seat and guessing until the very end.
Oak Ridge Playhouse, 227 Broadway, Oak Ridge, TN 37830. Information and tickets: 865-482-9999, www.orplayhouse.com