Calendar of Events
Sunday, August 5, 2018
Tomato Head: "Opposite Day" by Julie Armbruster
August 5, 2018 — October 1, 2018
Category: Exhibitions & visual art and Free event
"Opposite Day" by Julie Armbruster
Armbruster's exhibit, "Opposite Day" opened this month in our Downtown location, and it's a wild ride of color, character, and composition that grabs the eye and then runs into the imagination. The work bursts with color and life and is inhabited by a cast of characters that are simultaneously alluring and suspect. http://thetomatohead.com/julie-armbruster/
At the Downtown Knoxville location Aug 5 - Sep 2 and West Knoxville Sep 3 - Oct 1
Tomato Head, 12 Market Square (865-637-4067) and 7240 Kingston Pike, Suite 172 (865-584-1075), in Knoxville. http://thetomatohead.com
Knoxville Irish Society: Back to School Movie Night
Category: Film, Free event, History & heritage and Kids & family
It's time again for our annual Back to School Movie Night!
This year, we will be screening the Irish children's classic, Secret of Kells.

In this film, a young boy called Brendan is an apprentice calligrapher in a medieval outpost under siege by Norse invaders. Brendan's life is changed when a master illuminator arrives with a magical unfinished text, and Brenden is challenged with the task of finishing the book. Along the way, He meets a fairy girl called Aisling who helps him in his journey to bring light to the darkness.
Sunday, August 5th, 4:00 pm, 3131 Morris Avenue, Knoxville, TN
FREE Admission.
Snacks and Non- alcoholic drinks will be available.
If you have any questions email us at info@knoxvilleirish.com
Ijams Nature Center: Crawdad Fetch and Catch
Category: Kids & family and Science & nature
(Ages 6 and up) Ijams' Family Adventure Sundays are great afternoon fun for kids and their parents. Join naturalist Stephen Lyn Bales for our annual Crawdad Fetch and Catch. In the heat of late summer we will explore the cool waters of Toll Creek searching for crawdads under rocks. Plus we'll look for aquatic invertebrates like dobsonfly, crane fly and caddisfly larvae. We may even find a few fish too. Participants should be prepared to get wet and muddy. Participants must wear closed-toe shoes, old tennis shoes work best. No one under the age of six allowed due to the depth of the creek. Meet at the Visitor Center. A change of clothes is highly recommended.
The fee for this program is $8 per person. EVERYONE MUST HAVE A TICKET.
Ijams Nature Center, 2915 Island Home Ave, Knoxville, TN 37920. Hours: Grounds and trails open during daylight hours. Call for Visitor Center hours. Information: 865-577-4717, www.ijams.org
Bijou Art Gallery: "Songbirds & Smoke Rings" Exhibition by Robert Felker
August 3, 2018 — August 31, 2018
Category: Exhibitions & visual art and Free event
Join us for the August First Friday featuring Knoxville's Robert Felker, opening August 3, 5:30-8:30 PM.
Songbirds & Smoke Rings — Paintings and Mixed-media Collages
About the artist: I am a painter and collage artist looking for the magic in everyday life. Whether it's the tranquil lake at sunset, or the abandoned country store, I want to honor and capture the beauty I see in the world. I earned a BFA from School of Visual Arts (1991) and today, live in Tennessee with my wife, two kids and our backyard chickens. https://www.robertfelker.com/
1991 - graduated School of Visual Arts with a BFA in Media Arts.
Spring 1991 - Solo show through SVA Galleries, entitled "Works on Paper"
Spring 1991 - Group show at the Art Directors Club, entitled "Illustration as Short Story"
Spring 1991 - Group show: "Images of Labor," Gallery 1199, NY
1991 - 1998 - Freelance illustrator, clients include: Lenscrafters, Sun Microsystems, Alfred Knopf, Dartmouth Press
1998 - present - personal work and private commissions
Bijou Theatre, 803 S. Gay Street, Knoxville, TN 37902. Information: 865-522-0832, https://knoxbijou.org/art-gallery/
Art Market Gallery: Work by Eun-Sook Kim and Jennifer Lyndsay
August 3, 2018 — August 31, 2018
Reception August 3, 5:30pm
Category: Exhibitions & visual art, Fine Crafts and Free event
Recent works by artist Eun-Sook Kim and jewelry artist Jennifer Lyndsay will be featured throughout August at the Art Market Gallery. An opening reception, including complimentary refreshments and live music performed by Maddie Carpenter and Jordan McCullough, will begin at 5:30 p.m. on August 3rd, during Downtown Knoxville's monthly First Friday Art Walk.
The show will feature Jennifer's one-of-a-kind beaded jewelry, as well as Eun-Sook's multi-culturally influenced paintings.
Other highlights throughout August: The Marjorie Horne Retrospective in the Art Market Gallery foyer, featuring works by the late Marjorie Horne; and the New Members Show, focusing on the work of the gallery's newest artists, Sandy Hoeft, Luke Proffitt, Lindsay Kromer, Terri Swaggerty, Roger Hankins and Lynne Straka.
Art Market Gallery, 422 S. Gay St, Knoxville, TN 37902. Hours: Tu-Th & Sa 11-6, Fri 11-9, Su 1-5. Information: 865-525-5265, www.artmarketgallery.net
Art Market Gallery: Marjorie Horne Exhibition
August 3, 2018 — August 31, 2018
Category: Exhibitions & visual art and Free event
Works by the late artist Marjorie Horne will be on display in the Art Market Gallery foyer throughout August. A reception, including complimentary refreshments, will be held in conjunction with the East Tennessee History Center's History Fair on Saturday, August 18, 2018, from 11:00 a.m to 6:00 p.m. Please join us for this special retrospective of Marjorie's work.
Marjorie Horne (1945–2017): Marjorie Spalding Horne was originally from Richmond, Indiana. She moved to the Knoxville, Tennessee area with her husband and two sons in 1978. She earned a Bachelor of Fine Arts Degree from the University of Tennessee, Knoxville in 1981. Marjorie received numerous purchase and merit awards over the years in regional and national exhibitions. Her colored pencil work was juried into many International Exhibitions of the Colored Pencil Society of America (CPSA), earning Signature Status in 2004, and a five year merit award in 2008. One of her pieces was published in The Best of Colored Pencil V, edited by the founder of CPSA, Vera Curnow. Her pieces were among Top 100 winners in the 2006 PaintAmerica and the 2007 Paint the Parks MiniTop50 competitions. She earned a Best of Show award in the 2009 Knoxville Museum of Art "Artists on Location" event. She presented one-person exhibits in Oak Ridge, Tennessee, Roane State Community College, Webb School, Tennessee Valley Unitarian Church and the College of Wooster in Wooster, Ohio. In 2007 she and her sister Betty Hendrix shared an exhibit at the Campbell House Gallery in Southern Pines, North Carolina. Marjorie greatly enjoyed being a member and occasional featured artist of The Art Market Gallery, and admired the work of her fellow artists.
Transparent and reflective surfaces were recurrent themes in her colored pencil drawings and watercolors. She was a devotee of light and possessed a patient, detailed technique. She took thousands of photographs as sources for paintings. In recent years, her favorite subjects were the landscape and wildlife of Cades Cove, Yellowstone National Park, Pawley's Island, and scenes of downtown Knoxville. Marjorie passed away on October 1, 2017, in Knoxville due to complications from cancer. She had recently retired from over 30 years working in accounting, and was focussing her energy on artwork and her health. "Always, art is a form of meditation for me. It feeds my soul and brings wholeness to my life."
Art Market Gallery, 422 S. Gay St, Knoxville, TN 37902. Hours: Tu-Th & Sa 11-6, Fri 11-9, Su 1-5. Information: 865-525-5265, www.artmarketgallery.net
Ijams Nature Center: Exhibition by Kathy Thacker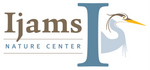 August 1, 2018 — August 31, 2018
Category: Exhibitions & visual art and Free event
Stop by to see Kathy Thacker's colorful, textural paintings this August! Her work, which also includes murals and illustrations for children's books, explores everything from still life and portraits to whimsical depictions of animals and food.
More events at http://ijams.org/events/. Ijams Nature Center, 2915 Island Home Ave, Knoxville, TN 37920. Hours: Grounds and trails open during daylight hours. Call for Visitor Center hours. Information: 865-577-4717, www.ijams.org
Tomato Head: Exhibition by Carl Gombert
July 30, 2018 — September 3, 2018
Category: Exhibitions & visual art and Free event
"Newer Things" will view at the downtown Knoxville Tomato Head on Market Square thru August 5th. He will then exhibit from the West Knoxville Gallery Tomato Head from August 7th thru September 3rd.
Carl Gombert is the featured artist, and while you probably won't catch him there to share his personal magic, the works in his exhibit have a magic all their own. The exhibit consists of rubber stamped decorative pieces that have been Gombert's focus for the last five years...
Read his bio from a previous TH show here: http://thetomatohead.com/carl-gombert/
Tomato Head, 12 Market Square (865-637-4067) and 7240 Kingston Pike, Suite 172 (865-584-1075), in Knoxville. http://thetomatohead.com
Flying Anvil Theatre: One Act Play Fest
July 25, 2018 — August 19, 2018
Flying Anvil Theatre presents their newest show, 8X10 - a theatrical buffet of funny and offbeat short plays opening July 27 for a four-week run. Ten actors take on eight plays in an evening Artistic Director Jayne Morgan calls both challenging and fun.
"If you like variety, this is the show for you! All the plays are really smart, in very different ways. They make you laugh while asking existential questions about the meaning of life, relationships and creativity. There is literally something for everyone. We say, don't like this play? Hang on. There's something totally different coming along in ten minutes!"
The program of one-acts features several works by local playwrights Margy Ragsdale and Staci Swedeen. Plots of the plays run the gamut from three monkeys randomly typing the works of Shakespeare, a game God plays with Adam and Eve, how office jealousy warps the story of how one guy got the promotion and two drama teachers stranded in the desert. There are love stories, absurd twists and turns and one rather unusual house cat. All in a compact, fast-paced 90 minutes.
The casts of the plays include Crystal-Marie Albertson, Angela Grant, Dennis Hart, Steve Louis, Michael Marks, Margy Ragsdale, David Snow, David Steele, Windie Wilson. Directors are Carrie Booher, Keri McClain and Terry Pfeiffer.
8X10 has two preview performances – a Pay-What-You-Can preview on Wednesday, July 25, and an $16 Thursday preview on July 26. Opening Night is Friday, July 27, followed by a reception with the cast and crew. The show runs four weeks, through August 19.
Evening performances are at 7:30 pm and Sunday matinees are at 2:00 pm. at Flying Anvil Theatre, 1300 Rocky Hill Rd. Tickets are $22 and $24 (Students with I.D. $16) and may be purchased online at flyinganviltheatre.com, or call 865-357-1309 to make reservations.

Runs July 27 through August 19. Tickets available at https://www.ticketpeak.com/res/FlyingAnvil.
Tickets can be purchased online or reserved via telephone. Flying Anvil Theatre, 1300 Rocky Hill Road, Knoxville. Information: 865-357-1309, www.flyinganviltheatre.com
Theatre Knoxville Downtown: The Fantasticks
July 20, 2018 — August 5, 2018
Music by Harvey Schmidt, Lyrics by Tom Jones
Directed by Rebecca Gomez
"Try To Remember" a time when this romantic charmer wasn't enchanting audiences around the world. The Fantasticks is the longest-running musical in the world and with good reason: at the heart of its breathtaking poetry and subtle theatrical sophistication is a purity and simplicity that transcends cultural barriers. The result is a timeless fable of love that manages to be nostalgic and universal at the same time.
The Fantasticks is a funny and romantic musical about a boy, a girl, and their two fathers who try to keep them apart. The narrator, El Gallo, asks the audience to use their imagination and follow him into a world of moonlight and magic. The boy and the girl fall in love, grow apart and finally find their way back to each other after realizing the truth in El Gallo's words that, "without a hurt, the heart is hollow."
Theatre Knoxville Downtown, 319 North Gay Street, Knoxville, TN 37917. Information & tickets: 865-544-1999, www.theatreknoxville.com
Tennessee Stage Company: Shakespeare on the Square
July 12, 2018 — August 12, 2018
Category: Festivals & special events, Free event, Kids & family and Theatre
July 12 – August 12, Thursday to Sunday, 7:00 PM nightly
Shakespeare on the Square annually features two of the magnificent plays of Williams Shakespeare, comedies, tragedies and histories, rotated nightly outdoors on Market Square in the heart of downtown Knoxville. A blanket or a camp chair is all you need to view these performances. Or treat yourself to reserved VIP seating for just $15 per person, including a complimentary bottle of water and local merchant goodie bag. While we perform with no admission charge for general seating, we do appreciate your donations – we'll pass a basket nightly and suggest a $10 donation per person. We also accept cash or credit cards at the "front of house" table.
Cymbeline: July 12, 14, 20, 22, 26, 28, and August 3, 5, 9, & 11
Special performance at Blount County Library in Maryville on July 30!
Cymbeline is the King of Britain. He marries an unpleasant woman who has an arrogant son called Cloten. Cymbeline arranges the marriage of his beautiful daughter, Imogen, to Cloten, but she defies him and marries the poor but worthy Posthumus Leonatus.
Henry IV, Part One: July 13, 15, 19, 21, 27, 29, and August 2, 4, 10, & 12
The story of Prince Hal (the future King Henry V of England), a fifteenth century wild child who carouses with criminals and commoners, helps his loser chums rob his father's treasury, and spends all his time in seedy bars. This, of course, all takes place before Prince Hal's glorious "reformation," when he transforms himself from a total disgrace into a noble leader, who helps put down a rebel uprising that threatens his father's reign, and kills the guy whose been bad-mouthing him all over England. Being a young prince is busy work, and this is just Part 1 of the story!
Indoor Matinee Performances - July 22: Cymbeline and August 5: Henry IV, Part One
Our indoor matinees take place in the luxuriously air conditioned and well appointed Scruffy City Hall at 32 Market Square. Both shows begin at 2:00 p.m. and admission is $15.00 at the door.
Tennessee Stage Company: 865-546-4280, www.tennesseestage.com
TVUUC Exhibition: Portraits by Bobbie Crews and Clay Thurston
June 15, 2018 — August 7, 2018
Category: Exhibitions & visual art and Free event
Art Exhibit at Tennessee Valley Unitarian Universalist Church - Free and open to the public.
Reception Friday, June 15, 6:00 to 7:30 pm. Artists' talks at 6:30 pm.

Bobbie Crews
This collection of portraits was done in oil on canvas, quickly capturing personalities and revealing information about that person in a quick and concise manner. Some of the portraits are fleshed out with color pushing the image off the canvas, while others are capture the essence with burnt umber over a toned canvas. Both have their charms.

A self-taught artist who later earned a BFA in 2007 as an adult at the University of Tennessee, Crews has done portraits of people all her life. In 2009 she began creating "Intimate Portraits of Automobiles." She has earned awards at several "Concours d"Elegance" car shows around the country and has shown in art museums in El Dorado and Topeka, Kansas; Biloxi; Indianapolis; and Midland, Michigan. She's currently exhibiting at Carlock Motorcar Company in Brentwood, Tennessee. The Knoxville Family Justice Center houses a permanent exhibit of her work about women's issues. I've participated in many other group and solo exhibitions and her murals are scattered around East Tennessee. Published by PBS television, American Art Collector, Hemmings and other magazines, and a member of the OPA and Portrait Society of America, Crews works on commission, especially in portraiture; teaches; critiques; and gives workshops and presentations.

Clay Thurston
Thurston says, "Wildlife and nature are gifts that should be enjoyed and protected by all of us. Patience is the number one element of capturing my subject, and I will spend weeks, months and years learning animal behaviors, studying the environment and finally getting the photo."

Born in New Hampshire and raised in Maine, Thurston finished his undergraduate degree in education at Sam Houston State and his Masters in Education and Biology at the University of Tennessee. He taught in Oak Ridge Schools for 33 years, retiring from teaching in 2005. Since then, he has worked full time in nature and wildlife photography. He has traveled the world and shared his experiences through his work with other nature enthusiasts. He was honored to present his work to the North American Nature Photographers Association a few years back and exhibits all over the eastern half of the United States. www.claythurston.com
Tennessee Valley Unitarian Universalist Church, 2931 Kingston Pike, Knoxville, TN 37919. Gallery hours: M-Th 10-5, Su 10-1. Information: 865-523-4176, www.tvuuc.org