Calendar of Events
Sunday, August 12, 2018
TVUUC exhibition: Works by Gary Heatherly and Althea Murphy-Price
August 12, 2018 — October 11, 2018
Category: Exhibitions & visual art and Free event
Reception Friday, August 17, 6:00 to 7:30 pm. Artists' talks at 6:30 pm.
About Gary Heatherly: Heatherly recently retired from 30 years of commercial photography and is returning to the beginnings of his art. Still photography captures the precious moments of life. When we are younger, he says, life passes in slow motion as we explore our new world. As we age and shed the curiosity and wonder of youth, life speeds up. Photographers strive to capture and embellish the pristine moments for future appreciation. Heatherly has lived in Knoxville for over 55 years. He attended West High School and graduated with honors in 1974 from UT Knoxville with a BFA in Studio Art, emphasis in drawing and painting. He started his own photography business in the mid 70's and focused on advertising, editorial, architectural and stock photography. His work allowed him to see the world with trips to the Philippines , Ireland, and the Caribbean. He published a Book of the Year winner along with help from WBIR and Robin Easter Design: Knoxville Then & Now. He is featured in three other "coffee table" books about Knoxville. www.garyheatherly.com

About Althea Murphy-Price: Murphy-Price is inspired by the social implication of beauty as it relates to female identity, women and culture. This work investigates how identity is informed and influenced through the context of a deceptively subversive beauty culture. Real and false, decoration and imitation are addressed and questioned. Recent work is inspired by the popular hashtag #blackgirlmagic and online image results from searching "perfect hair" and "perfect skin." Her response to these images is colorful, playful and expressive of a child-like fascination. Althea Murphy-Price began her studies in Fine Art at Spelman College before receiving her Master of Arts in Printmaking and Painting from Purdue University and later studying at the Tyler School of Art, Temple University, where she earned her Master of Fine Arts. She has exhibited in venues throughout the country and abroad, including the Weston Gallery, Cincinnati; Howard Museum of Art, Baltimore; Wellesley College, Boston; Wade Wilson Art Gallery, Houston; Indiana University Art Museum; The Print Center, Philadelphia; The Halsey Institute of Contemporary Art, Charleston; and the Knoxville Museum of Art. International exhibits include the International Printmaking Exhibition, Jingdezhen, China; the American Youth Printmaking Exhibition, Lui Haisu Art Museum, Shanghai, China; and Print Resonance, Musashino Art University, Tokyo Japan. She was artist in residence at the Frank Lloyd Wright School; University of Hawaii, Hilo; The Vermont Studio Center; and the Venice Printmaking Studio. Her writings and work have been featured in Art Papers Magazine, CAA Reviews, Contemporary Impressions Journal, Art in Print, Printmaking: A Complete Guide to Materials and Process, and Printmakers Today. www.altheamurphyprice.com
Tennessee Valley Unitarian Universalist Church, 2931 Kingston Pike, Knoxville, TN 37919. Gallery hours: M-Th 10-5, Su 10-1. Information: 865-523-4176, www.tvuuc.org
Knoxville Museum of Art: Second Sunday Docent Tours & Art Activities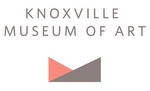 Category: Exhibitions & visual art, Free event and Lectures
Each Second Sunday of the month at 2pm, docents offer free guided tours of Higher Ground, Currents, and traveling exhibitions to the public. In order to reach a broader audience the KMA offers Spanish speaking tours once a month at 3pm. From 1-4pm there will also be art activities for all ages!
Knoxville Museum of Art, 1050 World's Fair Park Dr, Knoxville, TN 37916. Hours: Tuesday-Saturday, 10AM-5PM, Sunday, 1-5PM. Information: 865-525-6101, www.knoxart.org
Ijams Nature Center: Citizen Science - Nature's Calendar
Category: Kids & family and Science & nature
(Ages 7 and up) Naturalists at Ijams Nature Center, along with scientists and educators at the National Phenology Network, are collecting and analyzing observations on plants and animals to learn more about Nature's Calendar. They are using a powerful tool called Phenology! Phenology is used to track when things like flowering, migration, and egg laying occur from year to year. It is how we know flowering is happening earlier in the year and birds are moving further north to breed.
But there are still more questions to be answered, and we need your help! This program provides an introduction to phenology and ways YOU can get involved with observing at home, school, or right here at Ijams.
This is event is $4. EVERYONE MUST HAVE A TICKET.
Ijams Nature Center, 2915 Island Home Ave, Knoxville, TN 37920. Hours: Grounds and trails open during daylight hours. Call for Visitor Center hours. Information: 865-577-4717, www.ijams.org
Central Filling Station: Brunch & Browse!
Category: Culinary arts, Exhibitions & visual art and Festivals & special events
Sunday at 11 AM - 3 PM
At Central Filling Station, 900 N Central St, Knoxville, TN 37917
The second Sunday of each month, Brunch & Browse at Central Filling Station:
Food trucks:
Southern Sisters Mobile Cafe
Meatball Madness and More
Farm-to-Griddle Crepes
Chicken Coop
City Garden Coffee
Libacious Cocktail Catering will be in the house from 11AM - 3PM mixing up delicious beer cocktails!
Retail Vendors:
We add new vendors all the time - see our news feed for updates!
Retail vendors will be on site from 11AM - 3PM; food & drink until 6~
https://www.facebook.com/events/2061692617423120/
Mighty Mud: Sunday Brunch with Lux
Category: Classes & workshops, Exhibitions & visual art and Fine Crafts
Instructor: Anais Lux
Join Lux for Sunday Brunch and Wheel Throwing Instruction for Beginner's. This is a chance to get to know your way around the pottery wheel while enjoying good food and good company. Different menu every month, and of course coffee & tea! No prior experience necessary.
$50.00 - All Materials Provided
Different Menu Every Month, Coffee & Tea Provided
Mighty Mud, 127 Jennings Avenue, Knoxville, TN 37917. Hours: Tu-F 11-6, Sat 9-5. Open studio time on Thu 6-9. Information: 865-595-1900, www.mightymudclay.com
Foothills Community Players: You're a Good Man, Charlie Brown
August 10, 2018 — August 19, 2018
Category: Kids & family, Music and Theatre
At Holler Performing Arts Center, 109 W. Anderson Ave, Knoxville, Tennessee 37917
Join Foothills Community Players for our summer musical, "You're a Good Man, Charlie Brown." Charles Schultz precious character come to life in they revised version of the original musical. Featuring classic songs like, "My New Philosophy" and "Happiness," you'll leave with a smile on your face. Directed by Rebekah Word with music direction by Jordan Sera and choreography by Lisa Howard. Tickets can be purchased online and at the door. Adult tickets are $18, Children tickets are $12, and groups of 10 or more cost $15.
FRI Aug 10 7:30 PM
SAT Aug 11 2:00 PM and 7:30 PM
SUN Aug 12 2:00 PM
THU Aug 16 7:30 PM
FRI Aug 17 7:30 PM
SAT Aug 18 7:30 PM
SUN Aug 19 2:00 PM
Visit www.foothillscommunityplayers.com for tickets and more information.
https://www.facebook.com/events/488022011633895/
Tennessee Theatre: Summer Movie Magic - When Harry Met Sally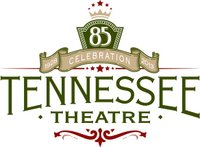 August 10, 2018 — August 12, 2018
Category: Film and Kids & family
There's something for everyone in the 20th Annual Summer Movie Magic lineup! Moviegoers will travel back in time and see these classics, as they should be: in a historic theater surrounded by other movie-lovers, enjoying some popcorn and a cold drink. Come experience some of your favorite classics on the big screen! Prior to each screening, hear the Mighty Wurlitzer organ fill the auditorium with magnificent music.
Harry and Sally meet when she gives him a ride to New York after they both graduate from the University of Chicago. The film jumps through their lives as they both search for love, but fail, bumping into each other time and time again.
Friday, August 10 • 8pm
Sunday, August 12 • 2pm

Tickets can be purchased at the Tennessee Theatre box office, Ticketmaster.com or by phone at 865-684-1200. The ticket price is $9.00 for adults, $7.00 for children under 12 and seniors 65 and over; a subscription to all six films is $45.00 for adults and $36.00 for children and seniors. Tennessee Theatre, 604 S. Gay Street, Knoxville, TN 37902. www.tennesseetheatre.com, www.ticketmaster.com
Central Cinema: Opening Weekend
August 10, 2018 — August 12, 2018
Category: Festivals & special events and Film
Well, this is it: after more than a year of preparation we're ready to open our doors to the public! Barring any spectacularly bad news, Central Cinema will debut August 10 with our promised opening weekend lineup of RAIDERS OF THE LOST ARK, WILLY WONKA & THE CHOCOLATE FACTORY and WILD AT HEART!
We're still pushing hard to meet the deadline, so we hope you'll forgive the short notice, and the fact that showtimes & online ticketing won't be up until a few days beforehand. But we're relieved to finally start watching films with all of you! Details TBA
1205 N Central, Knoxville, TN
Call (865) 951-2447
centralcinemaknox@gmail.com
https://www.centralcinemaknox.com
https://www.gofundme.com/centralcinemaknox
Knoxville Walking Tours
August 10, 2018 — August 12, 2018
Category: History & heritage, Kids & family and Lectures
THE CIVIL WAR IN KNOXVILLE - AUGUST 10, 2018 10:30 AM – 12:00 PM
A City Divided - It's been over 150 years since the battle of Knoxville, one of the most sharply divided cities during the civil war. Occupied by both sides with recruiting offices set up on Gay Street on the same day, Knoxville was home to spies, street fights, and family feuds that outlasted the war. Visit the downtown sites and then get an overview of the battles and fortifications from the observation deck of the Sunsphere. Meet on the porch of the East Tennessee History Center, 601 S. Gay Street.
SHADOW SIDE 2 - AUGUST 10, 2018 8:00 PM – 9:30 PM
Old City Ghosts - The lively entertainment section now known as the Old City wasn't always so friendly. The neighborhood has a history of dark times and dark deeds, and the remnants aren't just in the architecture. Formerly known as the Bowery, the district was home to saloons, dance halls, pool rooms, and bars, where famous gunmen, thieves, ladies of the evening, and troublemakers of all kinds bumped elbows with naïve travelers and honest working folk. Life here was violent—and often short. Meet in front of The Phoenix Pharmacy and Fountain, 418 S. Gay Street.
THE EARLY YEARS - AUGUST 11, 2018 10:30 AM – 12:00 PM
Early Years - Step back over two centuries and visit Knoxville's founders as you listen to the stories of the settlement of White's Fort and establishment of the capital of the Southwest Territory at the headwaters of the Tennessee. Meet on the porch of the East Tennessee History Center, 601 S. Gay Street.
GUNSLINGERS - AUGUST 11, 2018 5:00 PM – 6:30 PM
When Knoxville was the Wild West - Knoxville's history is colorful and the predominant hue is blood red. Take a walk on the wild side, from the Old City to Gay Street, down to the river and beyond. The now peaceful streets were once the scene of violence and mayhem of all descriptions—family feuds, duels, lynchings, and riots. Telling all the stories might take years, so this tour varies its route and our guide is always finding fresh tales to share. Meet in the Knoxville Visitor Center, 301 S. Gay Street.
KNOXVILLE'S MUSICAL HISTORY - AUGUST 12, 2018 5:00 PM – 6:30 PM
Tribal to Techno - Knoxville's story has always been set to music, from the time when the poetic rhythms of the native Cherokee tribes still echoed in the hills and the ballads of the Scots-Irish settlers were sung around campfires on the riverbanks. Immigrants from all over the world brought new instruments and tunes to enliven the song and East Tennessee became known as a home to musicians of every genre, whether classical, jazz, R&B, rock-n-roll, Americana, or the avant-garde sounds of ska, techno, and whatever's unveiled at this year's Big Ears Festival. Meet in the Knoxville Visitor Center, 301 S. Gay Street.
Knoxville Walking Tours last approximately 90 minutes. Adults: $15. Children 6-12: $10 (Group rate available). For more information or to book your tour, please visit the Knoxville Walking Tours Website at http://knoxvillewalkingtours.com/. Proceeds from many tours help to support the Knoxville History Project.
Arrowmont School of Arts and Crafts: Turnabout: Women at the Lathe
August 7, 2018 — October 10, 2018
Category: Exhibitions & visual art, Fine Crafts and Free event
Turnabout: Women at the Lathe is the first exhibition organized and funded by the Women in Turning (WIT) committee of the American Association of Woodturners (AAW). Reflecting our membership, we created a blended invitational and juried show that celebrates both known and unknown voices in our field. The twenty-seven sculptural pieces in the exhibition were created by women artists from the United States, England, Wales, Canada, and Taiwan, ranging in age from their early twenties to their 80s. The work in the show is created all or in part on the lathe, a specialized woodworking machine that holds and spins material while it is carved with sharp tools. The exhibition features work by women with anything from a few years of experience to more than three decades of turning.
A traveling show, Turnabout: Women at the Lathe will be featured at three distinctly different venues: the Appalachian Center for Craft, part of the School of Art, Craft & Design at Tennessee Tech University; the American Association of Woodturners' Gallery of Wood Art; and Arrowmont School of Arts and Crafts in Gatlinburg, Tennessee.
It is our hope that through this exhibition more women will think of turning as possible for themselves, and discover the many pleasures of this extraordinary craft and art form.
Participating artists: Katie Adams, Donna Zils Banfield, Dixie Biggs, Kailee Bosch, Sally Burnett, Marilyn Campbell, Martha Collins, Barbara Dill, Sharon Doughtie, Jeanne Douphrate, Ena Dubnoff, Melissa Engler, Diana Friend, Louise Hibbert, Liz Kent, Janice Levi, Kristin LeVier, Grace Parliman, Tania Radda, Betty Scarpino, Hayley Smith, Janine Wang, Kimberly Winkle, Helga Winter, Andi Wolfe, Cindy Pei-Si Young
At JERRY DROWN WOOD STUDIO GALLERY at Arrowmont School of Arts and Crafts, 556 Parkway, Gatlinburg, TN 37738. Information: 865-436-5860, www.arrowmont.org
Tomato Head: "Opposite Day" by Julie Armbruster
August 5, 2018 — October 1, 2018
Category: Exhibitions & visual art and Free event
"Opposite Day" by Julie Armbruster
Armbruster's exhibit, "Opposite Day" opened this month in our Downtown location, and it's a wild ride of color, character, and composition that grabs the eye and then runs into the imagination. The work bursts with color and life and is inhabited by a cast of characters that are simultaneously alluring and suspect. http://thetomatohead.com/julie-armbruster/
At the Downtown Knoxville location Aug 5 - Sep 2 and West Knoxville Sep 3 - Oct 1
Tomato Head, 12 Market Square (865-637-4067) and 7240 Kingston Pike, Suite 172 (865-584-1075), in Knoxville. http://thetomatohead.com
Bijou Art Gallery: "Songbirds & Smoke Rings" Exhibition by Robert Felker
August 3, 2018 — August 31, 2018
Category: Exhibitions & visual art and Free event
Join us for the August First Friday featuring Knoxville's Robert Felker, opening August 3, 5:30-8:30 PM.
Songbirds & Smoke Rings — Paintings and Mixed-media Collages
About the artist: I am a painter and collage artist looking for the magic in everyday life. Whether it's the tranquil lake at sunset, or the abandoned country store, I want to honor and capture the beauty I see in the world. I earned a BFA from School of Visual Arts (1991) and today, live in Tennessee with my wife, two kids and our backyard chickens. https://www.robertfelker.com/
1991 - graduated School of Visual Arts with a BFA in Media Arts.
Spring 1991 - Solo show through SVA Galleries, entitled "Works on Paper"
Spring 1991 - Group show at the Art Directors Club, entitled "Illustration as Short Story"
Spring 1991 - Group show: "Images of Labor," Gallery 1199, NY
1991 - 1998 - Freelance illustrator, clients include: Lenscrafters, Sun Microsystems, Alfred Knopf, Dartmouth Press
1998 - present - personal work and private commissions
Bijou Theatre, 803 S. Gay Street, Knoxville, TN 37902. Information: 865-522-0832, https://knoxbijou.org/art-gallery/