Calendar of Events
Sunday, August 12, 2018
Knoxville Museum of Art: Second Sunday Docent Tours & Art Activities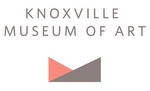 Category: Exhibitions & visual art, Free event and Lectures
Each Second Sunday of the month at 2pm, docents offer free guided tours of Higher Ground, Currents, and traveling exhibitions to the public. In order to reach a broader audience the KMA offers Spanish speaking tours once a month at 3pm. From 1-4pm there will also be art activities for all ages!
Knoxville Museum of Art, 1050 World's Fair Park Dr, Knoxville, TN 37916. Hours: Tuesday-Saturday, 10AM-5PM, Sunday, 1-5PM. Information: 865-525-6101, www.knoxart.org
Tennessee Theatre: Summer Movie Magic - When Harry Met Sally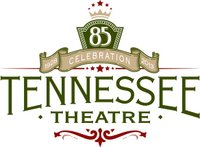 August 10, 2018 — August 12, 2018
Category: Film and Kids & family
There's something for everyone in the 20th Annual Summer Movie Magic lineup! Moviegoers will travel back in time and see these classics, as they should be: in a historic theater surrounded by other movie-lovers, enjoying some popcorn and a cold drink. Come experience some of your favorite classics on the big screen! Prior to each screening, hear the Mighty Wurlitzer organ fill the auditorium with magnificent music.
Harry and Sally meet when she gives him a ride to New York after they both graduate from the University of Chicago. The film jumps through their lives as they both search for love, but fail, bumping into each other time and time again.
Friday, August 10 • 8pm
Sunday, August 12 • 2pm

Tickets can be purchased at the Tennessee Theatre box office, Ticketmaster.com or by phone at 865-684-1200. The ticket price is $9.00 for adults, $7.00 for children under 12 and seniors 65 and over; a subscription to all six films is $45.00 for adults and $36.00 for children and seniors. Tennessee Theatre, 604 S. Gay Street, Knoxville, TN 37902. www.tennesseetheatre.com, www.ticketmaster.com
Bijou Art Gallery: "Songbirds & Smoke Rings" Exhibition by Robert Felker
August 3, 2018 — August 31, 2018
Category: Exhibitions & visual art and Free event
Join us for the August First Friday featuring Knoxville's Robert Felker, opening August 3, 5:30-8:30 PM.
Songbirds & Smoke Rings — Paintings and Mixed-media Collages
About the artist: I am a painter and collage artist looking for the magic in everyday life. Whether it's the tranquil lake at sunset, or the abandoned country store, I want to honor and capture the beauty I see in the world. I earned a BFA from School of Visual Arts (1991) and today, live in Tennessee with my wife, two kids and our backyard chickens. https://www.robertfelker.com/
1991 - graduated School of Visual Arts with a BFA in Media Arts.
Spring 1991 - Solo show through SVA Galleries, entitled "Works on Paper"
Spring 1991 - Group show at the Art Directors Club, entitled "Illustration as Short Story"
Spring 1991 - Group show: "Images of Labor," Gallery 1199, NY
1991 - 1998 - Freelance illustrator, clients include: Lenscrafters, Sun Microsystems, Alfred Knopf, Dartmouth Press
1998 - present - personal work and private commissions
Bijou Theatre, 803 S. Gay Street, Knoxville, TN 37902. Information: 865-522-0832, https://knoxbijou.org/art-gallery/
Flying Anvil Theatre: One Act Play Fest
July 25, 2018 — August 19, 2018
Flying Anvil Theatre presents their newest show, 8X10 - a theatrical buffet of funny and offbeat short plays opening July 27 for a four-week run. Ten actors take on eight plays in an evening Artistic Director Jayne Morgan calls both challenging and fun.
"If you like variety, this is the show for you! All the plays are really smart, in very different ways. They make you laugh while asking existential questions about the meaning of life, relationships and creativity. There is literally something for everyone. We say, don't like this play? Hang on. There's something totally different coming along in ten minutes!"
The program of one-acts features several works by local playwrights Margy Ragsdale and Staci Swedeen. Plots of the plays run the gamut from three monkeys randomly typing the works of Shakespeare, a game God plays with Adam and Eve, how office jealousy warps the story of how one guy got the promotion and two drama teachers stranded in the desert. There are love stories, absurd twists and turns and one rather unusual house cat. All in a compact, fast-paced 90 minutes.
The casts of the plays include Crystal-Marie Albertson, Angela Grant, Dennis Hart, Steve Louis, Michael Marks, Margy Ragsdale, David Snow, David Steele, Windie Wilson. Directors are Carrie Booher, Keri McClain and Terry Pfeiffer.
8X10 has two preview performances – a Pay-What-You-Can preview on Wednesday, July 25, and an $16 Thursday preview on July 26. Opening Night is Friday, July 27, followed by a reception with the cast and crew. The show runs four weeks, through August 19.
Evening performances are at 7:30 pm and Sunday matinees are at 2:00 pm. at Flying Anvil Theatre, 1300 Rocky Hill Rd. Tickets are $22 and $24 (Students with I.D. $16) and may be purchased online at flyinganviltheatre.com, or call 865-357-1309 to make reservations.

Runs July 27 through August 19. Tickets available at https://www.ticketpeak.com/res/FlyingAnvil.
Tickets can be purchased online or reserved via telephone. Flying Anvil Theatre, 1300 Rocky Hill Road, Knoxville. Information: 865-357-1309, www.flyinganviltheatre.com
Tennessee Stage Company: Shakespeare on the Square
July 12, 2018 — August 12, 2018
Category: Festivals & special events, Free event, Kids & family and Theatre
July 12 – August 12, Thursday to Sunday, 7:00 PM nightly
Shakespeare on the Square annually features two of the magnificent plays of Williams Shakespeare, comedies, tragedies and histories, rotated nightly outdoors on Market Square in the heart of downtown Knoxville. A blanket or a camp chair is all you need to view these performances. Or treat yourself to reserved VIP seating for just $15 per person, including a complimentary bottle of water and local merchant goodie bag. While we perform with no admission charge for general seating, we do appreciate your donations – we'll pass a basket nightly and suggest a $10 donation per person. We also accept cash or credit cards at the "front of house" table.
Cymbeline: July 12, 14, 20, 22, 26, 28, and August 3, 5, 9, & 11
Special performance at Blount County Library in Maryville on July 30!
Cymbeline is the King of Britain. He marries an unpleasant woman who has an arrogant son called Cloten. Cymbeline arranges the marriage of his beautiful daughter, Imogen, to Cloten, but she defies him and marries the poor but worthy Posthumus Leonatus.
Henry IV, Part One: July 13, 15, 19, 21, 27, 29, and August 2, 4, 10, & 12
The story of Prince Hal (the future King Henry V of England), a fifteenth century wild child who carouses with criminals and commoners, helps his loser chums rob his father's treasury, and spends all his time in seedy bars. This, of course, all takes place before Prince Hal's glorious "reformation," when he transforms himself from a total disgrace into a noble leader, who helps put down a rebel uprising that threatens his father's reign, and kills the guy whose been bad-mouthing him all over England. Being a young prince is busy work, and this is just Part 1 of the story!
Indoor Matinee Performances - July 22: Cymbeline and August 5: Henry IV, Part One
Our indoor matinees take place in the luxuriously air conditioned and well appointed Scruffy City Hall at 32 Market Square. Both shows begin at 2:00 p.m. and admission is $15.00 at the door.
Tennessee Stage Company: 865-546-4280, www.tennesseestage.com
UT Gardens: Joyful Flight: A Hummingbird Exhibit
May 22, 2018 — September 8, 2018
5-9 PM
Category: Exhibitions & visual art, Free event and Science & nature
The project, inspired by a similar exhibit at Rotary Botanical Garden in Janesville, Wisconsin, is designed to promote community participation and artist collaboration at the UT Gardens, Knoxville, as well as to raise awareness and support for the Gardens. 27 local professional and amateur artists have created unique interpretations of a wooden hummingbird silhouette. The pieces will be displayed throughout the summer of 2018 for Gardens visitors to enjoy. The Hummingbirds will then be sold at a live auction on September 8, 2018 with all proceeds benefiting the UT Gardens, Knoxville.
UT Gardens, Chapman Drive, Knoxville, TN 37996. Information: 865-974-7151, https://ag.tennessee.edu/utg/Pages/default.aspx
Arrowmont School of Arts and Crafts: 2018 Instructor Exhibition
May 12, 2018 — August 25, 2018
Category: Exhibitions & visual art, Fine Crafts and Free event
Reception date TBA
In the Sandra J. Blain Gallery
Arrowmont School of Arts and Crafts, 556 Parkway, Gatlinburg, TN 37738. Information: 865-436-5860, www.arrowmont.org
Great Smoky Mountains Heritage Center: Kentucky Rifles of the Great Smoky Mountains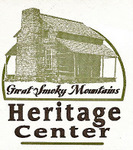 May 1, 2018 — October 25, 2018
Category: Exhibitions & visual art and History & heritage
You are invited to view more than 20 examples of southern mountain rifles and pistols at an upcoming temporary exhibit at the Great Smoky Mountains Heritage Center in Townsend, Tennessee, from May 1 to October 25, presented by the Kentucky Rifle Foundation. These 18th and 19th century tools were essential for the survival of pioneers in the frontiers of Eastern Tennessee and Western Carolina.
These southern mountain rifles fully evolved in the last quarter of the 18th and the first quarter of the 19th centuries, as pioneers and settlers moved into what is now Eastern Tennessee and Western North Carolina. In the original colonies during this time, the Kentucky rifle was becoming an art piece in its "Golden Age," while on the frontier, the southern mountain rifle had become an unadorned, iron-mounted utilitarian piece.
Baxter Bean, whose work exemplified the typical southern mountain rifle, was a third-generation gunsmith who worked in the Jonesboro, Tennessee, area. One of Baxter's rifles, which will be on exhibit, was brought into Cades Cove by Wilson "Wilse" Birchfield, who named the rifle "Old Bean." Wilse chose to live high in the mountains just under Gregory's Bald. When he moved out of the Cove into the mountains, the old timers told him the bears would eat him alive. Wilse's response to this was, "Old Wilson may eat some, too."
For more details and to learn about special programming, call 865-448-0044 or visit www.gsmheritagecenter.org. This exhibit is included in the cost of daily admission to the Heritage Center or FREE to GSMHC members.
Great Smoky Mountains Heritage Center, 3/4 mile east of traffic light at the Highway 321 and 73 intersection towards the Great Smoky Mountains National Park, Townsend, TN. Hours: M-Sa 10-5. Information: 865-448-0044, www.gsmheritagecenter.org
Tai Chi Classes with Karl Hess
March 25, 2018 — December 31, 2018
Category: Festivals & special events
Meeting every Sunday from 11 AM - noon at Adair Park, 1807 Adair Drive, Knoxville, TN 37918, near the Gazebo and Playground.

Meeting every Wednesday from 6-7 PM at Good People, 4026 Chapman Hwy, Knoxville, TN 37920.
Beginning April 7, meeting on Saturdays from 11 AM - noon at Olde Mechanicsville Park on Arthur St. near the Firehouse and the Lotus Light Center.
Requested donation of $10 for each class, $17 for two classes/week, or $22 for 3 classes/week.
Information: Karl Hess, karlalanhess@gmail.com
McClung Museum: Pick Your Poison: Intoxicating Pleasures and Medical Prescriptions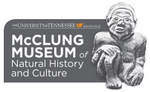 March 23, 2018 — August 19, 2018
Category: Exhibitions & visual art, Free event, History & heritage and Science & nature
Pick Your Poison examines how mind-altering drugs have been used throughout the history of America.
Featuring over forty medicines, advertisements, historic and popular culture documents and books, video footage, and paraphernalia, the exhibition explores why some drugs remain socially acceptable, while others are outlawed because of their toxic, and intoxicating, characteristics.
These classifications have shifted at different times in history because of social and historical factors, and will continue to change. The exhibition explores some of the factors that have shaped the changing definition of some of our most potent drugs––alcohol, tobacco, opium, cocaine, and marijuana––from medical miracle to social menace.
McClung Museum of Natural History and Culture, 1327 Circle Park Dr on the UT campus, Knoxville, TN 37996. Hours: Monday-Saturday, 9AM-5PM, Sunday, 1-5PM. Information: 865-974-2144, http://mcclungmuseum.utk.edu
The Troubadour Roadhouse and Performance Hall
February 20, 2018 — December 31, 2018
Category: Music
We have a full event calendar that grows by the day!
Monday - Singer/songwriter night (open sign-up)
Tuesday - Open mic night (open sign-up)
Wed through Sun - Various Americana/Folk artists from Knoxville and across the country
The Troubadour Roadhouse and Performance Hall located in Bearden, 4705 Old Kingston Pike, Knoxville, TN 37919
Information: 865-851-8650, www.troubadourroadhouse.com
www.facebook.com/troubadourroadhouse
East Tennessee Historical Society: "In the Footsteps of Sergeant York"
January 19, 2018 — August 26, 2018
Category: Exhibitions & visual art and History & heritage
Between 2006 and 2009, an international team of historians, archaeologists, and geographers traveled to France to rediscover and document where Fentress County-native Sergeant Alvin C. York made his heroic stand. In the Footsteps of Sergeant York, a traveling exhibition from the Museum of the American Military Experience, showcases this groundbreaking research and allows visitors to retrace the steps of one of America's best-known military heroes.
Through the new interactive exhibit, the East Tennessee Historical Society invites you to step back into the the trenches of WWI, to hear the sounds of war, view clips of the film on York's life, see items from the York home along with other interesting artifacts, and experience the front line that made the man from Pall Mall, Tennessee an international superstar.
In the Footsteps of Sergeant York will be on display in the Rogers-Claussen Feature Gallery at the East Tennessee History Center. The exhibit and corresponding programming is presented in partnership with the Museum of the American Military Experience, Tennessee State Parks, The Sergeant York Patriotic Foundation, the University of Tennessee's Center for the Study of War and Society, and the Knox County Public Library.

East Tennessee Historical Society, 601 S. Gay Street, Knoxville, TN 37902. Museum hours: M-F 9-4, Sa 10-4, Su 1-5. Information: 865-215-8824, www.easttnhistory.org