Calendar of Events
Saturday, August 11, 2018
McClung Museum: Family Fun Day: Healthy Mind, Healthy Body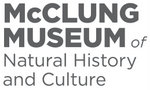 Category: Free event, Kids & family and Science & nature
Join us for free a free Family Fun Day featuring activities, crafts, tours, and more. We will tour exhibition Pick Your Poison: Intoxicating Pleasures & Medical Prescriptions and talk about healthy bodies and healthy minds.
All materials will be provided. The program is free and open to the public. Reservations are not necessary.
McClung Museum of Natural History and Culture, 1327 Circle Park Dr on the UT campus, Knoxville, TN 37996. Hours: M-Sa 9-5, Su 1-5. Information: 865-974-2144, http://mcclungmuseum.utk.edu
Second Harvest of East Tennessee: Music Feeds! Series
Category: Fundraisers and Music
Second Harvest excited to announce our newest event, Music Feeds! This concert series will feature 7 shows at the historic Tennessee Amphitheater in World's Fair Park – Knoxville.
Our 2018 Music Feeds lineup:
– 8/11 Big Bad Voodoo Daddy
– 9/1 Hotel California
– 10/6 Absolute Journey Tribute
Series tickets will go on sale Monday, February 26 at 10 a.m. A series ticket will get you the same seat at all 7 shows. With the purchase of a Kroger Gold Circle $350 series ticket, you will help provide 1,050 meals to our neighbors in East Tennessee! Tickets can be purchased at www.knoxvilletickets.com
Join us for food, drinks and great music – all while giving back to your East Tennessee neighbors.
Tennessee Amphitheater, 963 World's Fair Park Drive, Knoxville, TN 37916. https://secondharvestetn.org/event/musicfeedstix/
Zoo Knoxville: Feast with the Beasts
Category: Culinary arts, Festivals & special events and Fundraisers
Presented by ORNL Federal Credit Union
Feast with the Beasts is Knoxville's favorite wine, food and brew event, featuring samples from more than 40 area restaurants, wineries, breweries and distillers. Feast with the Beasts is for guests ages 21 and older and guests must show a valid photo I.D. to enter the event. All proceeds directly benefit Zoo Knoxville.

$89 per person in advance
$99 per person the day of the event
Ages 21 and up (ID required)
Zoo Knoxville, 3500 Knoxville Zoo Drive, Knoxville, TN 37914. Open every day except Christmas. Information: 865-637-5331, www.zooknoxville.org
Clayton Center for the Arts: The Malpass Brothers and EmiSunshine and the Rain
Category: Music
The Clayton Center for the Arts – Ronald and Lynda Nutt Theatre
As young boys, Christopher and Taylor Malpass soaked up the music of their granddad's phonograph records. Christopher earned his first talent show trophy at age 7, and Taylor was playing mandolin by the time he was 10. Today, they promote the work and music of classic country artists they treasure while creating new music and making their own mark in the lineage of a rich American cultural heritage. Steeped in Appalachian music, Emi is a true vocal stylist. Influenced by legends (Loretta Lynn/Tanya Tucker/ TheLouvin Brothers), she is a throwback to earlier eras of country music when trendsetters like Bessie Smith, June Carter, Loretta Lynn and Hank Williams made history. The sassy, strikingly powerful, ultra entertainer is bound and determined to follow in their footsteps, and while she has some pretty big shoes to fill, this little lady fits the bill.
https://www.claytonartscenter.com/event/the-malpass-brothers-emisunshine-and-the-rain/
Clayton Center for the Arts: 502 East Lamar Alexander Parkway, Maryville, TN 37804. Information/tickets: 865-981-8590, www.ClaytonArtsCenter.com
The Mad Hatter's Arts Festival
August 11, 2018
10:00AM-4:00PM
Category: Exhibitions & visual art and Festivals & special events
"The Mad Hatter's Arts Festival will take place on Saturday, August 11 from 10-4 pm in Jackson Square. A portion of the monies raised will go to the Oak Ridge Schools Arts programs to foster our upcoming artisans. For more information please go to www.lookingglassoakridge.com.
Through the Looking Glass Antiques
209 Jackson Square, Oak Ridge, TN 37830, (865) 335-5614
Knoxville Civic Auditorium: The Tenderloins Comedy Troupe
Category: Comedy
The Tenderloins is a New York-based comedy troupe whose four members – Joe Gatto, James Murray, Brian Quinn and Sal Vulcano – are the creators, executive producers, and stars of truTV's hit series, Impractical Jokers. Now in its seventh season, Impractical Jokers follows The Tenderloins as they coerce one another into doing public pranks while being filmed by hidden cameras. With each new season, the show continues to take dares to outrageous levels with new over-the-top hi-jinks.
In addition to the top-rated television show, the Troupe has toured steadily over the last four years with its highly-successful, "Where's Larry?" & "Santiago Sent Us," tours playing to hundreds of thousands of fans in the US and UK, including three sold-out nights at Radio City Music Hall, a sold-out Madison Square Garden, and five sold-out shows at London's O2 Arena.
Beginning August 2018, The Tenderloins will unveil their brand new stage show "The Cranjis McBasketball World Comedy Tour."
Here's your chance to experience "The Cranjis McBasketball World Comedy Tour" with The Tenderloins LIVE in Knoxville on Saturday, August 11, 2018!
Please be aware that the suggested age for this show is 16+
Knoxville Civic Auditorium and Coliseum, 500 Howard Baker Jr Blvd, Knoxville, TN 37915. Information: www.knoxvillecoliseum.com
Knoxville Gay Men's Chorus Fundraiser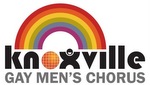 August 11, 2018
General Admission 7:00pm
Category: Fundraisers
Join the Knoxville Gay Men's Chorus for our annual fundraising gala at the beautiful Knoxville Museum of Art Saturday, August 11. Treat yourself to a night filled with great people, fantastic food, a huge silent auction, Broadway entertainment, and much more!

VIP Ticket (Limited Number Available)
· $100 per person
· Open wine bar and hors d'oeuvres from 6:00-7:00 in the museum gardens
· Premium seating close to entertainment stage
· Premium checkout from auction
· Pre-event meet and greet with KGMC artistic director, Alan Stevens, and our guest hosts, Lori Tucker and Kim Hansard
· Dinner and entertainment!
· Support equality for all people!

General Admission
· $75 per person
· Dinner and entertainment!
· Support equality for all people!
You do not want to miss this event. Get Tickets Now!
Knoxville Gay Men's Chorus: (865) 255-5623, www.knoxgmc.org
www.KnoxGMC.org
www.Facebook.com/KnoxvilleGayMensChorus
Instagram @KnoxvilleGayMensChorus
Immaculate Conception Church: 11th Annual Irish Fest on the Hill
August 11, 2018
4:00-10:00pm
Category: Festivals & special events and Kids & family
The 11th Annual Irish Fest on the Hill will be Saturday, August 11, 2018 @ 4:00 pm – 10:00 pm at the Immaculate Conception Church, 414 W Vine Ave, Knoxville.
There will be Irish music, dancers, Irish food and drinks, and lots of Irish fun!
Admission is $5 for adults and free for kids. For more information, please go to "Irish Fest on the Hill" on Facebook.
4th Annual 8 of 8 Jubilee
Category: Festivals & special events, Free event, History & heritage, Kids & family and Music
Beck Proudly presents the 4th Annual 8 of 8 Jubilee at Chilhowee Park on Saturday, August 11, at 11:00am.
Tennessee Military Governor Andrew Johnson freed his personal slaves on August 8, 1863. This date became known as Emancipation Day and annual celebrations, dating back as early as 1871, have taken place in recognition of this significant date in our nation's history. The same date, August 8, was used during legal segregation in Knoxville. During this period Chilhowee Park was only open to African Americans one day a year, August 8, and this continued until 1948.
Entertainment includes Evelyn Jack& the Band, Grammy nominated Alvin Garrett, DJ Sir Marlon and a Yvette Rice fashion show. There will also be food and merchandise vendors and kids inflatables and games.
Beck Cultural Exchange Center: 1927 Dandridge Avenue, Knoxville, TN 37915. Hours: Tu-Sa 10-6. Information: 865-524-8461, www.beckcenter.net
8 of 8 Jubilee: Libation Ceremony
August 11, 2018
9:00-10:00am
Category: Festivals & special events, Free event and History & heritage
On Saturday morning, August 11, 9:00-10:00am join us at the Freedmen's Mission Historic Cemetery adjacent to Knoxville College for a LIBATION CEREMONY, for a special tribute to slaves freed on August 8, 1863 buried in this historic cemetery.
Mr. Ned Arter, Great-Great Grandson of Former Slave Samuel Johnson, Emancipated August 8, 1863, will be a special guest.
Beck Cultural Exchange Center: 1927 Dandridge Avenue, Knoxville, TN 37915. Hours: Tu-Sa 10-6. Information: 865-524-8461, www.beckcenter.net
Appalachian Ballet Company Auditions
APPALACHIAN BALLET COMPANY will hold company auditions on Saturday, August 11th at the company's home studio - Van Metre School of Dance, 215 West Broadway, Maryville, TN 37801. Dancers will participate in a ballet class with a panel of qualified judges. Please note the times to attend: 12 pm until 1:00 pm will be dancers ages 10 and 11 (Registration for first group begins at 11:30 am); 1:15 pm until 2:30 pm ages 12 and 13 will audition and 2:45 pm until 4:00 pm dancers ages 14 and up will audition. Dancers ages 12 and up should be prepared to dance en pointe. The audition fee is $20.
Artistic Director, Amy Morton Vaughn is searching for dancers with solid classical training, good musicality, engaging acting skills and a desire to dance. In September, the company's 47th season begins with a contemporary show and dinner Blue Jeans, Ballet and the Blues with dinner catered by Copper Cellar. The Nutcracker will be presented in Knoxville and Maryville in early December with school matinees presented as well. ABC will be the guests of The Knoxville Symphony Orchestra for their Timeless Romance performance in February. ABC's spring production will be full-length Peter Pan planned for March 23rd and 24th. The Senior level of the ballet company will also perform in Athens, GA and Edisto Beach, SC in the spring and early summer.
The ballet company is the proud Resident Dance Company for The Clayton Center for the Arts. For more information visit Appalachianballet.com or call 865-982-8463.
WDVX: Kidstuff Live with Miss Lynn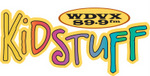 Category: Free event, Kids & family and Music
The best way to give somebody a love and appreciation of their culture is to start 'em out when they're young. Hosted by Sean McCollough, Kidstuff on WDVX is a show full of great music that kids and kids at heart will love.
Mark Radice joins us this day for Kidstuff Live! Mark Radice is a composer who has written songs for The Jim Henson Hour, The Muppets at Walt Disney World, Muppet Classic Theater, Muppets On Wheels, The Animal Show, Talk, Listen, Connect, When Parents Are Deployed, Sesame Street, Count on Sports, Elmo's Christmas Countdown, and Abby in Wonderland. He was also a music arranger for Kids' Favorite Country Songs. He has also toured with folks like Cheap Trick & Aerosmith. Grab your adult & come see this free show.
WDVX, 301 S. Gay Street, Knoxville, TN 37902. Information: 865-544-1029, www.wdvx.com