Calendar of Events
Sunday, August 26, 2018
5th Annual Asian Festival
Category: Culinary arts, Dance, Festivals & special events, Free event, History & heritage, Kids & family and Music
Celebrate Asian Culture with martial arts, music, dancing, authentic food, fashion, crafts, kids activities, and more! Join everyone downtown for an exciting - and delicious! - celebration of all things Asian culture. Knox Asian Festival aims to promote diverse cultures and celebrate traditions and talents from the Asian continent. The Festival aims to bring together people from various cultural backgrounds, to promote peace, harmony, unity and healthy life styles. Each participating country will showcase its unique music, dance, food, fashion, handicrafts and other products.
Market Square stage
11:00AM– 11:30AM Parade of Country
10:45AM – 11:15AM Matsuriza Taiko
11:30AM – 11:50AM Thailand VIP speech Thailand Dancers of Knoxville
12:00PM – 12:15PM VIP Speech Consul-General Kobayashi & City Mayors
12:15PM – 12:30PM Japanese Traditional Music with Sister City
12:30PM – 1:00PM Chinese Performers by Michael Smith
1:00PM – 1:15PM Philippines Dance (FACCET/PAAET)(FAA UTK)
1:15PM- 1:45PM Dragon/Lion Dance By WAH LUM
1:45PM – 2:00PM Fusion Dance Project
2:00PM -2:15PM UTK Indian Manthan
2:15PM-2:45PM Matsuriza Taiko
2:45PM – 3:15PM MTSU Chinese Music Ensemble
3:15PM -3:30PM Sandsation Dance & Yoga
3:30PM- 3:45PM NCCC Chinese Dance
3:45PM -4:15PM Okinawa Americana David & Merry
4:15PM – 4:30PM The Maguire Twins
4:30PM – 5:00PM Korean VIP speech ,Korean Dance
5:00PM -5:15PM Taoist Tai Chi society
5:15PM -5:30PM Taiwan Performance
5:30PM - 6:00PM Matsuriza Taiko
Premiere Stage
11AM - 11:30AM Cedar Bluff Middle School Music
11:30AM – 11:45AM Taoist Tai Chi Society
11:45 AM – 12PM Kas YOGA Demonstration
12PM – 12:15PM Capoeira Knoxville
12:15PM – 12:30PM SOL Kendama
1:00PM – 1:15PM Sandsation Dance & Yoga
1:15PM – 1:45PM Okinawa Americana David and Merry
1:45PM – 2PM Skip Tanaka Rocker roll Japanese
2PM – 2:15PM NCCC Chinese Dance
2PM- 2:15PM Status- the Asian rock band
2:15PM - 2:30PM Cosplay Perfermance by Eien Idols
2:30PM – 2:45PM Fusion Dance Project
2:45PM – 3:00PM Award for Poster Contest
3:15PM – 3:30PM Korean Dance
3:30PM – 3:45PM K-pop by Shleby
3:45PM – 4:15PM The Slants
4:15PM- 4:30PM Zoe Keli K-pop
4:30PM- 4:45PM Kendo
4:45PM – 5PM Soran Bushi (Japanese Traditional Dance)
5PM – 5:30PM Knoxville Aikido Center
5:30PM – 6PM Dragon/Lion Dance By WAH LUM
Street Stage (on street)
12PM – 12:30PM Dragon dance
12:30PM - 12:45PM Japanese Calligraphy by Mari
1:15PM – 1:45PM Taoist Tai Chi Society
2PM – 2:30PM Zoe Kelli K-pop
2:30PM – 3PM Melody (Chinese harp)
3:PM – 3:30PM Sol Kendama
4PM - 4:45PM K-pop Dance lesson by Tori
5PM – 5:30PM Maguire Twins Jazz
The event is free, family friendly and FUN! On Market Square in downtown Knoxville. Presented by the Asian Culture Center of TN. http://www.knoxasianfestival.com/
The Mill and Mine: Houndmouth
Category: Music
Sunday, August 26, HOUNDMOUTH comes to The Mill and MIne.
Alt-rockers Houndmouth, whose most recent album Little Neon Limelight features the band's hits "Sedona" and "Darlin,'" announced a fall tour stopping at The Mill & Mine this fall!
The Mill & Mine, 227 W. Depot Avenue, Knoxville, TN 37917. Tickets/information: http://themillandmine.com
Oak Ridge Civic Music Association: Free Family Concert: What's Up at the Symphony
Category: Free event, Kids & family and Music
Oak Ridge Symphony Orchestra Youth Aliyah 2018 Competition Winners: Lydia and Garren Anderson, violins.
Youth, parents and grandparents! Laugh and giggle as you enjoy the Oak Ridge Symphony Orchestra performing fun favorites from Looney Tunes! Be dazzled by the unique sister- and-brother violinists Lydia and Garren Anderson as they perform the splashy and sparkling Navarra by Pablo Sarasate. And after the concert, stop by the musical instrument "petting zoo" for hands-on experiences and post-concert snacks! That's what's up at the symphony!
At the Oak Ridge High School Performing Arts Center. Tickets/information: 865-483-5569, www.orcma.org
Ijams Nature Center: Let's go Jellyfishin'
Category: Science & nature
(Recommended for Adults) Ijams' Sunday Look & Learns are great afternoon fun for everyone. Join naturalist Stephen Lyn Bales and learn all about the history of Craspedacusta sowerbii, better known as the freshwater jellyfish that live in Mead's Quarry Lake. These highly ephemeral creatures do not always make an appearance every summer near the surface of the water, so keep your fingers crossed.
The fee for this program is $8 per person. EVERYONE MUST HAVE A TICKET.
Ijams Nature Center, 2915 Island Home Ave, Knoxville, TN 37920. Hours: Grounds and trails open during daylight hours. Call for Visitor Center hours. Information: 865-577-4717, www.ijams.org
Tennessee Wind Symphony & Jazz Ensemble: Concert
Category: Free event and Music
Join the TWS and TWS Jazz Ensemble for our annual Sunday afternoon concert in the lower level of the Knoxville Museum of Art, 1050 World's Fair Park Drive in Knoxville.
Tennessee Wind Symphony: http://www.tnwindsymphony.org/
Circle Modern Dance: Open Auditions: Modern Dance Primitive Light 2018
Candoro Arts & Heritage Center: Family Friendly Yoga
August 26, 2018
11 AM - noon
Category: Dance, Festivals & special events, Free event and Kids & family
Enjoy family friendly yoga with Rigazzi Yoga at the beautiful, Historic Candoro Marble building!
Every Sunday at 11AM families can enjoy yoga together on our beautiful lawn, and inside if it's raining!
Classes are one hour and are $10 for adults, $5 for kids! Infants under one year old are free.
Coloring books, puzzles, and other activities will be available for children too young to participate in the yoga!
Candoro Arts & Heritage Center, 4450 Candora Drive, Knoxville, TN 37920. Information: 865-577-0078, www.candoromarble.org
Flying Anvil Theatre: The Book of Mamaw
August 24, 2018 — August 26, 2018
Category: Theatre
Long-time Barter Theatre favorite Eugene Wolf brings his one-man show, The Book of Mamaw, to Flying Anvil Theatre for a limited run, August 24–26. The show is full of stories, songs and sketches about growing up in Greeneville, Tennessee, with a surprising spiritual path of love, kindness and compassion.
Wolf's mamaw was Bernice Rader, a Church of Christ grandmother who recognized Eugene's love of performing at an early age and guided him on his way. It's an unorthodox story of a woman who tried to capture Patty Hearst and once advised her grandson that if he was going to make it in show business he'd better, "get a dress and wear it!" Wolf made his television debut on the Cas Walker show thanks to Bernice. Since then, he has had a varied performing career, as a member of the acting company at Barter Theatre for over 21 years, as half of the country duo The Brother Boys (with Ed Snodderly), who have appeared on albums with Dolly Parton, Alison Krauss and Jerry Douglas, as well as solo concerts and films.
Wolf says Bernice was a natural subject for the show. "Mamaw was funny in spite of herself. She'd take me along when she went to sell Avon and make me get up and sing Loretta Lynn songs. I was an eight-year-old singing about my lying, cheating, drinking husband. But I didn't care. Mamaw sanctioned it, so it was all right."
Reviewers have called The Book of Mamaw "storytelling at its best."
The Book of Mamaw opens Friday, August 24, 7:30 pm, with a special fundraising performance including a reception with Wolf after the show for $35. Performances continue Saturday, August 25, 7:30 pm, for $25.00 and Sunday, August 26, 2:00 pm for $25.
Flying Anvil Theatre, 1300 Rocky Hill Road, Knoxville. Information/tickets: 865-357-1309, www.flyinganviltheatre.com
Tennessee Theatre: Summer Movie Magic - Mrs. Doubtfire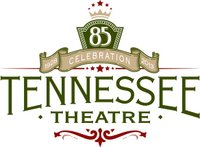 August 24, 2018 — August 26, 2018
Category: Film and Kids & family
There's something for everyone in the 20th Annual Summer Movie Magic lineup! Moviegoers will travel back in time and see these classics, as they should be: in a historic theater surrounded by other movie-lovers, enjoying some popcorn and a cold drink. Come experience some of your favorite classics on the big screen! Prior to each screening, hear the Mighty Wurlitzer organ fill the auditorium with magnificent music.
After a bitter divorce, a father disguises himself as a female housekeeper to spend time with his children held in custody by his former wife.
Friday, August 24 • 8pm
Sunday, August 26 • 2pm

Tickets can be purchased at the Tennessee Theatre box office, Ticketmaster.com or by phone at 865-684-1200. The ticket price is $9.00 for adults, $7.00 for children under 12 and seniors 65 and over; a subscription to all six films is $45.00 for adults and $36.00 for children and seniors. Tennessee Theatre, 604 S. Gay Street, Knoxville, TN 37902. www.tennesseetheatre.com, www.ticketmaster.com
Knoxville Walking Tours
August 24, 2018 — August 26, 2018
Category: History & heritage, Kids & family and Lectures & discussions
THE CIVIL WAR IN KNOXVILLE - AUGUST 24, 2018 10:30 AM – 12:00 PM
A City Divided - It's been over 150 years since the battle of Knoxville, one of the most sharply divided cities during the civil war. Occupied by both sides with recruiting offices set up on Gay Street on the same day, Knoxville was home to spies, street fights, and family feuds that outlasted the war. Visit the downtown sites and then get an overview of the battles and fortifications from the observation deck of the Sunsphere. Meet on the porch of the East Tennessee History Center, 601 S. Gay Street.
SHADOW SIDE 2 - AUGUST 24, 2018 8:00 PM – 9:30 PM
Old City Ghosts - The lively entertainment section now known as the Old City wasn't always so friendly. The neighborhood has a history of dark times and dark deeds, and the remnants aren't just in the architecture. Formerly known as the Bowery, the district was home to saloons, dance halls, pool rooms, and bars, where famous gunmen, thieves, ladies of the evening, and troublemakers of all kinds bumped elbows with naïve travelers and honest working folk. Life here was violent—and often short. Meet in front of The Phoenix Pharmacy and Fountain, 418 S. Gay Street.
THE EARLY YEARS - AUGUST 25, 2018 10:30 AM – 12:00 PM
Early Years - Step back over two centuries and visit Knoxville's founders as you listen to the stories of the settlement of White's Fort and establishment of the capital of the Southwest Territory at the headwaters of the Tennessee. Meet on the porch of the East Tennessee History Center, 601 S. Gay Street.
GUNSLINGERS - AUGUST 25, 2018 5:00 PM – 6:30 PM
When Knoxville was the Wild West - Knoxville's history is colorful and the predominant hue is blood red. Take a walk on the wild side, from the Old City to Gay Street, down to the river and beyond. The now peaceful streets were once the scene of violence and mayhem of all descriptions—family feuds, duels, lynchings, and riots. Telling all the stories might take years, so this tour varies its route and our guide is always finding fresh tales to share. Meet in the Knoxville Visitor Center, 301 S. Gay Street.
KNOXVILLE'S MUSICAL HISTORY - AUGUST 26, 2018 1:30 PM – 3:00 PM
Tribal to Techno - Knoxville's story has always been set to music, from the time when the poetic rhythms of the native Cherokee tribes still echoed in the hills and the ballads of the Scots-Irish settlers were sung around campfires on the riverbanks. Immigrants from all over the world brought new instruments and tunes to enliven the song and East Tennessee became known as a home to musicians of every genre, whether classical, jazz, R&B, rock-n-roll, Americana, or the avant-garde sounds of ska, techno, and whatever's unveiled at this year's Big Ears Festival. Meet in the Knoxville Visitor Center, 301 S. Gay Street.
Knoxville Walking Tours last approximately 90 minutes. Adults: $15. Children 6-12: $10 (Group rate available). For more information or to book your tour, please visit the Knoxville Walking Tours Website at http://knoxvillewalkingtours.com/. Proceeds from many tours help to support the Knoxville History Project.
McClung Museum: Back to School Sale!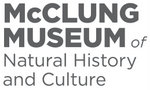 August 22, 2018 — August 29, 2018
Category: Festivals & special events and History & heritage
BACK TO SCHOOL SALE! The McClung Museum store will have a special sale August 22-29.
All students receive an additional 10% off of all museum store goods.
All books will be an additional 20% off during this period as well.
Museum Store sales go to fund educational programs for 10,000 area children. Come by & help make sure that everyone has a great time going back to school!
Remember, Museum members get an additional 10% off on top of the above discounted prices.
McClung Museum of Natural History and Culture, 1327 Circle Park Dr on the UT campus, Knoxville, TN 37996. Hours: M-Sa 9-5, Su 1-5. Information: 865-974-2144, http://mcclungmuseum.utk.edu
Lotus Light: Festival of Sacred Space
August 22, 2018 — August 26, 2018
Category: Festivals & special events
Lotus Light is a Contemplative Community Center in the Mechanicsville neighborhood of Knoxville, TN. Beginning as a collaborative initiative of several Buddhist groups in Knoxville, Lotus Light seeks to provide a space for anyone interested in the practice of mind, secular or traditional, and to embody this practice for the purpose of personal and collective awakening.
Lotus Light is committed to diversity and openness to all individuals regardless of their race, gender, sexual orientation, religion, or political affiliation, and as a community center, Lotus Light is invested in outreach to the local and broader communities, offering programs and aid to foster a culture of wisdom and compassion in society.
To celebrate the opening of the center and to invite the local community, Lotus Light is planning a Festival of Sacred Space, from August 22-26. The central feature will be the construction of a sand maṇḍala featuring the Buddha of Compassion. Although these practices are rooted in the history and culture of Tibet, they offer opportunities beyond mere historical or aesthetic appreciation. They offer us, as people who live a modern western lifestyle, a chance to connect deeply with the natural beauty and power that is the essence of interconnectedness and impermanence. In this way, the sand maṇḍala can appeal to anyone regardless of belief or background.
Several monks from the Tibetan Buddhist Drikung Kagyu Lineage have been invited to construct the maṇḍala, and will preside over the blessing ceremony on Saturday, August 25th. The following day will be devoted to prayers of universal compassion
and will conclude with the dissolution of the maṇḍala and a procession to the Tennessee River where the sand will be deposited with prayers for the benefit of the region.
The public is invited to visit at any time during the festival, which will feature various programs including talks, group practices of compassion, a children's art program, a maṇḍala sound meditation, and a ceremony of consecration. All programs are either
free or donation based.
For more information please visit http://lotuslightcenter.org/.