Calendar of Events
Friday, August 10, 2018
Foothills Community Players: You're a Good Man, Charlie Brown
August 10, 2018 — August 19, 2018
Category: Kids & family, Music and Theatre
At Holler Performing Arts Center, 109 W. Anderson Ave, Knoxville, Tennessee 37917
Join Foothills Community Players for our summer musical, "You're a Good Man, Charlie Brown." Charles Schultz precious character come to life in they revised version of the original musical. Featuring classic songs like, "My New Philosophy" and "Happiness," you'll leave with a smile on your face. Directed by Rebekah Word with music direction by Jordan Sera and choreography by Lisa Howard. Tickets can be purchased online and at the door. Adult tickets are $18, Children tickets are $12, and groups of 10 or more cost $15.
FRI Aug 10 7:30 PM
SAT Aug 11 2:00 PM and 7:30 PM
SUN Aug 12 2:00 PM
THU Aug 16 7:30 PM
FRI Aug 17 7:30 PM
SAT Aug 18 7:30 PM
SUN Aug 19 2:00 PM
Visit www.foothillscommunityplayers.com for tickets and more information.
https://www.facebook.com/events/488022011633895/
Tennessee Theatre: Summer Movie Magic - When Harry Met Sally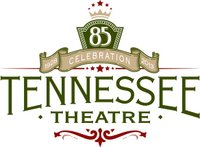 August 10, 2018 — August 12, 2018
Category: Film and Kids & family
There's something for everyone in the 20th Annual Summer Movie Magic lineup! Moviegoers will travel back in time and see these classics, as they should be: in a historic theater surrounded by other movie-lovers, enjoying some popcorn and a cold drink. Come experience some of your favorite classics on the big screen! Prior to each screening, hear the Mighty Wurlitzer organ fill the auditorium with magnificent music.
Harry and Sally meet when she gives him a ride to New York after they both graduate from the University of Chicago. The film jumps through their lives as they both search for love, but fail, bumping into each other time and time again.
Friday, August 10 • 8pm
Sunday, August 12 • 2pm

Tickets can be purchased at the Tennessee Theatre box office, Ticketmaster.com or by phone at 865-684-1200. The ticket price is $9.00 for adults, $7.00 for children under 12 and seniors 65 and over; a subscription to all six films is $45.00 for adults and $36.00 for children and seniors. Tennessee Theatre, 604 S. Gay Street, Knoxville, TN 37902. www.tennesseetheatre.com, www.ticketmaster.com
Central Cinema: Opening Weekend
August 10, 2018 — August 12, 2018
Category: Festivals & special events and Film
Well, this is it: after more than a year of preparation we're ready to open our doors to the public! Barring any spectacularly bad news, Central Cinema will debut August 10 with our promised opening weekend lineup of RAIDERS OF THE LOST ARK, WILLY WONKA & THE CHOCOLATE FACTORY and WILD AT HEART!
We're still pushing hard to meet the deadline, so we hope you'll forgive the short notice, and the fact that showtimes & online ticketing won't be up until a few days beforehand. But we're relieved to finally start watching films with all of you! Details TBA
1205 N Central, Knoxville, TN
Call (865) 951-2447
centralcinemaknox@gmail.com
https://www.centralcinemaknox.com
https://www.gofundme.com/centralcinemaknox
Knoxville Walking Tours
August 10, 2018 — August 12, 2018
Category: History & heritage, Kids & family and Lectures
THE CIVIL WAR IN KNOXVILLE - AUGUST 10, 2018 10:30 AM – 12:00 PM
A City Divided - It's been over 150 years since the battle of Knoxville, one of the most sharply divided cities during the civil war. Occupied by both sides with recruiting offices set up on Gay Street on the same day, Knoxville was home to spies, street fights, and family feuds that outlasted the war. Visit the downtown sites and then get an overview of the battles and fortifications from the observation deck of the Sunsphere. Meet on the porch of the East Tennessee History Center, 601 S. Gay Street.
SHADOW SIDE 2 - AUGUST 10, 2018 8:00 PM – 9:30 PM
Old City Ghosts - The lively entertainment section now known as the Old City wasn't always so friendly. The neighborhood has a history of dark times and dark deeds, and the remnants aren't just in the architecture. Formerly known as the Bowery, the district was home to saloons, dance halls, pool rooms, and bars, where famous gunmen, thieves, ladies of the evening, and troublemakers of all kinds bumped elbows with naïve travelers and honest working folk. Life here was violent—and often short. Meet in front of The Phoenix Pharmacy and Fountain, 418 S. Gay Street.
THE EARLY YEARS - AUGUST 11, 2018 10:30 AM – 12:00 PM
Early Years - Step back over two centuries and visit Knoxville's founders as you listen to the stories of the settlement of White's Fort and establishment of the capital of the Southwest Territory at the headwaters of the Tennessee. Meet on the porch of the East Tennessee History Center, 601 S. Gay Street.
GUNSLINGERS - AUGUST 11, 2018 5:00 PM – 6:30 PM
When Knoxville was the Wild West - Knoxville's history is colorful and the predominant hue is blood red. Take a walk on the wild side, from the Old City to Gay Street, down to the river and beyond. The now peaceful streets were once the scene of violence and mayhem of all descriptions—family feuds, duels, lynchings, and riots. Telling all the stories might take years, so this tour varies its route and our guide is always finding fresh tales to share. Meet in the Knoxville Visitor Center, 301 S. Gay Street.
KNOXVILLE'S MUSICAL HISTORY - AUGUST 12, 2018 5:00 PM – 6:30 PM
Tribal to Techno - Knoxville's story has always been set to music, from the time when the poetic rhythms of the native Cherokee tribes still echoed in the hills and the ballads of the Scots-Irish settlers were sung around campfires on the riverbanks. Immigrants from all over the world brought new instruments and tunes to enliven the song and East Tennessee became known as a home to musicians of every genre, whether classical, jazz, R&B, rock-n-roll, Americana, or the avant-garde sounds of ska, techno, and whatever's unveiled at this year's Big Ears Festival. Meet in the Knoxville Visitor Center, 301 S. Gay Street.
Knoxville Walking Tours last approximately 90 minutes. Adults: $15. Children 6-12: $10 (Group rate available). For more information or to book your tour, please visit the Knoxville Walking Tours Website at http://knoxvillewalkingtours.com/. Proceeds from many tours help to support the Knoxville History Project.
Knoxville Museum of Art: Alive After Five
August 10, 2018
6-8:30 PM
Category: Music
Mojo Tweed
Alive After Five is a unique live music series that takes place in the smoke-free, casually elegant setting of the Ann and Steve Bailey Hall in the Knoxville Museum of Art. There is a live band on stage, seating at tables, two cash bars, food from area restaurants, free freshly popped popcorn, and free parking. Audience members can enjoy listening to music, dancing, and browsing the museum's art galleries. Admission is $15 for general and $10 for museum members and college students with ID. Ages 17 and under are admitted free.
Knoxville Museum of Art, 1050 World's Fair Park Dr, Knoxville, TN 37916. Hours: Tuesday-Saturday, 10AM-5PM, Sunday, 1-5PM. Information: 865-525-6101, www.knoxart.org
Great Smoky Mountains Heritage Center: Music in the Round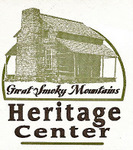 Category: Fundraisers and Music
A Special Benefit Concert featuring three critically acclaimed Singer-Songwriters from Nashville
Plus a special performance by the Townsend Community Choir
"We are pleased that we are able to bring three nationally known and critically acclaimed Singer-Songwriters from Nashville to the Barn Event Center in Townsend, through the efforts of longtime Heritage Center advocates and sponsors, Mary & Mike Crawford" explained Bob Patterson. The musicians include Dave Gibson, Benita Hill, and Becky Hobbs. The Townsend Community Choir directed by Linda Gullufsen, and accompanied by Sandra Headrick, will perform while guests arrive followed by a beautiful buffet dinner prepared by the culinary staff at the Barn Event Center. Three nationally recognized Singer-Songwriters from Nashville will entertain guests and play the songs they have written and explain the stories and emotional background of their music for the rest of the evening.
Since 2015, this is the fourth "Music in the Round" Benefit Concert, that has been hosted at the Barn Event Center in Townsend, courtesy of Debbie and Richard Way.

Reservations are limited to 120 guests at $80 per guest for this exclusive and intimate concert. Doors open at 5:30 pm, the Townsend Community Choir performs at 6 pm followed by dinner at 6:20 pm and the Singer-Songwriters starting at approximately 7;15 pm. Call 865-448-0044 Monday thru Friday 9 am - 5 pm to reserve your seat.
Great Smoky Mountains Heritage Center, 3/4 mile east of traffic light at the Highway 321 and 73 intersection towards the Great Smoky Mountains National Park, Townsend, TN. Hours: M-Sa 10-5. Information: 865-448-0044, www.gsmheritagecenter.org
Singers and Storytellers featuring singer/musician Jill Cagney
Category: Free event and Music
Friday at 7:30 PM - 9:30 PM at Sugar Mama's, 135 S. Gay St., Knoxville, Tennessee 37902
Tickets: www.blackpantsgirl.com
You are invited to next edition of Singers and Storytellers presented by Black Pants Girl only @ Sugar Mama's Knoxville. Featuring ... Jill Cagney an accomplished singer, songwriter and musician.
Seating @ 7:30 PM | Show @ 8:00 PM SHARP
NO COVER = Tips welcomed and appreciated.
Eat, drink, listen and be merry with us each show.
www.blackpantsgirl.com/sands
There are 5 of us singers who each have a unique point of view and wanted to support and promote fellow singers and/or storytellers to share their unique POV with Knoxville each month. So each show we've invited singers, musicians, comedians, spoken word artists, theatre folk, opera people, crooners, rappers and those who want to share more than a few stories with Knoxville in all it's wonder. The show is on the 2nd Friday of each month and the 4th or Last Friday of each month. At the place that everyone feels welcomed, Sugar Mama's, we are building an honest reflection of our lives and loves and longings and more. If you're interested in being A FEATURED artist one show, reach out and message us or email us at blackpatnsgirl@gmail.com. and let's talk booking you for an upcoming date!
https://www.facebook.com/events/371343243379054/
Grlsplain presents: Summer Carnival show
Category: Exhibitions & visual art, Festivals & special events and Music
Friday at 9 PM - 1 AM
End the summer right with our second show, the summer carnival! There will be music, art, drinks, fun, balloons, popcorn?, vibes (GOOD ONES) and much, much more.
Lineup:
Carmen Canedo
Mark
DJ Tye Dye & Sad Dylan
$5 - All ages, but we will ID if you BYOB.
The Birdhouse @ 800 N 4th Ave, Knoxville, TN 37917
Mighty Mud: Raku Firing
Category: Classes & workshops, Exhibitions & visual art and Fine Crafts
Instructor: Megan Schefter
All ages and experience levels are welcome to participate in this event. This could be fun for the family, kids love the Raku process; or it could be a great "date night" event. The immediacy of Raku firings allow you to take home a beautiful piece of pottery for your home that night, but these decorative pieces are not food safe.
$35.00 - All Materials Provided
Mighty Mud, 127 Jennings Avenue, Knoxville, TN 37917. Hours: Tu-F 11-6, Sat 9-5. Open studio time on Thu 6-9. Information: 865-595-1900, www.mightymudclay.com
Arrowmont School of Arts and Crafts: Turnabout: Women at the Lathe
August 7, 2018 — October 10, 2018
Category: Exhibitions & visual art, Fine Crafts and Free event
Turnabout: Women at the Lathe is the first exhibition organized and funded by the Women in Turning (WIT) committee of the American Association of Woodturners (AAW). Reflecting our membership, we created a blended invitational and juried show that celebrates both known and unknown voices in our field. The twenty-seven sculptural pieces in the exhibition were created by women artists from the United States, England, Wales, Canada, and Taiwan, ranging in age from their early twenties to their 80s. The work in the show is created all or in part on the lathe, a specialized woodworking machine that holds and spins material while it is carved with sharp tools. The exhibition features work by women with anything from a few years of experience to more than three decades of turning.
A traveling show, Turnabout: Women at the Lathe will be featured at three distinctly different venues: the Appalachian Center for Craft, part of the School of Art, Craft & Design at Tennessee Tech University; the American Association of Woodturners' Gallery of Wood Art; and Arrowmont School of Arts and Crafts in Gatlinburg, Tennessee.
It is our hope that through this exhibition more women will think of turning as possible for themselves, and discover the many pleasures of this extraordinary craft and art form.
Participating artists: Katie Adams, Donna Zils Banfield, Dixie Biggs, Kailee Bosch, Sally Burnett, Marilyn Campbell, Martha Collins, Barbara Dill, Sharon Doughtie, Jeanne Douphrate, Ena Dubnoff, Melissa Engler, Diana Friend, Louise Hibbert, Liz Kent, Janice Levi, Kristin LeVier, Grace Parliman, Tania Radda, Betty Scarpino, Hayley Smith, Janine Wang, Kimberly Winkle, Helga Winter, Andi Wolfe, Cindy Pei-Si Young
At JERRY DROWN WOOD STUDIO GALLERY at Arrowmont School of Arts and Crafts, 556 Parkway, Gatlinburg, TN 37738. Information: 865-436-5860, www.arrowmont.org