Calendar of Events
Saturday, August 18, 2018
UT Arboretum Society: Monthly Guided Hike
Category: Free event, Kids & family and Science & nature
Did you make a New Year's resolutions to get more exercise or spend more time outdoors? The UT Arboretum Society can help with both! In 2018, the UT Arboretum Society is now offering a monthly hike on the third Saturday of each month.
The hikes will be led by Arboretum staff or a member of the UT Arboretum Society. The hike will begin at the parking lot of the UT Arboretum, 901 S. Illinois Avenue in Oak Ridge at 9:00 a.m. This is approximately a one-hour fun, short trail hike. Participants are asked to wear clothes appropriate to the weather and boots or good shoes for outdoor walking. This is a free program offered by the University of Tennessee Arboretum Society. To learn more about this hike or the UT Arboretum Society, go to www.utarboretumsociety.org. For more information on the program, call 865-483-7277.
East Tennessee Historical Society: Ninth Annual History Fair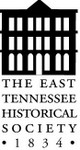 August 18, 2018
10:00AM-5:00PM
Category: Festivals & special events, Free event, History & heritage and Kids & family
The 2018 East Tennessee History Fair will celebrate the region's history with reenactments, activities, and tours. Presented by the East Tennessee Historical Society, along with dozens of businesses, historical organizations, museums, musicians, and individuals from across the region, the East Tennessee History Fair features fun and educational activities highlighting the people, places, stories, and events that comprise the shared history of our 35-county region. The event is free and open to the public. Special highlights include:
· Free admission to the Museum of East Tennessee History including Voices of the Land: The People of East Tennessee and In the Footsteps of Sergeant York exhibitions, plus the Streetscape with Streetcar 409 and Corner Drug Store, c. 1920-1930. This year marks the celebration of 25 years of the Museum of East Tennessee History and the 10 year anniversary of the Voices of the Land exhibit. Artifact donors, living historians, and collections experts will offer special tours and discussions throughout the museum.
· Antiques Fair—downtown Knoxville's only antiques fair with vendors offering a wide variety of primitives, antiques, and tabletop items, sponsored by Case Antiques and Building Systems Technology, Inc.
· WDVX Music Stage featuring Jimbo Whaley and Greenbrier, Russ and Becky Jeffers, The Travelin' Caudells, David West and the Cider Mountain Boys, and the Andersons among others
· Living History Timeline—spanning the region's history from the Cherokee to Vietnam War
· Abraham Lincoln and wife Mary Todd and other historical characters will roam the crowd
· More than sixty historical and genealogical societies representing county, regional, and state organizations from across the region
· "History Hound" Dog Costume Contest—guests are invited to bring their pets to Krutch Park dressed as their favorite historical character. Registration begins at 9:30 a.m., and the contest begins at 10:15. Celebrity judges will award fabulous prizes, courtesy of PetSafe for "Best Costume" and "Most East Tennessee Spirit."
· Tours of Old Knoxville High, an important Knoxville landmark meticulously renovated and restored to honor its role in shaping Knoxville
· Army vs. Navy WWI baseball game at the old Bill Myers Stadium field, with the first pitch thrown out by Retired Army Col. Gerald York, grandson of Sgt. Alvin C. York
· "Old Fashioned Tennessee Checkers Skirmish" sponsored by Mast General Store
· Book sales by Friends of the Knox County Library featuring history-themed books for children and adults
· An enlarged children's activity area in the Regions Bank parking lot with special crafts, games, and storytelling by the "King of The Wild Frontier," Davy Crockett, along with a birthday party with cake for Davy's 232nd birthday
· WDVX's "Kidstuff" music show with Sean McCullough
· Live recording of the "Cutting Class Podcast"
· Craft demonstrations--spinning, quilting, tinsmithing, raku pottery, woodworking, chair caning, basket making, natural fibers, clay work, lye soap making, primitive handmade items, and more
· Jump on the Historic Homes Bus for tours of downtown's historic homes and museums, including free admission at Blount Mansion, James White's Fort, Mabry Hazen House, Bethel Cemetery, Women's Basketball Hall of Fame, Old Knoxville High, and the WWI baseball game at the old Bill Myers Stadium field
· Open House with free tours of the Tennessee Theatre and vintage films by the Tennessee Archive of Moving Image and Sound—featuring films on Patricia Neal, John Ward, desegregation of the Tennessee Theatre, A Face in the Crowd with Andy Griffith, and more
· Walking tour with Knoxville Walking Tours on "Misbehaving Women"
· Join the Suffrage Coalition for the unveiling of the name plaques on the Burn Memorial with an ice cream social to celebrate and remarks at 10:50 a.m. at the memorial
· Meet the authors book sales and signings
· Walking tour with Jack Neely to South Knoxville and Suttree Landing
· Art Market Gallery will feature a memorial show of the works of Marjorie Horne with sales benefitting the Community School for the Arts
· Market Square Farmers Market
· Home style food, food trucks, burgers, kettle corn, and barbeque!
The 2018 East Tennessee History Fair is sponsored by Knoxville CBID, The Tennessee Arts Commission, Seven Islands Foundation, Mast General Store, City of Knoxville, WDVX, WBIR, WUOT, Comcast, Lamar Advertising, KANA Group, Hyatt Place Knoxville/Downtown, Regions Bank, Case Antiques, Building Systems Technology, Inc., PetSafe, and Food City. For more information and a complete list of events please visit http://www.easttnhistory.org/historyfair.
East Tennessee Historical Society, 601 S. Gay Street, Knoxville, TN 37902. Museum hours: M-F 9-4, Sa 10-4, Su 1-5. Information: 865-215-8824, www.easttnhistory.org
Bijou Theatre: Jubilee 2018 with The SteelDrivers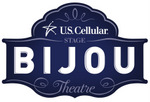 Category: Festivals & special events and Fundraisers
Join us for the Bijou's biggest fundraiser of the year!
VIP tickets are limited and include a premium seat location and access to our pre-show party at 5:30pm at the Bijou featuring heavy hors d'oeuvres, wine, beer and spirits, a silent auction and live entertainment.
All ticket holders will have a chance to participate in our live auction featuring signed instruments from artists who've played on the U.S. Cellular Stage at the Bijou Theatre. The live auction will take place immediate prior to The SteelDrivers' performance.
They say the only thing consistent about change is that it changes. Whether through design or destiny, that's a precept the SteelDrivers know all too well. Throughout their career -- one that encompasses four highly acclaimed albums and any number of awards and accolades -- the band has demonstrated the ability to adapt to change with unwavering persistence. Their's is a lingering legacy defined by quality and consistency. It's one in which they've never stopped looking forward, successfully marshalling their resources for wherever that trajectory takes them.
Ultimately, it's all about the music. "Our dedication and determination remain intact," says singer, songwriter and fiddler Tammy Rogers. "We honor our older music by always putting our focus on the songs. Some people describe our music as being bluegrass based, but the fact is, we're not bound to any one regimen. I liken us to what the Rolling Stones would sound like if they played banjos, fiddles and mandolins ' it's that rock-n-roll edge played on traditional instruments. I don't know if that's true, but we are primarily a band that's centered around songwriting and also just happens to have a bluegrass background."
Bijou Theatre, 803 S. Gay Street, Knoxville, TN 37902. Information/tickets: 865-522-0832, www.knoxbijou.com, www.ticketmaster.com
ORNL Federal Credit Union Free Concert Series
Category: Free event, Kids & family and Music
All concerts will be held outdoors at the pavilion in Bissell Park, 1401 Oak Ridge Turnpike in Oak Ridge, and are free to the public. Bring your lawn chairs and your friends and family for an evening of free Americana roots music. Oak Ridge's own Crafter's Brew will be on-site with craft beer along with local food truck vendors.
Future concerts will be held on the following Saturdays: September 8 (acts TBD), and October 6.
A special thanks to WDVX for their support of this event and bringing Americana music to Oak Ridge.
AUGUST 18 6:00-9:00 PM - JIM LAUDERDALE BAND
Jim Lauderdale is both a "songwriter's songwriter," who's written/co-written many modern classics for iconic artists, as well as an intuitive sideman, who's enhanced the music of a bevy of esteemed musicians. As a solo artist, since 1986 up until now, he's created a body work spanning 29 albums of imaginative roots music, encompassing country, bluegrass, soul, R&B and rock, as well as helping pave the way for the current Americana movement.
BLUE MOON RISING
Blue Moon Rising is a nationally touring band from East Tennessee comprised of Chris West, Keith Garrett (of the Boxcars), Justin Jenkins (of Grasstowne), Randall Massengill, Tim Tipton, and Brandon Bostic. BMR garnered international recognition with the release of their third album, "On the Rise" (Lonesome Day Records) that proved to be a symbolic title for the group as the album debuted at #14 on the BILLBOARD Top 50 Bluegrass Chart in 2005.
Town of Farragut: Fun with Farragut's Fleet
Category: Festivals & special events, Free event and Kids & family
At Mayor Bob Leonard Park, 301 Watt Road. Cost: Free.
Kids have the opportunity to see, touch and climb on trucks and equipment used by the Town of Farragut and local emergency and rescue organizations! I.D. kits and snacks and plenty of water will be provided. For more information, contact Special Event and Program Coordinator Brittany Spencer at 218-3378 or bspencer@townoffarragut.org.
Haunted Knoxville Ghost Tours: Girl Scout "Ghost Hunting" Patch Tour
Category: Festivals & special events and History & heritage
Dates: August 18, Sept 15, Oct 6, Oct 20, Nov 10
Times: 7:30pm
GHOST HUNTER TOUR designed for Junior, Cadette, Senior, Ambassador - Dig into the science behind ghost hunting with a walking tour by Haunted Knoxville Ghost Tours AND earn a patch! Girl Scouts will learn Knoxville history, work as a team, investigate using a variety of equipment, and come to their own conclusions based on the evidence they find! This is a non-scary patch program! Join in on a popular public tour (Friday and Saturday nights) or schedule your own private tour (for up to 30 people).
The price is $25 per girl/$30 per adult. Price includes a souvenir lanyard, use of investigation equipment, Ghost Hunting 101 crash course, and a nationally-recognized Ghost Hunter and local historian as your guides. Patches are available for $5 each; they're free if your group is 10 people or more. To register, go to http://hauntedknoxville.net/. Let them know if you'd like to purchase/receive the patch.
This activity is suggested for girls age 9 and up. Adult chaperons are required. Partnership with Girl Scouts Girl Scouts of the Southern Appalachians
Please visit: www.hauntedknoxville.net for more updated tour information, to purchase tickets, and for Newly added Tours! Contact number: 865-377-9677
Second Bell Festival
Category: Festivals & special events, Kids & family and Music
Aaron Lee Tasjan • *repeat repeat • The David Mayfield Parade • LUTHI • Guy Marshall • Andrew Leahey & the Homestead & Jon Latham • Thrift Store Cowboys • The Pinklets • Teen Spirit (Brunch set) • School of Rock Knoxville
After co-producing BLANKFest for three years in Knoxville's Historic Market Square, the BLANK Newspaper staff decided it was time to take this party to a body of water. Thus, Second Bell at Suttree Landing Park was born. Much like BLANKFest, Second Bell will highlight the strength of our local and regional entertainment communities, and we're making it easy for you to experience it all in one beautiful location.
Our goal is to create an oasis where you can discover your new favorite local band, restaurant, retailer and comedian – all in one day and for an affordable price. The event will pair Knoxville's vibrant scene with its newest riverfront park in one of the area's fastest growing sectors. We can't wait to see y'all there!
Please visit https://secondbellfest.com/ for more information or https://www.facebook.com/events/193561821296758/
WDVX: Free Summer Sessions Concert in Oak Ridge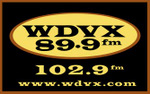 August 18, 2018
6:00-9:00pm
Category: Free event and Music
Saturday, August 18th
The Jim Lauderdale Band and Blue Moon Rising perform as we celebrate Oak Ridge!
Inviting you to the new "Summer Sessions" concert series in Bissell Park, 1401 Oak Ridge Turnpike, Oak Ridge, TN 37830, presented by ORNL Federal Credit Union. The concerts are free. Bring your lawn chair, friends, and family. Live music starts at 6 and goes til 9.
WDVX, 301 S. Gay Street, Knoxville, TN 37902. Information: 865-544-1029, www.wdvx.com
Knoxville Writers' Guild: Mining myths to power your prose Workshop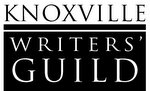 August 18, 2018
10 AM - 12 PM
Category: Classes & workshops and Literature & readings
Tap ancient sacred and secular sources to discover and deepen your theme, strengthen character, and build connections with your readers. We'll use writing prompts, discussion, sharing, and examples. Writers at all stages, all genre welcome. Dip into our deep culture and pull up gold for your work.
Pamela Schoenewaldt is a USAToday Bestselling author of historical fiction. She was a Barnes & Noble Great Discovery Writers, short-listed for the Langum Prize in Historical Fiction, a UT Library Writer in Residence and elected to the East Tennessee Writers Hall of Fame. Her prize-winning short stories have been published in the US and internationally. She taught writing for the University of Maryland, European Division, and the University of Tennessee. Pamela is on the board of the KWG: www.PamelaSchoenewaldt.com
All KWG Workshops are $50 for non-members, $30 for members and $15 for student members. Log in to take advantage of the reduced rates. Pre-registration is strongly encouraged. Walk-ins are welcome but there will be a $10 surcharge. Save money and help your presenters plan more effective programs by pre-registrating. Check payments must be received by one week before the workshop (Knoxville Writers Guild. P.O. Box 10326 Knoxville TN 37939-0326).
Knoxville Writers' Guild: Meetings take place at Central United Methodist Church's Fellowship Hall, 201 E. Third Avenue, Knoxville, TN 37917. Information: www.KnoxvilleWritersGuild.org
Art Market Gallery: Marjorie Horne Exhibition Reception
Category: Exhibitions & visual art and Free event
Works by the late artist Marjorie Horne will be on display in the Art Market Gallery foyer throughout August. A reception, including complimentary refreshments, will be held in conjunction with the East Tennessee History Center's History Fair on Saturday, August 18, 2018, from 11:00 a.m to 6:00 p.m. Please join us for this special retrospective of Marjorie's work.
Marjorie Horne (1945–2017): Marjorie Spalding Horne was originally from Richmond, Indiana. She moved to the Knoxville, Tennessee area with her husband and two sons in 1978. She earned a Bachelor of Fine Arts Degree from the University of Tennessee, Knoxville in 1981. Marjorie received numerous purchase and merit awards over the years in regional and national exhibitions. Her colored pencil work was juried into many International Exhibitions of the Colored Pencil Society of America (CPSA), earning Signature Status in 2004, and a five year merit award in 2008. One of her pieces was published in The Best of Colored Pencil V, edited by the founder of CPSA, Vera Curnow. Her pieces were among Top 100 winners in the 2006 PaintAmerica and the 2007 Paint the Parks MiniTop50 competitions. She earned a Best of Show award in the 2009 Knoxville Museum of Art "Artists on Location" event. She presented one-person exhibits in Oak Ridge, Tennessee, Roane State Community College, Webb School, Tennessee Valley Unitarian Church and the College of Wooster in Wooster, Ohio. In 2007 she and her sister Betty Hendrix shared an exhibit at the Campbell House Gallery in Southern Pines, North Carolina. Marjorie greatly enjoyed being a member and occasional featured artist of The Art Market Gallery, and admired the work of her fellow artists.
Transparent and reflective surfaces were recurrent themes in her colored pencil drawings and watercolors. She was a devotee of light and possessed a patient, detailed technique. She took thousands of photographs as sources for paintings. In recent years, her favorite subjects were the landscape and wildlife of Cades Cove, Yellowstone National Park, Pawley's Island, and scenes of downtown Knoxville. Marjorie passed away on October 1, 2017, in Knoxville due to complications from cancer. She had recently retired from over 30 years working in accounting, and was focussing her energy on artwork and her health. "Always, art is a form of meditation for me. It feeds my soul and brings wholeness to my life."
Art Market Gallery, 422 S. Gay St, Knoxville, TN 37902. Hours: Tu-Th & Sa 11-6, Fri 11-9, Su 1-5. Information: 865-525-5265, www.artmarketgallery.net
TAMIS at the Tennessee
Category: Festivals & special events, Film, Free event and History & heritage
Knox County Public Library's Tennessee Archive of Moving Image and Sound will once again partner with the Tennessee Theatre to present a day of archival films as part of the annual East Tennessee History Fair on Saturday, August 18. The Theatre will open at 11:00 a.m. for an open house during which visitors can explore backstage. Films from the TAMIS vaults will be shown throughout the day, culminating with a screening of the 1957 feature film, A Face In The Crowd, starring Andy Griffith and Patricia Neal. The open house will resume during breaks at the top of each hour. The full schedule is listed below. All screenings are FREE and open to the public, thanks to the generous support of The Historic Tennessee Theatre Foundation and the Friends of the Knox County Public Library.
Schedule:
11:00 -- Open House
11:30 -- A Tribute to John Ward
12:00 -- Open House
12:30 -- The Films of Walther Barth: New High Definition Transfers
1:00 -- Open House
1:30 -- Theaters Segregated in All-America City: Knoxville Desegregation Protests of the early 1960s
2:00 -- Open House
2:30 -- Happy Anniversary Tennessee Theatre! / Patricia Neal: We Knew Her as Patsy
3:30 -- A Face In The Crowd
Information: Knox County Public Library, (865) 215-8767
Knoxville Community Darkroom: Cyanotype and Toning Workshop
Category: Classes & workshops and Exhibitions & visual art
10:30 AM - 5:30 PM at The Knoxville Community Darkroom, 5117 Homberg Dr, Knoxville, Tennessee 37919
Learn one of the original photographic processes with artist Jessie Morris! Cyanotype is one of the oldest printing processes invented by Sir John Herschel in 1842. In this workshop, you will learn to make a unique one of a kind handmade print by coating various papers with Cyanotype chemicals and developing them in the sun. Bring found objects, plant materials or negatives. This is a contact printing process – if you plan to bring negatives, they should be the size of the paper you are printing with. For questions or more information, email us at: theknoxvillecommunitydarkroom@gmail.com
A materials fee of $85 is due at or before the event. Be sure to register for the event by Friday, August 17th to secure your spot! You can pay in person or online. Submit payments online to: w​ww.paypal.me/knoxdarkroom