Calendar of Events
Thursday, July 19, 2018
East Tennessee Historical Society: The Lost Restaurants of Knoxville | A Brown Bag Lecture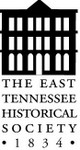 Category: Free event, History & heritage and Lectures & discussions
With Paula Johnson
East Tennessee History Center Bilo Nelson Auditorium
Thursday, July 19, 2018 - 12:00pm to 1:00pm
From the fronteir taverns and saloons to upscale dining and continental cuisine and a return to our roots of local eating experiences, Knoxville dining has now come full circle over the past 225 years. In a Brown Bag lecture, author and historian Paula Johnson will share stories ranging from the early country music stars frequenting Harold's Deli while in the city to perform on radio shows to the 90-year history of fine dining at Regas Restaurant, to guests from around the world dining 266 feet in the air at the Sunsphere Restaurant. Paula Johnson is the author of Lost Restaurants of Knoxville and the founder of Knoxville Food Tours. Copies of the book will be available for purchase.
East Tennessee Historical Society, 601 S. Gay Street, Knoxville, TN 37902. Museum hours: M-F 9-4, Sa 10-4, Su 1-5. Information: 865-215-8824, www.easttnhistory.org
Knoxville History Project: Six Degrees of Harry Ijams
July 19, 2018
6:30-9:30pm
Category: Free event, History & heritage and Lectures & discussions
July 19, 6:30-8:30pm.
Harry Ijams is best known for the nature center that bears his family name, but did you know he was a talented artist, a regional naturalist and an advocate for the Great Smoky Mountains National Park?Through recently-discovered examples of Ijams' inimitable artwork plus vintage photographs and archival newspaper columns, Paul James of the Knoxville History Project will present a new look at Ijams' myriad Knoxville connections.
James produced a visual history book on the history of the Ijams family and the development of Ijams Nature Center in 2010. The same year he helped produced an Emmy- nominated documentary on Ijams with WBIR's Heartland Series. He also served as Executive Director of Ijams Nature Center from 2004-2012 and joined Jack Neely at the Knoxville History Project in 2017.
July 19, 6:30-8:30pm.
This is a free program held at the Upstairs cocktail Lounge at Maple Hall Bowling Alley on Gay Street. Donations welcome.
Age 21+ as per Maple Hall policy.

Knoxville History Project, 516 West Vine Avenue #8, Knoxville, TN 37902. Information: 865-300-4559, www.Knoxvillehistoryproject.org
Jackson Avenue Maker Meetup
Category: Festivals & special events and Free event
Free to attend! Creative collisions happen when makers, artisans, small-scale manufacturers, and entrepreneurs get together! Maker Meetups are open to local makers and anyone interested in the maker movement. Connect with other makers and local businesses and learn more about the exciting work being done in our area!
This Maker Meetup will feature three hotspots on Jackson Avenue: Dogwood Arts, Rala, and PostModern Spirits.
Please RSVP using the tickets link on Eventbrite!
This Maker Meetup made possible + extra special by our generous sponsors: Pilot Flying J and Knoxville Entrepreneur Center
Ewing Gallery: Analogy and Interaction: Creating a context for curiosity through Games and Play
July 18, 2018 — September 7, 2018
Category: Exhibitions & visual art and Free event
This show is coordinated by the Simulations + Gaming + Role-Playing (SGR) Community of Scholars. This multi-disciplinary group brings together members of the UT community who share an interest in researching the development and use of simulations, gaming, role-playing, and similar strategies for teaching and learning. Such strategies are among the latest developments in higher education, and have been shown to create interactivity and collaboration, increase engagement and retention, deepen reflection and understanding, engender positive values and thoughtful behavior, and open authentic spaces for real-world problem-solving. Games and Simulations provide players/users with the opportunity to not only visualize, but to experience the world of a problem from a variety of perspectives.
Featured Games:
Marrying Mr. Darcy is a strategy card game for 2-6 players based on Jane Austen's classic novel "Pride and Prejudice."
Walden, a game is an exploratory narrative and open world simulation of the life of American philosopher Henry David Thoreau during his experiment in self-reliant living at Walden Pond. The game begins in the summer of 1845 when Thoreau moved to the Pond and built his cabin there.
Embodied Labs works at the intersection of healthcare training and virtual reality storytelling to provide a culture shift solution that empowers every member of the care team to share their expertise and value one another.
The Cat and the Coup is a documentary videogame in which you play the cat of Dr. Mohammed Mossadegh, the first democratically elected Prime Minister of Iran. During the summer of 1953, the CIA engineered a coup to bring about his downfall. As a player, you coax Mossadegh back through significant events of his life by knocking objects off of shelves, scattering his papers, jumping on his lap and scratching him.
Abbreviated Summer Hours: Tuesday – Friday, 12 – 4 PM. Ewing Gallery, 1715 Volunteer Blvd on the UT campus, Knoxville, TN 37996. Information: 865-974-3200, www.ewing-gallery.utk.edu
Kids in the Arts Summer Camp
July 16, 2018 — July 27, 2018
Category: Classes & workshops, Dance, Exhibitions & visual art, Kids & family, Music and Science & nature
For ages 5-12. Dates: June 11-15, June 18-22, July 16-20, July 23-27, daily 9 AM – 4 PM at the Birdhouse, 800 N. 4th Avenue. We offer a kids camp, usually a week long, typically for ages 5-14. We tailor the lessons to multiple ages by working together in whole-group instruction or by splitting up into smaller groups to maximize learning. We spend the day together creating art through various art forms like music, improv games, visual art and dance. We meet-up at the end of the day and share our experiences in a cool down meditative share time. Our mission is to promote cooperation and the love of learning through art, craft and creativity! Through exploration of self we will find common ground in each other. Cost is $235 or $55 per day. https://kidsinthearts.weebly.com/ or karlalanhess@gmail.com
Fountain City Art Center: FCAC Open Photography Exhibit

July 13, 2018 — August 9, 2018
Category: Exhibitions & visual art, Fine Crafts and Free event
Reception: July 13, 6:30 – 8:00 PM - Free and open to the public. Juried by Clay Thurston and featuring photography in categories such as Wildlife, Human Interest, Landscape, Still Life, Architecture, and Digitally Altered.
Exhibit viewing hours: Hours: Tu & Th 9-5, W & F 10-5, 2nd-4th Sa 10-1. Fountain City Art Center, 213 Hotel Ave, Knoxville, TN 37918. Information: 865-357-2787, www.fountaincityartcenter.com
Knoxville Children's Theatre: Disney's Aladdin Jr
July 13, 2018 — July 29, 2018
Category: Kids & family, Music and Theatre
Featuring the hit songs, "A Whole New World" and "Friend Like Me," Disney's Aladdin Jr will capture the hearts of audiences young and old.
Aladdin and his three friends are down on their luck until Aladdin discovers a magic lamp, which contains a genie who has the power to grant three wishes. Wanting to earn the respect of Princess Jasmine, Aladdin embarks on an adventure that tests his will and moral character.
The live stage play will be performed July 13 through 29:
Fri., July 13 at 7 PM, Sat., July 14 at 1 PM & 5 PM, Sun., July 15 at 3 PM
Thurs., July 19 at 7 PM, Fri., July 20 at 7 PM, Sat., July 21 at 1 PM & 5 PM, Sun., July 22 at 3 PM & 7 PM
Thurs., July 26 at 7 PM, Fri., July 27 at 7 PM, Sat., July 28 at 1 PM & 5 PM, Sun., July 29 at 3 PM & 7 PM
The play is performed by 23 talented young actors, from ages 10 to 17. Joseph Coram will play the title role, and Celeste Paultre will perform as Princess Jasmine. Audrey Jones will take on the role of The Genie, and Noah Seaman will play Jafar.

Derrick Washington, Jr. will direct the production, after serving for the past year as a directing intern. Recent West High graduates Wheeler Moon and Bethany Moon will design lights and costumes, respectively, and high-schoolers Derrick Washington, Kennis Van Dyke, and others will perform the play's technical duties. Bearden sophomore Abby Ann Ramsey will be the play's stage manager.
Knoxville Children's Theatre, 109 E. Churchwell Avenue, Knoxville, TN 37917. Information: 865-208-3677, www.knoxvillechildrenstheatre.com
Tennessee Stage Company: Shakespeare on the Square
July 12, 2018 — August 12, 2018
Category: Festivals & special events, Free event, Kids & family and Theatre
July 12 – August 12, Thursday to Sunday, 7:00 PM nightly
Shakespeare on the Square annually features two of the magnificent plays of Williams Shakespeare, comedies, tragedies and histories, rotated nightly outdoors on Market Square in the heart of downtown Knoxville. A blanket or a camp chair is all you need to view these performances. Or treat yourself to reserved VIP seating for just $15 per person, including a complimentary bottle of water and local merchant goodie bag. While we perform with no admission charge for general seating, we do appreciate your donations – we'll pass a basket nightly and suggest a $10 donation per person. We also accept cash or credit cards at the "front of house" table.
Cymbeline: July 12, 14, 20, 22, 26, 28, and August 3, 5, 9, & 11
Special performance at Blount County Library in Maryville on July 30!
Cymbeline is the King of Britain. He marries an unpleasant woman who has an arrogant son called Cloten. Cymbeline arranges the marriage of his beautiful daughter, Imogen, to Cloten, but she defies him and marries the poor but worthy Posthumus Leonatus.
Henry IV, Part One: July 13, 15, 19, 21, 27, 29, and August 2, 4, 10, & 12
The story of Prince Hal (the future King Henry V of England), a fifteenth century wild child who carouses with criminals and commoners, helps his loser chums rob his father's treasury, and spends all his time in seedy bars. This, of course, all takes place before Prince Hal's glorious "reformation," when he transforms himself from a total disgrace into a noble leader, who helps put down a rebel uprising that threatens his father's reign, and kills the guy whose been bad-mouthing him all over England. Being a young prince is busy work, and this is just Part 1 of the story!
Indoor Matinee Performances - July 22: Cymbeline and August 5: Henry IV, Part One
Our indoor matinees take place in the luxuriously air conditioned and well appointed Scruffy City Hall at 32 Market Square. Both shows begin at 2:00 p.m. and admission is $15.00 at the door.
Tennessee Stage Company: 865-546-4280, www.tennesseestage.com
Town of Farragut Featured Artist: Sheri Burns
July 6, 2018 — August 31, 2018
Category: Exhibitions & visual art, Fine Crafts and Free event
The Town's July/August 2018 Featured Artist is Sheri Burns, a home-school mom of four. She became an accomplished basket maker after studying Appalachian culture with her children. In an effort to add a hands-on element to her teaching, she signed up for a basket-making class and was immediately "hooked," she says. "I loved making baskets, and soon had a house full of them, and generously gifted them to all my relatives and friends!"

She is now a juried crafter at the Appalachian Arts Craft Center in Norris and teaches classes there and at Pellissippi State Community College. She is a member of the Tennessee Basket Association.

Each month, the work of an artist or group of artists is featured in specially-designed cases on the second floor of the rotunda in Farragut Town Hall. Farragut Town Hall, located at 11408 Municipal Center Drive directly across from the Farragut Branch Post Office, is open Monday through Friday from 8 a.m. to 5 p.m. For more information about this exhibit or to access a Featured Artist application, visit townoffarragut.org/artsandculture or contact Brittany Spencer at ParksandRecInfo@townoffarragut.org or 865-218-3378.
Art Market Gallery: Featuring Kathy Holland and Lynn Straka
July 6, 2018 — July 29, 2018
Category: Exhibitions & visual art, Fine Crafts and Free event
Recent works by artist Kathy Holland and jewelery artist Lynn Straka will be featured throughout July at the Art Market Gallery. An opening reception for the artists, including complimentary refreshments and live music performed by Wendel Werner, will begin at 5:30 p.m. on July 6th, during Downtown Knoxville's monthly First Friday Art Walk.
The show will highlight the new drawing series, "A Sea of Color," by Kathy Holland, as well as the mixed-media jewelry of Lynn Straka, one of the Art Market Gallery's newest artists.
Kathy Holland: I grew up enchanted and intrigued by the landscape around me: the undulating, mysterious, constantly changing forests, meadows, light and weather of the central and southern Appalachians. Even in my travels to England, Scotland and New Zealand I feel a pull toward similar terrain with an obviously dynamic geological past: land masses folded by tectonics and molded by weather, moving water and gravity.
Lynn Straka: My name is Lynn Straka, DVM. I am a mixed media jewelry artist and practicing small animal veterinarian. I began making natural and glass crystal beaded jewelry in about 2000—helping me through a tumultuous time. Jewelry-making quickly became a second vocation and I began selling my jewelry at craft shows. Ten years later, I expanded my work and began to transition from stringing beads to creating my jewelry by letter and word stamping on sterling silver and copper. I opened an Etsy shop, making and selling personalized pendant necklaces, bridal gifts and other unique pieces. At that time, I was self-taught, researching and learning technique and materials use on my own. I've always felt comfortable using small hand tools in these techniques, because the tools are similar to the tools I use in my veterinary surgical practice.
Art Market Gallery, 422 S. Gay St, Knoxville, TN 37902. Hours: Tu-Th & Sa 11-6, Fri 11-9, Su 1-5. Information: 865-525-5265, www.artmarketgallery.net
Ijams Nature Center: Exhibition by Bryce Gibson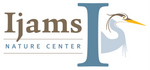 July 6, 2018 — July 29, 2018
Category: Exhibitions & visual art and Free event
In Ijams' Hallway Gallery. Stop by to see gorgeous underwater photography by Bryce Gibson in July! Gibson's stunning photos of native, freshwater fish will help you appreciate the beauty and diversity of wildlife living in East Tennessee's waters.
More events at http://ijams.org/events/. Ijams Nature Center, 2915 Island Home Ave, Knoxville, TN 37920. Hours: Grounds and trails open during daylight hours. Call for Visitor Center hours. Information: 865-577-4717, www.ijams.org
The Emporium Center: My Life, My Art in East Tennessee
July 6, 2018 — July 27, 2018
Category: Exhibitions & visual art and Free event
A reception will take place on Friday, July 6, from 5:00-9:00 PM as part of First Friday activities downtown to which the public is invited to meet the artists and view the artwork.

My Life, My Art in East Tennessee in the Main gallery
"My Life, My Art in East Tennessee" is a juried exhibition developed to recognize local artists ages 50 and up. The exhibition, sponsored by Renaissance Terrace Assisted Living, will feature fine art works of all media works by local artists reflecting the theme "My Life, My Art in East Tennessee". Works in the exhibitions may also be a reflection of community, family and history in East Tennessee. For more information about participating in the exhibition, please contact kkinney@schas.org.
On display at the Emporium Center, 100 S. Gay Street, in downtown Knoxville. Exhibition hours are Monday-Friday, 9:00 AM - 5:00 PM. Information: (865) 523-7543 or www.knoxalliance.com.