Calendar of Events
Sunday, July 29, 2018
Nourish Knoxville: Tomato Jam: A Drinks Competition Fundraiser
July 29, 2018
12:00-4:00pm
Category: Fundraisers
Tickets are on sale now for Nourish Knoxville's second annual fundraiser, The Tomato Jam: A Drinks Competition featuring East TN's Finest Tomatoes + Bartenders at the Mill & Mine, July 29, noon-4pm. Ten bartenders will compete with cocktails made with PostModern Spirits and locally-grown tomatoes. Patrons will enjoy 8 sample cocktails and vote for their favorite, while enjoying brunch bites from OliBea and coffee from Three Bears Coffee Company. Tickets are $40 or $35 each when you buy 4.
Want more? VIP tickets get you a full brunch on the Mill & Mine mezzanine overlooking the event, a wait staff, carafes of each cocktail, and special treats from our participants and staff. $75 each, and tickets are very limited.
Get your tickets today at TicketWeb (www.ticketweb.com) or at the information booth at any Market Square Farmers' Market!
The Mill & Mine, 227 W. Depot Avenue, Knoxville, TN 37917. Tickets/information: http://themillandmine.com
Nourish Knoxville: 865-805-8687, https://nourishknoxville.org/
ETTAC: Messy Art Day Camp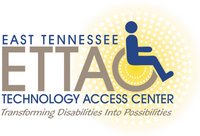 July 29, 2018
10:00am-3:00pm
Category: Classes & workshops and Kids & family
Messy Art Day Camp, Thursday, July 19, 2018 from 10:00 AM to 3:00 PM
Hosted by East Tennessee Technology Access Center, this inclusive event is open to the public for kids and adults with and without disabilities. We'll have a variety of stations to make messes, be creative, and explore art in a messy way! Exploding paint bombs, marker robots, oobleck, and more! Wear clothes you can get messy and bring a clean set of clothes to change into before going home.
What to bring:
Lunch (we'll provide snacks and water)
A plain white t-shirt in your size to dye
Clothes that can get messy, and a spare change of dry clothes to go home in
Please register in advance, $25 at www.eventbrite.com/e/messy-art-day-camp-tickets.
East Tennessee Technology Access Center, 116 Childress Street, Knoxville, TN 37920. Information: 865-219-0130, www.ettac.org
Zoo Knoxville: $9.25 Admission
July 27, 2018 — August 3, 2018
Category: Festivals & special events, Fundraisers and Kids & family
Zoo Knoxville invites guests to take a break from back-to-school shopping with a special tax-free weekend offer. Beginning Friday, July 27, through Friday, August 3, 2018, general admission tickets to Zoo Knoxville are $9.25 for visitors ages 4 and up, which is half off the regular adult ticket price.
Visitors can explore the zoo's newest additions, Gibbon Trails and Langur Landing, in the Boyd Family Asian Trek and be immersed in a 360 degree experience with playful primates. The habitats are designed with multiple viewing levels that allow langurs and gibbons to pass directly over the heads of visitors or be eye-to-eye with them in a 60-foot-tall treehouse accessible by a suspension bridge. The new expansion also allows soaring views of Tiger Forest, home to critically endangered Malayan tigers.
The zoo also offers a daily schedule of animal encounters throughout the park, giving visitors the opportunity to meet animal ambassadors, watch training sessions and chat with keepers to learn about the animals who call Zoo Knoxville home.
"In keeping with our philosophy of being 'wildly fun', we thought it would be exciting to do something unexpected for Tax-Free Weekend," said Tina Rolen, Director of Marketing and Communications. "We would like to make a memorable outing with friends and family possible before everyone heads back to school."

This offer is valid for tickets purchased July 27 through August 3, 2018. Tickets can be purchased at the zoo's ticket window during business hours or online at zooknoxville.org. Tickets may be used any time before December 31, 2018. This offer cannot be combined with any other coupon.

Zoo Knoxville, 3500 Knoxville Zoo Drive, Knoxville, TN 37914. Open every day except Christmas. Information: 865-637-5331, www.zooknoxville.org
Tennessee Theatre: Summer Movie Magic - The Sandlot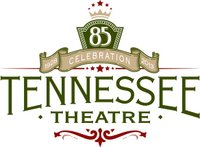 July 27, 2018 — July 29, 2018
Category: Film and Kids & family
There's something for everyone in the 20th Annual Summer Movie Magic lineup! Moviegoers will travel back in time and see these classics, as they should be: in a historic theater surrounded by other movie-lovers, enjoying some popcorn and a cold drink. Come experience some of your favorite classics on the big screen! Prior to each screening, hear the Mighty Wurlitzer organ fill the auditorium with magnificent music.
In the summer of 1962, a new kid in town is taken under the wing of a young baseball prodigy and his rowdy team, resulting in many adventures.
Friday, July 27 • 8pm
Sunday, July 29 • 2pm

Tickets can be purchased at the Tennessee Theatre box office, Ticketmaster.com or by phone at 865-684-1200. The ticket price is $9.00 for adults, $7.00 for children under 12 and seniors 65 and over; a subscription to all six films is $45.00 for adults and $36.00 for children and seniors. Tennessee Theatre, 604 S. Gay Street, Knoxville, TN 37902. www.tennesseetheatre.com, www.ticketmaster.com
Flying Anvil Theatre: One Act Play Fest
July 25, 2018 — August 19, 2018
Flying Anvil Theatre presents their newest show, 8X10 - a theatrical buffet of funny and offbeat short plays opening July 27 for a four-week run. Ten actors take on eight plays in an evening Artistic Director Jayne Morgan calls both challenging and fun.
"If you like variety, this is the show for you! All the plays are really smart, in very different ways. They make you laugh while asking existential questions about the meaning of life, relationships and creativity. There is literally something for everyone. We say, don't like this play? Hang on. There's something totally different coming along in ten minutes!"
The program of one-acts features several works by local playwrights Margy Ragsdale and Staci Swedeen. Plots of the plays run the gamut from three monkeys randomly typing the works of Shakespeare, a game God plays with Adam and Eve, how office jealousy warps the story of how one guy got the promotion and two drama teachers stranded in the desert. There are love stories, absurd twists and turns and one rather unusual house cat. All in a compact, fast-paced 90 minutes.
The casts of the plays include Crystal-Marie Albertson, Angela Grant, Dennis Hart, Steve Louis, Michael Marks, Margy Ragsdale, David Snow, David Steele, Windie Wilson. Directors are Carrie Booher, Keri McClain and Terry Pfeiffer.
8X10 has two preview performances – a Pay-What-You-Can preview on Wednesday, July 25, and an $16 Thursday preview on July 26. Opening Night is Friday, July 27, followed by a reception with the cast and crew. The show runs four weeks, through August 19.
Evening performances are at 7:30 pm and Sunday matinees are at 2:00 pm. at Flying Anvil Theatre, 1300 Rocky Hill Rd. Tickets are $22 and $24 (Students with I.D. $16) and may be purchased online at flyinganviltheatre.com, or call 865-357-1309 to make reservations.

Runs July 27 through August 19. Tickets available at https://www.ticketpeak.com/res/FlyingAnvil.
Tickets can be purchased online or reserved via telephone. Flying Anvil Theatre, 1300 Rocky Hill Road, Knoxville. Information: 865-357-1309, www.flyinganviltheatre.com
Theatre Knoxville Downtown: The Fantasticks
July 20, 2018 — August 5, 2018
Music by Harvey Schmidt, Lyrics by Tom Jones
Directed by Rebecca Gomez
"Try To Remember" a time when this romantic charmer wasn't enchanting audiences around the world. The Fantasticks is the longest-running musical in the world and with good reason: at the heart of its breathtaking poetry and subtle theatrical sophistication is a purity and simplicity that transcends cultural barriers. The result is a timeless fable of love that manages to be nostalgic and universal at the same time.
The Fantasticks is a funny and romantic musical about a boy, a girl, and their two fathers who try to keep them apart. The narrator, El Gallo, asks the audience to use their imagination and follow him into a world of moonlight and magic. The boy and the girl fall in love, grow apart and finally find their way back to each other after realizing the truth in El Gallo's words that, "without a hurt, the heart is hollow."
Theatre Knoxville Downtown, 319 North Gay Street, Knoxville, TN 37917. Information & tickets: 865-544-1999, www.theatreknoxville.com
Knoxville Children's Theatre: Disney's Aladdin Jr
July 13, 2018 — July 29, 2018
Category: Kids & family, Music and Theatre
Featuring the hit songs, "A Whole New World" and "Friend Like Me," Disney's Aladdin Jr will capture the hearts of audiences young and old.
Aladdin and his three friends are down on their luck until Aladdin discovers a magic lamp, which contains a genie who has the power to grant three wishes. Wanting to earn the respect of Princess Jasmine, Aladdin embarks on an adventure that tests his will and moral character.
The live stage play will be performed July 13 through 29:
Fri., July 13 at 7 PM, Sat., July 14 at 1 PM & 5 PM, Sun., July 15 at 3 PM
Thurs., July 19 at 7 PM, Fri., July 20 at 7 PM, Sat., July 21 at 1 PM & 5 PM, Sun., July 22 at 3 PM & 7 PM
Thurs., July 26 at 7 PM, Fri., July 27 at 7 PM, Sat., July 28 at 1 PM & 5 PM, Sun., July 29 at 3 PM & 7 PM
The play is performed by 23 talented young actors, from ages 10 to 17. Joseph Coram will play the title role, and Celeste Paultre will perform as Princess Jasmine. Audrey Jones will take on the role of The Genie, and Noah Seaman will play Jafar.

Derrick Washington, Jr. will direct the production, after serving for the past year as a directing intern. Recent West High graduates Wheeler Moon and Bethany Moon will design lights and costumes, respectively, and high-schoolers Derrick Washington, Kennis Van Dyke, and others will perform the play's technical duties. Bearden sophomore Abby Ann Ramsey will be the play's stage manager.
Knoxville Children's Theatre, 109 E. Churchwell Avenue, Knoxville, TN 37917. Information: 865-208-3677, www.knoxvillechildrenstheatre.com
Tennessee Stage Company: Shakespeare on the Square
July 12, 2018 — August 12, 2018
Category: Festivals & special events, Free event, Kids & family and Theatre
July 12 – August 12, Thursday to Sunday, 7:00 PM nightly
Shakespeare on the Square annually features two of the magnificent plays of Williams Shakespeare, comedies, tragedies and histories, rotated nightly outdoors on Market Square in the heart of downtown Knoxville. A blanket or a camp chair is all you need to view these performances. Or treat yourself to reserved VIP seating for just $15 per person, including a complimentary bottle of water and local merchant goodie bag. While we perform with no admission charge for general seating, we do appreciate your donations – we'll pass a basket nightly and suggest a $10 donation per person. We also accept cash or credit cards at the "front of house" table.
Cymbeline: July 12, 14, 20, 22, 26, 28, and August 3, 5, 9, & 11
Special performance at Blount County Library in Maryville on July 30!
Cymbeline is the King of Britain. He marries an unpleasant woman who has an arrogant son called Cloten. Cymbeline arranges the marriage of his beautiful daughter, Imogen, to Cloten, but she defies him and marries the poor but worthy Posthumus Leonatus.
Henry IV, Part One: July 13, 15, 19, 21, 27, 29, and August 2, 4, 10, & 12
The story of Prince Hal (the future King Henry V of England), a fifteenth century wild child who carouses with criminals and commoners, helps his loser chums rob his father's treasury, and spends all his time in seedy bars. This, of course, all takes place before Prince Hal's glorious "reformation," when he transforms himself from a total disgrace into a noble leader, who helps put down a rebel uprising that threatens his father's reign, and kills the guy whose been bad-mouthing him all over England. Being a young prince is busy work, and this is just Part 1 of the story!
Indoor Matinee Performances - July 22: Cymbeline and August 5: Henry IV, Part One
Our indoor matinees take place in the luxuriously air conditioned and well appointed Scruffy City Hall at 32 Market Square. Both shows begin at 2:00 p.m. and admission is $15.00 at the door.
Tennessee Stage Company: 865-546-4280, www.tennesseestage.com
Art Market Gallery: Featuring Kathy Holland and Lynn Straka
July 6, 2018 — July 29, 2018
Category: Exhibitions & visual art, Fine Crafts and Free event
Recent works by artist Kathy Holland and jewelery artist Lynn Straka will be featured throughout July at the Art Market Gallery. An opening reception for the artists, including complimentary refreshments and live music performed by Wendel Werner, will begin at 5:30 p.m. on July 6th, during Downtown Knoxville's monthly First Friday Art Walk.
The show will highlight the new drawing series, "A Sea of Color," by Kathy Holland, as well as the mixed-media jewelry of Lynn Straka, one of the Art Market Gallery's newest artists.
Kathy Holland: I grew up enchanted and intrigued by the landscape around me: the undulating, mysterious, constantly changing forests, meadows, light and weather of the central and southern Appalachians. Even in my travels to England, Scotland and New Zealand I feel a pull toward similar terrain with an obviously dynamic geological past: land masses folded by tectonics and molded by weather, moving water and gravity.
Lynn Straka: My name is Lynn Straka, DVM. I am a mixed media jewelry artist and practicing small animal veterinarian. I began making natural and glass crystal beaded jewelry in about 2000—helping me through a tumultuous time. Jewelry-making quickly became a second vocation and I began selling my jewelry at craft shows. Ten years later, I expanded my work and began to transition from stringing beads to creating my jewelry by letter and word stamping on sterling silver and copper. I opened an Etsy shop, making and selling personalized pendant necklaces, bridal gifts and other unique pieces. At that time, I was self-taught, researching and learning technique and materials use on my own. I've always felt comfortable using small hand tools in these techniques, because the tools are similar to the tools I use in my veterinary surgical practice.
Art Market Gallery, 422 S. Gay St, Knoxville, TN 37902. Hours: Tu-Th & Sa 11-6, Fri 11-9, Su 1-5. Information: 865-525-5265, www.artmarketgallery.net
Ijams Nature Center: Exhibition by Bryce Gibson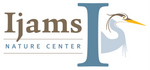 July 6, 2018 — July 29, 2018
Category: Exhibitions & visual art and Free event
In Ijams' Hallway Gallery. Stop by to see gorgeous underwater photography by Bryce Gibson in July! Gibson's stunning photos of native, freshwater fish will help you appreciate the beauty and diversity of wildlife living in East Tennessee's waters.
More events at http://ijams.org/events/. Ijams Nature Center, 2915 Island Home Ave, Knoxville, TN 37920. Hours: Grounds and trails open during daylight hours. Call for Visitor Center hours. Information: 865-577-4717, www.ijams.org
TVUUC Exhibition: Portraits by Bobbie Crews and Clay Thurston
June 15, 2018 — August 7, 2018
Category: Exhibitions & visual art and Free event
Art Exhibit at Tennessee Valley Unitarian Universalist Church - Free and open to the public.
Reception Friday, June 15, 6:00 to 7:30 pm. Artists' talks at 6:30 pm.

Bobbie Crews
This collection of portraits was done in oil on canvas, quickly capturing personalities and revealing information about that person in a quick and concise manner. Some of the portraits are fleshed out with color pushing the image off the canvas, while others are capture the essence with burnt umber over a toned canvas. Both have their charms.

A self-taught artist who later earned a BFA in 2007 as an adult at the University of Tennessee, Crews has done portraits of people all her life. In 2009 she began creating "Intimate Portraits of Automobiles." She has earned awards at several "Concours d"Elegance" car shows around the country and has shown in art museums in El Dorado and Topeka, Kansas; Biloxi; Indianapolis; and Midland, Michigan. She's currently exhibiting at Carlock Motorcar Company in Brentwood, Tennessee. The Knoxville Family Justice Center houses a permanent exhibit of her work about women's issues. I've participated in many other group and solo exhibitions and her murals are scattered around East Tennessee. Published by PBS television, American Art Collector, Hemmings and other magazines, and a member of the OPA and Portrait Society of America, Crews works on commission, especially in portraiture; teaches; critiques; and gives workshops and presentations.

Clay Thurston
Thurston says, "Wildlife and nature are gifts that should be enjoyed and protected by all of us. Patience is the number one element of capturing my subject, and I will spend weeks, months and years learning animal behaviors, studying the environment and finally getting the photo."

Born in New Hampshire and raised in Maine, Thurston finished his undergraduate degree in education at Sam Houston State and his Masters in Education and Biology at the University of Tennessee. He taught in Oak Ridge Schools for 33 years, retiring from teaching in 2005. Since then, he has worked full time in nature and wildlife photography. He has traveled the world and shared his experiences through his work with other nature enthusiasts. He was honored to present his work to the North American Nature Photographers Association a few years back and exhibits all over the eastern half of the United States. www.claythurston.com
Tennessee Valley Unitarian Universalist Church, 2931 Kingston Pike, Knoxville, TN 37919. Gallery hours: M-Th 10-5, Su 10-1. Information: 865-523-4176, www.tvuuc.org
Sanctuary Vegan Cafe: Photographs by Aubrey Langley
June 7, 2018 — August 1, 2018
Opening Reception June 7, 6PM
Category: Exhibitions & visual art
Sanctuary Vegan Café will open a new exhibition of photographs by Aubrey Langley on Thursday, June 7 at 6:00pm. The event will include a reception and brief presentation by the photographer. The event is free and open to the public. (Show runs through August 1)
Aubrey Langley is 25 years old and has autism. Her condition has caused her a lot of anxiety and at times, seemingly insurmountable obstacles, for instance, making eye contact with humans is a big challenge. Fortunately, early on, Langley discovered the healing power of animals. She surrounds herself with dogs, cats, chickens, pigs, birds, rats, hamsters and more through her work at a veterinarian clinic and volunteering at the Gentle Barn Tennessee, a farm animal sanctuary.
Photography has been a passion of Langley's all her life. When she was very young, she loved to line up her stuffed animals on a bench and take photos of them with a little disposable camera. Today, she uses much more sophisticated equipment and hopes to make photography her career.
The Sanctuary Vegan Café art program invites visual artists and
photographers from the east Tennessee region to showcase their work with
themes reflecting healthy plant-based diets, animal liberation, environmental
awareness, positive inspirations, and peace and love for all sentient beings.

Each new exhibition runs for two months. The next "call for artists" for the
year 2019 will be in November.
Sanctuary Vegan Café is located at 151 N. Seven Oaks Dr, Knoxville, TN 37922.