Calendar of Events
Friday, July 27, 2018
Tennessee Theatre: Summer Movie Magic - The Sandlot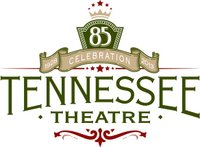 July 27, 2018 — July 29, 2018
Category: Film and Kids & family
There's something for everyone in the 20th Annual Summer Movie Magic lineup! Moviegoers will travel back in time and see these classics, as they should be: in a historic theater surrounded by other movie-lovers, enjoying some popcorn and a cold drink. Come experience some of your favorite classics on the big screen! Prior to each screening, hear the Mighty Wurlitzer organ fill the auditorium with magnificent music.
In the summer of 1962, a new kid in town is taken under the wing of a young baseball prodigy and his rowdy team, resulting in many adventures.
Friday, July 27 • 8pm
Sunday, July 29 • 2pm

Tickets can be purchased at the Tennessee Theatre box office, Ticketmaster.com or by phone at 865-684-1200. The ticket price is $9.00 for adults, $7.00 for children under 12 and seniors 65 and over; a subscription to all six films is $45.00 for adults and $36.00 for children and seniors. Tennessee Theatre, 604 S. Gay Street, Knoxville, TN 37902. www.tennesseetheatre.com, www.ticketmaster.com
Knoxville Museum of Art: Alive After Five
Category: Music
Bruce Katz Band
Alive After Five is a unique live music series that takes place in the smoke-free, casually elegant setting of the Ann and Steve Bailey Hall in the Knoxville Museum of Art. There is a live band on stage, seating at tables, two cash bars, food from area restaurants, free freshly popped popcorn, and free parking. Audience members can enjoy listening to music, dancing, and browsing the museum's art galleries. Admission is $15 for general and $10 for museum members and college students with ID. Ages 17 and under are admitted free.
Knoxville Museum of Art, 1050 World's Fair Park Dr, Knoxville, TN 37916. Hours: Tuesday-Saturday, 10AM-5PM, Sunday, 1-5PM. Information: 865-525-6101, www.knoxart.org
Bijou Theatre: Shelby Lynne
Category: Music
Shelby Lynne Moorer was born in Quantico, Virginia, on October 22, 1968, and raised in Frankville, Alabama. She came from a musical family and her house was filled with the sounds of classic country music as well as The Beatles and Elvis. Her mother was a natural singer, and her father began teaching her to play guitar around age seven. Lynne once said in an interview, "I was singing before I could talk." After high school, Lynne decided to leave her Alabama life behind, for Nashville in 1989, so she could pursue her musical dreams. Once in Tennessee, Lynne met veteran songwriter Bob Tubert, and she gave him her demo tape. Tubert liked it and played it for the TV producer of Nashville Network's Nashville Now, who invited Lynne to perform on the show. The performance caught the attention of CBS Records, and Lynne was offered a contract with the label.
Over the next three years, Lynne produced an album a year: Sunrise (1989), Tough All Over (1990) and Soft Talk (1991), landing a few hits along the way. In 1991, she won the Academy of Country Music's Top New Female Vocalist award. Never complacent, after two more albums, Lynne became hungry for a change from the Nashville system, and for her next album she enlisted producer Bill Bottrell, who had worked with such artists as Michael Jackson, Madonna and Sheryl Crow. The resulting album, I Am Shelby Lynne (1999), recorded far away from Nashville on the Northern California coast, earned Lynne the Grammy for Best New Artist in 2000—which was especially poignant as she had been in the music business nearly 13 years. Love, Shelby was released in 2001, followed by two self-produced albums:Identity Crisis (2003) and Suit Yourself (2005). Just a Little Lovin', her critically acclaimed tribute to Dusty Springfield, was released in 2008. And the same year Suit Yourself came out, Lynne made her acting debut in the Johnny Cash biopic Walk the Line, playing Cash's mother. She has also appeared on the TV shows Head Case (2007) and Army Wives(2009). Again showcasing her need to take a different path, Lynne founded her own label, Everso Records, and its first release, Tears, Lies, and Alibis, debuted at No. 16 on Billboard's Top Independent Albums chart in April 2010. The album resonated with critics as well, and Newsday called it "her strongest album in a decade." After this critical success, Lynne released her first-ever holiday collection, Merry Christmas, in time for 2010's holiday season.
At Bijou Theatre, 803 S. Gay Street, Knoxville, TN 37902. Information/tickets: 865-522-0832, www.knoxbijou.com, www.ticketmaster.com
The Muse Knoxville: STEAM Sprouts
Category: Kids & family, Literature & readings and Science & nature
Last Friday of the month (July 27th) at 10am
Join us for this special class for Preschoolers! Focused on Science, Technology, Engineering, Art, and Math learning, STEAM Sprouts pulls together hands on activities and experiments revolving around themes found in fairy tales and children's literature.
Hansel & Gretel is our featured story for July!
This activity is free with admission to The Muse!
The Muse Knoxville, 516 N. Beaman Street, Knoxville, TN 37914. Information: 865-594-1494, http://themuseknoxville.org/calendar
The Muse Knoxville: 4th Friday Free Family Night
Category: Free event, Kids & family and Science & nature
Friday July 27th 5:00-8:00pm & Friday August 24th from 5:00-8:00pm
Thanks to the First Tennessee Foundation, The Muse gets to host more Free Family Nights!
Join us for extended hours of Muse learning and play FREE and open to the public! The exhibit floor will be open for play, plus we'll have several shows in the planetarium!
Don't miss it! https://www.facebook.com/events/237577520347768/
The Muse Knoxville, 516 N. Beaman Street, Knoxville, TN 37914. Information: 865-594-1494, http://themuseknoxville.org/calendar
William Wright: Film Music Showcase
Category: Music
At Scruffy City Hall, 32 Market Sq, Knoxville, Tennessee 37902
Scruffy City Film and Music Festival and Knoxville Weekend present an evening of film music written by William Wright! This is going to be a really cool array of entertainment. The show will include...
FILM PREMIERS! New films by Michelle Malley Campos, Andy Vinson, Jacob Dean, Jordan Noel, and even a sneak peek at the upcoming feature This World Alone! All featuring WW scores. This block will include the short film "Until You Go," which was both scored and written by WW.
LIVE MUSIC!! WW will by joined by a group of Knoxville musicians and guests to perform
live-scores to renowned shorts, as well as original WW songs featured in various films.
HARRY POTTER! Once upon a time, Knoxville's Michael Samstag directed beautiful virtual tours of the sets of the first three Harry Potter movies, including original cast members. Once upon a different time, WW had a weird Harry Potter experience of his own. Those worlds collide, as Wright rescores and live scores a trio of Samstag's Harry Potter experiences. *This block will contain LiL iFFy content, some of which has never been seen or heard before.*
Please come see. It's been a mountain of work and is going to be a uniquely excellent experience. $5 or Free for Scruffy City Film Fest Pass Holders. 21+ https://www.facebook.com/events/623543798030933/
Flying Anvil Theatre: One Act Play Fest
July 25, 2018 — August 19, 2018
Flying Anvil Theatre presents their newest show, 8X10 - a theatrical buffet of funny and offbeat short plays opening July 27 for a four-week run. Ten actors take on eight plays in an evening Artistic Director Jayne Morgan calls both challenging and fun.
"If you like variety, this is the show for you! All the plays are really smart, in very different ways. They make you laugh while asking existential questions about the meaning of life, relationships and creativity. There is literally something for everyone. We say, don't like this play? Hang on. There's something totally different coming along in ten minutes!"
The program of one-acts features several works by local playwrights Margy Ragsdale and Staci Swedeen. Plots of the plays run the gamut from three monkeys randomly typing the works of Shakespeare, a game God plays with Adam and Eve, how office jealousy warps the story of how one guy got the promotion and two drama teachers stranded in the desert. There are love stories, absurd twists and turns and one rather unusual house cat. All in a compact, fast-paced 90 minutes.
The casts of the plays include Crystal-Marie Albertson, Angela Grant, Dennis Hart, Steve Louis, Michael Marks, Margy Ragsdale, David Snow, David Steele, Windie Wilson. Directors are Carrie Booher, Keri McClain and Terry Pfeiffer.
8X10 has two preview performances – a Pay-What-You-Can preview on Wednesday, July 25, and an $16 Thursday preview on July 26. Opening Night is Friday, July 27, followed by a reception with the cast and crew. The show runs four weeks, through August 19.
Evening performances are at 7:30 pm and Sunday matinees are at 2:00 pm. at Flying Anvil Theatre, 1300 Rocky Hill Rd. Tickets are $22 and $24 (Students with I.D. $16) and may be purchased online at flyinganviltheatre.com, or call 865-357-1309 to make reservations.

Runs July 27 through August 19. Tickets available at https://www.ticketpeak.com/res/FlyingAnvil.
Tickets can be purchased online or reserved via telephone. Flying Anvil Theatre, 1300 Rocky Hill Road, Knoxville. Information: 865-357-1309, www.flyinganviltheatre.com
Theatre Knoxville Downtown: The Fantasticks
July 20, 2018 — August 5, 2018
Music by Harvey Schmidt, Lyrics by Tom Jones
Directed by Rebecca Gomez
"Try To Remember" a time when this romantic charmer wasn't enchanting audiences around the world. The Fantasticks is the longest-running musical in the world and with good reason: at the heart of its breathtaking poetry and subtle theatrical sophistication is a purity and simplicity that transcends cultural barriers. The result is a timeless fable of love that manages to be nostalgic and universal at the same time.
The Fantasticks is a funny and romantic musical about a boy, a girl, and their two fathers who try to keep them apart. The narrator, El Gallo, asks the audience to use their imagination and follow him into a world of moonlight and magic. The boy and the girl fall in love, grow apart and finally find their way back to each other after realizing the truth in El Gallo's words that, "without a hurt, the heart is hollow."
Theatre Knoxville Downtown, 319 North Gay Street, Knoxville, TN 37917. Information & tickets: 865-544-1999, www.theatreknoxville.com
Ewing Gallery: Analogy and Interaction: Creating a context for curiosity through Games and Play
July 18, 2018 — September 7, 2018
Category: Exhibitions & visual art and Free event
This show is coordinated by the Simulations + Gaming + Role-Playing (SGR) Community of Scholars. This multi-disciplinary group brings together members of the UT community who share an interest in researching the development and use of simulations, gaming, role-playing, and similar strategies for teaching and learning. Such strategies are among the latest developments in higher education, and have been shown to create interactivity and collaboration, increase engagement and retention, deepen reflection and understanding, engender positive values and thoughtful behavior, and open authentic spaces for real-world problem-solving. Games and Simulations provide players/users with the opportunity to not only visualize, but to experience the world of a problem from a variety of perspectives.
Featured Games:
Marrying Mr. Darcy is a strategy card game for 2-6 players based on Jane Austen's classic novel "Pride and Prejudice."
Walden, a game is an exploratory narrative and open world simulation of the life of American philosopher Henry David Thoreau during his experiment in self-reliant living at Walden Pond. The game begins in the summer of 1845 when Thoreau moved to the Pond and built his cabin there.
Embodied Labs works at the intersection of healthcare training and virtual reality storytelling to provide a culture shift solution that empowers every member of the care team to share their expertise and value one another.
The Cat and the Coup is a documentary videogame in which you play the cat of Dr. Mohammed Mossadegh, the first democratically elected Prime Minister of Iran. During the summer of 1953, the CIA engineered a coup to bring about his downfall. As a player, you coax Mossadegh back through significant events of his life by knocking objects off of shelves, scattering his papers, jumping on his lap and scratching him.
Abbreviated Summer Hours: Tuesday – Friday, 12 – 4 PM. Ewing Gallery, 1715 Volunteer Blvd on the UT campus, Knoxville, TN 37996. Information: 865-974-3200, www.ewing-gallery.utk.edu
Kids in the Arts Summer Camp
July 16, 2018 — July 27, 2018
Category: Classes & workshops, Dance, Exhibitions & visual art, Kids & family, Music and Science & nature
For ages 5-12. Dates: June 11-15, June 18-22, July 16-20, July 23-27, daily 9 AM – 4 PM at the Birdhouse, 800 N. 4th Avenue. We offer a kids camp, usually a week long, typically for ages 5-14. We tailor the lessons to multiple ages by working together in whole-group instruction or by splitting up into smaller groups to maximize learning. We spend the day together creating art through various art forms like music, improv games, visual art and dance. We meet-up at the end of the day and share our experiences in a cool down meditative share time. Our mission is to promote cooperation and the love of learning through art, craft and creativity! Through exploration of self we will find common ground in each other. Cost is $235 or $55 per day. https://kidsinthearts.weebly.com/ or karlalanhess@gmail.com
Fountain City Art Center: FCAC Open Photography Exhibit

July 13, 2018 — August 9, 2018
Category: Exhibitions & visual art, Fine Crafts and Free event
Reception: July 13, 6:30 – 8:00 PM - Free and open to the public. Juried by Clay Thurston and featuring photography in categories such as Wildlife, Human Interest, Landscape, Still Life, Architecture, and Digitally Altered.
Exhibit viewing hours: Hours: Tu & Th 9-5, W & F 10-5, 2nd-4th Sa 10-1. Fountain City Art Center, 213 Hotel Ave, Knoxville, TN 37918. Information: 865-357-2787, www.fountaincityartcenter.com
Knoxville Children's Theatre: Disney's Aladdin Jr
July 13, 2018 — July 29, 2018
Category: Kids & family, Music and Theatre
Featuring the hit songs, "A Whole New World" and "Friend Like Me," Disney's Aladdin Jr will capture the hearts of audiences young and old.
Aladdin and his three friends are down on their luck until Aladdin discovers a magic lamp, which contains a genie who has the power to grant three wishes. Wanting to earn the respect of Princess Jasmine, Aladdin embarks on an adventure that tests his will and moral character.
The live stage play will be performed July 13 through 29:
Fri., July 13 at 7 PM, Sat., July 14 at 1 PM & 5 PM, Sun., July 15 at 3 PM
Thurs., July 19 at 7 PM, Fri., July 20 at 7 PM, Sat., July 21 at 1 PM & 5 PM, Sun., July 22 at 3 PM & 7 PM
Thurs., July 26 at 7 PM, Fri., July 27 at 7 PM, Sat., July 28 at 1 PM & 5 PM, Sun., July 29 at 3 PM & 7 PM
The play is performed by 23 talented young actors, from ages 10 to 17. Joseph Coram will play the title role, and Celeste Paultre will perform as Princess Jasmine. Audrey Jones will take on the role of The Genie, and Noah Seaman will play Jafar.

Derrick Washington, Jr. will direct the production, after serving for the past year as a directing intern. Recent West High graduates Wheeler Moon and Bethany Moon will design lights and costumes, respectively, and high-schoolers Derrick Washington, Kennis Van Dyke, and others will perform the play's technical duties. Bearden sophomore Abby Ann Ramsey will be the play's stage manager.
Knoxville Children's Theatre, 109 E. Churchwell Avenue, Knoxville, TN 37917. Information: 865-208-3677, www.knoxvillechildrenstheatre.com