Calendar of Events
Wednesday, July 4, 2018
Town of Farragut: Fourth of July Parade
Category: Festivals & special events and Free event
Be a part of this fun and festive tradition! Parade begins at 9:30 a.m. The route is Kingston Pike, from Farragut High School to Boring Road. Bring a picnic breakfast and arrive early for the best viewing spots! This year's parade will feature a salute to our veterans. One veteran from each branch will serve together as grand marshal, and all vets and active military are invited to walk behind the boat. No registration is required. For more information, email ParksandRecInfo@townoffarragut.org or call 218-3375.
Museum of Appalachia: July 4th Celebration & Anvil Shoot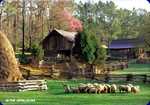 Category: Festivals & special events, History & heritage, Kids & family and Science & nature
While most Americans celebrate Independence Day with fireworks, the Museum of Appalachia marks the occasion with an old fashioned "anvil shoot." Every 4th of July, the Museum uses gunpowder to launch a 200-pound anvil hundreds of feet into the air.
Anvil shoots were once a common way for pioneers to commemorate holidays, elections, and other special occasions. While the tradition of anvil-shooting is nearly obsolete, the Museum keeps a piece of history alive for a 21st century audience. 4th of July anvil shoots are a nearly 30-year tradition for the Museum, but the event remains as exciting as ever. Garden & Gun magazine named the event the "Editors' Choice" for "Goings-on in the South" in their June/July issue.
Anvil shoots are scheduled for: 10am, 11am, 12pm, 1pm, and 3pm.
The anvil shoot is the centerpiece of a celebration that includes a bell-ringing ceremony, flag procession, old-fashioned games, music, and demonstrations from blacksmiths, beekeepers, patriotic re-enactors, and woodworkers. The Museum is also hosting a pie-baking contest; registration information and other details can be found at museumofappalachia.org.
The Museum is open from 9:00 a.m. to 6:00 p.m., with special Independence Day activities from 10:00 a.m. until 3:00 p.m. On this day, only, the Museum is offering a special family rate of $35. The event is free for Museum members. Tickets may be purchased at the Museum on the day of the event. For more information, visit the Museum's website, or call 865-494-7680. Museum of Appalachia, 2819 Andersonville Hwy., Clinton, TN 37716 (16 miles north of Knoxville at I-75, exit 122, then one mile east).
Knoxville Symphony Orchestra: Free Outdoor Concert

Category: Festivals & special events, Free event, Kids & family and Music
The Knoxville Symphony Orchestra will host the KSO 34th Annual Free Pilot Flying J Independence Day Concert on July 4, 2018 on the Performance Lawn at World's Fair Park at 8:00 p.m. This free, family-friendly concert includes patriotic tributes and a spectacular fireworks finale. Music Director Aram Demirjian will conduct the Orchestra in this annual concert as part of the City of Knoxville's Festival on the Fourth. This concert is free to attend; no tickets are required. Blankets and lawn chairs encouraged.
Enjoy patriotic tunes such as the Star Spangled Banner, Armed Forces Salute and recognizable tunes including "America the Beautiful," Tchaikovsky's 1812 Overture, and music from Duke Ellington, Richard Rodgers and Leonard Bernstein. View event details here.
The KSO is proud to partner with the City of Knoxville, Pilot Flying J and WBIR-TV for this Independence Day concert. Both the concert and the fireworks display will be live broadcast on WBIR-TV Channel 10. Click here for more information on parking, activities and prohibited items. Those who use the hashtag #KSOJuly4 on Facebook, Twitter and Instagram will be entered to win a pair of Masterworks tickets for the upcoming season! Don't forget to share your photos with us by tagging @knoxsymphony on social media.
Information: 865-291-3310, www.knoxvillesymphony.com
James White's Fort: Celebration of the Declaration of Independence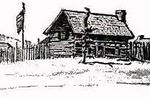 Category: Festivals & special events, Free event, History & heritage and Kids & family
This annual observance of Independence Day is in cooperation with the Knoxville Chapter of The Sons of the American Revolution, The Daughters of the American Revolution, and the Children of the Revolution. Activities include a flag ceremony, reading of the Signers of the Declaration and a short speech. The event is Free Admission, but donations are always accepted.
James White's Fort, 205 E. Hill Ave, Knoxville, TN 37915. Information: 865-525-6514, www.jameswhitefort.org
Mabry-Hazen House: Fourth of July on Mabry's Hill
Category: Culinary arts, Festivals & special events, Fundraisers and Kids & family
Mabry-Hazen House is hosting an old-fashioned Fourth of July front porch celebration on Wednesday, July 4th, 2018 from 5:30pm-10pm.
Gather with friends, family, and museum staff to celebrate Independence Day, the Declaration of Independence, and community. Enjoy great views, good food and beer, live music, and tours of the 1858 house for $10 in a leisurely atmosphere. Launched from Henley Street Bridge, the western side of Mabry's Hill offers an unparalleled panorama of the city's firework show. Take in the surrounding natural beauty and history while savoring food from HeartFire Culinary and beer from Elkmont Exchange. Tickets include two adult beverages from Elkmont Exchange. Food will be available for purchase from HeartFire Culinary. Tea, lemonade, and water will also be served.
Overlooking downtown Knoxville to the west and the Great Smoky Mountains to south, historic Mabry's Hill enjoys a spectacular view of the City of Knoxville's Festival on the Fourth fireworks. Bring your lawn chairs and blankets and spread out on over 7 acres of greenspace near downtown and right off I-40. We'll also have several activities for kids and the young at heart including sack races, seed spitting contests, three-legged races, bocce, croquet, corn hole, and much more. Tours of the historic home will begin at 6pm and fireworks start at 9:35pm. Avoid the downtown traffic and take it easy with this laid-back celebration. It is the perfect time to come chill on Mabry's hill!
Event will occur rain or shine. Tickets will be available at the door or at www.mabryhazen.com/fourth-of-july. Mabry-Hazen House, 1711 Dandridge Avenue, Knoxville, TN, 37915. Information: 865-522-8661
Farragut Museum: Special Exhibit: Honoring Our Veterans
July 2, 2018 — January 4, 2019
Category: Exhibitions & visual art, Free event and History & heritage
On July 2, the Farragut Museum will unveil a very special exhibit which will showcase paintings by local artist Alexander Dumas. Visitors will also be able to view artifacts from various branches of the military and numerous wars, including the Korean War, Vietnam War, World War I and II, and Desert Storm. This exhibit will be on display through January 4, 2019.
Dumas was born in Detroit, Mich., and started painting on his 27th birthday. Serving in the U.S. Navy from 1945-1949 and as a Hospital Corpsman at the University of Virginia from 1949-1953 gave Alex a unique perspective on war. As a WWII veteran, the images of young men suffering from the wounds of war have stayed with the artist for a lifetime. While he did not see combat, many of his patients came back to the States with wounds that would be considered horrific under any circumstance. His wartime paintings are based on combat photographs.
Dumas spent 16 years as a member of the Tennessee State Guard, retiring with the rank of Major. His paintings are on exhibit at the Tennessee Theatre, the East Tennessee Historical Society and the USS Tennessee Battleship Museum, among other places. He currently teaches a painting class at Strang Senior Center in Knoxville.
Farragut Town Hall, 11408 Municipal Center Dr, Farragut, TN 37934. Hours: M-F 10-4:30. Information: 865-966-7057, www.townoffarragut.org/museum
McClung Museum: Independence Day Sale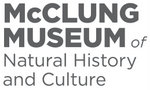 July 1, 2018 — July 6, 2018
Category: Festivals & special events and History & heritage
The Museum Store will offer special discounts on the RED WHITE and BLUE items listed below in honor of the Independence Day holiday. All other items in the store are an extra 10% off. The sale runs through July 6th. If you are unable to stop in, you can order by phone by calling 865-974-2144, or email. (Shipping costs apply.)
Don't forget: members receive an additional 10% off all purchases! Proceeds help offset the cost for all free outreach and educational programs.
McClung Museum of Natural History and Culture, 1327 Circle Park Dr on the UT campus, Knoxville, TN 37996. Hours: M-Sa 9-5, Su 1-5. Information: 865-974-2144, http://mcclungmuseum.utk.edu
Arnstein Jewish Community Center: Artwork by Esther Sitver
June 24, 2018 — August 10, 2018
Category: Exhibitions & visual art and Free event
Meet the Artist, Esther Sitver, and Solo Art Show
1:00 PM - 2:30 PM
Arnstein Jewish Community Center, 6800 Deane Hill Dr, Knoxville, TN
Please come to meet Ringling College of Art & Design illustration major, Esther Sitver, at the Arnstein Jewish Community Center. Light refreshments and art sale of cards, prints, and original art. 30 pieces from Esther's sophomore year featuring illustrations, figure drawings, and paintings are on exhibit Monday-Friday from 9am-5pm through August 10. Esther is a 2016 BHS grad and West Hills resident. Commission inquiries and Esther's latest work can be seen at http://esthersitver.wixsite.com/portfolio.
TVUUC Exhibition: Portraits by Bobbie Crews and Clay Thurston
June 15, 2018 — August 7, 2018
Category: Exhibitions & visual art and Free event
Art Exhibit at Tennessee Valley Unitarian Universalist Church - Free and open to the public.
Reception Friday, June 15, 6:00 to 7:30 pm. Artists' talks at 6:30 pm.

Bobbie Crews
This collection of portraits was done in oil on canvas, quickly capturing personalities and revealing information about that person in a quick and concise manner. Some of the portraits are fleshed out with color pushing the image off the canvas, while others are capture the essence with burnt umber over a toned canvas. Both have their charms.

A self-taught artist who later earned a BFA in 2007 as an adult at the University of Tennessee, Crews has done portraits of people all her life. In 2009 she began creating "Intimate Portraits of Automobiles." She has earned awards at several "Concours d"Elegance" car shows around the country and has shown in art museums in El Dorado and Topeka, Kansas; Biloxi; Indianapolis; and Midland, Michigan. She's currently exhibiting at Carlock Motorcar Company in Brentwood, Tennessee. The Knoxville Family Justice Center houses a permanent exhibit of her work about women's issues. I've participated in many other group and solo exhibitions and her murals are scattered around East Tennessee. Published by PBS television, American Art Collector, Hemmings and other magazines, and a member of the OPA and Portrait Society of America, Crews works on commission, especially in portraiture; teaches; critiques; and gives workshops and presentations.

Clay Thurston
Thurston says, "Wildlife and nature are gifts that should be enjoyed and protected by all of us. Patience is the number one element of capturing my subject, and I will spend weeks, months and years learning animal behaviors, studying the environment and finally getting the photo."

Born in New Hampshire and raised in Maine, Thurston finished his undergraduate degree in education at Sam Houston State and his Masters in Education and Biology at the University of Tennessee. He taught in Oak Ridge Schools for 33 years, retiring from teaching in 2005. Since then, he has worked full time in nature and wildlife photography. He has traveled the world and shared his experiences through his work with other nature enthusiasts. He was honored to present his work to the North American Nature Photographers Association a few years back and exhibits all over the eastern half of the United States. www.claythurston.com
Tennessee Valley Unitarian Universalist Church, 2931 Kingston Pike, Knoxville, TN 37919. Gallery hours: M-Th 10-5, Su 10-1. Information: 865-523-4176, www.tvuuc.org
Fountain City Art Center: FCAC 13th Annual Open Show

June 8, 2018 — July 5, 2018
Category: Exhibitions & visual art, Fine Crafts and Free event
Reception: June 8, 6:30 – 8:00 PM - Free and open to the public.
Exhibit viewing hours: Hours: Tu & Th 9-5, W & F 10-5, 2nd-4th Sa 10-1. Fountain City Art Center, 213 Hotel Ave, Knoxville, TN 37918. Information: 865-357-2787, www.fountaincityartcenter.com
Sanctuary Vegan Cafe: Photographs by Aubrey Langley
June 7, 2018 — August 1, 2018
Opening Reception June 7, 6PM
Category: Exhibitions & visual art
Sanctuary Vegan Café will open a new exhibition of photographs by Aubrey Langley on Thursday, June 7 at 6:00pm. The event will include a reception and brief presentation by the photographer. The event is free and open to the public. (Show runs through August 1)
Aubrey Langley is 25 years old and has autism. Her condition has caused her a lot of anxiety and at times, seemingly insurmountable obstacles, for instance, making eye contact with humans is a big challenge. Fortunately, early on, Langley discovered the healing power of animals. She surrounds herself with dogs, cats, chickens, pigs, birds, rats, hamsters and more through her work at a veterinarian clinic and volunteering at the Gentle Barn Tennessee, a farm animal sanctuary.
Photography has been a passion of Langley's all her life. When she was very young, she loved to line up her stuffed animals on a bench and take photos of them with a little disposable camera. Today, she uses much more sophisticated equipment and hopes to make photography her career.
The Sanctuary Vegan Café art program invites visual artists and
photographers from the east Tennessee region to showcase their work with
themes reflecting healthy plant-based diets, animal liberation, environmental
awareness, positive inspirations, and peace and love for all sentient beings.

Each new exhibition runs for two months. The next "call for artists" for the
year 2019 will be in November.
Sanctuary Vegan Café is located at 151 N. Seven Oaks Dr, Knoxville, TN 37922.
Morristown-Hamblen Library: Exhibition by Chris Smith
June 7, 2018 — July 31, 2018
Category: Exhibitions & visual art and Free event
Chris Smith is showing his paintings and photography at the Morristown Hamblen Library through July 31.
Everyone studies history in school. The importance of history is essential to modern living. It not only tells us where we've been, or where we are now, but where we are going. Smith feels that the same theory applies to art. His artwork is an exploration of our past, "an echo in time" to better relate to our present and help shape the future of art. Smith's story begins at the age of 5 in Dallas, Texas, where his jealousy of his brothers' abilities to draw led him to pick up the pencil. In time, this need to draw grew as well as the need to create. At 7, he had surpassed his brothers' abilities but was still insecure of his own. As a child his parents moved a lot, which made forming relationships difficult. Drawing helped some in opening up. However, the insecurities were still there. He took art class through 7th and 8th grade, which was the only formal art schooling he received. Chris dropped out of school in 9th grade and immediately got into the work force. Married at age of 21, Smith started family life and his passion for art began to get buried and lost in the shuffle. Many years later, and after the marriage failed, Smith returned to his art.
Smith says, "I found a spark of inspiration in the most unlikely way. Playing a game on my phone, I met a woman that captured my heart and sparked my passions for art once more." he said. This rekindling quickly became an inferno that led to painting and living in Tennessee. Oils, acrylics, newspaper, plaster, pens, and color pencils have been used in Smith's artwork that now exceeds 100 pieces. "This solo exhibition represents some of my best works over the course of what is now the end of my first year painting," he said. "My artwork has been influenced by many of art's most notable masters - Monet, Picasso, Pollock, Bacon, Klee and most notably Van Gogh. I feel that the key to finding art's future is found in its past. I hope that like the pages of history books, my art not only speaks to its viewers but it moves them to forge its future."
All artwork is available for sale unless labeled NFS. Prints are available for sale per request. Commissioned work is also welcomed and must be scheduled. If you would like more information, contact Chris Smith at 423-714-6738 or 423-714-6708 or contact Smith_Art_Studio@Yahoo.com. The Morristown-Hamblen Library hosts ongoing exhibits of Morristown Art Association members with the exhibits changing every two months. For information about the Morristown Art Association, visit www.morristownart.org; the current exhibit or to purchase the art, please contact the artist; or call the Morristown-Hamblen Library at 423-586-6410.