Calendar of Events
Sunday, July 22, 2018
The Muse Knoxville: Art Inspirations: StoryMaking
Category: Kids & family, Literature & readings and Science & nature
Sunday July 22nd from 2:00-3:30pm
StoryMaking is a special event that allows children to explore the materials in the art MakeSpace and other exhibits to help them imagine stories to write, create, and play out. Your little ones will enjoy an engaging lesson on the stage, create with craft materials to help them unleash their imagination, and share stories with an audience. This activity is FREE with museum admission! All ages are welcome!
The Muse Knoxville, 516 N. Beaman Street, Knoxville, TN 37914. Information: 865-594-1494, http://themuseknoxville.org/calendar
Sundress Academy for the Arts: Retreat for Survival and Healing
July 21, 2018 — July 22, 2018
Category: Classes & workshops and Literature & readings
The Sundress Academy for the Arts is hosting its second annual generative writing retreat celebrating survival and healing on July 21st and 22nd, 2018. This two-day retreat for sexual assault survivors will be held in Oak Ridge, TN and will be a safe space for creativity, generative writing exercises, discussions on ways to write trauma, advice on publishing, and more. Come join us in mutual support for a weekend of writing time for healing, safety, and comfort.
A weekend pass includes one-on-one and group instruction, writing supplies, food, drinks, and all on-site amenities for $75.
The event will be open to writers of all backgrounds and provide an opportunity to work with many talented, published fiction writers and poets from around the country, including T.A. Noonan, Krista Cox, Jennie Frost, and Macy French.
WOZO Fest
July 21, 2018 — July 22, 2018
July 21, 9pm, July 22, 7pm
Category: Festivals & special events and Music
Come and celebrate our third anniversary!
July 21 at Barley's Taproom, 200 E Jackson Ave, Knoxville, TN 37915, 9:00pm, $5.
July 22, The Pilot LIght, 106 E Jackson Ave, Knoxville, TN 37915, 7:00pm, $5.
Theatre Knoxville Downtown: The Fantasticks
July 20, 2018 — August 5, 2018
Music by Harvey Schmidt, Lyrics by Tom Jones
Directed by Rebecca Gomez
"Try To Remember" a time when this romantic charmer wasn't enchanting audiences around the world. The Fantasticks is the longest-running musical in the world and with good reason: at the heart of its breathtaking poetry and subtle theatrical sophistication is a purity and simplicity that transcends cultural barriers. The result is a timeless fable of love that manages to be nostalgic and universal at the same time.
The Fantasticks is a funny and romantic musical about a boy, a girl, and their two fathers who try to keep them apart. The narrator, El Gallo, asks the audience to use their imagination and follow him into a world of moonlight and magic. The boy and the girl fall in love, grow apart and finally find their way back to each other after realizing the truth in El Gallo's words that, "without a hurt, the heart is hollow."
Theatre Knoxville Downtown, 319 North Gay Street, Knoxville, TN 37917. Information & tickets: 865-544-1999, www.theatreknoxville.com
The WordPlayers: Jane Eyre
July 20, 2018 — July 22, 2018
Category: Theatre
Music and Lyrics by PAUL GORDON; Book and additional Lyrics by JOHN CAIRD; Based on the Novel by Charlotte Brontë
Charlotte Brontë's great love story comes to life with music to lift your heart and set your spirit soaring. This beloved tale of secrets and the lies that secrets create, of unimaginable hope and unspoken passion, reminds us what it is to fall deeply, truly and completely in love. Nominated for five Tony Awards, Jane Eyre explores religion, sexuality and protofeminism, all while enchanting audiences with a timeless love story.
At The Bijou Theatre, 803 S. Gay St., Knoxville, TN 37902.
Friday, July 20 @ 7:30 p.m.
Saturday, July 21 @ 2:30 & 7:30 p.m.
Sunday, July 22 @ 3:00 p.m.
For more information, please call 865-539-2490 or visit www.wordplayers.org.
Tennessee Theatre: Summer Movie Magic - Treasure of Sierra Madre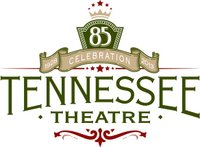 July 20, 2018 — July 22, 2018
Category: Film and Kids & family
There's something for everyone in the 20th Annual Summer Movie Magic lineup! Moviegoers will travel back in time and see these classics, as they should be: in a historic theater surrounded by other movie-lovers, enjoying some popcorn and a cold drink. Come experience some of your favorite classics on the big screen! Prior to each screening, hear the Mighty Wurlitzer organ fill the auditorium with magnificent music.
The classic tale of the elusive search for gold in the Sierra Madre Mountains by a trio of ill-matched prospectors that meet in Tampico, Mexico.
Friday, July 20 • 8pm
Sunday, July 22 • 2pm

Tickets can be purchased at the Tennessee Theatre box office, Ticketmaster.com or by phone at 865-684-1200. The ticket price is $9.00 for adults, $7.00 for children under 12 and seniors 65 and over; a subscription to all six films is $45.00 for adults and $36.00 for children and seniors. Tennessee Theatre, 604 S. Gay Street, Knoxville, TN 37902. www.tennesseetheatre.com, www.ticketmaster.com
Unmasking, A Weekend Retreat of Mindfulness and Art
July 20, 2018 — July 22, 2018
Category: Classes & workshops
Unmasking, A Weekend Retreat of Mindfulness and Art will offer a few of the Knoxville artists' community--or aspiring artists--a new way to create--in total silence. Led by mindfulness teacher and mask maker Judith Toy of Washburn, the retreat will take place at the mountain setting of Well Being Retreat Center, 376 Well Being Circle, Tazewell, TN, on 160 acres bound on three sides by the Powell River, Friday 4 PM July 20 through Sunday July 22 after the midday meal.
Toy emphasizes that in the West, we rarely stop long enough to honor our land, spiritual and blood ancestral lineages. "This retreat will offer that possiblity-- in the relaxed and lush natural surroundings of the nine-year-old Well Being Retreat, a hidden gem in our mountains. There we will seek and find our wild inner artist child, as well as the very ground of our being."
Participants will enjoy cool mountain air, three nutritious veggie meals a day, indoor and outdoor seated and walking meditation, sketching, journaling and writing to focus their creative abilities.
On a tutorial with the renowned Peter Schumann of Bread & Puppet Theatre of Vermont, Toy explored various possibilities of working with cardboard to fashion masks, which she has been doing, primarily with children, since 1991.
As a 27-year student of Zen Master Thich Nhat Hanh, she will overlay this retreat with the gentle influence of the Plum Village tradition. "In the Zen way," she says, "we can remember that every mask is a mirror. And we can ask ourselves as we create our masks, what does it mean to unmask?" Toy is author of Murder as a Call to Love, A True Story of Transformation and Forgiveness, www.murderasacalltolove.com
Well Being Retreat is operated by the independent, non-denominational, donation-based Well Being Foundation whose mission is "to promote harmony with Nature, wellness of our bodies, and peace of mind."
Note that while there is basic room and board cost, Toy will lead this retreat on a dana, or offering basis. To register, go to www.wellbeingretreat.org. Room and board starts at $140 for camping and maximum is $300 for a private cabin. Questions about the accommodations? Contact Patty Bottari at Patty@WellBeingCC.org or at 423-626-9000.
For queries about the substance of the retreat, and suggestions of what supplies to bring, contact Judith Toy at 865-497-2820, txt at 828-669-6000, or email cloudcottage@bellsouth.net.
Knoxville Children's Theatre: Disney's Aladdin Jr
July 13, 2018 — July 29, 2018
Category: Kids & family, Music and Theatre
Featuring the hit songs, "A Whole New World" and "Friend Like Me," Disney's Aladdin Jr will capture the hearts of audiences young and old.
Aladdin and his three friends are down on their luck until Aladdin discovers a magic lamp, which contains a genie who has the power to grant three wishes. Wanting to earn the respect of Princess Jasmine, Aladdin embarks on an adventure that tests his will and moral character.
The live stage play will be performed July 13 through 29:
Fri., July 13 at 7 PM, Sat., July 14 at 1 PM & 5 PM, Sun., July 15 at 3 PM
Thurs., July 19 at 7 PM, Fri., July 20 at 7 PM, Sat., July 21 at 1 PM & 5 PM, Sun., July 22 at 3 PM & 7 PM
Thurs., July 26 at 7 PM, Fri., July 27 at 7 PM, Sat., July 28 at 1 PM & 5 PM, Sun., July 29 at 3 PM & 7 PM
The play is performed by 23 talented young actors, from ages 10 to 17. Joseph Coram will play the title role, and Celeste Paultre will perform as Princess Jasmine. Audrey Jones will take on the role of The Genie, and Noah Seaman will play Jafar.

Derrick Washington, Jr. will direct the production, after serving for the past year as a directing intern. Recent West High graduates Wheeler Moon and Bethany Moon will design lights and costumes, respectively, and high-schoolers Derrick Washington, Kennis Van Dyke, and others will perform the play's technical duties. Bearden sophomore Abby Ann Ramsey will be the play's stage manager.
Knoxville Children's Theatre, 109 E. Churchwell Avenue, Knoxville, TN 37917. Information: 865-208-3677, www.knoxvillechildrenstheatre.com
Tennessee Stage Company: Shakespeare on the Square
July 12, 2018 — August 12, 2018
Category: Festivals & special events, Free event, Kids & family and Theatre
July 12 – August 12, Thursday to Sunday, 7:00 PM nightly
Shakespeare on the Square annually features two of the magnificent plays of Williams Shakespeare, comedies, tragedies and histories, rotated nightly outdoors on Market Square in the heart of downtown Knoxville. A blanket or a camp chair is all you need to view these performances. Or treat yourself to reserved VIP seating for just $15 per person, including a complimentary bottle of water and local merchant goodie bag. While we perform with no admission charge for general seating, we do appreciate your donations – we'll pass a basket nightly and suggest a $10 donation per person. We also accept cash or credit cards at the "front of house" table.
Cymbeline: July 12, 14, 20, 22, 26, 28, and August 3, 5, 9, & 11
Special performance at Blount County Library in Maryville on July 30!
Cymbeline is the King of Britain. He marries an unpleasant woman who has an arrogant son called Cloten. Cymbeline arranges the marriage of his beautiful daughter, Imogen, to Cloten, but she defies him and marries the poor but worthy Posthumus Leonatus.
Henry IV, Part One: July 13, 15, 19, 21, 27, 29, and August 2, 4, 10, & 12
The story of Prince Hal (the future King Henry V of England), a fifteenth century wild child who carouses with criminals and commoners, helps his loser chums rob his father's treasury, and spends all his time in seedy bars. This, of course, all takes place before Prince Hal's glorious "reformation," when he transforms himself from a total disgrace into a noble leader, who helps put down a rebel uprising that threatens his father's reign, and kills the guy whose been bad-mouthing him all over England. Being a young prince is busy work, and this is just Part 1 of the story!
Indoor Matinee Performances - July 22: Cymbeline and August 5: Henry IV, Part One
Our indoor matinees take place in the luxuriously air conditioned and well appointed Scruffy City Hall at 32 Market Square. Both shows begin at 2:00 p.m. and admission is $15.00 at the door.
Tennessee Stage Company: 865-546-4280, www.tennesseestage.com
Art Market Gallery: Featuring Kathy Holland and Lynn Straka
July 6, 2018 — July 29, 2018
Category: Exhibitions & visual art, Fine Crafts and Free event
Recent works by artist Kathy Holland and jewelery artist Lynn Straka will be featured throughout July at the Art Market Gallery. An opening reception for the artists, including complimentary refreshments and live music performed by Wendel Werner, will begin at 5:30 p.m. on July 6th, during Downtown Knoxville's monthly First Friday Art Walk.
The show will highlight the new drawing series, "A Sea of Color," by Kathy Holland, as well as the mixed-media jewelry of Lynn Straka, one of the Art Market Gallery's newest artists.
Kathy Holland: I grew up enchanted and intrigued by the landscape around me: the undulating, mysterious, constantly changing forests, meadows, light and weather of the central and southern Appalachians. Even in my travels to England, Scotland and New Zealand I feel a pull toward similar terrain with an obviously dynamic geological past: land masses folded by tectonics and molded by weather, moving water and gravity.
Lynn Straka: My name is Lynn Straka, DVM. I am a mixed media jewelry artist and practicing small animal veterinarian. I began making natural and glass crystal beaded jewelry in about 2000—helping me through a tumultuous time. Jewelry-making quickly became a second vocation and I began selling my jewelry at craft shows. Ten years later, I expanded my work and began to transition from stringing beads to creating my jewelry by letter and word stamping on sterling silver and copper. I opened an Etsy shop, making and selling personalized pendant necklaces, bridal gifts and other unique pieces. At that time, I was self-taught, researching and learning technique and materials use on my own. I've always felt comfortable using small hand tools in these techniques, because the tools are similar to the tools I use in my veterinary surgical practice.
Art Market Gallery, 422 S. Gay St, Knoxville, TN 37902. Hours: Tu-Th & Sa 11-6, Fri 11-9, Su 1-5. Information: 865-525-5265, www.artmarketgallery.net
Ijams Nature Center: Exhibition by Bryce Gibson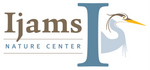 July 6, 2018 — July 29, 2018
Category: Exhibitions & visual art and Free event
In Ijams' Hallway Gallery. Stop by to see gorgeous underwater photography by Bryce Gibson in July! Gibson's stunning photos of native, freshwater fish will help you appreciate the beauty and diversity of wildlife living in East Tennessee's waters.
More events at http://ijams.org/events/. Ijams Nature Center, 2915 Island Home Ave, Knoxville, TN 37920. Hours: Grounds and trails open during daylight hours. Call for Visitor Center hours. Information: 865-577-4717, www.ijams.org