Calendar of Events
Friday, June 22, 2018
Haunted Knoxville Ghost Tours: "Nightmare on the Tracks"
June 22, 2018 — June 29, 2018
7:30 PM
Category: Festivals & special events and History & heritage
Held at Historic Southern Railway Station
Date: June 22nd & June 29th
June 22nd, 2018 ~ Haunted Holiday Adventure with Haunted Knoxville Ghost Tours ~ A Nightmare on the Tracks! (LIMITED TICKET EVENT) ~ Special $10 OFF promotion for this Event for First signups...
Pull your family out of the House this June for a Truly Haunted Adventure and participate on America's First Investigation based Ghost Tour where participants do more than learn about History they get to experience it. This limited ticketed event allows participants to Investigate with REAL Equipment the Historic Southern Railway Station which many believe to be very Haunted. The Train Station connects to one of America's Most Tragic Train Disasters. Haunted Knoxville Ghost Tours and its participants have VIP access to this Station. Explore the Station and the Rail cars with Famed Paranormal Historian, J-Adam Smith: Film Actor / Paranormal Historian and his Team!
This event is one-of-a-kind and is a must for those who have already experienced the Paranormal Adventure Tours before or for those interested in understanding first hand why Knoxville has been deemed "The Hidden gem of Haunted America" and the city where the spirits never sleep. Grab your tickets before the cease to exist.
www.hauntedexcursions.com Please visit: www.hauntedknoxville.net for more updated tour information and added Newly added Tours! Website: www.hauntedknoxville.net Purchase tickets at: https://www.hauntedknoxville.net Contact number: 865-377-9677
The Center for Creative Minds: Pixel Abstracts: Series BB
June 22, 2018 — June 24, 2018
Category: Exhibitions & visual art and Free event
The Center for Creative Minds at A1LabArts is pleased to present an exhibition of new works by Knoxville artist Gunnar Quist. "Pixel Abstracts: Series BB" will run from June 22, 2018 - June 24, 2018, with an opening reception on Friday, June 22nd from 6-9 pm.
"Pixel Abstracts: Series BB" expands upon Gunnar Quist's unique style of photo-realistic hand-painted pixel art, taking it into the realm of abstraction and marking the beginning of a new phase of his career.
The exhibition will run through June 24, 2018. All works of art will be for sale, and a limited number of prints will be available. The artist will be present at the opening reception Friday, June 22nd from 6-9pm.
Additional exhibition hours are Saturday and Sunday, from noon to 6 pm each day.
A1LabArts @ the Center for Creative Minds, 23 Emory Place, Knoxville, TN 37917. Information: www.a1labarts.org. For additional information, please contact Sara Blair McNally at sarablairmcnally@gmail.com.
Knoxville Walking Tours
June 22, 2018 — June 23, 2018
Category: Festivals & special events and History & heritage
KNOXVILLE WALKING TOURS – SHADOW SIDE 2 - JUNE 22, 2018 8:00 PM – 9:30 PM
The lively entertainment section now known as the Old City wasn't always so friendly. The neighborhood has a history of dark times and dark deeds, and the remnants aren't just in the architecture. Formerly known as the Bowery, the district was home to saloons, dance halls, pool rooms, and bars, where famous gunmen, thieves, ladies of the evening, and troublemakers of all kinds bumped elbows with naïve travelers and honest working folk. Life here was violent—and often short. Meet in front of The Phoenix Pharmacy and Fountain, 418 S. Gay Street.

KNOXVILLE WALKING TOURS – LITERARY HERITAGE - JUNE 23, 2018 10:30 AM – 12:00 PM
Home of Cormac McCarthy, Nikki Giovanni, James Agee, and more. You'll visit the scenes that inspired them and walk in the footsteps of their characters. There's so much to tell that it's hard to squeeze it into 90 minutes. We'll give you an overview or tell us what you like and we'll concentrate on what you're most interested in. From George Washington Harris and Frances Hodgson Burnett to Cormac McCarthy and Nikki Giovanni, poetry, mysteries, bestsellers, and great movies. There's plenty to choose from. Want to see all the real locations in Cormac McCarthy's Suttree? Well, that would take all day, but we can give you some highlights. Just let us know. Meet on the porch of the East Tennessee History Center, 601 S. Gay Street.
KNOXVILLE WALKING TOURS – GUNSLINGERS - JUNE 23, 2018 5:00 PM – 6:30 PM
Knoxville's history is colorful and the predominant hue is blood red. Take a walk on the wild side, from the Old City to Gay Street, down to the river and beyond. The now peaceful streets were once the scene of violence and mayhem of all descriptions—family feuds, duels, lynchings, and riots. Telling all the stories might take years, so this tour varies its route and our guide is always finding fresh tales to share. Meet in the Knoxville Visitor Center, 301 S. Gay Street.
Tours last approximately 90 minutes. For the above tours: Adults: $15. Children 6-12: $10 (Group rate available). For more information or to book your tour, please visit http://knoxvillewalkingtours.com/. *Proceeds from these tours help to support the Knoxville History Project.
Pat Summitt Foundation Benefit
Category: Fundraisers
Art auction and event to benefit the Pat Summitt Foundation. Details TBA
At Women's Basketball Hall of Fame, 700 Hall of Fame Dr, Knoxville, TN 37915. Information: 865-633-9000, www.wbhof.com
Knoxville Botannical Garden: Summer Solstice Dinner
June 22, 2018
7:00-9:00PM
Category: Culinary arts and Fundraisers
Join us Friday, June 22 at 7pm on our LeConte Meadow for the Sixth Annual Summer Solstice Dinner!
At this special summer dinner, enjoy an evening with the breathtaking backdrop of the Great Smoky Mountains, and savor a delicious meal made from fresh ingredients from Knoxville area farmers.
You won't want to miss this fun-filled event catered by Bradford Catered Events, brews provided by Alliance Brewing Company, Blackhorse Brewery and Elkmont Exchange, and music provided by Red Shoes and Rosin!
All proceeds will benefit the Center for Urban Agriculture at the Knoxville Botanical Garden & Arboretum. Dedicated to the Garden's mission of "Growing Gardens, Honoring History, Cultivating Community", the Center for Urban Agriculture's goal is to help people grow food for themselves and others through a variety of programs including community garden plots, youth gardening, and Seed-to-Plate education
Knoxville Botanical Garden and Arboretum, 2743 Wimpole Ave, Knoxville, TN 37914. Hours: Gardens open daily from dawn to dusk. Information: 865-862-8717, www.knoxgarden.org
Knoxville Museum of Art: Alive After Five
Category: Music
Natti Love Joys
Alive After Five is a unique live music series that takes place in the smoke-free, casually elegant setting of the Ann and Steve Bailey Hall in the Knoxville Museum of Art. There is a live band on stage, seating at tables, two cash bars, food from area restaurants, free freshly popped popcorn, and free parking. Audience members can enjoy listening to music, dancing, and browsing the museum's art galleries. Admission is $15 for general and $10 for museum members and college students with ID. Ages 17 and under are admitted free.
Knoxville Museum of Art, 1050 World's Fair Park Dr, Knoxville, TN 37916. Hours: Tuesday-Saturday, 10AM-5PM, Sunday, 1-5PM. Information: 865-525-6101, www.knoxart.org
29th Anniversary of the KUUMBA Festival: Kuumba Forever
Category: Dance, Festivals & special events, Fine Crafts, Free event, Kids & family and Music
African American Appalachian Arts, Inc. (AAAA) and area sponsors are delighted to present one of Knoxville's most anticipated and attended events - the 29th Anniversary KUUMBA Festival – "KUUMBA FOREVER", June 22nd, 2018 at Downtown Market Square & Stage.
KUUMBA (Ki-Swahili for "creative") Festival is a multi-event celebration with more than 200 entertainers performing on the Market Square Artist Stage, demonstrations, and service by more than 100 crafts' people and food vendors. (AAAA) Chair says, "This is going to be the best KUUMBA ever and a marvelous time that people will remember for years to come." The KUUMBA Festival is the largest African American Cultural Arts Festival in East Tennessee. "This is more than an event, it is a cultural celebration," said the late Avon Rollins, Former Director of the Beck Cultural Center.
On Thursday, June 21, "Seeding a Garden in the Mind": Graduation & African Naming Ceremony at Haley Heritage Square/Morningside Park to KICK OFF festival events from 6 PM – 8 PM. Kuumba Kamp participants are given praise and recognition for their dedicated efforts on attending the Kuumba Kamp. Camp participants, their families and the Greater Knoxville community are invited to witness a traditional African Naming Ceremony. (Audience members are encouraged bring fruits of any kind, water, and small gifts for the youth).
On Friday, June 22, Market Square, from 12 Noon – 10 PM is the 29th ANNUAL KUUMBA FESTIVAL - "KUUMBA FOREVER". Starting on Market Street at 6 PM the JUNKANU on Market Street thru Market Square, and ending at the Market Square Artist Stage (features festival participants, the original Free Spirit Stilt Walkers, Kuumba Watoto Dance and Drum Company, churches, and community groups who strut, drum, and dance), enjoy the African Market Place on Market Square with traditional crafts, clothing, and foods. Junkanu Parade culminates with a Live Concert: Starting at 8 PM on Market Square Artist Stage featuring a Live Performing Artist (TBA)!
Sponsorship opportunities are still available to support the 29th Anniversary KUUMBA FESTIVAL. We are currently accepting Vendor Applications for the African Market Place for vending of Food, Art, Clothing, & More For more information & updates go to the festival's website at www.kuumbafestival.com or by email at kuumbafest@gmail.com & kuumbakamp@yahoo.com.
Mighty Mud: Wine and Wheel

Category: Classes & workshops
What a better way to spend your Friday night than drinking wine and hand throwing your own ceramic wine cup and rocks glass! Join Ellie Kotsianas for a messy night out with your friends or a fun date. We provide a bottle of red and white wine for you all to enjoy. We also encourage you to bring any other beverage that you like, along with any food or snack. All materials will be provided. During the class you will get a hands on experience in throwing your cups and choosing your glaze colors.
Instructor: Ellie Kotsianas
$45.00, All Materials Provided
June 22, 2018 6:00PM at Mighty Mud.
Mighty Mud, 127 Jennings Avenue, Knoxville, TN 37917. Hours: Tu-F 11-6, Sat 9-5. Open studio time on Thu 6-9. Information: 865-595-1900, www.mightymudclay.com
Haunted Knoxville Ghost Tours: Paranormal Adventure Tour
June 21, 2018 — November 24, 2018
Category: Festivals & special events and History & heritage
Friday & Saturdays thru Nov 24th
Operate at Dusk (See Website for current start time)
Since 2010, Haunted Knoxville Ghost Tours is America's First Investigation-based Paranormal Adventure Tour. Excursions are personally led by Famed Paranormal Historian & Film Star, J-Adam Smith who is both the Founder and the Guide. J-Adam Smith has been recognized as an paranormal expert on Travel Channel's "Paranormal Paparazzi", his work received a feature in SyFy Channel's "Ghost Hunters" official magazine "TAPS PARAmagazine" classifying his work, as Knoxville's own paranormal historian, labeling Knoxville Tennessee as the "Hidden Gem of Haunted America". He has been on Internationally syndicated radio shows, magazines, books, & journals all around the globe. J-Adam has been investigated paranormal activity for over a decade and now takes tour-goers on educational, researched journeys to local haunts on public or private tours that, depending on the tour, traverse historically haunted graveyards, Gay Street Bridge, and an old Confederate jail. Participants may reach out and connect with the spirits who committed a three-way homicide or the ghosts of hanged men at the actual locations of paranormal activity. Tours take guests on investigations with trained paranormal professionals to locations known for their traumatic histories. Participants are given professional tools to help encourage team building exercises and measure paranormal activity. Let Haunted Knoxville Ghost Tours be your destination for your next... Late Night Adventure... Note: This is what we call an Express Investigations... Please be aware that we are taking you to many Ground Zero's in a short 2hr period.
Please visit www.hauntedknoxville.net for more updated tour information and added Newly added Tours as well as to purchase tickets! Additional information: 865-377-9677
Great Smoky Mountains Heritage Center: Summer Concert Series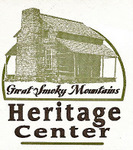 June 15, 2018 — August 3, 2018
7 PM
Category: Festivals & special events, Kids & family and Music
Fridays at 7 PM
June 15 - Knox County Jug Stompers - Old-Time String, Country Blues, and Jug Band
June 22 - Jesse and Nick Keen
June 29 - The Holloway Sisters and Outta the Blue
July 6 - Kelly & Ellis
July 13 - Steven Rushingwind
July 20 - Tennessee Sheiks
July 27 - Pistol Creek Catch of the Day
August 3 - Roscoe & Bethany Morgan
As we continue to offer our Sunset Concert Series to you, please keep the following in mind when making your plans to attend:
All concerts begin at 7 pm – Rain or shine in the covered amphitheater.
Bring your own folding lawn chairs.
Coolers and alcohol of any kind are prohibited
Pets are not allowed (Except Service Animals w/ Proper Identification)
Smokin' Joe's BBQ available at the Concessions Stand until Intermission!
$10 per person, GSMHC Members and Children 5 and Under are FREE
Great Smoky Mountains Heritage Center, 3/4 mile east of traffic light at the Highway 321 and 73 intersection towards the Great Smoky Mountains National Park, Townsend, TN. Hours: M-Sa 10-5. Information: 865-448-0044, www.gsmheritagecenter.org
8th Annual Nief-Norf Summer Festival
June 11, 2018 — June 25, 2018
Category: Festivals & special events and Music
The Nief-Norf Summer Festival (nnSF) is an interdisciplinary summer music festival, bringing together dozens of performers, composers, and scholars to collaborate on the performance, creation, and discussion of contemporary music. The nnSF offers an immersive think-tank environment in the state-of-the-art Natalie L. Haslam Music Center at the University of Tennessee, Knoxville, and presents 7-8 concerts of modern music, aiming to encourage both appreciation for live music and support for contemporary art.
The Nief-Norf Summer Festival features full-time, faculty-led workshops in performance, composition, and music technology lasting the duration of the festival. In addition, each year the nnSF hosts two international calls for projects: the first, a Call for Papers for a weekend-long Research Summit on contemporary music, and the second, a Call for Scores competition for composers. These projects bring some of our generation's brightest and most promising composers and scholars to the festival for interaction with the fellows, the faculty, and the Knoxville community.
For more information, go to http://www.niefnorf.org/festival-overview.
Kids in the Arts Summer Camp
June 11, 2018 — June 22, 2018
Category: Classes & workshops, Dance, Exhibitions & visual art, Kids & family, Music and Science & nature
For ages 5-12. Dates: June 11-15, June 18-22, July 16-20, July 23-27, daily 9 AM – 4 PM at the Birdhouse, 800 N. 4th Avenue. We offer a kids camp, usually a week long, typically for ages 5-14. We tailor the lessons to multiple ages by working together in whole-group instruction or by splitting up into smaller groups to maximize learning. We spend the day together creating art through various art forms like music, improv games, visual art and dance. We meet-up at the end of the day and share our experiences in a cool down meditative share time. Our mission is to promote cooperation and the love of learning through art, craft and creativity! Through exploration of self we will find common ground in each other. Cost is $235 or $55 per day. https://kidsinthearts.weebly.com/ or karlalanhess@gmail.com