Calendar of Events
Saturday, June 2, 2018
Theatre Knoxville Downtown: Auditions for The Fantasticks
June 2, 2018 — June 3, 2018
Category: Auditions, Free event, Music and Theatre
Music by Harvey Schmidt, Lyrics by Tom Jones - Directed by Rebecca Gomez
Performances: Jul 20-Aug 5, 2018
Rehearsals: begin June 5
Audition Times
• Sat, Jun 2, 3:00-5:00 pm
• Sun, Jun 3, 6:00-8:00 pm
• Callbacks (if needed): Sun, Jun 3, 8:00-9:00 pm
Available Roles
• 8 actors of all ages and genders [see web site for details]
Audition Requirements
• Please prepare 32 bars of a traditional Broadway song and bring sheet music in the appropriate key. An accompanist will be provided.
• No monologue is necessary. The audition will consist of cold readings from the script.
• If you are auditioning exclusively for The Mute, you do not need to prepare a song. You may be asked to take part in some movement improvisation at auditions.
• A headshot and resume is strongly encouraged, but not required.
• Please bring a detailed list of conflicts for June-August.
Theatre Knoxville Downtown, 319 North Gay Street, Knoxville, TN 37917. Information: 865-544-1999, www.theatreknoxville.com
Second Harvest of East Tennessee: Music Feeds! Series
Category: Fundraisers and Music
Second Harvest excited to announce our newest event, Music Feeds! This concert series will feature 7 shows at the historic Tennessee Amphitheater in World's Fair Park – Knoxville.
Our 2018 Music Feeds lineup:
– 6/2 Here Come the Mummies
– 7/21 Ben Haggard
– 8/9 Billy Bob Thornton & The Boxmasters
– 8/11 Big Bad Voodoo Daddy
– 9/1 Hotel California
– 10/6 Absolute Journey Tribute
Series tickets will go on sale Monday, February 26 at 10 a.m. A series ticket will get you the same seat at all 7 shows. With the purchase of a Kroger Gold Circle $350 series ticket, you will help provide 1,050 meals to our neighbors in East Tennessee! Tickets can be purchased at www.knoxvilletickets.com
Join us for food, drinks and great music – all while giving back to your East Tennessee neighbors.
Tennessee Amphitheater, 963 World's Fair Park Drive, Knoxville, TN 37916. https://secondharvestetn.org/event/musicfeedstix/
Bike, Boat, Brew & Bark
Category: Festivals & special events, History & heritage and Kids & family
Saturday, June 2! Bike Boat Brew & Bark celebrates the outdoor adventurer, the dog lover, the craft beer enthusiast, the local and the tourist looking to discover a secret in Knoxville's urban wilderness. It's a place where you can ride your bike, bring your dog and explore Knoxville in a new way on this special day! Then live it, experience it, and continue to explore it all year long! We'll show you how at Volunteer Landing on the Tennessee River!
Events include:
Visit Knoxville Powerboat Classic.
Watch the hottest Superleague Race boats in the world power through turns and streak down the straights of the Tennesee River at top speeds of over 100 mph! Join us at Volunteer Landing for the best views!
Smoky Mountain Dock Dogs.
See dozens of competition dogs show off their jumping skills as the Smoky Mountain Dock Dogs entertain the crowd at Volunteer Landing! Smoky Mountain Dock Dogs is the first DockDogs® affiliated club in Tennessee! Dock Diving is a growing sport nationally and internationally with competitions on ESPN® and the Outdoor Channel®.
Hoyt Hydrosports.
Enjoy a thrilling performance by Hoyt Hydrosports as they entertain the crowd with a flyboarding show along Volunteer Landing! Performances occurs in between the Knoxville Powerboat Classic.
Riverwalk with Jack Neely.
Completed almost 20 years ago, Volunteer Landing interprets, with permanent marble markers, the city's complex relationship with its famous river--with quotes from famous authors and well as short narratives about early settlers, the Civil War, and Tennessee football, as well as a statue commemorating a complicated treaty with the Cherokee signed on that site. Author Jack Neely, of the Knoxville History Project, did the research for those stone markers, and will offer this first-ever guided tour.
Bike Walk Knoxville ride from Cherokee Farm to Volunteer Landing.
Discover a new round-trip route on this urban bike ride starting at the new Greenway at Cherokee Farm (off Alcoa Highway). This ride will take riders to Volunteer Landing and will return to Cherokee Farm. The ride will be led by Caroline Cooley, Bike Walk Knoxville Certified Instructor.
Brewery Slow Rides
Local craft brewers will lead bike rides from Volunteer Landing to their respective breweries in a relaxed slow ride. Riders will be able to see how easy it is to ride and learn more about the local brewing.
Urban Hike with TVA
Tennessee Valley Authority will guide an Urban Hike to Suttree's Landing. Participants will need to meet the TVA hiking guides at the TVA Towers North and enjoy a beautiful, scenic hike over the river and to the park! They will learn how easy it is to go from the center of our great city into our lush wilderness! The hike is approximately a mile and a half one-way. Furry companions are welcome!
Ingress Mission Day Plus
GORUCK Scavenger Hunt
Ingress is a location-based augmented reality exergame consisting of capturing 'portals' at places of cultural significance. Gameplay relies heavily on the players/teams physically moving throughout the community in order to interact with these portals to complete each mission. It is very exciting for Knoxville to have been chosen as Ingress Mission Days are played across the globe. The mission day takes place all day Saturday with a group photo to start the day at Volunteer Landing.
TVA Expo at Volunteer Landing
Learn about the many opportunities for recreation on TVA lands and waterways and about TVA's environmental stewardship programs, such as water quality and land management. TVA's River Management will also provide an overview of the hydro system that provides navigation and flood control on the Tennessee River. Kid activities.
For more information please visit
https://www.visitknoxville.com/events/festivals-events/bike-boat-brew-bark/
Zoo Knoxville: Zoofari 2018 - Jungle Boogie
June 2, 2018
6:30 PM - 12 AM
Category: Culinary arts and Fundraisers
For 31 years, Zoofari has been the premier fundraising event for Zoo Knoxville and a highlight in the local social calendar. Each year's celebration is themed after a species, or special zoo initiative creating an ever changing adventure. Guests of Zoofari 2018 "Jungle Boogie" will experience another memorable night at Knoxville's most unique gala. From the cocktail hour and silent auction to the sit down dinner, live auction by Sam Furrow, entertainment and dancing, Zoofari 2018 will be an incredible night to remember.
Funds raised from Zoofari support the zoo's animal care, animal conservation and education programs that work to make our community and our world a better place. Thank you to every sponsor, donor, auction winner, bidder, guest, volunteer and staff member for making this flagship fundraising event a continual success!
Cost: $500 per person, $5,000 table of ten
6:30 p.m. Cocktails, silent auction & entertainment
8:00 p.m. Seated dinner
9:00 p.m. Live auction by Sam Furrow
10:00 p.m. After-party with live music
Ca-zoo-al attire!
https://www.zooknoxville.org/event/zoofari/
Zoo Knoxville, 3500 Knoxville Zoo Drive, Knoxville, TN 37914. Open every day except Christmas. Information: 865-637-5331, www.zooknoxville.org
Knoxville Bar Association: Faith and Justice Legal Advice Clinic
June 2, 2018
9:00AM-12:00PM
Category: Classes & workshops and Free event
The Knoxville Bar Association is pleased to announce that a Faith and Justice Legal Advice Clinic will be held on June 2, 2018 from 9:00 a.m. to 12:00 p.m. at CrossWalk Community Church, 2131 E. Gov. John Sevier Highway, Knoxville, TN 37920. The goal of the Faith and Justice Alliance is to build a coalition of faith leaders in the Knoxville area and to host legal advice clinics at places of worship to give people a less intimidating environment to talk to a lawyer. Participants in the Faith & Justice Alliance will invite congregants from their churches, synagogues, and mosques to bring their legal questions as well.

The Tennessee Faith & Justice Alliance is a project of the Tennessee Access to Justice Commission. In the Knoxville area, the program is coordinated by the Knoxville Bar Association's Access to Justice Committee, Legal Aid of East Tennessee, the University of Tennessee College of Law, and the generous lawyers, law students, and others volunteering their time and talent. This is a general advice and referral clinic with volunteers prepared to advise on a wide variety of legal issues, including family law, landlord/tenant, bankruptcy, criminal defense, consumer protection, contract disputes, child support, and personal injury, among other issues.
The Faith & Justice Legal Advice Clinic is a project sponsored by the Tennessee Faith & Justice Alliance, Legal Aid of East Tennessee, the Knoxville Bar Association (KBA), and the University of Tennessee College of Law.
www.knoxbar.org
Facing Cancer Together: Speaker Beth Nelson Chapman
June 2, 2018
10:00AM-1:00PM
Category: Free event and Lectures
Saturday, June 2, 10:00AM-1:00PM at Tennessee Valley Unitarian Universalist Church, 2931 Kingston Pike, Knoxville, 37919. Brunch provided.
Grammy-nominated songwriter and cancer survivor, Beth Nelson Chapman will perform and inspire your creative juices. Join other cancer survivors, family, friends and healthcare professional to experience this once-in-a-lifetime community wide event. Be prepared to leave inspired and refreshed.
A free program for those impacted by cancer. Registration requested for this event. Call 865 546 4661 or visit cancersupportet.org/fct.
Ijams Nature Center: Movies Under the Stars
Category: Film, Kids & family and Science & nature
Movies fans rejoice, the Ijams Nature Center and Central Cinema Movie Series: Movies Under the Stars returns this summer! Join us on June 2nd to search the skies for everyone's favorite Alien, with a screening of E.T.
Doors for this event will open at 6pm. Movies will begin at dark. Food trucks and beer garden area will be open for this event. Feel free to bring your blankets and lawn chairs for this event. NO COOLERS AND NO OUTSIDE ALCOHOL PLEASE. Dogs are allowed at this event- they must be on a leash the entire time. Tickets are $8 per person or $25 for a family four pack of tickets.
For the ultimate movie buff, we are offering Summer Movie Passes for $35 per person and that will get you into all 5 movie nights this summer!! (Deadline to buy Summer passes is June 2!!)
June 2: E.T.
July 14: Terror in the Woods- Cabin Fever and Severance
August 18: The Dark Crystal
September 1: Hook
October 5: Pet Sematary
Ijams Nature Center, 2915 Island Home Ave, Knoxville, TN 37920. Hours: Grounds and trails open during daylight hours. Call for Visitor Center hours. Information: 865-577-4717, www.ijams.org
Historic Ramsey House: Statehood Day Celebration
June 2, 2018
10 AM - 1 PM
Category: Free event, History & heritage and Kids & family
In conjunction with the Historic Homes of Knoxville, Historic Ramsey House will be celebrating Statehood Day and the birthday of Francis A. Ramsey on Saturday, June 2nd! Bring your family and friends for a FREE guided tour of the Historic Ramsey House and enjoy some birthday cake from 10 am to 1 pm! Guided tours begin in the newly renovated Visitor Center. This event is free, but donations are always happily accepted and go towards the ongoing preservation and maintenance of Historic Ramsey House. We look forward to see you there!
Historic Ramsey House, 2614 Thorngrove Pike, Knoxville, TN 37914. Information: 865-546-0745, www.ramseyhouse.org
UT Downtown Gallery: The Life and Art of Kimberly D. Iles
June 1, 2018 — July 14, 2018
Category: Exhibitions & visual art and Free event
Join us for the opening reception, Friday, June 1, 5-9PM and Friday, July 6, 5-9PM at the UT Downtown Gallery
Kimberly D. Iles was known for her vivacity, generosity of spirit, and passion for the arts. She graduated with honors from the University of Tennessee in 1990, earning a Bachelor of Fine Arts degree. As a graphic designer, she poured her talent and energy into her work for clients ranging from Oak Ridge National Laboratories to the White House tech corps, and started her own very successful design firm, Ilesnet Design. She designed a web-based textbook – the first of its kind – for the Computational Science Education Project, a K-12 educational program to teach the principles of high-performance computing. She later transitioned into a full-time career in fine art, exhibiting her paintings and photographs in juried shows around the world.
Iles and her husband, Dr. James J. Hack, established the Kimberly D. Iles Art Scholarship Endowment in 2015. The endowment supports multiple scholarships awarded annually to undergraduate students in the School of Art.
This exhibition benefits the Kimberly D. Iles Scholarship Endowment for undergraduate students in the School of Art.
UT Downtown Gallery, 106 S. Gay St, Knoxville, TN 37902. Hours: W-F 11-6, Sa 10-3. Information: 865-673-0802, http://web.utk.edu/~downtown
Art Market Gallery: Featuring Amber Anne Palo and Janis Proffit
June 1, 2018 — June 30, 2018
Category: Exhibitions & visual art, Fine Crafts and Free event
Recent works by ceramicist Amber Anne Palo and woodturner Janis Proffit will be on display through the month of June at the Art Market Gallery. An opening reception for the featured artists, with complimentary refreshments and live music performed by Jim Myers, will begin at 5:30 p.m. on June 1, during Downtown Knoxville's monthly First Friday Art Walk.
The show represents a first-time-ever collaboration between two of the gallery's 3-Dimensional artists. Janis and Amber Anne will combine their mediums of clay and wood, creating sculptural 3-D pieces, as well as 2-D hanging works.
Amber Anne Palo: Amber Anne hand-builds her ceramic figurative sculptures using layers of underglazes to create her surfaces. She blends many pieces with antique items that carry the scars from years of use or neglect to impart a sense of time-worn history. She creates her figures with the intent that each transmit meaning while allowing the viewer to establish their own personal connection.
Amber Anne is a self-taught artist who has been involved with clay for over 20 years, with more recent years focusing on a professional level. She has won several awards of distinction and participates in several national juried art shows each year. Her work is also carried in several galleries throughout the United States. Amber Anne seeks to open a dialogue between the viewer and the artwork to convey the common human experience. The language of the conversation is two-fold, with her part being expressed through the subtle nuances of facial expressions, body language, and layers of meaning through worn and weathered surfaces. She then strives to create the moment when a person moves past the artwork itself to their own personal experiences - the response to her artistic statement. This is a moment for her that is humbling and a reaffirmation that the work she creates is not just for her but those who experience, internalize, and digest her art.
Janis Proffit: Woodworking has been in Janis's family for several generations, dating back to the first settlers in Sevier County. She grew up helping her father in his woodshop and learned her woodworking skills from him. In the 1980's she taught herself pyrography, incorporating it into her woodturnings. Many of her pieces are created from both fallen logs and branches while others are formed from logs that have been sawn into slabs. Many times characteristics unique to an individual piece of wood,will influence the design. For over 25 years, she has been a full-time craft artist. Her work is a mixture of traditional Appalachia turning along with contemporary designs.
Janis has both studied and assisted at Arrowmont. She has been featured on "The Heartland Series," and is a member of the Foothills Craft Guild. Her work has won numerous awards from Tennessee Craft, Arrowmont Juried Biennial Shows, and Oak Ridge Art Center Open Shows. In 2009, Janis was invited to be a demonstrator in the Utah Woodturning Symposium. There were over 8 countries represented at the Symposium.
Art Market Gallery, 422 S. Gay St, Knoxville, TN 37902. Hours: Tu-Th & Sa 11-6, Fri 11-9, Su 1-5. Information: 865-525-5265, www.artmarketgallery.net
Ijams Nature Center: Exhibition by Tina Brunetti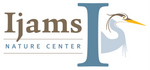 June 1, 2018 — June 30, 2018
Category: Exhibitions & visual art and Free event
Check out June's colorful mixed media exhibit by Tina Brunetti of Brunetti Confetti Art!
She combines acrylics, oil, sand and glue for a beautiful, stained glass effect.
More events at http://ijams.org/events/. Ijams Nature Center, 2915 Island Home Ave, Knoxville, TN 37920. Hours: Grounds and trails open during daylight hours. Call for Visitor Center hours. Information: 865-577-4717, www.ijams.org
Broadway Studios and Gallery: Diane Ferguson and Richard Jansen
June 1, 2018 — June 28, 2018
Category: Exhibitions & visual art and Free event
Opening Friday June 1st 5:00-9:00
Broadway Studios and Gallery, 1127 Broadway St, Knoxville, TN 37917. Hours: Thurs-Sat, 10-6; Sun-Wed by appointment (or when the "open" sign is turned on). Information: 865-556-8676, www.BroadwayStudiosAndGallery.com