Calendar of Events
Thursday, June 14, 2018
Mabry-Hazen House: Afternoon Luncheon Celebrating 160th Anniversary
June 14, 2018
11:30 AM - 1 PM
Category: Free event and History & heritage
On Thursday, June 14, 2018 from 11:30am to 1pm, Mabry-Hazen House will host business leaders, community officials, local political candidates and advocates of historic preservation to celebrate the 160th anniversary of the antebellum Italianate home known today as Mabry-Hazen House.
Since 1858, the home has stood atop Mabry's Hill. For nearly 130 years, the Mabry and Hazen families resided in what they called "Pine Hill Cottage." From Mabry's Hill to Market Square, the house and family weave through the history of Knoxville. The museum showcases one of the largest original family collection in America with over 2,000 original artifacts on display. Furnished and decorated in the style of several decades, the museum offers a rare glimpse into a 130 years of Knoxville history.
During the luncheon, we will commemorate the 160th anniversary of the antebellum Italianate home and the colorful, influential history of its residents. We will share those stories as well as our vision for its future. Robin Wilhoit of WBIR will serve as emcee. Dr. Caroll Van West, the state historian of Tennessee and director of the Center for Historic Preservation at Middle Tennessee State University, also will speak during the luncheon on the importance of historic preservation and the cultural significance of Mabry-Hazen House. Following lunch, the house will open for tours and guest may walk through this truly unique Knoxville treasure.
The luncheon is invitation only. To request an invitation, please contact Patrick Hollis at 865-522-8661 or by email at director@mabryhazen.com.
Mabry-Hazen House, 1711 Dandridge Avenue, Knoxville, TN, 37915. Information: 865-522-8661, www.mabryhazen.com
40th Annual Front Page Follies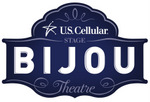 Category: Comedy, Festivals & special events, Fundraisers and Music
The Front Page Follies is a night of music and skits poking fun at news and local newsmakers! The annual roast features a cast of journalists, community members and a sprinkling of cameo appearances who poke fun at newsmakers and events that amused us during the previous year.
Each year, we take this opportunity to honor an individual with notable achievements in the field of journalism. Past honorees range from local newspaper editors and publishers to radio personalities and photographers. This year we'll be honoring Lori Tucker!
Proceeds from ticket sales and the auctions fund scholarships for journalism students and professional development programs in East Tennessee through the Front Page Foundation.
http://knoxbijou.org/event/?id=719452
Bijou Theatre, 803 S. Gay Street, Knoxville, TN 37902. Information/tickets: 865-522-0832, www.knoxbijou.com, www.ticketmaster.com
8th Annual Nief-Norf Summer Festival
June 11, 2018 — June 25, 2018
Category: Festivals & special events and Music
The Nief-Norf Summer Festival (nnSF) is an interdisciplinary summer music festival, bringing together dozens of performers, composers, and scholars to collaborate on the performance, creation, and discussion of contemporary music. The nnSF offers an immersive think-tank environment in the state-of-the-art Natalie L. Haslam Music Center at the University of Tennessee, Knoxville, and presents 7-8 concerts of modern music, aiming to encourage both appreciation for live music and support for contemporary art.
The Nief-Norf Summer Festival features full-time, faculty-led workshops in performance, composition, and music technology lasting the duration of the festival. In addition, each year the nnSF hosts two international calls for projects: the first, a Call for Papers for a weekend-long Research Summit on contemporary music, and the second, a Call for Scores competition for composers. These projects bring some of our generation's brightest and most promising composers and scholars to the festival for interaction with the fellows, the faculty, and the Knoxville community.
For more information, go to http://www.niefnorf.org/festival-overview.
Kids in the Arts Summer Camp
June 11, 2018 — June 22, 2018
Category: Classes & workshops, Dance, Exhibitions & visual art, Kids & family, Music and Science & nature
For ages 5-12. Dates: June 11-15, June 18-22, July 16-20, July 23-27, daily 9 AM – 4 PM at the Birdhouse, 800 N. 4th Avenue. We offer a kids camp, usually a week long, typically for ages 5-14. We tailor the lessons to multiple ages by working together in whole-group instruction or by splitting up into smaller groups to maximize learning. We spend the day together creating art through various art forms like music, improv games, visual art and dance. We meet-up at the end of the day and share our experiences in a cool down meditative share time. Our mission is to promote cooperation and the love of learning through art, craft and creativity! Through exploration of self we will find common ground in each other. Cost is $235 or $55 per day. https://kidsinthearts.weebly.com/ or karlalanhess@gmail.com
Steve Kaufman's Acoustic Concert Series
June 11, 2018 — June 22, 2018
Category: Music
Join Us for Two Weeks of Acoustic Concerts at Clayton Center Nutt Theater, Maryville College, 502 East Lamar Alexander Parkway, Maryville, TN 37804. June 11-15 and June 18-22 - Tickets $18
Special Contra Dance, Emily Abel Calling, Wednesday June 13 - Only $8
Any and Every Night is Fantastic! Entertainers From Around the World. Each year during the weeks of Kamp we have an internationally star studded concert series. This series is each night Monday through Friday. Each and every night is brilliant. Monday night could be your favorite night, so don't wait till Friday. Concerts begin at 7:00 PM with our Kamper Open Mic followed by the other Stars of the Night.
Monday, June 11: Cathy Fink, Finn Magill, Keith Yoder, Annie Savage, Donnie and Debbie Barbra
Tuesday, June 12: Rick Thum, Rachel Eddy, Aaron O'Rourke, Steve Kilby, Steve Baughman
Wednesday, June 13: Contra Dance with Emily Abel and the Kamp All Star Band 7:30 PM - Learning and Understanding Contra Dance 8 PM Dance Begins
Thursday, June 14: Richard Smith, Pat Kirtley, Evie Ladin, Carl Jones, Robin Kessinger, Josh Goforth
Friday, June 15: Marcy Marxer, Erynn Marshall, Steve Kaufman and Leftover Friends
Monday, June 18: Barbara Lamb, Jordan Ramsey, Phil Leadbetter, David Benedict, Dan Boner, Keith Yoder, Donnie and Debbie Barbra, Rob Bulkley
Tuesday, June 19: Gary Davis, Bill Evans, Jimmy Heffernan, Radim Zenkl, Andy Hatfield, Nate Lee, Annie Savage
Wednesday, June 20: Clive Carroll, Don Stiernberg, Stacy Phillips, Mark Cosgrove, Kent Knorr, Steve Roy, Ned Luberecki
Thursday, June 21: Eddie Adcock, Jerry Salley, Grant Gordy, Emory Lester, Kathy Chiavola, Annie Staninec, Roberto Dalla Vecchia
Friday, June 22: Russ Barenberg, Becky Buller, Steve Kaufman with The Kamp Leftover Friends

http://www.flatpik.com/kamp-concert-series or 865-982-3808
Knoxville Food Tours Schedule
June 11, 2018 — June 17, 2018
Category: Culinary arts and Festivals & special events
Book a fun day out for yourself or celebrate Father's Day with someone special this week!

Monday 1:30-4:00pm Gay St./Market Square
Tuesday 1:30-4:00pm Gay St./Market Square
Wednesday - Book a custom private tour for your group!
Thursday - Book a custom private tour for your group!
Friday 10:00am-12:30pm Old City Brunch
Friday 1:30-4:00pm Gay St./Market Sq Special $69!
Saturday 3:30-6:30pm Underground Supper Club
Sunday 11:00am-1:30pm Old North Knoxville Brunch
Sunday 2:30-5:00pm Lost Restaurants of Knoxville

Purchase tickets and see more info about the tours on the Calendar on our Public Tours/Buy Tickets page at www.knoxvillefoodtours.com.
Smart Trips: Try Transit Week
June 11, 2018 — June 16, 2018
Category: Festivals & special events
Try Transit Week is June 11-16. KAT will have various events to celebrate. Anyone who takes the bus or trolley that week and logs it on the Smart Trips app or web site will be entered into a special prize drawing! Check out the Smart Trips Facebook page for a listing of events.
Fountain City Art Center: FCAC 13th Annual Open Show

June 8, 2018 — July 5, 2018
Category: Exhibitions & visual art, Fine Crafts and Free event
Reception: June 8, 6:30 – 8:00 PM - Free and open to the public.
Exhibit viewing hours: Hours: Tu & Th 9-5, W & F 10-5, 2nd-4th Sa 10-1. Fountain City Art Center, 213 Hotel Ave, Knoxville, TN 37918. Information: 865-357-2787, www.fountaincityartcenter.com
Tennessee Valley Players: Into the Woods
June 8, 2018 — June 24, 2018
Music and Lyrics by STEPHEN SONDHEIM, Book by JAMES LAPINE
Originally Directed on Broadway by James Lapine
Orchestrations by Jonathan Tunick

Carousel Theatre, University of Tennessee, 1714 Andy Holt Avenue
(adjacent to the Clarence Brown Theatre)

June 8, 9, 10 - June 15, 16, 17 - June 21, 22, 23, 24
Friday's, Saturday's and Thursday - evening performances at 7:30 p.m. and Sunday matinees at 3:00 p.m.

The Tennessee Valley Players proudly present "Into the Woods." James Lapine and Stephen Sondheim take everyone's favorite storybook characters and bring them together for a timeless, yet relevant, classic. The Tony Award-winning book and score are both enchanting and touching. The Brothers Grimm hit the stage with an epic fairytale about wishes, family, and the choices we make. This musical is presented "in the Round" at the Carousel Theatre next to the Clarence Brown Theatre on the University of Tennessee campus. The Tennessee Valley Players is pleased to produce the show in collaboration with the University of Tennessee School of Music. Admission is $20 a ticket and for children 12 years old and younger, $10 a ticket. Tickets can be purchased on the Tennessee Valley Players' website with a credit card ahead of time. Tickets may also be purchased at the box office starting 1 hour prior to each show with cash, check, or credit card. Festival seating.

Tennessee Valley Players: 865-584-8173, www.tennesseevalleyplayers.org
Knoxville Children's Theatre: Tales Of A 4th-Grade Nothing
June 8, 2018 — June 24, 2018
Category: Kids & family and Theatre
Everyone makes such a fuss about Fudge, Peter Hatcher's little brother. Everyone in New York City! But Fudge goes too far when he swallows Peter's turtle! Based on the popular title by perennial favorite Judy Blume, Tales of a Fourth Grade Nothing is a humorous look at family life and the troubles that can only be caused by a younger sibling.
The live stage play will be performed June 8 through 24:
Fri., June 8 at 7 PM, Sat., June 9 at 1 PM & 5 PM, Sun., June 10 at 3 PM
Thurs., June 14 at 7 PM, Fri., June 15 at 7 PM, Sat., June 16 at 1 PM & 5 PM, Sun., June 17 at 3 PM,
Thurs., June 21 at 7 PM, Fri., June 22 at 7 PM, Sat., June 23 at 1 PM & 5 PM, Sun., June 24 at 3 PM.
The play is performed by 17 talented young actors, from ages 6 to 14. Zack Allen KCT's Producing Director, will direct the play. High-school students Konnor Stump (Bearden High), Wheeler Moon (West High), Laura Snyder (Oak Ridge), Charlotte Stark and others will perform the plays technical duties. Sophomore Draven Copeland will be the play's stage manager. KCT is east Tennessee's leading producer of plays for children.
Knoxville Children's Theatre, 109 E. Churchwell Avenue, Knoxville, TN 37917. Information: 865-208-3677, www.knoxvillechildrenstheatre.com
Sanctuary Vegan Cafe: Photographs by Aubrey Langley
June 7, 2018 — August 1, 2018
Opening Reception June 7, 6PM
Category: Exhibitions & visual art
Sanctuary Vegan Café will open a new exhibition of photographs by Aubrey Langley on Thursday, June 7 at 6:00pm. The event will include a reception and brief presentation by the photographer. The event is free and open to the public. (Show runs through August 1)
Aubrey Langley is 25 years old and has autism. Her condition has caused her a lot of anxiety and at times, seemingly insurmountable obstacles, for instance, making eye contact with humans is a big challenge. Fortunately, early on, Langley discovered the healing power of animals. She surrounds herself with dogs, cats, chickens, pigs, birds, rats, hamsters and more through her work at a veterinarian clinic and volunteering at the Gentle Barn Tennessee, a farm animal sanctuary.
Photography has been a passion of Langley's all her life. When she was very young, she loved to line up her stuffed animals on a bench and take photos of them with a little disposable camera. Today, she uses much more sophisticated equipment and hopes to make photography her career.
The Sanctuary Vegan Café art program invites visual artists and
photographers from the east Tennessee region to showcase their work with
themes reflecting healthy plant-based diets, animal liberation, environmental
awareness, positive inspirations, and peace and love for all sentient beings.

Each new exhibition runs for two months. The next "call for artists" for the
year 2019 will be in November.
Sanctuary Vegan Café is located at 151 N. Seven Oaks Dr, Knoxville, TN 37922.
Morristown-Hamblen Library: Exhibition by Chris Smith
June 7, 2018 — July 31, 2018
Category: Exhibitions & visual art and Free event
Chris Smith is showing his paintings and photography at the Morristown Hamblen Library through July 31.
Everyone studies history in school. The importance of history is essential to modern living. It not only tells us where we've been, or where we are now, but where we are going. Smith feels that the same theory applies to art. His artwork is an exploration of our past, "an echo in time" to better relate to our present and help shape the future of art. Smith's story begins at the age of 5 in Dallas, Texas, where his jealousy of his brothers' abilities to draw led him to pick up the pencil. In time, this need to draw grew as well as the need to create. At 7, he had surpassed his brothers' abilities but was still insecure of his own. As a child his parents moved a lot, which made forming relationships difficult. Drawing helped some in opening up. However, the insecurities were still there. He took art class through 7th and 8th grade, which was the only formal art schooling he received. Chris dropped out of school in 9th grade and immediately got into the work force. Married at age of 21, Smith started family life and his passion for art began to get buried and lost in the shuffle. Many years later, and after the marriage failed, Smith returned to his art.
Smith says, "I found a spark of inspiration in the most unlikely way. Playing a game on my phone, I met a woman that captured my heart and sparked my passions for art once more." he said. This rekindling quickly became an inferno that led to painting and living in Tennessee. Oils, acrylics, newspaper, plaster, pens, and color pencils have been used in Smith's artwork that now exceeds 100 pieces. "This solo exhibition represents some of my best works over the course of what is now the end of my first year painting," he said. "My artwork has been influenced by many of art's most notable masters - Monet, Picasso, Pollock, Bacon, Klee and most notably Van Gogh. I feel that the key to finding art's future is found in its past. I hope that like the pages of history books, my art not only speaks to its viewers but it moves them to forge its future."
All artwork is available for sale unless labeled NFS. Prints are available for sale per request. Commissioned work is also welcomed and must be scheduled. If you would like more information, contact Chris Smith at 423-714-6738 or 423-714-6708 or contact Smith_Art_Studio@Yahoo.com. The Morristown-Hamblen Library hosts ongoing exhibits of Morristown Art Association members with the exhibits changing every two months. For information about the Morristown Art Association, visit www.morristownart.org; the current exhibit or to purchase the art, please contact the artist; or call the Morristown-Hamblen Library at 423-586-6410.