Calendar of Events
Sunday, June 10, 2018
The Town of Farragut: Pleasant Forest Cemetery Living History
June 10, 2018
5:00-7:00PM
Category: History & heritage and Kids & family
Learn about the historic Pleasant Forest Cemetery and church at the inaugural Pleasant Forest Cemetery Living History event from 5-7 p.m. on Sunday, June 10. The cemetery is located at the intersection of South Campbell Station Road and Concord Road in Farragut.
Local performers portray interesting individuals buried at the cemetery and volunteers share info about the historic property. ADA parking is provided on site; all other parking is at Farragut Town Hall with transportation provided to the cemetery. Tickets are $5 (ages 5 and under are free) and can be purchased at Farragut Town Hall or the cemetery entrance beginning at 4:30 p.m.
townoffarragut.org
Knoxville Museum of Art: Second Sunday Docent Tours & Art Activities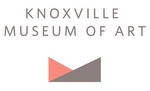 Category: Exhibitions & visual art, Free event and Lectures
Each Second Sunday of the month at 2pm, docents offer free guided tours of Higher Ground, Currents, and traveling exhibitions to the public. In order to reach a broader audience the KMA offers Spanish speaking tours once a month at 3pm. From 1-4pm there will also be art activities for all ages!
Knoxville Museum of Art, 1050 World's Fair Park Dr, Knoxville, TN 37916. Hours: Tuesday-Saturday, 10AM-5PM, Sunday, 1-5PM. Information: 865-525-6101, www.knoxart.org
The Central Collective: Good Sport Night
Category: Festivals & special events
CALLING ALL GOOD SPORTS!
Here's the deal. You purchase a ticket to a mystery event. Show up to The Central Collective at the specified date and time, and be ready for anything. Past events have included: a live studio game show, a walking tour of North Knoxville, live music with swing dance lessons, a yacht trip on the Tennessee River and a mini horse petting zoo. These are events for folks who are curious, adventurous, and like trying new things & meeting new people.
Worried that you won't be able to participate because of dietary restrictions, physical ability or other preferences? We'll do our best to give you the information you need to decide if this month's Good Sport Night is right for you. If you have any concerns, don't hesitate to give us a shout! If you show up and cannot participate for an unforeseen reason, we're happy to give you a credit for a future Good Sport Night. Unless otherwise noted, these events are not programmed for children.
Alcohol: BYOB
Food: Light snacks
Dress Code: None
Physical Activity: Low
Good Sport Level: 5/5
The Central Collective, 923 N. Central Street, Knoxville, TN 37917. Information: 865-236-1590, info@thecentralcollective.com, www.thecentralcollective.com
First Annual "Nkechi Ajanaku Day" Celebration
Category: Festivals & special events and Free event
The 10th of June was declared Nkechi Ajanaku Day by the offices of Mayor Madeline Rogero & Mayor Burchett during last year's Memorial Celebration. This year the Family & Friends of the late Iyalode Nkechi Ajanaku will celebrate her on Sunday, June 10th, 2018 at the Ajanaku Estate at 2725 Wimpole Avenue in Knoxville, Tennessee from 2pm till 4pm. We hope those who would like to come celebrate her life and legacy, feel welcomed to join in on the celebration. Any form of gifts can be sent to the address if you are unable to attend and we welcome bringing flowers to be placed around the Memorial Garden. There will be light refreshments served.

For more information call: 865-221-1576 or email ifaa2012@gmail.com
The Smoky Mountain Blues Society: Bridget Kelly Band
Category: Music
The Smoky Mountain Blues Society is proud to present the award-winning Bridget Kelly Band on Sunday June 10th 2018 at the Barley's Taproom & Pizzeria, 128 W. Broadway, Maryville. Tickets are $7 members for Blues Society members and $10 for non-members.
Celebrating the release of their upcoming 5th CD, Blues Warrior, the Bridget Kelly Band has placed their unique stamp on the blues genre, with high-energy live performances and a hybrid sound that mixes Texas and Memphis Blues with various Southern Blues traditions. Inspired by classic & electric blues, the powerful and sultry vocals of singer Bridget Kelly and the incendiary lead guitar work of Tim Fik forge a signature hybrid sound that combines female urban blues with riff-driven rockin' blues guitar, held together by a dynamic rhythm section comprised of on Tim Mulberry and Mark Armbrecht.
The Bridget Kelly Band (BKB) has been performing at clubs, concerts, and festivals throughout the United States, and performed at the "Women in Blues" Showcase in Memphis during the 2017 International Blues Challenge (IBC).
As IBC Semi-Finalist in 2015 and 2016, the group continues to gain serious media attention. The Bridget Kelly Band recently ranked #3 in a "Women in Music" poll sponsored by Blues-E-News magazine in the summer of 2015. The band's last two albums climbed to #1 on the RMR Electric Blues Album Chart. In 2016, their Outta the Blues CD spent 6 weeks at #1 and was the #4 Electric Blues Album of the year in 2016. In 2017, the group's Bone Rattler CD was #1 for 22 weeks on the RMR Electric Blues Album chart (June through December); and made the prestigious Living Blues Radio Chart in June of 2017. The band's music has received regular airplay on Sirius-XM radio (B.B. King's Bluesville) and syndicated blues radio shows around the globe.
For information: http://smokymountainblues.org/wp/
Art Guild at Fairfield Glade: Art in the Park
June 9, 2018 — June 10, 2018
Sat. 9AM-5PM, Sun. 10AM-3PM
Category: Festivals & special events, Free event and Kids & family
On the second weekend in June, the Art Guild at Fairfield Glade will present the fifth annual Art in the Park event. Enjoy the artistic and musical outdoor sights and sounds of Art in the Park on Saturday, June 9, 9:00 a.m. – 5:00 p.m., and Sunday, June 10, 10:00 a.m. – 3:00 p.m. Each year, attendance at Art in the Park has been growing as its reputation and popularity increases.

Art in the Park is a special event where gifted artisans display their unique creations in the beautiful park setting surrounding the Plateau Creative Arts Center (PCAC). Artists with inside and outside booths will offer one-of-a-kind gift ideas, fine art in all media including painting, photography, jewelry, and creations in wood, pottery, and basket weaving and more.
Outdoor musical entertainment will be plentiful at the Art in the Park event. The schedule for Saturday's musical entertainment is: the Dulci-mores (inside the PCAC all day), Cumberland County Community Band (9 – 11), Cumberland Sound (12 – 2), and the Plateau Old-Time German Band (3 – 5). Sunday's musical entertainment is: Memory Road (10 – 12), and the Relics (1 – 3). Those who want to sit, relax, and enjoy the outdoor music may want to bring their own portable lawn chairs. Also, delicious food and cool treats will be offered by Lefty's Barbeque (both days) and by Doctor Coffee (Saturday only).
Art in the Park is free and open to the public. This outdoor-indoor event will be held at the Plateau Creative Arts Center, which is located at 451 Lakeview Drive (off Peavine) in Fairfield Glade.
Art Guild at Fairfield Glade at the Plateau Creative Arts Center, 451 Lakeview Drive, Fairfield Glade, TN 38558. Hours: M-Sa 9-4. Information: 931-707-7249, www.artguildfairfieldglade.net
Tennessee Valley Players: Into the Woods
June 8, 2018 — June 24, 2018
Music and Lyrics by STEPHEN SONDHEIM, Book by JAMES LAPINE
Originally Directed on Broadway by James Lapine
Orchestrations by Jonathan Tunick

Carousel Theatre, University of Tennessee, 1714 Andy Holt Avenue
(adjacent to the Clarence Brown Theatre)

June 8, 9, 10 - June 15, 16, 17 - June 21, 22, 23, 24
Friday's, Saturday's and Thursday - evening performances at 7:30 p.m. and Sunday matinees at 3:00 p.m.

The Tennessee Valley Players proudly present "Into the Woods." James Lapine and Stephen Sondheim take everyone's favorite storybook characters and bring them together for a timeless, yet relevant, classic. The Tony Award-winning book and score are both enchanting and touching. The Brothers Grimm hit the stage with an epic fairytale about wishes, family, and the choices we make. This musical is presented "in the Round" at the Carousel Theatre next to the Clarence Brown Theatre on the University of Tennessee campus. The Tennessee Valley Players is pleased to produce the show in collaboration with the University of Tennessee School of Music. Admission is $20 a ticket and for children 12 years old and younger, $10 a ticket. Tickets can be purchased on the Tennessee Valley Players' website with a credit card ahead of time. Tickets may also be purchased at the box office starting 1 hour prior to each show with cash, check, or credit card. Festival seating.

Tennessee Valley Players: 865-584-8173, www.tennesseevalleyplayers.org
Knoxville Children's Theatre: Tales Of A 4th-Grade Nothing
June 8, 2018 — June 24, 2018
Category: Kids & family and Theatre
Everyone makes such a fuss about Fudge, Peter Hatcher's little brother. Everyone in New York City! But Fudge goes too far when he swallows Peter's turtle! Based on the popular title by perennial favorite Judy Blume, Tales of a Fourth Grade Nothing is a humorous look at family life and the troubles that can only be caused by a younger sibling.
The live stage play will be performed June 8 through 24:
Fri., June 8 at 7 PM, Sat., June 9 at 1 PM & 5 PM, Sun., June 10 at 3 PM
Thurs., June 14 at 7 PM, Fri., June 15 at 7 PM, Sat., June 16 at 1 PM & 5 PM, Sun., June 17 at 3 PM,
Thurs., June 21 at 7 PM, Fri., June 22 at 7 PM, Sat., June 23 at 1 PM & 5 PM, Sun., June 24 at 3 PM.
The play is performed by 17 talented young actors, from ages 6 to 14. Zack Allen KCT's Producing Director, will direct the play. High-school students Konnor Stump (Bearden High), Wheeler Moon (West High), Laura Snyder (Oak Ridge), Charlotte Stark and others will perform the plays technical duties. Sophomore Draven Copeland will be the play's stage manager. KCT is east Tennessee's leading producer of plays for children.
Knoxville Children's Theatre, 109 E. Churchwell Avenue, Knoxville, TN 37917. Information: 865-208-3677, www.knoxvillechildrenstheatre.com
Women's Basketball Hall of Fame: Induction Weekend Special Hours
June 8, 2018 — June 10, 2018
Category: Festivals & special events, Free event, History & heritage and Kids & family
The 2018 Induction will mark the 20th anniversary of the Women's Basketball Hall of Fame, which held its grand opening and inaugural induction in 1999. When the Class of 2018 is officially inducted in Knoxville, TN on June 9, more than 160 individuals will have been inducted into the Women's Basketball Hall of Fame.
Special Hours of Operation at the Hall of Fame:
Fri Jun 8, 10 AM - 1 PM
Sat Jun 9, 9 AM - 3 PM
Sun Jun 10, 9 AM - 2 PM
Free admission!

For information regarding the Women's Basketball Hall of Fame or the 2018 Induction Ceremony, please visit www.wbhof.com or call 865-633-9000.
Knoxville Walking Tours
June 8, 2018 — June 10, 2018
Category: Festivals & special events and History & heritage
KNOXVILLE WALKING TOURS – THE EARLY YEARS - JUNE 7, 2018 1:00 PM – 2:30 PM
Step back over two centuries and visit Knoxville's founders as you listen to the stories of the settlement of White's Fort and establishment of the capital of the Southwest Territory at the headwaters of the Tennessee. Meet on the porch of the East Tennessee History Center, 601 S. Gay Street.

KNOXVILLE WALKING TOURS – LITERARY HERITAGE - JUNE 8, 2018 10:30 AM – 12:00 PM
Home of Cormac McCarthy, Nikki Giovanni, James Agee, and more. You'll visit the scenes that inspired them and walk in the footsteps of their characters.
There's so much to tell that it's hard to squeeze it into 90 minutes. We'll give you an overview or tell us what you like and we'll concentrate on what you're most interested in. From George Washington Harris and Frances Hodgson Burnett to Cormac McCarthy and Nikki Giovanni, poetry, mysteries, bestsellers, and great movies. There's plenty to choose from. Want to see all the real locations in Cormac McCarthy's Suttree? Well, that would take all day, but we can give you some highlights. Just let us know. Meet on the porch of the East Tennessee History Center, 601 S. Gay Street.

KNOXVILLE WALKING TOURS – SHADOW SIDE - JUNE 8, 2018 8:00 PM – 9:30 PM
Hanged killers, tragic fires, reanimated corpses, cold-blooded murder, and sweet revenge. It all happened in Knoxville and restless spirits still haunt the city streets.
If you enjoy a chill in the evening, walk with us to Knoxville's shadow side. The city's history echoes with the sound of gunfire and restless spirits are rumored to walk the streets. Visit their haunts and shiver as you listen to local legends of scary spooks and supernatural phenomena. Meet in front of The Phoenix Pharmacy and Fountain, 418 S. Gay St.

KNOXVILLE WALKING TOURS – THE CIVIL WAR IN KNOXVILLE - JUNE 9, 2018 10:30 AM – 12:00 PM
It's been over 150 years since the battle of Knoxville, one of the most sharply divided cities during the civil war. Occupied by both sides with recruiting offices set up on Gay Street on the same day, Knoxville was home to spies, street fights, and family feuds that outlasted the war. Visit the downtown sites and then get an overview of the battles and fortifications from the observation deck of the Sunsphere. Meet on the porch of the East Tennessee History Center, 601 S. Gay Street.

KNOXVILLE WALKING TOURS – SHADOW SIDE 2 - JUNE 9, 2018 8:00 PM – 9:30 PM
The lively entertainment section now known as the Old City wasn't always so friendly. The neighborhood has a history of dark times and dark deeds, and the remnants aren't just in the architecture. Formerly known as the Bowery, the district was home to saloons, dance halls, pool rooms, and bars, where famous gunmen, thieves, ladies of the evening, and troublemakers of all kinds bumped elbows with naïve travelers and honest working folk. Life here was violent—and often short. Meet in front of The Phoenix Pharmacy and Fountain, 418 S. Gay Street.
KNOXVILLE WALKING TOURS – GUNSLINGERS - JUNE 10, 2018 5:00 PM – 6:30 PM
Knoxville's history is colorful and the predominant hue is blood red. Take a walk on the wild side, from the Old City to Gay Street, down to the river and beyond. The now peaceful streets were once the scene of violence and mayhem of all descriptions—family feuds, duels, lynchings, and riots. Telling all the stories might take years, so this tour varies its route and our guide is always finding fresh tales to share. Meet in the Knoxville Visitor Center, 301 S. Gay Street.
Tours last approximately 90 minutes. For the above tours: Adults: $15. Children 6-12: $10 (Group rate available). For more information or to book your tour, please visit http://knoxvillewalkingtours.com/. *Proceeds from these tours help to support the Knoxville History Project.
Sanctuary Vegan Cafe: Photographs by Aubrey Langley
June 7, 2018 — August 1, 2018
Opening Reception June 7, 6PM
Category: Exhibitions & visual art
Sanctuary Vegan Café will open a new exhibition of photographs by Aubrey Langley on Thursday, June 7 at 6:00pm. The event will include a reception and brief presentation by the photographer. The event is free and open to the public. (Show runs through August 1)
Aubrey Langley is 25 years old and has autism. Her condition has caused her a lot of anxiety and at times, seemingly insurmountable obstacles, for instance, making eye contact with humans is a big challenge. Fortunately, early on, Langley discovered the healing power of animals. She surrounds herself with dogs, cats, chickens, pigs, birds, rats, hamsters and more through her work at a veterinarian clinic and volunteering at the Gentle Barn Tennessee, a farm animal sanctuary.
Photography has been a passion of Langley's all her life. When she was very young, she loved to line up her stuffed animals on a bench and take photos of them with a little disposable camera. Today, she uses much more sophisticated equipment and hopes to make photography her career.
The Sanctuary Vegan Café art program invites visual artists and
photographers from the east Tennessee region to showcase their work with
themes reflecting healthy plant-based diets, animal liberation, environmental
awareness, positive inspirations, and peace and love for all sentient beings.

Each new exhibition runs for two months. The next "call for artists" for the
year 2019 will be in November.
Sanctuary Vegan Café is located at 151 N. Seven Oaks Dr, Knoxville, TN 37922.
Morristown-Hamblen Library: Exhibition by Chris Smith
June 7, 2018 — July 31, 2018
Category: Exhibitions & visual art and Free event
Chris Smith is showing his paintings and photography at the Morristown Hamblen Library through July 31.
Everyone studies history in school. The importance of history is essential to modern living. It not only tells us where we've been, or where we are now, but where we are going. Smith feels that the same theory applies to art. His artwork is an exploration of our past, "an echo in time" to better relate to our present and help shape the future of art. Smith's story begins at the age of 5 in Dallas, Texas, where his jealousy of his brothers' abilities to draw led him to pick up the pencil. In time, this need to draw grew as well as the need to create. At 7, he had surpassed his brothers' abilities but was still insecure of his own. As a child his parents moved a lot, which made forming relationships difficult. Drawing helped some in opening up. However, the insecurities were still there. He took art class through 7th and 8th grade, which was the only formal art schooling he received. Chris dropped out of school in 9th grade and immediately got into the work force. Married at age of 21, Smith started family life and his passion for art began to get buried and lost in the shuffle. Many years later, and after the marriage failed, Smith returned to his art.
Smith says, "I found a spark of inspiration in the most unlikely way. Playing a game on my phone, I met a woman that captured my heart and sparked my passions for art once more." he said. This rekindling quickly became an inferno that led to painting and living in Tennessee. Oils, acrylics, newspaper, plaster, pens, and color pencils have been used in Smith's artwork that now exceeds 100 pieces. "This solo exhibition represents some of my best works over the course of what is now the end of my first year painting," he said. "My artwork has been influenced by many of art's most notable masters - Monet, Picasso, Pollock, Bacon, Klee and most notably Van Gogh. I feel that the key to finding art's future is found in its past. I hope that like the pages of history books, my art not only speaks to its viewers but it moves them to forge its future."
All artwork is available for sale unless labeled NFS. Prints are available for sale per request. Commissioned work is also welcomed and must be scheduled. If you would like more information, contact Chris Smith at 423-714-6738 or 423-714-6708 or contact Smith_Art_Studio@Yahoo.com. The Morristown-Hamblen Library hosts ongoing exhibits of Morristown Art Association members with the exhibits changing every two months. For information about the Morristown Art Association, visit www.morristownart.org; the current exhibit or to purchase the art, please contact the artist; or call the Morristown-Hamblen Library at 423-586-6410.