Calendar of Events
Saturday, June 16, 2018
UT Arboretum Society: Monthly Guided Hike
Category: Free event, Kids & family and Science & nature
Did you make a New Year's resolutions to get more exercise or spend more time outdoors? The UT Arboretum Society can help with both! In 2018, the UT Arboretum Society is now offering a monthly hike on the third Saturday of each month.
The hikes will be led by Arboretum staff or a member of the UT Arboretum Society. The hike will begin at the parking lot of the UT Arboretum, 901 S. Illinois Avenue in Oak Ridge at 9:00 a.m. This is approximately a one-hour fun, short trail hike. Participants are asked to wear clothes appropriate to the weather and boots or good shoes for outdoor walking. This is a free program offered by the University of Tennessee Arboretum Society. To learn more about this hike or the UT Arboretum Society, go to www.utarboretumsociety.org. For more information on the program, call 865-483-7277.
McClung Museum: Family Fun Day: Egyptian Deities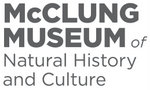 Category: Free event, History & heritage, Kids & family and Science & nature
Join us for free a free Family Fun Day featuring activities, crafts, tours, and more.
The McClung Museum will offer a family event centered on ancient Egyptian deities. Additionally, there will be tours of permanent exhibition, Ancient Egypt: The Eternal Voice.
All materials will be provided. The program is free and open to the public. Reservations are not necessary.
McClung Museum of Natural History and Culture, 1327 Circle Park Dr on the UT campus, Knoxville, TN 37996. Hours: M-Sa 9-5, Su 1-5. Information: 865-974-2144, http://mcclungmuseum.utk.edu
Knoxville Civic Auditorium: Teachers Only Comedy Tour
Category: Comedy
Comedian Eddie B brings uncensored, raw, and hysterically realistic portrayal of a teacher's hectic life with "Teachers Only Comedy Tour" to the Knoxville Civic Auditorium on Saturday, June 16 at 8 p.m. Eddie B is comedy on steroids! The Houston native is single handedly changing the comedy game, tapping into the minds of teachers around the world and selling out major arenas throughout the country in minutes. Don't miss your chance to experience Eddie B's hilarious "Teachers Only Comedy Tour" LIVE in Knoxville on June 16, 2018!
Knoxville Civic Auditorium and Coliseum, 500 Howard Baker Jr Blvd, Knoxville, TN 37915. Information: www.knoxvillecoliseum.com
Big Kahuna Wing Festival
Category: Culinary arts, Festivals & special events, Kids & family and Music
The Big Kahuna Wing Festival comes to Knoxville's World Fair Park on June 16.
Our 2018 Festival will feature:
Over 16,000 lbs. of Wings
Some of the Best Wings of the South
*NEW Culinary Corner
Wing Eating Competition
XXX HOT Wing Eating Competition
Bobbing for Wings Competition
Wing Cooking Competition
Live Music Performances
Kids Corner & Entertainment
Silent Auction
Fun for the Entire Family
Gates open at 12pm (VIP ticket holders may enter at 11am). Music begins at 12pm and ends at 7:30pm. Entry allows patrons to sample wings from any of the competing teams (25 complimentary) during the event.
NO PETS PLEASE (We love our furry friends and don't want them to choke on a chicken bone!) No outside beverages of any kind allowed.
Donation boxes are placed at all team tents and patrons are asked to donate to receive additional wings.
Lawn chairs may be brought into the festival.
No backpacks or large bags allowed.
For more information please visit https://www.bkwfestival.com/information/.
Zoo Knoxville: PAW Patrol
June 16, 2018
10 AM - 2 PM
Category: Festivals & special events, Kids & family and Science & nature
Join us for a meet and greet with your favorite PAW Patrol characters, Chase and Marshall. Bring your camera for some great photo opportunities. Enjoy games, crafts and activities as well.
Free with General Admission
Zoo Knoxville, 3500 Knoxville Zoo Drive, Knoxville, TN 37914. Open every day except Christmas. Information: 865-637-5331, www.zooknoxville.org
East Tennessee Community Labs: Second Annual Fair
June 16, 2018
10 AM - 3 PM
Category: Festivals & special events and Free event
East Tennessee Community Labs will be holding its second annual fair for social justice organizations to meet one another and the public, on Saturday, June 16 from 10-3 at Pellissippi State Community College, Magnolia campus. Various organizations will have tables at the event, there will be volunteer action plans, breakout meetings, a food truck, and arts and crafts for children. Everyone is welcome. No admission fee, plenty of parking.
Knoxville Opera: Martini Party - A Venetian Masquerade
Category: Culinary arts, Fundraisers and Music
Since 1998, the Knoxville Opera Guild has held an annual martini party to break the winter doldrums. Originally associated with the annual Rossini Festival, the event featured the Rossini Funtini Martini. In recent years, special martinis have been developed to support different themes. For example, the 2007 Martini Party celebrated the Knoxville Opera production of Carmen with a Spanish decor and featured the El Matadore martini. In 2008, the Guild chose to celebrate a fine Irish tradition with a St. Paddy's Martini Party featuring such special martinis as the Shamrock, the Blarney Stone and the Virgin Leprechaun. In addition to a variety of great martinis, and wines for those that prefer the softer spirits, this event consists of a heavy hors d'oeuvres buffet, a silent auction, and live entertainment.
Presented by Dr. & Mrs. G. Mark Cramolini - Enjoy a Venetian-inspired evening with the Knoxville Opera Guild including live entertainment and self-guided home tours. This wildly popular event has become a spectacular themed event you WON'T want to miss!
Valet parking provided • Festive cocktail attire • Masks optional
Full Open Bar
Enjoy a Tuscan-Inspired Dinner by All Occasion Catering with Unique Italian Wine Pairings, live entertainment, open home tours. Upgrade your ticket for access to the Post Modern Spirits Specialty Martini Bar
Location: Villa Collina at 5628 Lyons View Pike
Tickets: $150/$175 in advance ~ proceeds support Knoxville Opera
For more information, contact Marie Butler: 865-524-0795 x1 or visit http://www.knoxvilleopera.com/martini-party/
Knoxville Brewfest
June 16, 2018
4:00-8:00PM
Category: Festivals & special events
Knoxville Brewfest will be held on June 16, 4:00-8:00PM, in the heart of Downtown Knoxville on the 700 Block of Gay Street.
$50 for General Admission Ticket (includes admission, Fest map, tasting cup and unlimited sampling) or $20 Designated Driver Ticket (includes admission and no0n alcoholic drinks).
There is parking available in the nearby city parking garages at Market Square, State Street and Locust Street. Please consider taking public transportation (www.katbus.com for schedules and routes), riding your bike or using a designated driver to and from the Fest.
Check-in begins at 3pm, with gates opening at 4pm. Please bring a printed copy of your ticket, or have the digital copy ready at the gate. You must have a ticket and be 21 or older and present a government issued ID to be admitted.
Water will be provided. Please drink lots of it. Food is NOT included in the ticket price. There are several food vendors on-site, or you are welcome to bring in small snacks.
You are welcome to bring in a bag or purse for you personal items. You can also bring in chairs, but please keep them off the walkways. There will be plenty of seating available onsite too.
Children and pets are NOT allowed. Please find a sitter for the Fest and enjoy an afternoon out.
Be sure to have a good meal and drink plenty of water before you come. Should you feel that you have had too much, please find a volunteer or police officer and they will get you to the on-site medical team. Your safety is important to us; please consume responsibly.
Festival is held rain or shine. No refunds will be given.
http://knoxvillebrewfest.com/
Mabry-Hazen House: Pancakes on the Porch
June 16, 2018
10 AM - 2 PM
Category: Fundraisers and Kids & family
Join the Knox County Jaycees on Saturday, June 16, 2018 on Mabry's Hill for "Pancakes on the Porch", a pancake breakfast benefitting Camp Discovery. Camp Discovery is a summer camp for adults and children with disabilities located in Gainesboro, Tennessee. Tickets are $15, including all-you-can-eat pancakes with fixings and a tour of the Mabry-Hazen House. Contact hosts in the "about" section for tickets and more information.
Mabry-Hazen House, 1711 Dandridge Avenue, Knoxville, TN, 37915. Information: 865-522-8661, www.mabryhazen.com
Free Spirit Theatre: Dead Man's Cell Phone
June 15, 2018 — June 17, 2018
Category: Theatre
a comic fantasy by Sarah Ruhl
What happens to your cell phone when you die? Who answers it? Ruhl's play explores how we make connections in a technology obsessed world.
Sarah Ruhl is the 2003 recipient of the Whiting Award for Drama
REVIEWS
"Satire is her oxygen [...] In her new oddball comedy, Dead Man's Cell Phone, Sarah Ruhl is forever vital in her lyrical and biting takes on how we behave." - The Washington Post
"Ruhl's zany probe of the razor-thin line between life and death delivers a fresh and humorous look at the times we live in." - Variety
"[Ruhl] tackles big ideas with a voice that entertains" - NPR
"The beguiling new comedy [...] blends the mundane and the metaphysical, the blunt and the obscure, the patently bizarre and the bizarrely moving [...] [Ruhl] writes surrealist fantasies that happen to be populated by eccentrically real people, comedies in which the surface illogic of dreams is made meaningful – made truthful – by the deeper logic of human feeling."
- The New York Times
June 15-17 at Holler Performing Arts Center (formerly Modern Studio), 109 W. Anderson Ave.
$15 general admission. Tickets available at the door or online at www.freespirittheatre.org
Vintage Market Days of Knoxville
June 15, 2018 — June 17, 2018
Category: Festivals & special events and Fine Crafts
Hosted by Vintage Market Days of Knoxville and Vintage Market Days of Chattanooga at Chillhowee Park, 3301 E Magnolia Ave, Knoxville, TN 37914. Make plans to bring your friends & family to join us for an exciting Fathers days weekend!
Early Buying Event (3-Day Pass)
Friday, June 15, 2018, 10:00 am to 4:00 pm
General Admission (Sat/Sun)
Saturday, June 16, 2018, 10:00 am to 4:00 pm
Sunday, June 17, 2018, 10:00 am to 4:00 pm
Admission for children under 12 is free. Cash and credit card are accepted at the gate. Once purchased, your ticket is good for re-entry into the event all weekend.
Vintage Market Days® is an upscale vintage-inspired market featuring orginal art, antiques, clothing, jewelry, handmade treasures, home décor, outdoor furnishings consumable yummies, seasonal plantings and a little more. The market is a three day event held several times a year in varying communities throughout the United States. Each Vintage Market Days® event is a unique opportunity for vendors to display their talents and passions in different venues throughout the country. The market will also provide the customer with a very special shopping experience. We absolutely love the thought of bringing the Vintage experience to both vendors and customers throughout the country!
For more information, visit http://vintagemarketdays.com/market/knoxville/
Knoxville Walking Tours
June 15, 2018 — June 17, 2018
Category: Festivals & special events and History & heritage
KNOXVILLE WALKING TOURS – THE EARLY YEARS - JUNE 15, 2018 10:30 AM – 12:00 PM: Step back over two centuries and visit Knoxville's founders as you listen to the stories of the settlement of White's Fort and establishment of the capital of the Southwest Territory at the headwaters of the Tennessee. Meet on the porch of the East Tennessee History Center, 601 S. Gay Street.
KNOXVILLE WALKING TOURS – SHADOW SIDE - JUNE 15, 2018 8:00 PM – 9:30 PM: Hanged killers, tragic fires, reanimated corpses, cold-blooded murder, and sweet revenge. It all happened in Knoxville and restless spirits still haunt the city streets. If you enjoy a chill in the evening, walk with us to Knoxville's shadow side. The city's history echoes with the sound of gunfire and restless spirits are rumored to walk the streets. Visit their haunts and shiver as you listen to local legends of scary spooks and supernatural phenomena. Meet in front of The Phoenix Pharmacy and Fountain, 418 S. Gay St.
KNOXVILLE WALKING TOURS – GUNSLINGERS - JUNE 16, 2018 5:30 PM – 7:00 PM: Knoxville's history is colorful and the predominant hue is blood red. Take a walk on the wild side, from the Old City to Gay Street, down to the river and beyond. The now peaceful streets were once the scene of violence and mayhem of all descriptions—family feuds, duels, lynchings, and riots. Telling all the stories might take years, so this tour varies its route and our guide is always finding fresh tales to share. Meet in the Knoxville Visitor Center, 301 S. Gay Street.
KNOXVILLE WALKING TOURS – THE CIVIL WAR IN KNOXVILLE - JUNE 17, 2018 4:00 PM – 5:30 PM: It's been over 150 years since the battle of Knoxville, one of the most sharply divided cities during the civil war. Occupied by both sides with recruiting offices set up on Gay Street on the same day, Knoxville was home to spies, street fights, and family feuds that outlasted the war. Visit the downtown sites and then get an overview of the battles and fortifications from the observation deck of the Sunsphere. Meet on the porch of the East Tennessee History Center, 601 S. Gay Street.
Tours last approximately 90 minutes. For the above tours: Adults: $15. Children 6-12: $10 (Group rate available). For more information or to book your tour, please visit http://knoxvillewalkingtours.com/. *Proceeds from these tours help to support the Knoxville History Project.