Calendar of Events
Friday, June 29, 2018
Oak Ridge Playhouse: Oklahoma!
June 29, 2018 — July 15, 2018
Showtimes
Fri Jun 29, 2018 | 8:00PM
Sat Jun 30, 2018 | 8:00PM
Thu Jul 5, 2018 | 8:00PM
Fri Jul 6, 2018 | 8:00PM
Sat Jul 7, 2018 | 8:00PM
Sun Jul 8, 2018 | 2:00PM
Fri Jul 13, 2018 | 8:00PM
Sat Jul 14, 2018 | 8:00PM
Sun Jul 15, 2018 | 2:00PM
Chicks and ducks and geese better scurry as we celebrate the 75th birthday of both the Playhouse and the granddaddy of the modern musical. Oklahoma!, Rodgers and Hammersteins's Pulitzer Prize winning show follows the trials and tribulations of young love. Set against the dynamic turn-of-the-century backdrop of the American west, one of Broadway's most popular and beloved scores comes alive, sweeping across the stage as farmers and cowboys alike kick up their heels and hitch their wagons to the groundbreaking birth of a brand new state!
Oak Ridge Playhouse, 227 Broadway, Oak Ridge, TN 37830. Information and tickets: 865-482-9999, www.orplayhouse.com
Tennessee Theatre: Summer Movie Magic - Grease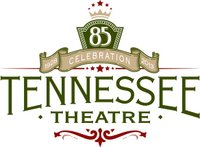 June 29, 2018 — July 1, 2018
Category: Film, Kids & family and Music
There's something for everyone in the 20th Annual Summer Movie Magic lineup! Moviegoers will travel back in time and see these classics, as they should be: in a historic theater surrounded by other movie-lovers, enjoying some popcorn and a cold drink. Come experience some of your favorite classics on the big screen! Prior to each screening, hear the Mighty Wurlitzer organ fill the auditorium with magnificent music.
Go back to high school with Pink Lady (Olivia Newton-John) and leader of the bad-boy T-Birds, Danny (John Travolta) for a rockin' and rollin' good time. Come sing along!
Friday, June 29 • 8pm
Sunday, July 1 • 2pm

Tickets can be purchased at the Tennessee Theatre box office, Ticketmaster.com or by phone at 865-684-1200. The ticket price is $9.00 for adults, $7.00 for children under 12 and seniors 65 and over; a subscription to all six films is $45.00 for adults and $36.00 for children and seniors. Tennessee Theatre, 604 S. Gay Street, Knoxville, TN 37902. www.tennesseetheatre.com, www.ticketmaster.com
Knoxville Walking Tours
June 29, 2018 — July 1, 2018
Category: Festivals & special events and History & heritage
KNOXVILLE WALKING TOURS – KNOXVILLE'S MUSICAL HISTORY - JUNE 29, 2018 10:30 AM – 12:00 PM
Knoxville's story has always been set to music, from the time when the poetic rhythms of the native Cherokee tribes still echoed in the hills and the ballads of the Scots-Irish settlers were sung around campfires on the riverbanks. Immigrants from all over the world brought new instruments and tunes to enliven the song and East Tennessee became known as a home to musicians of every genre, whether classical, jazz, R&B, rock-n-roll, Americana, or the avant-garde sounds of ska, techno, and whatever's unveiled at this year's Big Ears Festival. Meet in the Knoxville Visitor Center, 301 S. Gay Street.
KNOXVILLE WALKING TOURS – SHADOW SIDE - JUNE 29, 2018 8:00 PM – 9:30 PM
Hanged killers, tragic fires, reanimated corpses, cold-blooded murder, and sweet revenge. It all happened in Knoxville and restless spirits still haunt the city streets. If you enjoy a chill in the evening, walk with us to Knoxville's shadow side. The city's history echoes with the sound of gunfire and restless spirits are rumored to walk the streets. Visit their haunts and shiver as you listen to local legends of scary spooks and supernatural phenomena. Meet in front of The Phoenix Pharmacy and Fountain, 418 S. Gay St.
KNOXVILLE WALKING TOURS – THE CIVIL WAR IN KNOXVILLE - JUNE 30, 2018 10:30 AM – 12:00
It's been over 150 years since the battle of Knoxville, one of the most sharply divided cities during the civil war. Occupied by both sides with recruiting offices set up on Gay Street on the same day, Knoxville was home to spies, street fights, and family feuds that outlasted the war. Visit the downtown sites and then get an overview of the battles and fortifications from the observation deck of the Sunsphere. Meet on the porch of the East Tennessee History Center, 601 S. Gay Street.
KNOXVILLE WALKING TOURS – GUNSLINGERS - JUNE 30, 2018 5:30 PM – 7:00 PM
Knoxville's history is colorful and the predominant hue is blood red. Take a walk on the wild side, from the Old City to Gay Street, down to the river and beyond. The now peaceful streets were once the scene of violence and mayhem of all descriptions—family feuds, duels, lynchings, and riots. Telling all the stories might take years, so this tour varies its route and our guide is always finding fresh tales to share. Meet in the Knoxville Visitor Center, 301 S. Gay Street.

KNOXVILLE WALKING TOURS – LITERARY HERITAGE - JULY 1, 2018 4:30 PM – 6:00 PM
Home of Cormac McCarthy, Nikki Giovanni, James Agee, and more. You'll visit the scenes that inspired them and walk in the footsteps of their characters. There's so much to tell that it's hard to squeeze it into 90 minutes. We'll give you an overview or tell us what you like and we'll concentrate on what you're most interested in. From George Washington Harris and Frances Hodgson Burnett to Cormac McCarthy and Nikki Giovanni, poetry, mysteries, bestsellers, and great movies. There's plenty to choose from. Want to see all the real locations in Cormac McCarthy's Suttree? Well, that would take all day, but we can give you some highlights. Meet on the porch of the East Tennessee History Center, 601 S. Gay Street.
Tours last approximately 90 minutes. For the above tours: Adults: $15. Children 6-12: $10 (Group rate available). For more information or to book your tour, please visit http://knoxvillewalkingtours.com/. *Proceeds from these tours help to support the Knoxville History Project.
Knoxville Museum of Art: Alive After Five
Category: Music
Delta Moon
Alive After Five is a unique live music series that takes place in the smoke-free, casually elegant setting of the Ann and Steve Bailey Hall in the Knoxville Museum of Art. There is a live band on stage, seating at tables, two cash bars, food from area restaurants, free freshly popped popcorn, and free parking. Audience members can enjoy listening to music, dancing, and browsing the museum's art galleries. Admission is $15 for general and $10 for museum members and college students with ID. Ages 17 and under are admitted free.
Knoxville Museum of Art, 1050 World's Fair Park Dr, Knoxville, TN 37916. Hours: Tuesday-Saturday, 10AM-5PM, Sunday, 1-5PM. Information: 865-525-6101, www.knoxart.org
Carpetbag Theatre: 29th Annual Youth Theatre Festival
June 29, 2018
9 AM - 3 PM
Category: Classes & workshops, Free event, Kids & family and Theatre
Every Summer since 1989, Carpetbag Theatre, Inc. has worked closely with community artists and community organizations to provide quality theatre arts education that encourages and advises young people ages 5 - 18 on how to pursue viable and equitable careers in theatre arts and technology. The goal is to celebrate young artists by equipping them with tools, mentorship, and inspiration through a multi-track, multi-level festival. This year Carpetbag is excited to announced special performances by the Knoxville Children's Theatre, Kuumba Watoto, and Cattywampus Puppet Council, as well as workshops by exceptional community artists. The festival is free and lunch will be provided, thanks to our generous sponsors and the Tennessee Arts Commission.
Festival takes place at 1323 North Broadway, Knoxville, TN 37917. Applications are located at www.carpetbagtheatre.org and are due by June 16th at midnight. Carpetbag Theatre information: 865-544-0447, www.carpetbagtheatre.org
Birdhouse Bash
Category: Music
At Birdhouse Knoxville, 800 N 4th Ave, Knoxville, Tennessee 37917
Come out to the Birdhouse on June 29th for a rockin' show with Covalence, The Worn Out Soles, Juggernaut Stomp, and Save the Sparrow!
Doors 6:00, Show 6:30 - Tickets $5 at door, All ages
Covalence
The Worn Out Soles
Juggernaut Stomp
Savethesparrow
Arnstein Jewish Community Center: Artwork by Esther Sitver
June 24, 2018 — August 10, 2018
Category: Exhibitions & visual art and Free event
Meet the Artist, Esther Sitver, and Solo Art Show
1:00 PM - 2:30 PM
Arnstein Jewish Community Center, 6800 Deane Hill Dr, Knoxville, TN
Please come to meet Ringling College of Art & Design illustration major, Esther Sitver, at the Arnstein Jewish Community Center. Light refreshments and art sale of cards, prints, and original art. 30 pieces from Esther's sophomore year featuring illustrations, figure drawings, and paintings are on exhibit Monday-Friday from 9am-5pm through August 10. Esther is a 2016 BHS grad and West Hills resident. Commission inquiries and Esther's latest work can be seen at http://esthersitver.wixsite.com/portfolio.
Haunted Knoxville Ghost Tours: "Nightmare on the Tracks"
June 22, 2018 — June 29, 2018
7:30 PM
Category: Festivals & special events and History & heritage
Held at Historic Southern Railway Station
Date: June 22nd & June 29th
June 22nd, 2018 ~ Haunted Holiday Adventure with Haunted Knoxville Ghost Tours ~ A Nightmare on the Tracks! (LIMITED TICKET EVENT) ~ Special $10 OFF promotion for this Event for First signups...
Pull your family out of the House this June for a Truly Haunted Adventure and participate on America's First Investigation based Ghost Tour where participants do more than learn about History they get to experience it. This limited ticketed event allows participants to Investigate with REAL Equipment the Historic Southern Railway Station which many believe to be very Haunted. The Train Station connects to one of America's Most Tragic Train Disasters. Haunted Knoxville Ghost Tours and its participants have VIP access to this Station. Explore the Station and the Rail cars with Famed Paranormal Historian, J-Adam Smith: Film Actor / Paranormal Historian and his Team!
This event is one-of-a-kind and is a must for those who have already experienced the Paranormal Adventure Tours before or for those interested in understanding first hand why Knoxville has been deemed "The Hidden gem of Haunted America" and the city where the spirits never sleep. Grab your tickets before the cease to exist.
www.hauntedexcursions.com Please visit: www.hauntedknoxville.net for more updated tour information and added Newly added Tours! Website: www.hauntedknoxville.net Purchase tickets at: https://www.hauntedknoxville.net Contact number: 865-377-9677
Haunted Knoxville Ghost Tours: Paranormal Adventure Tour
June 21, 2018 — November 24, 2018
Category: Festivals & special events and History & heritage
Friday & Saturdays thru Nov 24th
Operate at Dusk (See Website for current start time)
Since 2010, Haunted Knoxville Ghost Tours is America's First Investigation-based Paranormal Adventure Tour. Excursions are personally led by Famed Paranormal Historian & Film Star, J-Adam Smith who is both the Founder and the Guide. J-Adam Smith has been recognized as an paranormal expert on Travel Channel's "Paranormal Paparazzi", his work received a feature in SyFy Channel's "Ghost Hunters" official magazine "TAPS PARAmagazine" classifying his work, as Knoxville's own paranormal historian, labeling Knoxville Tennessee as the "Hidden Gem of Haunted America". He has been on Internationally syndicated radio shows, magazines, books, & journals all around the globe. J-Adam has been investigated paranormal activity for over a decade and now takes tour-goers on educational, researched journeys to local haunts on public or private tours that, depending on the tour, traverse historically haunted graveyards, Gay Street Bridge, and an old Confederate jail. Participants may reach out and connect with the spirits who committed a three-way homicide or the ghosts of hanged men at the actual locations of paranormal activity. Tours take guests on investigations with trained paranormal professionals to locations known for their traumatic histories. Participants are given professional tools to help encourage team building exercises and measure paranormal activity. Let Haunted Knoxville Ghost Tours be your destination for your next... Late Night Adventure... Note: This is what we call an Express Investigations... Please be aware that we are taking you to many Ground Zero's in a short 2hr period.
Please visit www.hauntedknoxville.net for more updated tour information and added Newly added Tours as well as to purchase tickets! Additional information: 865-377-9677
Great Smoky Mountains Heritage Center: Summer Concert Series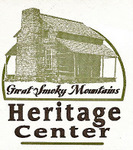 June 15, 2018 — August 3, 2018
7 PM
Category: Festivals & special events, Kids & family and Music
Fridays at 7 PM
June 15 - Knox County Jug Stompers - Old-Time String, Country Blues, and Jug Band
June 22 - Jesse and Nick Keen
June 29 - The Holloway Sisters and Outta the Blue
July 6 - Kelly & Ellis
July 13 - Steven Rushingwind
July 20 - Tennessee Sheiks
July 27 - Pistol Creek Catch of the Day
August 3 - Roscoe & Bethany Morgan
As we continue to offer our Sunset Concert Series to you, please keep the following in mind when making your plans to attend:
All concerts begin at 7 pm – Rain or shine in the covered amphitheater.
Bring your own folding lawn chairs.
Coolers and alcohol of any kind are prohibited
Pets are not allowed (Except Service Animals w/ Proper Identification)
Smokin' Joe's BBQ available at the Concessions Stand until Intermission!
$10 per person, GSMHC Members and Children 5 and Under are FREE
Great Smoky Mountains Heritage Center, 3/4 mile east of traffic light at the Highway 321 and 73 intersection towards the Great Smoky Mountains National Park, Townsend, TN. Hours: M-Sa 10-5. Information: 865-448-0044, www.gsmheritagecenter.org
Fountain City Art Center: FCAC 13th Annual Open Show

June 8, 2018 — July 5, 2018
Category: Exhibitions & visual art, Fine Crafts and Free event
Reception: June 8, 6:30 – 8:00 PM - Free and open to the public.
Exhibit viewing hours: Hours: Tu & Th 9-5, W & F 10-5, 2nd-4th Sa 10-1. Fountain City Art Center, 213 Hotel Ave, Knoxville, TN 37918. Information: 865-357-2787, www.fountaincityartcenter.com
Sanctuary Vegan Cafe: Photographs by Aubrey Langley
June 7, 2018 — August 1, 2018
Opening Reception June 7, 6PM
Category: Exhibitions & visual art
Sanctuary Vegan Café will open a new exhibition of photographs by Aubrey Langley on Thursday, June 7 at 6:00pm. The event will include a reception and brief presentation by the photographer. The event is free and open to the public. (Show runs through August 1)
Aubrey Langley is 25 years old and has autism. Her condition has caused her a lot of anxiety and at times, seemingly insurmountable obstacles, for instance, making eye contact with humans is a big challenge. Fortunately, early on, Langley discovered the healing power of animals. She surrounds herself with dogs, cats, chickens, pigs, birds, rats, hamsters and more through her work at a veterinarian clinic and volunteering at the Gentle Barn Tennessee, a farm animal sanctuary.
Photography has been a passion of Langley's all her life. When she was very young, she loved to line up her stuffed animals on a bench and take photos of them with a little disposable camera. Today, she uses much more sophisticated equipment and hopes to make photography her career.
The Sanctuary Vegan Café art program invites visual artists and
photographers from the east Tennessee region to showcase their work with
themes reflecting healthy plant-based diets, animal liberation, environmental
awareness, positive inspirations, and peace and love for all sentient beings.

Each new exhibition runs for two months. The next "call for artists" for the
year 2019 will be in November.
Sanctuary Vegan Café is located at 151 N. Seven Oaks Dr, Knoxville, TN 37922.