Calendar of Events
Friday, June 15, 2018
Great Smoky Mountains Heritage Center: Summer Concert Series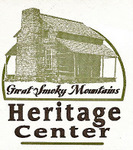 June 15, 2018 — August 3, 2018
7 PM
Category: Festivals & special events, Kids & family and Music
Fridays at 7 PM
June 15 - Knox County Jug Stompers - Old-Time String, Country Blues, and Jug Band
June 22 - Jesse and Nick Keen
June 29 - The Holloway Sisters and Outta the Blue
July 6 - Kelly & Ellis
July 13 - Steven Rushingwind
July 20 - Tennessee Sheiks
July 27 - Pistol Creek Catch of the Day
August 3 - Roscoe & Bethany Morgan
As we continue to offer our Sunset Concert Series to you, please keep the following in mind when making your plans to attend:
All concerts begin at 7 pm – Rain or shine in the covered amphitheater.
Bring your own folding lawn chairs.
Coolers and alcohol of any kind are prohibited
Pets are not allowed (Except Service Animals w/ Proper Identification)
Smokin' Joe's BBQ available at the Concessions Stand until Intermission!
$10 per person, GSMHC Members and Children 5 and Under are FREE
Great Smoky Mountains Heritage Center, 3/4 mile east of traffic light at the Highway 321 and 73 intersection towards the Great Smoky Mountains National Park, Townsend, TN. Hours: M-Sa 10-5. Information: 865-448-0044, www.gsmheritagecenter.org
Tennessee Theatre: Summer Movie Magic - Vertigo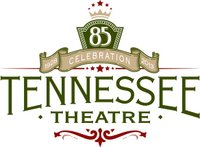 June 15, 2018 — June 17, 2018
Category: Film and Kids & family
There's something for everyone in the 20th Annual Summer Movie Magic lineup! Moviegoers will travel back in time and see these classics, as they should be: in a historic theater surrounded by other movie-lovers, enjoying some popcorn and a cold drink. Come experience some of your favorite classics on the big screen! Prior to each screening, hear the Mighty Wurlitzer organ fill the auditorium with magnificent music.
The film stars James Stewart as former police detective John "Scottie" Ferguson. Scottie is forced into early retirement because an incident in the line of duty has caused him to develop acrophobia (an extreme fear of heights) and vertigo (a false sense of rotational movement).
Friday, June 15 • 8pm
Sunday, June 17 • 2pm

Tickets can be purchased at the Tennessee Theatre box office, Ticketmaster.com or by phone at 865-684-1200. The ticket price is $9.00 for adults, $7.00 for children under 12 and seniors 65 and over; a subscription to all six films is $45.00 for adults and $36.00 for children and seniors. Tennessee Theatre, 604 S. Gay Street, Knoxville, TN 37902. www.tennesseetheatre.com, www.ticketmaster.com
Free Spirit Theatre: Dead Man's Cell Phone
June 15, 2018 — June 17, 2018
Category: Theatre
a comic fantasy by Sarah Ruhl
What happens to your cell phone when you die? Who answers it? Ruhl's play explores how we make connections in a technology obsessed world.
Sarah Ruhl is the 2003 recipient of the Whiting Award for Drama
REVIEWS
"Satire is her oxygen [...] In her new oddball comedy, Dead Man's Cell Phone, Sarah Ruhl is forever vital in her lyrical and biting takes on how we behave." - The Washington Post
"Ruhl's zany probe of the razor-thin line between life and death delivers a fresh and humorous look at the times we live in." - Variety
"[Ruhl] tackles big ideas with a voice that entertains" - NPR
"The beguiling new comedy [...] blends the mundane and the metaphysical, the blunt and the obscure, the patently bizarre and the bizarrely moving [...] [Ruhl] writes surrealist fantasies that happen to be populated by eccentrically real people, comedies in which the surface illogic of dreams is made meaningful – made truthful – by the deeper logic of human feeling."
- The New York Times
June 15-17 at Holler Performing Arts Center (formerly Modern Studio), 109 W. Anderson Ave.
$15 general admission. Tickets available at the door or online at www.freespirittheatre.org
Vintage Market Days of Knoxville
June 15, 2018 — June 17, 2018
Category: Festivals & special events and Fine Crafts
Hosted by Vintage Market Days of Knoxville and Vintage Market Days of Chattanooga at Chillhowee Park, 3301 E Magnolia Ave, Knoxville, TN 37914. Make plans to bring your friends & family to join us for an exciting Fathers days weekend!
Early Buying Event (3-Day Pass)
Friday, June 15, 2018, 10:00 am to 4:00 pm
General Admission (Sat/Sun)
Saturday, June 16, 2018, 10:00 am to 4:00 pm
Sunday, June 17, 2018, 10:00 am to 4:00 pm
Admission for children under 12 is free. Cash and credit card are accepted at the gate. Once purchased, your ticket is good for re-entry into the event all weekend.
Vintage Market Days® is an upscale vintage-inspired market featuring orginal art, antiques, clothing, jewelry, handmade treasures, home décor, outdoor furnishings consumable yummies, seasonal plantings and a little more. The market is a three day event held several times a year in varying communities throughout the United States. Each Vintage Market Days® event is a unique opportunity for vendors to display their talents and passions in different venues throughout the country. The market will also provide the customer with a very special shopping experience. We absolutely love the thought of bringing the Vintage experience to both vendors and customers throughout the country!
For more information, visit http://vintagemarketdays.com/market/knoxville/
Knoxville Walking Tours
June 15, 2018 — June 17, 2018
Category: Festivals & special events and History & heritage
KNOXVILLE WALKING TOURS – THE EARLY YEARS - JUNE 15, 2018 10:30 AM – 12:00 PM: Step back over two centuries and visit Knoxville's founders as you listen to the stories of the settlement of White's Fort and establishment of the capital of the Southwest Territory at the headwaters of the Tennessee. Meet on the porch of the East Tennessee History Center, 601 S. Gay Street.
KNOXVILLE WALKING TOURS – SHADOW SIDE - JUNE 15, 2018 8:00 PM – 9:30 PM: Hanged killers, tragic fires, reanimated corpses, cold-blooded murder, and sweet revenge. It all happened in Knoxville and restless spirits still haunt the city streets. If you enjoy a chill in the evening, walk with us to Knoxville's shadow side. The city's history echoes with the sound of gunfire and restless spirits are rumored to walk the streets. Visit their haunts and shiver as you listen to local legends of scary spooks and supernatural phenomena. Meet in front of The Phoenix Pharmacy and Fountain, 418 S. Gay St.
KNOXVILLE WALKING TOURS – GUNSLINGERS - JUNE 16, 2018 5:30 PM – 7:00 PM: Knoxville's history is colorful and the predominant hue is blood red. Take a walk on the wild side, from the Old City to Gay Street, down to the river and beyond. The now peaceful streets were once the scene of violence and mayhem of all descriptions—family feuds, duels, lynchings, and riots. Telling all the stories might take years, so this tour varies its route and our guide is always finding fresh tales to share. Meet in the Knoxville Visitor Center, 301 S. Gay Street.
KNOXVILLE WALKING TOURS – THE CIVIL WAR IN KNOXVILLE - JUNE 17, 2018 4:00 PM – 5:30 PM: It's been over 150 years since the battle of Knoxville, one of the most sharply divided cities during the civil war. Occupied by both sides with recruiting offices set up on Gay Street on the same day, Knoxville was home to spies, street fights, and family feuds that outlasted the war. Visit the downtown sites and then get an overview of the battles and fortifications from the observation deck of the Sunsphere. Meet on the porch of the East Tennessee History Center, 601 S. Gay Street.
Tours last approximately 90 minutes. For the above tours: Adults: $15. Children 6-12: $10 (Group rate available). For more information or to book your tour, please visit http://knoxvillewalkingtours.com/. *Proceeds from these tours help to support the Knoxville History Project.
Knox Pride: Art Out In The City
Category: Festivals & special events and Fundraisers
At The Standard, 416 West Jackson Avenue Knoxville, TN, 37902
Can you believe that we are celebrating 13 years of Knox Pride? We are preparing to kick off a month long of events starting with Art Out In The City. We have over 100 amazing pieces of orginal art as well as varioius products and services donated by our amazing supporters. There is a $15 cover at door, $10 online ticket, which goes to help keep our Pridefest FREE. With that donation you'll get to feast your eyes on some amazing art, have some delicious catered food & all of the beer and wine you'd like. Now that's what we call a deal!
(Please don't drink and drive) 18+ to enter, 21+ to drink. Tickets available the night of the event.
Join us for this fantastic event!
http://knoxpride.com/event-list/2018/6/15/art-out-in-the-city
TEnnessee Stage Company: Sheiks for Shakes
Category: Fundraisers, Music and Theatre
A House Concert & Shakespeare on the Square Sneak Peek,
Featuring the Tennessee Sheiks
Friday, June 15 • 7:00 p.m.
In the courtyard of Jack & Marlene O'Hanlon's Home, 415 West Depot Ave., Knoxville, TN 37917.
Catch a sneak peek of Shakespeare on the Square at 7:30, music to follow
$15+ suggested donation to join the Buddies of the Bard, the official party arm of the Tennessee Stage Company!
RSVP here, or call (865) 546- 4280 / email TennesseeStage@comcast.net
Tennessee Stage Company: 865-546-4280, www.tennesseestage.com
Smoky Mountain Storytellers Association at Vienna Coffee House
June 15, 2018
6:00-7:30pm
Category: Festivals & special events and Literature & readings
Laughter! will be presented by Smoky Mountain Storytellers on Friday, June
15 at Vienna Coffee House, 212 College Ave, Maryville, TN at 6-7:30 pm.
Professional Storytellers Susan Fulbright, Roland Mote and Stephen Fulbright
get you laughing before the weekend starts!! Coffee and Dessert ! FREE
PARKING!! Donations go to School Storytelling Programs. Bring Friends and
Family! Contact 865-429-1783 or cuznjan@juno.com
SMSA Performers:
Roland Mote grew up in Middle Tennessee and has lived in Maryville,
Tennessee for 34 years. His stories are drawn from his family's oral
history, personal experience, and "something I heard somewhere", all with
some degree of fabrication and maybe a little truth stretching. While
suitable for all ages, adults are his focus audience. For 50 years or so he
has been telling stories to gatherings of professional colleagues, church
fellowships, class reunions, and civic club meetings.
Stephen Fulbright 's tales of a boy growing up in East Tennessee would make
Mark Twain proud. Learning chemistry via snow bombs, physics with tater
guns, he became a well known engineer, working for truth, justice and the
American way.
SUSAN FULBRIGHT has indeed told tales at Jonesborough. She tells folktales,
fables, horror tales, holiday tales, and family tales that border on truth
or fiction. She has lived in South Carolina, Oklahoma, Texas, Jonesborough,
Tennessee. She finished her Masters Degree "storytelling/reading" in
education at ETSU.
Eid al-Fitr Breakfast Celebration
Category: Culinary arts, Festivals & special events and Kids & family
At World's Fair Park - Knoxville, 10 AM - 12 PM
Muslim Community of Knoxville is excited to host our annual Eid al-Fitr breakfast at the beautiful World's Fair Park, insha Allah! Please join us immediately after Eid prayer on June 15th at the Amphitheater beside the Knoxville Convention Center. We'll have free coffee, inflatables, face painting and goodie bags for the kids, and food from food trucks for sale - you won't want to miss it!
Note: Eid prayer will take place at the Knoxville Convention Center on June 15th at 8:30 AM, insha Allah.
8th Annual Nief-Norf Summer Festival
June 11, 2018 — June 25, 2018
Category: Festivals & special events and Music
The Nief-Norf Summer Festival (nnSF) is an interdisciplinary summer music festival, bringing together dozens of performers, composers, and scholars to collaborate on the performance, creation, and discussion of contemporary music. The nnSF offers an immersive think-tank environment in the state-of-the-art Natalie L. Haslam Music Center at the University of Tennessee, Knoxville, and presents 7-8 concerts of modern music, aiming to encourage both appreciation for live music and support for contemporary art.
The Nief-Norf Summer Festival features full-time, faculty-led workshops in performance, composition, and music technology lasting the duration of the festival. In addition, each year the nnSF hosts two international calls for projects: the first, a Call for Papers for a weekend-long Research Summit on contemporary music, and the second, a Call for Scores competition for composers. These projects bring some of our generation's brightest and most promising composers and scholars to the festival for interaction with the fellows, the faculty, and the Knoxville community.
For more information, go to http://www.niefnorf.org/festival-overview.
Kids in the Arts Summer Camp
June 11, 2018 — June 22, 2018
Category: Classes & workshops, Dance, Exhibitions & visual art, Kids & family, Music and Science & nature
For ages 5-12. Dates: June 11-15, June 18-22, July 16-20, July 23-27, daily 9 AM – 4 PM at the Birdhouse, 800 N. 4th Avenue. We offer a kids camp, usually a week long, typically for ages 5-14. We tailor the lessons to multiple ages by working together in whole-group instruction or by splitting up into smaller groups to maximize learning. We spend the day together creating art through various art forms like music, improv games, visual art and dance. We meet-up at the end of the day and share our experiences in a cool down meditative share time. Our mission is to promote cooperation and the love of learning through art, craft and creativity! Through exploration of self we will find common ground in each other. Cost is $235 or $55 per day. https://kidsinthearts.weebly.com/ or karlalanhess@gmail.com
Steve Kaufman's Acoustic Concert Series
June 11, 2018 — June 22, 2018
Category: Music
Join Us for Two Weeks of Acoustic Concerts at Clayton Center Nutt Theater, Maryville College, 502 East Lamar Alexander Parkway, Maryville, TN 37804. June 11-15 and June 18-22 - Tickets $18
Special Contra Dance, Emily Abel Calling, Wednesday June 13 - Only $8
Any and Every Night is Fantastic! Entertainers From Around the World. Each year during the weeks of Kamp we have an internationally star studded concert series. This series is each night Monday through Friday. Each and every night is brilliant. Monday night could be your favorite night, so don't wait till Friday. Concerts begin at 7:00 PM with our Kamper Open Mic followed by the other Stars of the Night.
Monday, June 11: Cathy Fink, Finn Magill, Keith Yoder, Annie Savage, Donnie and Debbie Barbra
Tuesday, June 12: Rick Thum, Rachel Eddy, Aaron O'Rourke, Steve Kilby, Steve Baughman
Wednesday, June 13: Contra Dance with Emily Abel and the Kamp All Star Band 7:30 PM - Learning and Understanding Contra Dance 8 PM Dance Begins
Thursday, June 14: Richard Smith, Pat Kirtley, Evie Ladin, Carl Jones, Robin Kessinger, Josh Goforth
Friday, June 15: Marcy Marxer, Erynn Marshall, Steve Kaufman and Leftover Friends
Monday, June 18: Barbara Lamb, Jordan Ramsey, Phil Leadbetter, David Benedict, Dan Boner, Keith Yoder, Donnie and Debbie Barbra, Rob Bulkley
Tuesday, June 19: Gary Davis, Bill Evans, Jimmy Heffernan, Radim Zenkl, Andy Hatfield, Nate Lee, Annie Savage
Wednesday, June 20: Clive Carroll, Don Stiernberg, Stacy Phillips, Mark Cosgrove, Kent Knorr, Steve Roy, Ned Luberecki
Thursday, June 21: Eddie Adcock, Jerry Salley, Grant Gordy, Emory Lester, Kathy Chiavola, Annie Staninec, Roberto Dalla Vecchia
Friday, June 22: Russ Barenberg, Becky Buller, Steve Kaufman with The Kamp Leftover Friends

http://www.flatpik.com/kamp-concert-series or 865-982-3808