Calendar of Events
Saturday, June 30, 2018
Tyler Sonnichesen: Live Album Recording at The Pilot Light
Category: Comedy and Festivals & special events
Shows at 7:30 PM and 9:30 PM
Tyler Sonnichsen will be recording "Modern Life is Awesome" (working title) LIVE at Knoxville's legendary Pilot Light. Shane Rhyne and Sean Simoneau will be featuring. This will be Tyler's first full-length comedy release since 2011's "Yeah, I've Thought This Through" and needs nice people in the audience laughing at jokes. Be one of those nice people!
The show will begin at 8pm and seating will be first-come, first-served. The Pilot Light is also a cash-only bar, so make sure to bring cash for admission (if you don't buy advance and it's not sold out) and beer/soft drinks!
Price: $10 admission to the show and a free digital download
$17 - above, plus cassette of the album
$27 - includes vinyl LP of the album
Tickets: https://tylersonic.brownpapertickets.com/
The Pilot Light, 106 E. Jackson Ave, Knoxville. Information: 203-376-6197 or tywilliamson@gmail.com. Updates: www.twitter.com/tylersonic. The album will be available on tylersonic.bandcamp.com
Historic Ramsey House: Rockin' the Classics: Classic Car and 50's Rock 'n Roll Show
June 30, 2018
9 AM - 3 PM
Category: Festivals & special events, History & heritage, Kids & family and Music
Join us for a blast from the past at the Rockin' the Classics: Classic Car and 50's Rock 'n Roll Show! Vote for your favorite car for the People's Choice Award, enjoy delicious food vendors, and bring your kids to play in the children's area! Tedd Graves and The All Star Band will be our featured artist, playing all your favorite tunes from the 50's and 60's! The gates open at 9am. Car registration starts at 10am. The band will play from 11am-2pm. Trophies will be awarded at 2pm. No alcohol is permitted on premises. This family friendly event is FREE to the public!
$20 to Show Your Car ($15 for early registration)
Historic Ramsey House, 2614 Thorngrove Pike, Knoxville, TN 37914. Information: 865-546-0745, www.ramseyhouse.org
Great Smoky Mountains Heritage Center: The WannaBeatles Live in Concert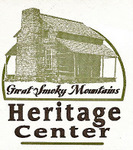 Category: Music
A Special Concert Benefiting the GSM Heritage Center
Tickets are limited; Get your advance tickets today so you don't miss this nationally recognized Beatles Tribute Band!
Advance Tickets: GSM Heritage Center Members - $15, Non-members $20
COME EARLY AT 5 PM AND HAVE DINNER AT THE HERITAGE CENTER WITH MOOYAH'S BURGERS, SHAKES & FRIES
Great Smoky Mountains Heritage Center, 3/4 mile east of traffic light at the Highway 321 and 73 intersection towards the Great Smoky Mountains National Park, Townsend, TN. Hours: M-Sa 10-5. Information: 865-448-0044, www.gsmheritagecenter.org
Alternative Portraits with The Big Camera!
June 30, 2018
11 AM - 4 PM
Category: Classes & workshops and Exhibitions & visual art
Hosted by The Big Camera at A1LabArts, 23 Emory Pl, Knoxville, Tennessee 37917
This workshop won't give you a "perfect" headshot, but you will leave with one-of-a-kind portraits of yourself or your friends! This workshop is two parts and you are welcome to participate in some or all of it. The fee is the same either way, so we encourage you to join us the full day!
1) 11 AM - 1:30 PM we will focus on making portraits using our 10'x6' Camera Obscura (The Big Camera!) and you will develop your own really big paper negative in back of The Big Camera! Examples of these images are shown in the Event Header. Your workshop fee will include one portrait.
1:30 - 2 PM we'll have a snack / lunch break. Bring your own or run out to our friends at Central Filling Station quickly!
2) 2 PM - 4 PM we will concentrate on using 4x5 Cameras, such as the B&J Press camera to make paper negative portraits. You will also develop these yourself! You will have more options for shooting landscapes or portraits for this portion of the workshop. Your workshop fee will include up to 5 images.
Instructors will be Donna Moore and Anna Lawrence. The class is limited to 8 individuals so everyone has plenty of instruction and hands on time. This class is open to anyone ages 16+ and a basic working knowledge of film photography. The workshop fee is $20 + $10 materials. If you want to make additional negatives they will be $15 per Big Camera paper negative and $15 for 5 additional 4x5 paper negatives. Fees will be paid at the door, but you MUST register by June 28th by contacting info@bigcamera.org. https://www.facebook.com/events/184900782211157/
Oak Ridge Playhouse: Oklahoma!
June 29, 2018 — July 15, 2018
Showtimes
Fri Jun 29, 2018 | 8:00PM
Sat Jun 30, 2018 | 8:00PM
Thu Jul 5, 2018 | 8:00PM
Fri Jul 6, 2018 | 8:00PM
Sat Jul 7, 2018 | 8:00PM
Sun Jul 8, 2018 | 2:00PM
Fri Jul 13, 2018 | 8:00PM
Sat Jul 14, 2018 | 8:00PM
Sun Jul 15, 2018 | 2:00PM
Chicks and ducks and geese better scurry as we celebrate the 75th birthday of both the Playhouse and the granddaddy of the modern musical. Oklahoma!, Rodgers and Hammersteins's Pulitzer Prize winning show follows the trials and tribulations of young love. Set against the dynamic turn-of-the-century backdrop of the American west, one of Broadway's most popular and beloved scores comes alive, sweeping across the stage as farmers and cowboys alike kick up their heels and hitch their wagons to the groundbreaking birth of a brand new state!
Oak Ridge Playhouse, 227 Broadway, Oak Ridge, TN 37830. Information and tickets: 865-482-9999, www.orplayhouse.com
Knoxville Walking Tours
June 29, 2018 — July 1, 2018
Category: Festivals & special events and History & heritage
KNOXVILLE WALKING TOURS – KNOXVILLE'S MUSICAL HISTORY - JUNE 29, 2018 10:30 AM – 12:00 PM
Knoxville's story has always been set to music, from the time when the poetic rhythms of the native Cherokee tribes still echoed in the hills and the ballads of the Scots-Irish settlers were sung around campfires on the riverbanks. Immigrants from all over the world brought new instruments and tunes to enliven the song and East Tennessee became known as a home to musicians of every genre, whether classical, jazz, R&B, rock-n-roll, Americana, or the avant-garde sounds of ska, techno, and whatever's unveiled at this year's Big Ears Festival. Meet in the Knoxville Visitor Center, 301 S. Gay Street.
KNOXVILLE WALKING TOURS – SHADOW SIDE - JUNE 29, 2018 8:00 PM – 9:30 PM
Hanged killers, tragic fires, reanimated corpses, cold-blooded murder, and sweet revenge. It all happened in Knoxville and restless spirits still haunt the city streets. If you enjoy a chill in the evening, walk with us to Knoxville's shadow side. The city's history echoes with the sound of gunfire and restless spirits are rumored to walk the streets. Visit their haunts and shiver as you listen to local legends of scary spooks and supernatural phenomena. Meet in front of The Phoenix Pharmacy and Fountain, 418 S. Gay St.
KNOXVILLE WALKING TOURS – THE CIVIL WAR IN KNOXVILLE - JUNE 30, 2018 10:30 AM – 12:00
It's been over 150 years since the battle of Knoxville, one of the most sharply divided cities during the civil war. Occupied by both sides with recruiting offices set up on Gay Street on the same day, Knoxville was home to spies, street fights, and family feuds that outlasted the war. Visit the downtown sites and then get an overview of the battles and fortifications from the observation deck of the Sunsphere. Meet on the porch of the East Tennessee History Center, 601 S. Gay Street.
KNOXVILLE WALKING TOURS – GUNSLINGERS - JUNE 30, 2018 5:30 PM – 7:00 PM
Knoxville's history is colorful and the predominant hue is blood red. Take a walk on the wild side, from the Old City to Gay Street, down to the river and beyond. The now peaceful streets were once the scene of violence and mayhem of all descriptions—family feuds, duels, lynchings, and riots. Telling all the stories might take years, so this tour varies its route and our guide is always finding fresh tales to share. Meet in the Knoxville Visitor Center, 301 S. Gay Street.

KNOXVILLE WALKING TOURS – LITERARY HERITAGE - JULY 1, 2018 4:30 PM – 6:00 PM
Home of Cormac McCarthy, Nikki Giovanni, James Agee, and more. You'll visit the scenes that inspired them and walk in the footsteps of their characters. There's so much to tell that it's hard to squeeze it into 90 minutes. We'll give you an overview or tell us what you like and we'll concentrate on what you're most interested in. From George Washington Harris and Frances Hodgson Burnett to Cormac McCarthy and Nikki Giovanni, poetry, mysteries, bestsellers, and great movies. There's plenty to choose from. Want to see all the real locations in Cormac McCarthy's Suttree? Well, that would take all day, but we can give you some highlights. Meet on the porch of the East Tennessee History Center, 601 S. Gay Street.
Tours last approximately 90 minutes. For the above tours: Adults: $15. Children 6-12: $10 (Group rate available). For more information or to book your tour, please visit http://knoxvillewalkingtours.com/. *Proceeds from these tours help to support the Knoxville History Project.
Tennessee Stage Company: Shakesology at the Downtown Library
June 23, 2018 — June 30, 2018
2 PM
Category: Free event, Kids & family, Literature & readings and Theatre
Would you like to learn more about Shakespeare's plays? When they were written? Why they were written? Quirky facts about their stage history and what cool films have been made from the plays? If so, Shakesology is for you!
Shakesology is a 2 ½ hour special event to learn the history and context of Shakespeare's work before viewing the play. Led by Shakespeare on the Square dramaturg, Dr. Jennifer Horn, each session showcases Shakespeare's story and influences, as well as some of the choices other productions have made and the background behind the two selections for this year's Shakespeare on the Square productions. Members of the Stage Company artistic team will also discuss the current productions and their creative process.
In 2018, we're highlighting Cymbeline (Saturday, June 23rd) and Henry IV, Part 1 (Saturday, June 30th). Please join us at the Lawson McGhee Library downtown at 2:00 pm for these engrossing and thought-provoking programs.
"One of the key elements of Shakespeare's genius is that his plays are so open to different interpretations" said Horn. "Even if you've seen one production, you definitely haven't seen them all." Come find out about the crazy choices that can and have been made in productions of the plays, prepare to amaze your friends with the trivia you learn, and discover secrets of the upcoming productions.
Tennessee Stage Company: 865-546-4280, www.tennesseestage.com
Haunted Knoxville Ghost Tours: Paranormal Adventure Tour
June 21, 2018 — November 24, 2018
Category: Festivals & special events and History & heritage
Friday & Saturdays thru Nov 24th
Operate at Dusk (See Website for current start time)
Since 2010, Haunted Knoxville Ghost Tours is America's First Investigation-based Paranormal Adventure Tour. Excursions are personally led by Famed Paranormal Historian & Film Star, J-Adam Smith who is both the Founder and the Guide. J-Adam Smith has been recognized as an paranormal expert on Travel Channel's "Paranormal Paparazzi", his work received a feature in SyFy Channel's "Ghost Hunters" official magazine "TAPS PARAmagazine" classifying his work, as Knoxville's own paranormal historian, labeling Knoxville Tennessee as the "Hidden Gem of Haunted America". He has been on Internationally syndicated radio shows, magazines, books, & journals all around the globe. J-Adam has been investigated paranormal activity for over a decade and now takes tour-goers on educational, researched journeys to local haunts on public or private tours that, depending on the tour, traverse historically haunted graveyards, Gay Street Bridge, and an old Confederate jail. Participants may reach out and connect with the spirits who committed a three-way homicide or the ghosts of hanged men at the actual locations of paranormal activity. Tours take guests on investigations with trained paranormal professionals to locations known for their traumatic histories. Participants are given professional tools to help encourage team building exercises and measure paranormal activity. Let Haunted Knoxville Ghost Tours be your destination for your next... Late Night Adventure... Note: This is what we call an Express Investigations... Please be aware that we are taking you to many Ground Zero's in a short 2hr period.
Please visit www.hauntedknoxville.net for more updated tour information and added Newly added Tours as well as to purchase tickets! Additional information: 865-377-9677
Fountain City Art Center: FCAC 13th Annual Open Show

June 8, 2018 — July 5, 2018
Category: Exhibitions & visual art, Fine Crafts and Free event
Reception: June 8, 6:30 – 8:00 PM - Free and open to the public.
Exhibit viewing hours: Hours: Tu & Th 9-5, W & F 10-5, 2nd-4th Sa 10-1. Fountain City Art Center, 213 Hotel Ave, Knoxville, TN 37918. Information: 865-357-2787, www.fountaincityartcenter.com
Sanctuary Vegan Cafe: Photographs by Aubrey Langley
June 7, 2018 — August 1, 2018
Opening Reception June 7, 6PM
Category: Exhibitions & visual art
Sanctuary Vegan Café will open a new exhibition of photographs by Aubrey Langley on Thursday, June 7 at 6:00pm. The event will include a reception and brief presentation by the photographer. The event is free and open to the public. (Show runs through August 1)
Aubrey Langley is 25 years old and has autism. Her condition has caused her a lot of anxiety and at times, seemingly insurmountable obstacles, for instance, making eye contact with humans is a big challenge. Fortunately, early on, Langley discovered the healing power of animals. She surrounds herself with dogs, cats, chickens, pigs, birds, rats, hamsters and more through her work at a veterinarian clinic and volunteering at the Gentle Barn Tennessee, a farm animal sanctuary.
Photography has been a passion of Langley's all her life. When she was very young, she loved to line up her stuffed animals on a bench and take photos of them with a little disposable camera. Today, she uses much more sophisticated equipment and hopes to make photography her career.
The Sanctuary Vegan Café art program invites visual artists and
photographers from the east Tennessee region to showcase their work with
themes reflecting healthy plant-based diets, animal liberation, environmental
awareness, positive inspirations, and peace and love for all sentient beings.

Each new exhibition runs for two months. The next "call for artists" for the
year 2019 will be in November.
Sanctuary Vegan Café is located at 151 N. Seven Oaks Dr, Knoxville, TN 37922.
Morristown-Hamblen Library: Exhibition by Chris Smith
June 7, 2018 — July 31, 2018
Category: Exhibitions & visual art and Free event
Chris Smith is showing his paintings and photography at the Morristown Hamblen Library through July 31.
Everyone studies history in school. The importance of history is essential to modern living. It not only tells us where we've been, or where we are now, but where we are going. Smith feels that the same theory applies to art. His artwork is an exploration of our past, "an echo in time" to better relate to our present and help shape the future of art. Smith's story begins at the age of 5 in Dallas, Texas, where his jealousy of his brothers' abilities to draw led him to pick up the pencil. In time, this need to draw grew as well as the need to create. At 7, he had surpassed his brothers' abilities but was still insecure of his own. As a child his parents moved a lot, which made forming relationships difficult. Drawing helped some in opening up. However, the insecurities were still there. He took art class through 7th and 8th grade, which was the only formal art schooling he received. Chris dropped out of school in 9th grade and immediately got into the work force. Married at age of 21, Smith started family life and his passion for art began to get buried and lost in the shuffle. Many years later, and after the marriage failed, Smith returned to his art.
Smith says, "I found a spark of inspiration in the most unlikely way. Playing a game on my phone, I met a woman that captured my heart and sparked my passions for art once more." he said. This rekindling quickly became an inferno that led to painting and living in Tennessee. Oils, acrylics, newspaper, plaster, pens, and color pencils have been used in Smith's artwork that now exceeds 100 pieces. "This solo exhibition represents some of my best works over the course of what is now the end of my first year painting," he said. "My artwork has been influenced by many of art's most notable masters - Monet, Picasso, Pollock, Bacon, Klee and most notably Van Gogh. I feel that the key to finding art's future is found in its past. I hope that like the pages of history books, my art not only speaks to its viewers but it moves them to forge its future."
All artwork is available for sale unless labeled NFS. Prints are available for sale per request. Commissioned work is also welcomed and must be scheduled. If you would like more information, contact Chris Smith at 423-714-6738 or 423-714-6708 or contact Smith_Art_Studio@Yahoo.com. The Morristown-Hamblen Library hosts ongoing exhibits of Morristown Art Association members with the exhibits changing every two months. For information about the Morristown Art Association, visit www.morristownart.org; the current exhibit or to purchase the art, please contact the artist; or call the Morristown-Hamblen Library at 423-586-6410.
Tomato Head: Exhibition by Ocean Starr Cline
June 4, 2018 — August 6, 2018
Category: Exhibitions & visual art and Free event
The first thing to know about Ocean Starr Cline is that that is her given name. The second important thing to know is that, despite the invariable interest that her name excites, she's not much concerned with what others think. In fact, it's an essential part of how she lives:
"My parents had me in San Francisco, named me, and immediately moved me to Clay County, Alabama where everybody was Jeremy, Jason, Sarah and Amanda. I fit in like a purple giraffe on the farm. I complained bitterly about my name for years and years and I was going to change it when I got old enough, but, by that point, I had gotten used to it – because there's always somebody who's going to stare or has a comment. It really fortified me to be able to put any kind of art on the wall. Some people are going to like it some people are not. And I just don't care."
But Cline's life and art is very much about caring for other people though not in an intrusive or interfering way. Cline's paintings evince a sense of that magic – although she often works in a similar palate, her paintings each carry a unique voice, you might even detect an aura. Her approach to art leaves her open to whatever magic or inspiration comes to her in the moment.
Starr Cline's exhibit will be on view at the downtown Knoxville Tomato Head on Market Square from June 4th through July 1st. Her exhibit will move to the West Knoxville Tomato Head from July 3rd through August 6th. http://thetomatohead.com/ocean-starr-cline/
Tomato Head, 12 Market Square (865-637-4067) and 7240 Kingston Pike, Suite 172 (865-584-1075), in Knoxville.