Calendar of Events
Wednesday, May 30, 2018
Community School of the Arts: Side/By/Side Reception & Silent Auction
May 29, 2018 — June 1, 2018
Category: Exhibitions & visual art, Free event and Fundraisers
The Side-By-Side Visual Arts Apprentice Program pairs CSA students with professional artists in their studios for a period of four to six months each year. The stunning results will be displayed at Bennett Galleries & Company from May 29 - June 1, culminating in a Reception and Silent Auction on Friday, June 1, 5-7:30 PM. Admission is free. All proceeds from the silent auction benefit the Community School of the Arts scholarship fund.
Artists include: Susana Esrequis, Marcia Goldenstein, Joyce Gralak, Janet Harper, Richard Jolley, Sarah Ono Jones, Chris McAdoo, Peter Rose, Tommie Rush, and Cynthia Tollefsrud.
At Bennett Galleries and Company, 5308 Kingston Pike, Knoxville, TN 37919. Community School of the Arts: 865-523-5684, www.csaknox.org
UT Gardens: Joyful Flight: A Hummingbird Exhibit
May 22, 2018 — September 8, 2018
5-9 PM
Category: Exhibitions & visual art, Free event and Science & nature
The project, inspired by a similar exhibit at Rotary Botanical Garden in Janesville, Wisconsin, is designed to promote community participation and artist collaboration at the UT Gardens, Knoxville, as well as to raise awareness and support for the Gardens. 27 local professional and amateur artists have created unique interpretations of a wooden hummingbird silhouette. The pieces will be displayed throughout the summer of 2018 for Gardens visitors to enjoy. The Hummingbirds will then be sold at a live auction on September 8, 2018 with all proceeds benefiting the UT Gardens, Knoxville.
UT Gardens, Chapman Drive, Knoxville, TN 37996. Information: 865-974-7151, https://ag.tennessee.edu/utg/Pages/default.aspx
Live the Age of Chivalry at the Tennessee Medieval Faire
May 19, 2018 — June 3, 2018
Category: Comedy, Festivals & special events, Kids & family and Music
Darkhorse Entertainment, LLC, invites you to time-travel back to the Middle Ages at the fourth annual Tennessee Medieval Faire. The festival is located in Harriman near I-40 just 30 miles west of Turkey Creek. This rugged outdoor festival will spring to life on May 19 and run for three weekends, including Memorial Day. "Our theme this year is Robin Hood, and patrons are invited to Live the Age of Chivalry in the High Middle Ages (circa 1194). Patrons can interact with well-loved characters of Sherwood Forrest, meet Maid Marian, and even get knighted," said Barrie Paulson, VP-Manager and Entertainment Director.
The festival will include continuous professional family-friendly entertainment. In the tournament arena will be Real Jousting and Warriors' Chess, where the evil Sheriff of Nottingham and his henchmen square off against good Robin and his Merry Men. There will also be interactive comedy shows, puppet shows, Irish and Celtic music, English folk dances, patron costume contests, and costumed street characters. In addition, vendors will be selling medieval crafts, food and beverages, including beer.
The Tennessee Medieval Faire is a family-friendly outdoor festival. Dates are May 19-20, 26-27-28, June 2-3. Hours are 10am-5pm ET. Ticket prices are $17 for ages 13+, $9 for ages 5 to 12, and free for ages 4 and under. Field parking is free. The festival is located at 550 Fiske Road, Harriman, TN. For more information, please visit www.TMFaire.com, find the Tennessee Medieval Faire on Facebook, or call 865-376-0319.
Arrowmont School of Arts and Crafts: 2018 Instructor Exhibition
May 12, 2018 — August 25, 2018
Category: Exhibitions & visual art, Fine Crafts and Free event
Reception date TBA
In the Sandra J. Blain Gallery
Arrowmont School of Arts and Crafts, 556 Parkway, Gatlinburg, TN 37738. Information: 865-436-5860, www.arrowmont.org
Tomato Head: Photography by Jim Joyce
May 7, 2018 — July 2, 2018
Category: Exhibitions & visual art and Free event
Jim Joyce takes a lot of pictures. He captures images of landscapes, flowers, big cats, all sorts of images from the great outdoors, but one subject that doesn't catch his eye is people. At least not anymore.
Our featured artist in our Market Square location, Joyce spent a lot of his adult life trying to capture perfect moments of people interacting for PR shots and the like. But the challenges of blinking eyes, crooked smiles, funny faces, and even hair mussing gusts, finally got to him: "I got over the people pictures and so the only ones I take now are of my 7-year-old granddaughter."
Although he didn't include his family shots, Joyce did manage to bring a wide variety that includes dogwoods, tigers, flowers and more. For this exhibit Joyce selected some of his favorites from a large collection that now takes up considerable space in his home. He's learned how to maximize every square inch of space from closest shelves to the space beneath beds in order to house his growing collection.
Joyce takes his camera along wherever he goes because, he says, "one morning I was walking my dog and there was a bald eagle right in the tree right above me. I didn't have my camera on me so I took a picture with my cell phone. Of course, it was a minute detail on my camera screen, and it was a minute detail on my camera screen when I got back home to edit. I blew it up so I could show people. It was bigger than a speck, but you still couldn't tell what it was. And I don't think anybody believed me. Since then I take my camera with me everywhere."
Joyce's eye for the unexpected often gives his photography a fresh kind of realism, but the exhibit has more than a few shots that will make you stop for a second glance to check just what you saw. The striking color of a bird's nest or the tendrils of a fern have an extra, alluring dimension, and the photo of a dance studio seems somehow slightly surreal. The dance studio shot is actually a photo of mural that he caught in some particularly serendipitous light, but even so, it captures the spirit of Joyce's work – an eye for on the spot composition and a little bit of luck.
Jim Joyce's photography will be on view at the downtown Knoxville Tomato Head on Market Square from May 7th thru June 3rd, 2018. Mr. Joyce will then display his work at the West Knoxville Gallery Tomato Head from June 4th thru July 2nd, 2018.
Tomato Head, 12 Market Square (865-637-4067) and 7240 Kingston Pike, Suite 172 (865-584-1075), in Knoxville. http://thetomatohead.com
Knoxville Watercolor Society: Spring Show at ORAC
May 5, 2018 — June 25, 2018
Category: Exhibitions & visual art and Free event
A reception will take place on Saturday, May 5, from 7:00-9:00 PM with a gallery talk at 6:30 PM.
In 1963, the Knoxville Watercolor Society began when the head of the University of Tennessee's art department, Kermit (Buck) Ewing, invited watercolor artists exhibiting at the university's McClung Museum to form the nucleus for the organization. The purpose of the organization is to educate the members as well as the community to the understanding of watercolor as a significant art form. Active membership is juried by the members and consists of Knoxville area artists who are currently active in the serious pursuit of aqueous painting and meet regularly to share knowledge and new techniques.
KWS donates a yearly scholarship to a University of Tennessee student majoring in watercolor, maintains membership in local art organizations, and contributes to watercolor awareness by funding awards for the Tennessee Watercolor Society's biennial exhibit and grants for other worthwhile art associations and programs. Additionally, grants have been made to the Arts Council of Greater Knoxville, the Knoxville Museum of Art, the Tennessee Resource Center, and the Tennessee Art Association High School Scholarship Program. Recent exhibitions have been held at the University of Tennessee Conference Center, the Oak Ridge Community Art Center, the Art Market at the Candy Factory and the Knoxville Museum of Art.
Members exhibit with the Tennessee Watercolor Society, other state watercolor organizations, the Southern Watercolor Society, Watercolor USA and the American Watercolor Society and consistently win regional, state and national awards. Local watercolor artists interested in joining KWS have the opportunity to apply for active membership each October and submit paintings to be juried by the membership at the November meeting. For more information, please visit www.knxvillewatercolorsociety.com.
On display at the Oak Ridge Art Center, 201 Badger Avenue, Oak Ridge, TN 37830. Hours: Tu-F 9-5, Sa-M 1-4. Information: 865-482-1441, www.oakridgeartcenter.org
Knoxville Museum of Art: Scenic Impressions: Southern Interpretations from the Johnson Collection
May 4, 2018 — July 29, 2018
Category: Exhibitions & visual art and Free event
The opening reception on Thursday, May 3 from 5:30-7:30pm is free and open to the public.
The Knoxville Museum of Art presents Scenic Impressions: Southern Interpretations from the Johnson Collection, featuring more than 40 paintings from the extensive holdings of the Johnson Collection, Spartanburg, South Carolina.
Scenic Impressions examines the influence of the Impressionist movement on art created in and about the American South. Artists represented in the exhibition include Kate Freeman Clark, Elliott Daingerfield, Gilbert Gaul, Alfred Hutty, Rudolph Ingerle, Willie Betty Newman, Alice Huger Smith, William Posey Silva, and Catherine Wiley, many of whom exhibited their work in Knoxville in the early twentieth century. The exhibition enables KMA viewers to appreciate the accomplishments of East Tennessee Impressionists such as Catherine Wiley within the larger context of her peers from around the Southeast.
Scenic Impressions is organized by the Johnson Collection, Spartanburg, South Carolina. The Johnson Collection is one of the premier collections of Southern painting in the country. Scenic Impressions underscores the Johnsons' commitment to illuminating the rich cultural history of the American South and advancing scholarship in the field.
"The artists in Scenic Impressions were inspired by the beauty and variety of Southeastern landforms, especially along the extensive coastline and in the mountains of eastern Tennessee and western North Carolina," said KMA Executive Director David Butler. "The vision of these painters stimulated a new appreciation of the Appalachian landscape that eventually led to the establishment of the Great Smoky Mountains National Park. They showed us how to value what's in our own backyard. The Johnson Collection has done us all a tremendous service by gathering so many first-rate examples of this rich and creative period."
Knoxville Museum of Art, 1050 World's Fair Park Dr, Knoxville, TN 37916. Hours: Tuesday-Saturday, 10AM-5PM, Sunday, 1-5PM. Information: 865-525-6101, www.knoxart.org
Ewing Gallery: 2018 Honors Exhibition
May 4, 2018 — June 1, 2018
Category: Exhibitions & visual art and Free event
Reception: Friday, May 4th, 3-5PM in the Ewing Gallery
A celebration of the work of students from the School of Art + The College of Architecture and Design
Initiated by the Ewing's Director Sam Yates 28 years ago, this exhibition recognizes outstanding students graduating from The University of Tennessee with a Bachelor of Fine Arts from the School of Art, College of Arts and Sciences; a Bachelor of Architecture or Bachelor of Science, Interior Design, a Master of Architecture, and a Master of Landscape Design from the College of Architecture and Design.
Selected by a School of Art Faculty Scholarship committee, six art students from various art disciplines were chosen from the qualifying applicants for this year's exhibition. These students are Michael Seagraves, Kristen Wasik, Sierra Plese, Marcus Taylor, Jesse McAdams, and Jade Knox
The College of Architecture and Design participants will be selected by the faculty-at-large, and by outside review teams.
Abbreviated Summer Hours Beginning After May 11, 2018
CLOSED: Sunday and Monday, OPEN: Tuesday - Friday, 12 - 4 PM
The Ewing Gallery of Art and Architecture at the University of Tennessee, Knoxville
1715 Volunteer Boulevard, Art and Architecture Building, Knoxville, Tn 37996
First Friday at Modern Studio: "Just Add Water"
May 4, 2018 — May 30, 2018
Category: Exhibitions & visual art and Free event
An artistic exploration of water & environment
EXHIBITION: MAY 4TH – MAY 30, 2018
OPENING RECEPTION: FRIDAY MAY 4TH, 5:00-8:30 PM
Modern Studio is pleased to announce Just Add Water, a collaborative art exhibition exploring water and the environment. The Just Add Water exhibition references the plants, people, animals, forests, and water crafts that require water to fully inhabit this world. The show features paintings and prints, and the opening reception includes dazzling parade-size fish puppets and hip-hop sound recordings highlighting our connection to water and the environment.
Knoxville-based collaborating artists include Betsy Hobkirk, Hawa Ware, Jennifer Willard, Martha Robbins, Suzanne Wedekind, and members of the Cattywampus Puppet Council. Fish puppets designed by Cattywampus and students at West Hills Elementary School.
Modern Studio, 109 W Anderson Ave, Knoxville, TN 37917. Information: 865-323-2425, www.modernstudio.org
Nourish Knoxville: Market Square Farmers' Market
May 2, 2018 — November 17, 2018
Category: Culinary arts, Exhibitions & visual art, Festivals & special events, Fine Crafts, Free event, Kids & family and Science & nature
Wednesdays from 11 am – 2 pm
Saturdays from 9 am – 2 pm
The Market Square Farmers' Market is an open-air farmers' market located on Market Square in the heart of downtown Knoxville. Everything at the MSFM is grown or made by the vendor in the East Tennessee region. Products vary by the seasons and include produce, eggs, honey, herbs, pasture-raised meat, bread, baked goods, salsas, coffee, artisan crafts, and more. With interactive fountains, delicious local food, and surrounded by shops and restaurants, the MSFM is a perfect family destination.
Free parking is available on Saturdays at several parking garages downtown including the Market Square, Locust Street, Walnut Street, and State Street Garages, as well as in commercial loading zones. Parking is $1 per hour on Wednesdays in all four garages. Short-term parking meters around Market Square are in effect Wednesday and Saturday, and are $1.50 per hour. See downtownknoxville.org for more information on downtown Knoxville parking options. https://www.nourishknoxville.org/market-square-farmers-market/
Knoxville Botanical Garden: Story Thyme in the Garden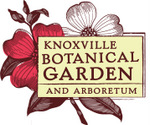 May 2, 2018 — October 31, 2018
10:30 AM
Category: Free event, Kids & family and Literature & readings
Grow with us! Pre-school kiddos are invited to Story Thyme in the Garden every Wednesday morning at 10:30am now through October! Participants will explore the garden, read a story book, and do a fun craft.
Story Thyme is located in our Every Child Outdoors Garden at the Center for Urban Agriculture, 2649 Boyds Bridge Pike.
For more information: 865-862-8717, www.knoxgarden.org
Great Smoky Mountains Heritage Center: Kentucky Rifles of the Great Smoky Mountains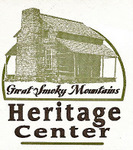 May 1, 2018 — October 25, 2018
Category: Exhibitions & visual art and History & heritage
You are invited to view more than 20 examples of southern mountain rifles and pistols at an upcoming temporary exhibit at the Great Smoky Mountains Heritage Center in Townsend, Tennessee, from May 1 to October 25, presented by the Kentucky Rifle Foundation. These 18th and 19th century tools were essential for the survival of pioneers in the frontiers of Eastern Tennessee and Western Carolina.
These southern mountain rifles fully evolved in the last quarter of the 18th and the first quarter of the 19th centuries, as pioneers and settlers moved into what is now Eastern Tennessee and Western North Carolina. In the original colonies during this time, the Kentucky rifle was becoming an art piece in its "Golden Age," while on the frontier, the southern mountain rifle had become an unadorned, iron-mounted utilitarian piece.
Baxter Bean, whose work exemplified the typical southern mountain rifle, was a third-generation gunsmith who worked in the Jonesboro, Tennessee, area. One of Baxter's rifles, which will be on exhibit, was brought into Cades Cove by Wilson "Wilse" Birchfield, who named the rifle "Old Bean." Wilse chose to live high in the mountains just under Gregory's Bald. When he moved out of the Cove into the mountains, the old timers told him the bears would eat him alive. Wilse's response to this was, "Old Wilson may eat some, too."
For more details and to learn about special programming, call 865-448-0044 or visit www.gsmheritagecenter.org. This exhibit is included in the cost of daily admission to the Heritage Center or FREE to GSMHC members.
Great Smoky Mountains Heritage Center, 3/4 mile east of traffic light at the Highway 321 and 73 intersection towards the Great Smoky Mountains National Park, Townsend, TN. Hours: M-Sa 10-5. Information: 865-448-0044, www.gsmheritagecenter.org