Calendar of Events
Monday, April 30, 2018
Second Harvest: 8th Annual Derby Week
April 30, 2018 — May 5, 2018
Category: Festivals & special events
Wear hats and Derby attire throughout the week for prizes! All proceeds benefit Food for Kids via Second Harvest
Poker Tournament - Monday April 30th, 6:00 p.m. at Downtown Grill & Brewery
FREE to play - You must qualify to play - Participating Poker Venues to Qualify
Golf Classic - Tuesday May 1st, Lunch & registration begins at 11 am.
Tee time is 1 pm. - Call Chad Davis at 865-310-7267 to secure your team.
Bourbon, Beer & Cigars - Wednesday May 2nd, 5:00 pm @ Merchants of Beer
Ask for Derby Specials
Horse Selection Party - Thursday May 3rd
Horse Selection Party & Fashion Show at Downtown211.com (ticketed event) media partners, sponsors, and a Fashion Show by Gage Talent
The Oaks Party - Friday May 4th - $25 per ticket starting at 5:00 pm
at Baker Beach (private resident) enjoy food, prizes, cigars and beverages!
Derby Brunch - Saturday May 5th - The downtown location will have a Derby Brunch on Saturday, May 5th 11:30 am
Derby Specials and Prizes
The Kentucky Derby Watch Party - Saturday May 5th, 4pm – 7 pm @ Fieldhouse Social
Clayton Center for the Arts: Orchestra at Maryville College Spring Concert
Category: Music
The Clayton Center for the Arts – Ronald and Lynda Nutt Theatre
Clayton Center for the Arts: 502 East Lamar Alexander Parkway, Maryville, TN 37804. Information/tickets: 865-981-8590, www.ClaytonArtsCenter.com
Ijams Nature Center: Nature Preschool Open Houses
April 25, 2018 — April 30, 2018
6 PM
Category: Free event, Kids & family and Science & nature
Ijams Nature Center will host open houses for families interested in learning more about the new Nature Preschool at Ijams Wednesday, April 25, at 6 p.m. and Monday, April 30, at 6 p.m. at the Ijams Miller Education Building, 2915 Island Home Ave. Registration is open for the Nature Preschool, which will focus on child-led, age-appropriate, experiential learning for children ages 3-5. The fall semester starts August 20 and features four sessions:
- Monday/Wednesday 9 a.m.-noon
- Monday/Wednesday 1-4 p.m.
- Tuesday/Thursday 9 a.m.-noon
- Tuesday/Thursday 1-4 p.m.
The Nature Preschool at Ijams will blend traditional education standards with the opportunity to learn about and explore the natural world. Children will spend the majority of their time outdoors, where they will learn through play, discovery and inquiry. "Ijams' Nature Preschool will align with Waldorf Education principles, which focus on developing the whole child," Education Director Jennifer Roder said. "Activities will focus on sensory experiences with live animals, natural objects, artifacts and art materials."
Ijams Nature Center also is offering eight consecutive weeks of Nature Preschool Day Camp in morning and afternoon sessions starting June 4. The morning session runs from 9 a.m. to noon; the afternoon session runs from 1-4 p.m. To register for Nature Preschool Day Camp, call 865-577-4717, ext. 114. For more information about the Nature Preschool at Ijams Nature Center and the upcoming open houses, visit ijams.org/naturepreschool.
Sergeant York: The Play
April 20, 2018 — May 28, 2018
Category: Free event, History & heritage and Theatre
April 20 will mark the opening night of another world premiere by national playwright Lisa Soland. This time she also sits in the director's chair, directing local actor Greg Helton in her new one-person play, SERGEANT YORK: THE PLAY.

Sergeant York: The Play depicts the life and times of Pall Mall, Tennessee resident, Alvin C. York, also known as Sergeant York, the most decorated Army soldier of WWI. York received the Medal of Honor for killing 28 German soldiers and singlehandedly capturing 132 others in the battle of the Argonne forest, France. Gary Cooper won an Academy Award for best actor portraying York in the beloved 1941 film, Sergeant York. Ms. Soland's live stage version also dramatizes what York accomplished in his community following the war. He built roads into Pall Mall and constructed the Alvin C. York Institute, which forever changed the lives of the people of The Valley of the Three Forks of the Wolf.

Ms. Soland presently teaches playwriting at Maryville College where her drama The Sniper's Nest premiered, as well as her hit comedy Waiting, both also directed by the playwright. She moved to Eastern Tennessee nine years ago from Hollywood, where she had directed and produced over 80 shows, 55 of which were original. Ms. Soland received a Tennessee Arts Commission Grant for her work on SERGEANT YORK: THE PLAY and has received full support from York's descendants making themselves available for interviews.
SERGEANT YORK: THE PLAY opens in the HUB student center, on the campus of West Park church, 8833 Middlebrook Pike, April 20 and April 21 at 7:30 pm. The play will then run Thursday through Saturday nights at 7:30 pm, as well as Saturday afternoons at 2 pm, with an additional performance on Memorial Day, May 28, 2018, at 7:30 pm.
Tickets are free. Secure your seat online at: http://www.westparkbaptist.org/sergeantyork/
Clarence Brown Theatre: Urinetown, the Musical
April 18, 2018 — May 6, 2018
Music and Lyrics by Mark Hollman; Book and Lyrics by Greg Kotis
"For anarchic, first-rate comic relief, get thee to Urinetown." Time Out New York
A water shortage caused by a 20-year drought has led to a government-enforced ban on private toilets. Citizens must use public amenities, regulated by a single malevolent company that profits by charging admission. Deciding he has had enough, a hero plans a revolution!
Winner of three Tony Awards, three Outer Critics Circle Awards, two Lucille Lortel Awards and two Obie Awards, this hilarious musical is a satire of capitalism, populism, bureaucracy, corporate mismanagement, politics, greed, and the musical theatre!
Clarence Brown Theatre, 1714 Andy Holt Ave on the UT campus, Knoxville, TN 37996. For information: 865-974-5161, www.clarencebrowntheatre.com. For tickets: 865-974-5161, 865-656-4444, www.knoxvilletickets.com
TVUUC Gallery: Journeys: Marcia Goldenstein and Todd Johnson
April 8, 2018 — June 6, 2018
Category: Exhibitions & visual art and Free event
Free and open to the public - Reception Friday, April 13, 6:00 to 7:30 pm. Artists' talks at 6:30 pm.

Marcia Goldenstein approaches landscape painting through composites of different times and places, constructed in such a way as to produce new, believable and striking situations. The aerial view of the land is paired with a spectacular evening sky that dominates with its dramatic forms and hues. Giving substance and structure to color-infused air and atmosphere is in contrast to the dwarfed panorama below the horizon. Where they meet becomes the heart of the work. Goldenstein received her BFA and MFA degrees in Painting and Drawing from the University of Nebraska. She has been a visiting artist at the National Academy of Fine Arts, Bratislava, Slovakia; Sichuan University, Chengdu; Beihang University, Beijing; University of Texas, San Antonio; Arizona State University; University of Indianapolis; Tudor Hall, UK; College of the Ozarks; Knoxville Museum of Art; F.I.T, NY, Arrowmont School of Arts and Crafts; and many other schools and museums. She has an international exhibition record and is represented in numerous public and private collections in the US, Europe and China. She is currently Professor Emerita of Painting and Drawing at the University of Tennessee School of Art. marciagoldenstein.com

Todd Johnson finds art to be a res cogitans, "a thinking thing." As an art teacher, he shares the images and ideas of highly regarded artists with his students. In his own studio, this daily experience informs his own art. Indeed, his interest in acrylic painting in miniature on paint chips is in reflecting upon the nature of art itself. He's more broadly interested in the entirety of ideas surrounding the making, understanding and consuming of art. Johnson studied at Luther College and Eastern Michigan University. His work has been shown throughout the United States, including solo shows at The Clay Studio, in Philadelphia and Pewabic Pottery in Detroit; and traveling exhibitions originating from the San Diego Museum of Art and Baltimore Clayworks. He has received several grants including the Fulbright Memorial Fund Scholarship for travel in Japan, a Lincoln Center Education grant for Teaching Artist Training, and two National Endowment for the Arts awards for study at Anderson Ranch Arts Center and the School of the Art Institute of Chicago. toddjohnsonart.com
Tennessee Valley Unitarian Universalist Church, 2931 Kingston Pike, Knoxville, TN 37919. Gallery hours: M-Th 10-5, Su 10-1. Information: 865-523-4176, www.tvuuc.org
The Central Collective: UTILITY with Melissa Everett
April 6, 2018 — May 15, 2018
Category: Exhibitions & visual art, Fine Crafts and Free event
OPENING FIRST FRIDAY, APRIL 6, 6:00 PM-9:00PM
My journey as an artist began with the comfort and connection associated with quilt making. I taught myself to quilt in 2012 upon the arrival of my first son. It was one of those huge transitions in life when you don't really know what is about to happen next but you hold on and go for it. Much to my surprise, this "little hobby" I was embarking on would lead to huge personal growth, branching out and meeting some of the most inspirational people here in Knoxville.
Domestic life was a difficult adjustment for me, and through quilting I was able to find beauty and calm in the day to day hustle of child rearing. The historically woman-dominated craft of quilting was becoming a way of life for me, as it has for so many before me. For many years, women have been making these objects of utility to provide warmth and security to their loved ones, pouring their prayers and hardships into each one and weaving broken pieces back together. The quilt's utility is so appealing and practical, yet what goes into making the surface design of each quilt is so much more than useful--and this method of beautifying the home environment has a deep and rich history into which I step with each quilt I design..
Modern quilt making has evolved into a movement of personal expression which has spurred me to keep exploring, asking questions and searching for more. My work is evolving, centering me and satisfying my need to be stimulated visually through color, composition and concept. I've been influenced greatly by cut paper collage, abstract expressionism, print making and a love for what I call organic geometry. There is a deep satisfaction in the calculated imperfections that come from creating by hand and being a work in progress, because these processes resonate with my experience. I discover under-appreciated beauty in life's imperfections. This show is about how much more there is to life than UTILITY.
This show is dedicated to the women who have taught me and encouraged me to explore. https://www.melissaneverett.com
The Central Collective, 923 N. Central Street, Knoxville, TN 37917. Information: 865-236-1590, info@thecentralcollective.com, www.thecentralcollective.com
The Tomato Head: Xerography by Artist R.L. Gibson
April 2, 2018 — May 6, 2018
Category: Exhibitions & visual art
"Foot Traffic", featuring new xerography work by Artist R.L. Gibson, opens at The Tomato Head in Knoxville on April 2 and runs through May 6th. The Tomato Head is located at 12 Market Square, Knoxville, TN.
"For the past few months, I have been working on a "Traffic" series which consists of delicate xerography transfers on pigment-stained wood, including transfers of maps, surveys, blueprints and schematics of civil engineering projects that span a wide range of built environments (e.g. streets, bridges, parks & plazas). The pigment stains are chosen to connect the transfers to their literal locations while the quiet over-painting echoes the universal details of those environments."
"Foot Traffic" is an extension of the Traffic series that concentrates on physical footsteps as opposed to driving patterns that underlie the patterns of common human behavior. Think of it as"Cha, Cha, Cha" instead of "Honk, Honk". To see more work by R.L. Gibson, visit http://RLGibson.com/
Dogwood Arts: Art In Public Places
April 1, 2018 — March 10, 2019
Category: Exhibitions & visual art and Free event
Dogwood Arts Art In Public Places - Temporary Sculpture Exhibition
Art in Public Places is a large-scale outdoor sculpture program showcased throughout Knoxville, Oak Ridge, and Alcoa, Tennessee. The annual rotating installation is one of many Dogwood Arts programs focused on providing access to the arts for everyone, promoting awareness of the strong visual arts community thriving in our region, and creating a vibrant and inspiring environment for residents and visitors to experience. Over the past eleven years, Dogwood Arts has curated and installed over 220 works of art, and the Art In Public Places program has gained national recognition as a platform for world-class artists. This year's ambitious collection of sculptures created by artists from across the nation has been selected by Director of the Zuckerman Museum of Art, Justin Rabideau.
Dogwood Arts, 123 W. Jackson Ave, Knoxville, TN 37902. Information: 865-637-4561, www.dogwoodarts.com
McClung Museum: Pick Your Poison: Intoxicating Pleasures and Medical Prescriptions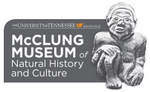 March 23, 2018 — August 19, 2018
Category: Exhibitions & visual art, Free event, History & heritage and Science & nature
Pick Your Poison examines how mind-altering drugs have been used throughout the history of America.
Featuring over forty medicines, advertisements, historic and popular culture documents and books, video footage, and paraphernalia, the exhibition explores why some drugs remain socially acceptable, while others are outlawed because of their toxic, and intoxicating, characteristics.
These classifications have shifted at different times in history because of social and historical factors, and will continue to change. The exhibition explores some of the factors that have shaped the changing definition of some of our most potent drugs––alcohol, tobacco, opium, cocaine, and marijuana––from medical miracle to social menace.
McClung Museum of Natural History and Culture, 1327 Circle Park Dr on the UT campus, Knoxville, TN 37996. Hours: Monday-Saturday, 9AM-5PM, Sunday, 1-5PM. Information: 865-974-2144, http://mcclungmuseum.utk.edu
Heather Hartman: Interior at Tennessee Wesleyan
March 22, 2018 — July 31, 2018
Category: Exhibitions & visual art and Free event
GALLERY HOURS Monday - Friday, 9:00 AM - 6:00 PM in THE MURIEL S. MAYFIELD GALLERY IN REECE HALL TN Wesleyan Campus, 216 North Jackson Street
Heather Hartman is not a native Tennesseean, but when her family moved to Tennessee, she was deeply impacted by the atmosphere, weather, and constantly changing skies in her new home. Hartman lives and works in Knoxville, Tennessee where she is a member of the Vacuum Shop Studios Artist Collaborative. Hartman is an Adjunct Instructor of Art at Carson-Newman University and Walters State Community College.Her work has been featured in various solo and group shows throughout the country, as well as several publications.
Arrowmont School of Arts and Crafts: Artist-in-Residence Exhibit: Alternative Bodies
March 10, 2018 — May 5, 2018
Category: Exhibitions & visual art and Free event
Please join us for the reception on Saturday, April 7th in the Blain Gallery for light refreshments.
Arrowmont School of Arts and Crafts announces Alternative Bodies, a group exhibition showcasing new work by the 2017-2018 Arrowmont Artists-in-Residence: Xia Zhang, Paige Ward, Elyse-Krista Mische, Emily Culver, and Max Adrian. In vulnerable ways, these artists touch on a variety of topics related to the body such as queerness, sexuality, faith, race, and death. These artists are playful and inventive with their processes in order to start conversations that may otherwise be difficult to digest.
Works such as those by Zhang, Culver, and Adrian focus on matters of flesh and bone: what it means to touch bodies, to express ourselves through our bodies and the objects we interact with, to be celebrated, stigmatized, or separated because of our bodies. Tactility is a key element for these works which span a breadth of materials like faux-fur, orange peels, and rubber. Works by Mische and Ward, on the other hand, consider spiritual existences in pursuit of greater understanding of our mortality and what lies in wait beyond the body. Objects like concrete pillows and monumental papier-mâché vessels reference the body through its absence. Metaphors for faith and self-preservation speak to multiple possibilities of seeking and finding comfort.
Collectively, all five artists encourage the viewer to contemplate other perspectives and expressions of humanness at a time when the world feels more divided than unified. Alternative Bodies aspires to a level of empathy and compassion for the hopes, hardships, and successes we all have within our physical forms.
The Artists-in-Residence Program is an 11-month program which provides early career, self-directed artists time, space and support to experiment and develop a new body of work in a creative community environment. Each year, five artists of different media are selected for the eleven-month program, which begins mid-June and continues through late May of the following year. Participants receive exhibition opportunities, teaching experience, professional development and a private studio.
In the Sandra J. Blain Gallery, Arrowmont School of Arts and Crafts, 556 Parkway, Gatlinburg, TN 37738. Information: 865-436-5860, www.arrowmont.org