Calendar of Events
Monday, April 23, 2018
Knoxville Museum of Art: Artists on Location, A Plein Air Painting Event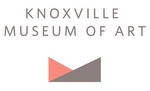 April 23, 2018 — April 28, 2018
Category: Exhibitions & visual art, Festivals & special events and Free event
The Guild of the Knoxville Museum of Art presents Artists On Location exhibition and art sale on Saturday, April 28 from 5:30 to 9 p.m. This event will provide both new and seasoned collectors the chance to acquire original paintings of some of Knoxville's best-known sites.
Throughout the week of April 23–27, local and regional artists will capture on canvas the many varied scenes in and around Knoxville. From urban street to pastoral garden settings, the public is invited to watch artists in action as they paint "en plein air" at locations around town.
Artists will exhibit and sell their works at the exhibition and art sale on Saturday, April 28 at 5:30pm. The annual event is free and open to the public, and includes light refreshments and a cash bar. A portion of the proceeds of the sale will benefit the Knoxville Museum of Art.
Painting in open air or "plein air" became popular in the mid- 19th century when artists of the French Impressionist movement sought to paint light and its changing ephemeral qualities in the atmosphere. The practice of painting on location increased with the development of transportable paint tubes and box easels.
Jason Saunders is the Artists on Location 2018 featured artist. He began his formal studies at David Lipscomb University in Nashville, Tennessee, where he obtained a strong foundation of painting under the watchful eye of his teacher Dawn E. Whitelaw. Currently, Saunders lives and paints primarily in middle Tennessee. His paintings are described as honest, peaceful, and emotional.
Knoxville Museum of Art, 1050 World's Fair Park Dr, Knoxville, TN 37916. Information: 865-525-6101, www.knoxart.org
Friendlytown Presents... Stand-Up Live with Dave Ross and Chris Charpintier
Category: Comedy
Dave Ross and Chris Charpintier are stopping through Knoxville on their spring tour. Both are based in Los Angeles and have been all over TV. Dave has appeared on Drunk History, This is Not Happening, and has recently been a hit as the street artist 'Trademarq' on the new show Corporate on Comedy Central. Chris recently performed stand-up on Jimmy Kimmel Live! (Jimmy even ran his hand through Chris' hair afterward) and has been a regular on both TruTV and Viceland shows.
They will be co-headlining the Pilot Light as part of the Friendlytown Presents... Stand-Up Live series. There will be a $5 cover (cash-only) and the show will begin at 7:30pm. 18+ admission, 21+ to drink.
https://www.facebook.com/events/348456438993468/
Email friendlytownmayor@aol.com with questions
Bike Walk Knoxville: Kids Love Bikes
April 22, 2018 — April 29, 2018
Category: Free event
Have any gently used bikes taking up space? Think that bike might look better spiffed up and earned by a deserving kid? We do too! Bring it down to the Bearden Beer Market any time between April 22-29 and get a draft beer for a penny to support the Kids Loves Bikes program, DreamBikes and the kids of the Vestal Boys and Girls Club.
Sergeant York: The Play
April 20, 2018 — May 28, 2018
Category: Free event, History & heritage and Theatre
April 20 will mark the opening night of another world premiere by national playwright Lisa Soland. This time she also sits in the director's chair, directing local actor Greg Helton in her new one-person play, SERGEANT YORK: THE PLAY.

Sergeant York: The Play depicts the life and times of Pall Mall, Tennessee resident, Alvin C. York, also known as Sergeant York, the most decorated Army soldier of WWI. York received the Medal of Honor for killing 28 German soldiers and singlehandedly capturing 132 others in the battle of the Argonne forest, France. Gary Cooper won an Academy Award for best actor portraying York in the beloved 1941 film, Sergeant York. Ms. Soland's live stage version also dramatizes what York accomplished in his community following the war. He built roads into Pall Mall and constructed the Alvin C. York Institute, which forever changed the lives of the people of The Valley of the Three Forks of the Wolf.

Ms. Soland presently teaches playwriting at Maryville College where her drama The Sniper's Nest premiered, as well as her hit comedy Waiting, both also directed by the playwright. She moved to Eastern Tennessee nine years ago from Hollywood, where she had directed and produced over 80 shows, 55 of which were original. Ms. Soland received a Tennessee Arts Commission Grant for her work on SERGEANT YORK: THE PLAY and has received full support from York's descendants making themselves available for interviews.
SERGEANT YORK: THE PLAY opens in the HUB student center, on the campus of West Park church, 8833 Middlebrook Pike, April 20 and April 21 at 7:30 pm. The play will then run Thursday through Saturday nights at 7:30 pm, as well as Saturday afternoons at 2 pm, with an additional performance on Memorial Day, May 28, 2018, at 7:30 pm.
Tickets are free. Secure your seat online at: http://www.westparkbaptist.org/sergeantyork/
Clarence Brown Theatre: Urinetown, the Musical
April 18, 2018 — May 6, 2018
Music and Lyrics by Mark Hollman; Book and Lyrics by Greg Kotis
"For anarchic, first-rate comic relief, get thee to Urinetown." Time Out New York
A water shortage caused by a 20-year drought has led to a government-enforced ban on private toilets. Citizens must use public amenities, regulated by a single malevolent company that profits by charging admission. Deciding he has had enough, a hero plans a revolution!
Winner of three Tony Awards, three Outer Critics Circle Awards, two Lucille Lortel Awards and two Obie Awards, this hilarious musical is a satire of capitalism, populism, bureaucracy, corporate mismanagement, politics, greed, and the musical theatre!
Clarence Brown Theatre, 1714 Andy Holt Ave on the UT campus, Knoxville, TN 37996. For information: 865-974-5161, www.clarencebrowntheatre.com. For tickets: 865-974-5161, 865-656-4444, www.knoxvilletickets.com
Ijams Nature Center: Exhibition by Alan and Diana Lyle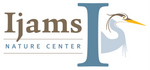 April 16, 2018 — April 28, 2018
Category: Festivals & special events, Free event and Science & nature
Stop by to see April's colorful photography exhibit by Alan and Diana Lyle in the Ijams' Hallway Gallery! Their majestic shots of wildlife and rustic architecture capture the smallest of details. http://www.adlphotography.com/ADLPHOTOGRAPHY/About_Us.html
More events at http://ijams.org/events/. Ijams Nature Center, 2915 Island Home Ave, Knoxville, TN 37920. Hours: Grounds and trails open during daylight hours. Call for Visitor Center hours. Information: 865-577-4717, www.ijams.org
Pellissippi State Community College: Media Technologies Design Exhibit
April 16, 2018 — April 27, 2018
Category: Exhibitions & visual art and Free event
This exhibit is a display of Media Technologies student design projects completed during the 2017-2018 academic year from the Communication Graphics and Design for Web and Print concentrations. The exhibit will showcase an extensive range and variety of visual communication solutions.
Hardin Valley Campus of Pellissippi State: 10915 Hardin Valley Road, Knoxville, TN 37932. Bagwell Center Gallery hours: M-F 10-6:30. Information: 865-694-6405, www.pstcc.edu/arts
TVUUC Gallery: Journeys: Marcia Goldenstein and Todd Johnson
April 8, 2018 — June 6, 2018
Category: Exhibitions & visual art and Free event
Free and open to the public - Reception Friday, April 13, 6:00 to 7:30 pm. Artists' talks at 6:30 pm.

Marcia Goldenstein approaches landscape painting through composites of different times and places, constructed in such a way as to produce new, believable and striking situations. The aerial view of the land is paired with a spectacular evening sky that dominates with its dramatic forms and hues. Giving substance and structure to color-infused air and atmosphere is in contrast to the dwarfed panorama below the horizon. Where they meet becomes the heart of the work. Goldenstein received her BFA and MFA degrees in Painting and Drawing from the University of Nebraska. She has been a visiting artist at the National Academy of Fine Arts, Bratislava, Slovakia; Sichuan University, Chengdu; Beihang University, Beijing; University of Texas, San Antonio; Arizona State University; University of Indianapolis; Tudor Hall, UK; College of the Ozarks; Knoxville Museum of Art; F.I.T, NY, Arrowmont School of Arts and Crafts; and many other schools and museums. She has an international exhibition record and is represented in numerous public and private collections in the US, Europe and China. She is currently Professor Emerita of Painting and Drawing at the University of Tennessee School of Art. marciagoldenstein.com

Todd Johnson finds art to be a res cogitans, "a thinking thing." As an art teacher, he shares the images and ideas of highly regarded artists with his students. In his own studio, this daily experience informs his own art. Indeed, his interest in acrylic painting in miniature on paint chips is in reflecting upon the nature of art itself. He's more broadly interested in the entirety of ideas surrounding the making, understanding and consuming of art. Johnson studied at Luther College and Eastern Michigan University. His work has been shown throughout the United States, including solo shows at The Clay Studio, in Philadelphia and Pewabic Pottery in Detroit; and traveling exhibitions originating from the San Diego Museum of Art and Baltimore Clayworks. He has received several grants including the Fulbright Memorial Fund Scholarship for travel in Japan, a Lincoln Center Education grant for Teaching Artist Training, and two National Endowment for the Arts awards for study at Anderson Ranch Arts Center and the School of the Art Institute of Chicago. toddjohnsonart.com
Tennessee Valley Unitarian Universalist Church, 2931 Kingston Pike, Knoxville, TN 37919. Gallery hours: M-Th 10-5, Su 10-1. Information: 865-523-4176, www.tvuuc.org
The Central Collective: UTILITY with Melissa Everett
April 6, 2018 — May 15, 2018
Category: Exhibitions & visual art, Fine Crafts and Free event
OPENING FIRST FRIDAY, APRIL 6, 6:00 PM-9:00PM
My journey as an artist began with the comfort and connection associated with quilt making. I taught myself to quilt in 2012 upon the arrival of my first son. It was one of those huge transitions in life when you don't really know what is about to happen next but you hold on and go for it. Much to my surprise, this "little hobby" I was embarking on would lead to huge personal growth, branching out and meeting some of the most inspirational people here in Knoxville.
Domestic life was a difficult adjustment for me, and through quilting I was able to find beauty and calm in the day to day hustle of child rearing. The historically woman-dominated craft of quilting was becoming a way of life for me, as it has for so many before me. For many years, women have been making these objects of utility to provide warmth and security to their loved ones, pouring their prayers and hardships into each one and weaving broken pieces back together. The quilt's utility is so appealing and practical, yet what goes into making the surface design of each quilt is so much more than useful--and this method of beautifying the home environment has a deep and rich history into which I step with each quilt I design..
Modern quilt making has evolved into a movement of personal expression which has spurred me to keep exploring, asking questions and searching for more. My work is evolving, centering me and satisfying my need to be stimulated visually through color, composition and concept. I've been influenced greatly by cut paper collage, abstract expressionism, print making and a love for what I call organic geometry. There is a deep satisfaction in the calculated imperfections that come from creating by hand and being a work in progress, because these processes resonate with my experience. I discover under-appreciated beauty in life's imperfections. This show is about how much more there is to life than UTILITY.
This show is dedicated to the women who have taught me and encouraged me to explore. https://www.melissaneverett.com
The Central Collective, 923 N. Central Street, Knoxville, TN 37917. Information: 865-236-1590, info@thecentralcollective.com, www.thecentralcollective.com
The Emporium Center: Joe Longobardi: Mind heart and the City
April 6, 2018 — April 27, 2018
Category: Exhibitions & visual art and Free event
A reception will take place on Friday, April 6, from 5:00-9:00 PM as part of First Friday activities downtown to which the public is invited to meet the artists and view the artwork.
Mind heart and the City documents downtown Asheville, North Carolina's most recent iteration of gentrification as it strives to maintain the diversity of its bohemian mountain culture. The images reveal a people and culture experiencing a paradigm shift as it transitions into the new millennium. The genesis of this project began approximately ten years earlier, and did not come to completion until 2017. The photographs in the exhibition and the two accompanying books were captured completely on film, shot over a ten year period. Although the use of film is not the main focus of the project, Joe Longobardi's intent was to rediscover the 20th century humanist approach to street photography via the utilization of old manual film cameras to explore and document city life. View a YouTube video at www.youtube.com/watch?v=_BLrweC47cA.
Joe Longobardi is a photographer, writer, musician, and illustrator who has worked professionally as a documentary and street photographer since 2008. He studied graphic design and Illustration at The Art Institute of Boston. He was also a founding member of the recording and touring Metal band Attika releasing several album in the U.S, Europe and Japan. Longobardi's photography has been exhibited at the Black Mountain Center for the Arts; the Biltmore Estate; Southeast Gallery of Photographic Art, Vero Beach, FL; CREGS Lens on Gender and Sexuality Exhibition, San Francisco, CA; Lenoir-Rhyne University; and the Asheville Art Museum. Solo exhibitions include Living Art at Asheville-Buncombe Technical Community College, and Urban Photography from the Streets of a Bohemian Mountain Town at UNC Asheville. His photos have appeared in numerous publications including Our State Magazine, The New York Times, F-Stop Magazine, Shelterforce Magazine, Mel Bay Publications, and the Laurel of Asheville Magazine. For more information, please visit http://joelongobardiphotography.com.
On display at the Emporium Center, 100 S. Gay Street, in downtown Knoxville. Exhibition hours are Monday-Friday, 9:00 AM - 5:00 PM. Information: (865) 523-7543 or www.knoxalliance.com.
The Emporium Center: Expressions by Derrick Freeman
April 6, 2018 — April 27, 2018
Category: Exhibitions & visual art and Free event
A reception will take place on Friday, April 6, from 5:00-9:00 PM as part of First Friday activities downtown to which the public is invited to meet the artists and view the artwork.
Derrick Freeman is a self-taught artist diagnosed with Autism, a neurodevelopmental disorder characterized by impaired verbal and non-verbal communication. By age two, he was completely non-verbal and unable to learn and use language like most children his age. By age three, art became his only form of communication, and he learned to express his perceptions of life and everyday living through drawings and artwork. Each piece of art tells the story of his journey with Autism. Freeman continues to break down the barriers of Autism through sharing his unique artistic talents with the community as well as advocating for more social inclusion for individuals with Autism.
Over the years, Derrick Freeman's artwork has been featured on WVLT-TV (Channel 8), at the Dogwood Arts Festival, the Knoxville Museum of Art Artists on Location, the Vanderbilt Kennedy Center, the Tennessee Disability Mega Conference, the Art Fair of Madisonville, Very Special Arts (VSA) of Tennessee, East Tennessee Historical Society, Blount Mansion, Davis Art Studio, Beck Cultural Exchange Center and Wilbur N. Daniel African American Cultural Center at Austin Peay State University. In addition, Derrick's art has been featured in several newspapers and magazines throughout Tennessee including: City View Magazine: Annual Arts Magazine and in the Tennessee Council on Developmental Disabilities Breaking Ground magazine. For additional information, please visit www.derrickfreemansart.com.
On display at the Emporium Center, 100 S. Gay Street, in downtown Knoxville. Exhibition hours are Monday-Friday, 9:00 AM - 5:00 PM. Information: (865) 523-7543 or www.knoxalliance.com.
The Emporium Center: Mike C. Berry: New Works
April 6, 2018 — April 27, 2018
Category: Exhibitions & visual art and Free event
A reception will take place on Friday, April 6, from 5:00-9:00 PM as part of First Friday activities downtown to which the public is invited to meet the artists and view the artwork.
This small exhibition will highlight the recent work of Mike C Berry. Considered a versatile painter who works in vibrant colors, bringing energy and rhythm to each work, Berry creates urban compositions that bend and twist the cityscapes that have become his identifiable style. His paintings consist of gestural brushstrokes and pure bright color. Recently, he illustrated a children's book, "The Curious Adventures of Wickl Wackl and his Friends" written by his friend Renee D'Elia-Zunino.
Mike C. Berry was the 2007 Dogwood Arts Festival Limited Edition Print Artist and received the Best Visual Artist in Knoxville award by the Knoxville News Sentinel Readers Poll in 2009. He has exhibited his work in numerous group exhibitions and a solo exhibition, Something Blue, in September 2017. He earned his MFA from the Savannah College of Art & Design. Berry is the gallery manager for the UT Downtown Gallery and is represented by The District Gallery in Knoxville and The River Gallery in Chattanooga. He and his wife Leah live in Knoxville with their daughter, Orly. For more information, please visit www.mikecberry.com.
On display at the Emporium Center, 100 S. Gay Street, in downtown Knoxville. Exhibition hours are Monday-Friday, 9:00 AM - 5:00 PM. Information: (865) 523-7543 or www.knoxalliance.com.