Calendar of Events
Sunday, April 29, 2018
McClung Museum: Civil War Lecture Series - Soldiers and Civilians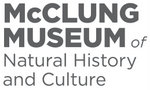 Category: Free event, History & heritage and Lectures
Civil War Lecture Series: Soldiers and Civilians, History as Documented by the Social Life of an Occupied City
The McClung Museum's 8th annual Civil War Lecture series, given by Civil War Curator Joan Markel, will be held at 2 p.m. one Sunday each month, January–April 2018 in the McClung Museum Auditorium. The lectures are free and open to the public.
This month's lecture is "Soldiers and Civilians: History as Documented by the Social Life of an Occupied City." Knoxville was not just a military post; throughout the war it was the center of social life in East Tennessee. Military personnel and civilians interacted to a significant extent and surviving stories are of lasting interest. Recent Civil War programming at Blount Mansion will be highlighted by executive director, David E. Hearnes.
McClung Museum of Natural History and Culture, 1327 Circle Park Dr on the UT campus, Knoxville, TN 37996. Hours: M-Sa 9-5, Su 1-5. Information: 865-974-2144, http://mcclungmuseum.utk.edu
The Big Camera: Pinhole Camera Day at Central Filling Station!
April 29, 2018
11 AM - 4 PM
Category: Exhibitions & visual art, Festivals & special events and Free event
At Central Filling Station, 900 N. Central Street, Knoxville, Tennessee 37917
Join us at Central Filling Station for food trucks and photography! In celebration of Worldwide Pinhole Day, you'll use one of our cameras to make an image, we will develop it in our Mobile Darkroom and you'll take it home! Your own unique piece of analog art can also be uploaded to www.PinholeDay.org if you wish to participate and be recognized online.
This event it 100% FREE and family-friendly! https://www.facebook.com/events/1509582635836817/
Knox County Public Library: Ars Poetica
Category: Festivals & special events, Free event and Literature & readings
In celebration of National Poetry Month, Knox County Public Library invites the public to Ars Poetica: Knoxville Reads Poetry. The event will take place 2:00-4:00 pm on Sunday, April 29 in the East Tennessee History Center auditorium, 601 South Gay Street. Knoxvillians will read poems of their choosing and share the reasons those works are meaningful to them. Knoxville Poet Laureate R. B. Morris will both provide introductory remarks and read from his work.
"We are excited with our lineup, and we're excited to have Knoxville's first poet laureate on the bill to read," Alan May, event coordinator, said. In addition to Morris, readers for Ars Poetica include spoken word artist Black Atticus, City Councilwoman Seema Singh Perez, City Court Judge John Rosson, County Commissioner Evelyn Gill, Sundress Academy's Creative Director Erin Elizabeth Smith, and members of Knox County Public Library staff, among others.
Readers will read poetry from Knox County Public Library's collection, and some poets will read from their own work. Anyone who wants to participate in the poetic excitement is invited to share by emailing reference@knoxlib.org or by sending a message to the library's Facebook account (@knoxreads) with their favorite poem and why they like it. One person will be chosen to receive a poem in print and will be invited to read at Ars Poetica.

"When you start talking about poetry, poetry lovers come out of the woodwork," May said. For more information about Ars Poetica, call 215-8700 or visit www.knoxlib.org.
Knoxville Handel Society Performs Haydn's The Creation.
Category: Music
Knoxville Handel Society will perform The Creation, by Franz Joseph Haydn, on Sunday, April 29 at 7:00 PM in the Cathedral of the Most Sacred Heart of Jesus at 711 S Northshore Drive, Knoxville.
The Creation is the highly esteemed oratorio depicting the Creation of the world, based on the Genesis biblical account of creation, and John Milton's poem, Paradise Lost. The KHS performance, sung in English, will include selected solos and choruses, somewhat abbreviated, due to the original score being quite lengthy. The KHS choir will be enhanced by 30-piece orchestra and professional soloists: Jami Rogers-Anderson, soprano; Michael Bundon, tenor; and Andrew Wentzel, bass. Wendell Boertje, Knoxville Handel Society Music Director, will conduct.
Tickets for The Creation are available online at https://buy.knoxvilletickets.com/online/article/khs2018 or by calling Knoxville Tickets at 865.656.4444. Adults $20; groups of 4 or more $15; College students $10; K-12 Students no charge. Security will be provided on premises.
The Cathedral, which is the mother church of the Diocese of Knoxville, was dedicated March 3, 2018 by Bishop Richard F. Stika and numerous Catholic dignitaries. The magnificent cathedral was in construction for two years. Knoxville Handel Society is the first community arts organization to perform in the 2018 Cathedral Concert Series, which provides opportunities for music ensembles to perform in Sacred Heart Cathedral and fosters appreciation of classical and sacred music.
Knoxville Handel Society: 865-689-6242, www.knoxhandel.com
Fourth + Gill Tour of Homes
Category: Festivals & special events and History & heritage
The residents of the Fourth & Gill neighborhood invite you to the 28th Anniversary Tour of Homes on Sunday, April 29th! Stroll through one of Knoxville's premier historic districts and step inside several neighborhood homes and the stately Central United Methodist Church. In addition, this year's tour will showcase the art of several local artists. Tour guests can take a leisurely walk through the neighborhood to visit homes, or guests can ride a red trolley bus – with a resident tour guide host – from point to point.
Advanced tickets cost $12 (free for children 12 and under) and can be purchased online (www.fourthandgill.org). Tickets may be purchased the day of the event for $15 (free for children 12 and under). The Tour lasts from 1:00-6:00pm and begins at Central United Methodist Church, 201 Third Avenue (corner of Third and Morgan). Parking is located across Morgan Street from the church.
Oak Ridge Playhouse: A Funny Thing Happened on the Way to the Forum
April 27, 2018 — May 13, 2018
Category: Comedy, Music and Theatre
Showtimes
Fri Apr 27, 2018 | 8:00PM
Sat Apr 28, 2018 | 8:00PM
Thu May 3, 2018 | 8:00PM
Fri May 4, 2018 | 8:00PM
Sat May 5, 2018 | 8:00PM
Sun May 6, 2018 | 2:00PM
Fri May 11, 2018 | 8:00PM
Sat May 12, 2018 | 8:00PM
Sun May 13, 2018 | 2:00PM
Broadway's greatest musical farce is back! Stephen Sondheim's joyous romp through ancient Rome is light, fast-paced, witty, irreverent, and one of the funniest shows ever written. In exchange for his freedom, a crafty slave struggles to win the hand of a beautiful but slow-witted courtesan for his young master by devising a master plan that becomes a domino of twists and turns with cases of mistaken identity, slamming doors, love potions, and chases.--"Something for everyone, a comedy tonight!"
Oak Ridge Playhouse, 227 Broadway, Oak Ridge, TN 37830. Information and tickets: 865-482-9999, www.orplayhouse.com
Dogwood Arts: Festival on Market Square
April 27, 2018 — April 29, 2018
Category: Culinary arts, Dance, Exhibitions & visual art, Festivals & special events, Fine Crafts, Free event, Kids & family and Music
Market Square and the surrounding streets will be transformed into a vibrant art fair featuring juried artwork from local and regional artisans, live entertainment, activities for children, food trucks, a beer garden, and much more. More than 90 juried artists will feature and sell their work at the festival. Artisans working in mixed media, clay, drawing/pastels, glass, jewelry, leather, metal, painting, photography, sculpture, and wood will be selling their wares. "Since co-chairing with Brooke Carper over the past 6 years, this is the largest festival we have been a part of, based on the number of artists, food vendors, and Creation Station vendors", says Dogwood Arts Festival Co-Chair Shanna Browning. The entertainment on the Bill Lyons Market Square Stage is something not to be missed this year. From local favorite Josiah & the Greater Good to Nashville-based Friday night headliners Carolina Story, the diversity in the full lineup this year will appeal to all audiences.
In addition to the Bill Lyons Market Square Stage, the Children's Stage, located behind the East Tennessee Historical Society, will showcase live entertainment geared toward children. Creation Station will also have entertaining family-style craft activities throughout the festival for children of all ages and their families.
The Blooming Beer Garden is back this year! Enjoy a craft beer from Yee-Haw Brewing Company out of Johnson City, Tennessee right in the middle of Market Square!
Times: Friday: 11:00am – 9:00pm; Saturday: 10:00am – 9:00pm; Sunday: 11:00am – 5:00pm
Cost: Free
Dogwood Arts: 865-637-4561, www.dogwoodarts.com
Tiger Lily Theatre: A Night of Shorts
April 26, 2018 — April 29, 2018
Category: Theatre
This annual theatrical event showcases new, unpublished works; directed, performed, and produced by local artists. For the last seven years, Tiger Lily Theatre has made it part of its mission to provide opportunities for new writers, performers, directors, technicians, and designers. This production offers a forum to explore and develop their craft further as well as encourage new and aspiring theatre artists. The result is a wildly diverse and engaging evening of live theatre that has become an audience favorite.
Tickets are $15 for adults, $12 for students and seniors. We accept both cash and card at the door. Reservations are highly encouraged and can be secured by emailing TigerLilyTheatreTn@gmail.com. Held at Modern Studio. Info: https://www.modernstudio.org/events/
Tiger Lily Theatre: 770-560-2767, www.tigerlilytheatre.org
Bike Walk Knoxville: Kids Love Bikes
April 22, 2018 — April 29, 2018
Category: Free event
Have any gently used bikes taking up space? Think that bike might look better spiffed up and earned by a deserving kid? We do too! Bring it down to the Bearden Beer Market any time between April 22-29 and get a draft beer for a penny to support the Kids Loves Bikes program, DreamBikes and the kids of the Vestal Boys and Girls Club.
Sergeant York: The Play
April 20, 2018 — May 28, 2018
Category: Free event, History & heritage and Theatre
April 20 will mark the opening night of another world premiere by national playwright Lisa Soland. This time she also sits in the director's chair, directing local actor Greg Helton in her new one-person play, SERGEANT YORK: THE PLAY.

Sergeant York: The Play depicts the life and times of Pall Mall, Tennessee resident, Alvin C. York, also known as Sergeant York, the most decorated Army soldier of WWI. York received the Medal of Honor for killing 28 German soldiers and singlehandedly capturing 132 others in the battle of the Argonne forest, France. Gary Cooper won an Academy Award for best actor portraying York in the beloved 1941 film, Sergeant York. Ms. Soland's live stage version also dramatizes what York accomplished in his community following the war. He built roads into Pall Mall and constructed the Alvin C. York Institute, which forever changed the lives of the people of The Valley of the Three Forks of the Wolf.

Ms. Soland presently teaches playwriting at Maryville College where her drama The Sniper's Nest premiered, as well as her hit comedy Waiting, both also directed by the playwright. She moved to Eastern Tennessee nine years ago from Hollywood, where she had directed and produced over 80 shows, 55 of which were original. Ms. Soland received a Tennessee Arts Commission Grant for her work on SERGEANT YORK: THE PLAY and has received full support from York's descendants making themselves available for interviews.
SERGEANT YORK: THE PLAY opens in the HUB student center, on the campus of West Park church, 8833 Middlebrook Pike, April 20 and April 21 at 7:30 pm. The play will then run Thursday through Saturday nights at 7:30 pm, as well as Saturday afternoons at 2 pm, with an additional performance on Memorial Day, May 28, 2018, at 7:30 pm.
Tickets are free. Secure your seat online at: http://www.westparkbaptist.org/sergeantyork/
Flying Anvil Theatre: Carrying a Torch
April 20, 2018 — May 13, 2018
Flying Anvil Anvil Theatre takes a twisted comedic look at love, bad breakups and revenge in Carrying a Torch. The show features a quartet of female singers performing jazz and blues standards, Broadway show tunes and even a little rock and roll, all arranged by acclaimed local musician, Musical Director Wendel Werner.
Writer/Director Jayne Morgan says the cabaret-style musical is a special reunion for her and Werner. "A couple of decades ago, we did a version of this show with a cabaret act. I've always wanted to work with him again and we're finally making it happen with this updated version. It's a fun show, particularly for anyone who has ever suffered through a bad breakup…and lived to laugh about it." Morgan says. "In the second act, audiences get a chance to share their own stories. Which could get interesting." Werner is a well-known jazz musician who recently directed an all-female version of Jesus Christ Superstar. Morgan is Artistic Director of Flying Anvil Theatre, which opened a new theatre space in Rocky Hill in 2017.
Carrying a Torch showcases familiar and new faces to local audiences. Dana Wham (The Great American Trailer Park Musical) and Jessica Magers-Rankin (The Big F.A.T. Holiday Cabaret) appeared in previous musicals for the theatre. Making their F.A.T. debuts are Broadway veteran Laura Beth Wells, who is also Associate Producer of the show, and recent UT Theatre graduate Lauren Winder. Terry Pfeiffer stage manages.
"We've had some fabulous voices on our stage," Morgan says. "But this cast tops them all. The harmonies Wendel has created are just thrilling. Jaw-droppingly good. If you love harmony, you really shouldn't miss this."
Carrying a Torch has two preview performances Wednesday, April 18 (Pay What You Can night), and Thursday, April 19, and opens on Friday, April 20, with an after-party with cast and crew. The show runs for four weeks only – through May 13. Wednesday through Saturdays at 7:30 and Sunday matinees at 2:00 pm. Tickets are available online at flyinganviltheatre.com, or reservations can be made by calling 865-357-1309.
Flying Anvil Theatre, 1300 Rocky Hill Road, Knoxville.
Theatre Knoxville Downtown: Sherlock's Last Case
April 20, 2018 — May 6, 2018
Category: Theatre
Part of the 2017-18 "Best of Theatre Knoxville Downtown" Season!
By Charles Marowitz. Picking up where the famous stories ended, the play centers on a death threat against Sherlock Holmes by the supposed son of his late nemesis, Professor Moriarty. Oddly enough, however, Holmes is warned of the plot by Moriarty's daughter, to whom Holmes (who turns out to be quite a ladies' man) is strongly attracted. The plot then twists and turns until Holmes finds himself imprisoned in a dank cellar, trapped not by young Moriarty but, to his shocked surprise, by the good Dr. Watson—who, it turns out, has long been bitterly resentful of his second-class status as Holmes' lackey. After Holmes' demise Watson comes into his own, or seems to, until a number of impostors turn up claiming to be the real Sherlock Holmes. In sorting all this out the play mixes humor and suspense in equal amounts, leading to a stunning final twist that will surely catch audiences by complete and breath-stopping surprise.
"Sherlock's Last Case is certainly a wonder … throwing social consciousness to the wind and simply entertaining an audience with a delightful theatrical sleight-of-hand."
—LA Daily News
Theatre Knoxville Downtown, 319 North Gay Street, Knoxville, TN 37917. Information & tickets: 865-544-1999, www.theatreknoxville.com