Calendar of Events
Wednesday, April 11, 2018
Fountain City Art Center: Central High School National Arts Honor Society

April 11, 2018 — April 19, 2018
Category: Exhibitions & visual art, Fine Crafts and Free event
Reception: Thursday, April 19, 6:00 PM to 7:30 PM. Free and open to the public.
Exhibit viewing hours: Hours: Tu & Th 9-5, W & F 10-5, 2nd-4th Sa 10-1. Fountain City Art Center, 213 Hotel Ave, Knoxville, TN 37918. Information: 865-357-2787, www.fountaincityartcenter.com
The Mill and Mine: Judah & the Lion
April 11, 2018 — April 12, 2018
Category: Music
Knoxville will be a stop for Judah & the Lion on April 11 and 12, 2018 during their Going to Mars Tour.
Join us this spring for a rollicking good time with"Take It All Back" band Judah & the Lion! They're sure to bring their chart-topping mix of folk, hip-hop and rock to the stage, along with their notoriously rowdy live show magic.
The Mill & Mine, 227 W. Depot Avenue, Knoxville, TN 37917. Tickets/information: http://themillandmine.com
Goodwill Industries: 47th Annual Goodwill Awards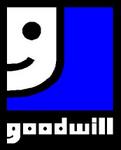 April 11, 2018
8:00-9:30AM
Category: Fundraisers
Every year, Goodwill Industries-Knoxville provides job training and employment services to thousands of individuals with barriers in our East Tennessee community. We change lives by helping people realize, train for, and achieve their career goals.
In celebration of the successes of those we serve, we are pleased to host the 47th Annual Goodwill Awards and Annual meeting on Wednesday, April 11 at the Emporium Center. For those who have attended the event in the past, please note the new time and venue!
Our goal is to raise $10,000 to support Goodwill's program participant activities throughout the year, such as:
- adaptive equipment needs
- training materials
- computer and software updates for our computer training program
- medical tools and supplies for our certified nurse assistant class
- transportation assistance for our program participants with limited access
Tickets to the event include a hearty breakfast buffet. We encourage you to bring a guest who may not be familiar with Goodwill's work so they can learn about our life-changing impact.
If you have any further questions or would like to register as a sponsor or purchase tickets over the phone, please contact a member of the Goodwill Marketing Team at 865.588.8567.
Wednesday, April 11 at 8:00 - 9:30 AM at The Emporium Center,
100 S Gay St, Knoxville, Tennessee 37902.
Goodwill Industries-Knoxville: 865-588-8567, www.gwiktn.org
Knoxville Children's Theatre: Auditions for Tales Of A 4th-Grade Nothing
Category: Auditions, Free event, Kids & family and Theatre
Knoxville Children's Theatre (KCT) will hold auditions on Wednesday, April 11 for the upcoming stage production of "Tales Of A 4th Grade Nothing," based on the classic novel by Judy Blume. Everyone makes such a fuss about Fudge, Peter Hatcher's little brother. The dentist, the shoe saleslady, the beautiful secretary… everyone in New York City! But when Fudge messes with Peter's pet turtle Dribble, it's Peter's turn to make a fuss!
The audition will take place from 4:30 PM to 7:30 PM at KCT at 109 E. Churchwell Avenue. Auditions are by appointment only. Auditioners may choose from the following appointment times: 4:30 PM, 5:00 PM, 5:30 PM, 6:00 PM, 6:30 PM, 7:00 PM, and 7:30 PM. Six auditioners will be seen at each appointment time; a maximum of 42 auditioners will be seen.
There at least 17 available positions. There are many roles for boys and girls. Many actors will play multiple roles. Although the minimum age to audition is 8, there are plum roles for older actors too. There are at least four positions for performers making his/her KCT debut. Auditioners should prepare a SHORT one-minute monologue from a play or novel. The monologue should feature a theatrical level of volume and expression.
The play's genre is broad comedy. Choose an appropriate monologue with large theatrical ranges, preferably from a published play. No songs or poems. Monologues will be evaluated on volume, clearness of diction, depth of emotional expression, and comic timing. Ability of physical transformation is a major plus. Auditioners should bring their calendars. All actors will be asked to list all conflicts with the rehearsal schedule. The director will make every attempt to work around conflicts, whenever possible. Rehearsals will begin on or around Sunday, April 22, continuing through Thursday, June 7. No rehearsals are held over Memorial Day weekend. Rehearsals are held Sunday, Monday, Wednesday, and Thursday evenings. Actors should expect to attend most, but not all, rehearsals. Conflicts may be listed at audition. Tech rehearsals, on May 31, June 3, 4, 6 & 7 are mandatory.
Actors must also be available for all 14 regular performances: June 8 through 24, Thursdays through Sundays.
To make an audition appointment: visit http://knoxvillechildrenstheatre.com/register-for-an-audition/
You will find some helpful tips for your audition at: http://knoxvillechildrenstheatre.com/audition-tips/
Knoxville Children's Theatre, 109 E. Churchwell Avenue, Knoxville, TN 37917.
Knoxville Civic Auditorium: Jeff Dunham, Ventriloquist
America's favorite ventriloquist, Jeff Dunham, is bringing his cast of characters on the road for his "Passively Aggressive" Tour. Don't miss your chance to experience the hilarious Jeff Dunham LIVE in Knoxville on April 11, 2019 at the Knoxville Civic Auditorium!
Knoxville Civic Auditorium and Coliseum, 500 Howard Baker Jr Blvd, Knoxville, TN 37915. Information: www.knoxvillecoliseum.com
East TN Farmers Association: Farmers Markets
April 10, 2018 — November 24, 2018
Category: Culinary arts, Free event and Science & nature
Tuesdays 3-6 PM: Ebenezer Road Farmers Market, 1001 Ebenezer Road, Knoxville
Wednesdays 3-6 PM: Oak Ridge Farmers Market, Jackson Square
Fridays 3-6 PM: Lakeshore Park Farmers Market, 5908 Lyons View Drive, Knoxville
Saturdays 8 AM-Noon: Oak Ridge Farmers Market, Jackson Square
We bring the farm to you! Since 1976, the East TN Farmers Association (FARM) has offered fresh, local food and farm-based crafts. We have three convenient farmers market locations. All three locations offer sustainably produced grass-fed meat, hand-picked produce, farm fresh eggs, artisan bread and cheese, local honey, flowers and farm-based crafts. We inspect our vendors to make sure they are 100 percent local, all the time. The market is open mid-April through late November. Join us this season for high-quality food and crafts, in a convenient location!
http://www.easttnfarmmarkets.org/index.asp
TVUUC Gallery: Journeys: Marcia Goldenstein and Todd Johnson
April 8, 2018 — June 6, 2018
Category: Exhibitions & visual art and Free event
Free and open to the public - Reception Friday, April 13, 6:00 to 7:30 pm. Artists' talks at 6:30 pm.

Marcia Goldenstein approaches landscape painting through composites of different times and places, constructed in such a way as to produce new, believable and striking situations. The aerial view of the land is paired with a spectacular evening sky that dominates with its dramatic forms and hues. Giving substance and structure to color-infused air and atmosphere is in contrast to the dwarfed panorama below the horizon. Where they meet becomes the heart of the work. Goldenstein received her BFA and MFA degrees in Painting and Drawing from the University of Nebraska. She has been a visiting artist at the National Academy of Fine Arts, Bratislava, Slovakia; Sichuan University, Chengdu; Beihang University, Beijing; University of Texas, San Antonio; Arizona State University; University of Indianapolis; Tudor Hall, UK; College of the Ozarks; Knoxville Museum of Art; F.I.T, NY, Arrowmont School of Arts and Crafts; and many other schools and museums. She has an international exhibition record and is represented in numerous public and private collections in the US, Europe and China. She is currently Professor Emerita of Painting and Drawing at the University of Tennessee School of Art. marciagoldenstein.com

Todd Johnson finds art to be a res cogitans, "a thinking thing." As an art teacher, he shares the images and ideas of highly regarded artists with his students. In his own studio, this daily experience informs his own art. Indeed, his interest in acrylic painting in miniature on paint chips is in reflecting upon the nature of art itself. He's more broadly interested in the entirety of ideas surrounding the making, understanding and consuming of art. Johnson studied at Luther College and Eastern Michigan University. His work has been shown throughout the United States, including solo shows at The Clay Studio, in Philadelphia and Pewabic Pottery in Detroit; and traveling exhibitions originating from the San Diego Museum of Art and Baltimore Clayworks. He has received several grants including the Fulbright Memorial Fund Scholarship for travel in Japan, a Lincoln Center Education grant for Teaching Artist Training, and two National Endowment for the Arts awards for study at Anderson Ranch Arts Center and the School of the Art Institute of Chicago. toddjohnsonart.com
Tennessee Valley Unitarian Universalist Church, 2931 Kingston Pike, Knoxville, TN 37919. Gallery hours: M-Th 10-5, Su 10-1. Information: 865-523-4176, www.tvuuc.org
The Central Collective: UTILITY with Melissa Everett
April 6, 2018 — May 15, 2018
Category: Exhibitions & visual art, Fine Crafts and Free event
OPENING FIRST FRIDAY, APRIL 6, 6:00 PM-9:00PM
My journey as an artist began with the comfort and connection associated with quilt making. I taught myself to quilt in 2012 upon the arrival of my first son. It was one of those huge transitions in life when you don't really know what is about to happen next but you hold on and go for it. Much to my surprise, this "little hobby" I was embarking on would lead to huge personal growth, branching out and meeting some of the most inspirational people here in Knoxville.
Domestic life was a difficult adjustment for me, and through quilting I was able to find beauty and calm in the day to day hustle of child rearing. The historically woman-dominated craft of quilting was becoming a way of life for me, as it has for so many before me. For many years, women have been making these objects of utility to provide warmth and security to their loved ones, pouring their prayers and hardships into each one and weaving broken pieces back together. The quilt's utility is so appealing and practical, yet what goes into making the surface design of each quilt is so much more than useful--and this method of beautifying the home environment has a deep and rich history into which I step with each quilt I design..
Modern quilt making has evolved into a movement of personal expression which has spurred me to keep exploring, asking questions and searching for more. My work is evolving, centering me and satisfying my need to be stimulated visually through color, composition and concept. I've been influenced greatly by cut paper collage, abstract expressionism, print making and a love for what I call organic geometry. There is a deep satisfaction in the calculated imperfections that come from creating by hand and being a work in progress, because these processes resonate with my experience. I discover under-appreciated beauty in life's imperfections. This show is about how much more there is to life than UTILITY.
This show is dedicated to the women who have taught me and encouraged me to explore. https://www.melissaneverett.com
The Central Collective, 923 N. Central Street, Knoxville, TN 37917. Information: 865-236-1590, info@thecentralcollective.com, www.thecentralcollective.com
UT Downtown Gallery: Clarence Morgan - On the Fringe of Conformity
April 6, 2018 — April 28, 2018
Category: Exhibitions & visual art and Free event
Artist Lecture: Thursday, April 5, 7:30 PM, McCarty Auditorium, Art+ Architecture Building
Opening Reception: Friday, April 6, 5-9PM
Clarence Morgan is a visual artist whose studio focus is centered on painting, drawing and printmaking – often of an abstract nature. Utilizing random shapes and biomorphic forms within an intricate network of drawing, collage elements and subtle color, Morgan's work ranges from highly patterned organic painting compositions to meticulously articulated and somewhat minimal collage-drawings. He approaches each work intuitively allowing the forms and elements to find their own natural cadence visual pulse. He studied painting and drawing at the Pennsylvania Academy of The Fine Arts with continued study in painting at the University of Pennsylvania's Graduate School of Fine Arts (now renamed Penn Design). Morgan's prints, paintings and works on paper can be found in the collections of the Walker Art Center, Minneapolis Institute of Arts, the Pennsylvania Academy of The Fine Arts, Asheville Museum of Art, Cleveland Museum of Art and Weisman Museum of Art as well as many private collections throughout the United Sates. Clarence Morgan resides in Minneapolis, MN where he maintains a studio and is a Professor of Art at the University of Minnesota.
UT Downtown Gallery, 106 S. Gay St, Knoxville, TN 37902. Hours: W-F 11-6, Sa 10-3. Information: 865-673-0802, http://web.utk.edu/~downtown
The Emporium Center: Joe Longobardi: Mind heart and the City
April 6, 2018 — April 27, 2018
Category: Exhibitions & visual art and Free event
A reception will take place on Friday, April 6, from 5:00-9:00 PM as part of First Friday activities downtown to which the public is invited to meet the artists and view the artwork.
Mind heart and the City documents downtown Asheville, North Carolina's most recent iteration of gentrification as it strives to maintain the diversity of its bohemian mountain culture. The images reveal a people and culture experiencing a paradigm shift as it transitions into the new millennium. The genesis of this project began approximately ten years earlier, and did not come to completion until 2017. The photographs in the exhibition and the two accompanying books were captured completely on film, shot over a ten year period. Although the use of film is not the main focus of the project, Joe Longobardi's intent was to rediscover the 20th century humanist approach to street photography via the utilization of old manual film cameras to explore and document city life. View a YouTube video at www.youtube.com/watch?v=_BLrweC47cA.
Joe Longobardi is a photographer, writer, musician, and illustrator who has worked professionally as a documentary and street photographer since 2008. He studied graphic design and Illustration at The Art Institute of Boston. He was also a founding member of the recording and touring Metal band Attika releasing several album in the U.S, Europe and Japan. Longobardi's photography has been exhibited at the Black Mountain Center for the Arts; the Biltmore Estate; Southeast Gallery of Photographic Art, Vero Beach, FL; CREGS Lens on Gender and Sexuality Exhibition, San Francisco, CA; Lenoir-Rhyne University; and the Asheville Art Museum. Solo exhibitions include Living Art at Asheville-Buncombe Technical Community College, and Urban Photography from the Streets of a Bohemian Mountain Town at UNC Asheville. His photos have appeared in numerous publications including Our State Magazine, The New York Times, F-Stop Magazine, Shelterforce Magazine, Mel Bay Publications, and the Laurel of Asheville Magazine. For more information, please visit http://joelongobardiphotography.com.
On display at the Emporium Center, 100 S. Gay Street, in downtown Knoxville. Exhibition hours are Monday-Friday, 9:00 AM - 5:00 PM. Information: (865) 523-7543 or www.knoxalliance.com.
The Emporium Center: Expressions by Derrick Freeman
April 6, 2018 — April 27, 2018
Category: Exhibitions & visual art and Free event
A reception will take place on Friday, April 6, from 5:00-9:00 PM as part of First Friday activities downtown to which the public is invited to meet the artists and view the artwork.
Derrick Freeman is a self-taught artist diagnosed with Autism, a neurodevelopmental disorder characterized by impaired verbal and non-verbal communication. By age two, he was completely non-verbal and unable to learn and use language like most children his age. By age three, art became his only form of communication, and he learned to express his perceptions of life and everyday living through drawings and artwork. Each piece of art tells the story of his journey with Autism. Freeman continues to break down the barriers of Autism through sharing his unique artistic talents with the community as well as advocating for more social inclusion for individuals with Autism.
Over the years, Derrick Freeman's artwork has been featured on WVLT-TV (Channel 8), at the Dogwood Arts Festival, the Knoxville Museum of Art Artists on Location, the Vanderbilt Kennedy Center, the Tennessee Disability Mega Conference, the Art Fair of Madisonville, Very Special Arts (VSA) of Tennessee, East Tennessee Historical Society, Blount Mansion, Davis Art Studio, Beck Cultural Exchange Center and Wilbur N. Daniel African American Cultural Center at Austin Peay State University. In addition, Derrick's art has been featured in several newspapers and magazines throughout Tennessee including: City View Magazine: Annual Arts Magazine and in the Tennessee Council on Developmental Disabilities Breaking Ground magazine. For additional information, please visit www.derrickfreemansart.com.
On display at the Emporium Center, 100 S. Gay Street, in downtown Knoxville. Exhibition hours are Monday-Friday, 9:00 AM - 5:00 PM. Information: (865) 523-7543 or www.knoxalliance.com.
The Emporium Center: Mike C. Berry: New Works
April 6, 2018 — April 27, 2018
Category: Exhibitions & visual art and Free event
A reception will take place on Friday, April 6, from 5:00-9:00 PM as part of First Friday activities downtown to which the public is invited to meet the artists and view the artwork.
This small exhibition will highlight the recent work of Mike C Berry. Considered a versatile painter who works in vibrant colors, bringing energy and rhythm to each work, Berry creates urban compositions that bend and twist the cityscapes that have become his identifiable style. His paintings consist of gestural brushstrokes and pure bright color. Recently, he illustrated a children's book, "The Curious Adventures of Wickl Wackl and his Friends" written by his friend Renee D'Elia-Zunino.
Mike C. Berry was the 2007 Dogwood Arts Festival Limited Edition Print Artist and received the Best Visual Artist in Knoxville award by the Knoxville News Sentinel Readers Poll in 2009. He has exhibited his work in numerous group exhibitions and a solo exhibition, Something Blue, in September 2017. He earned his MFA from the Savannah College of Art & Design. Berry is the gallery manager for the UT Downtown Gallery and is represented by The District Gallery in Knoxville and The River Gallery in Chattanooga. He and his wife Leah live in Knoxville with their daughter, Orly. For more information, please visit www.mikecberry.com.
On display at the Emporium Center, 100 S. Gay Street, in downtown Knoxville. Exhibition hours are Monday-Friday, 9:00 AM - 5:00 PM. Information: (865) 523-7543 or www.knoxalliance.com.