Calendar of Events
Sunday, March 11, 2018
Church of the Ascension: Concert for Choir and Orchestra
Category: Music
Sunday, March 11, at 4:30PM, the Choirs of the Ascension and Westminster Presbyterian Church with perform Requiem and Messe cum Jubilo. James Fellenbaum will conduct.
Church of the Ascension, 800 S Northshore Dr, Knoxville, TN 37919. Information: 865-588-0589, www.knoxvilleascension.org
Bijou Theatre: Steven Curtis Chapman
Category: Music
In a career that has spanned 30 years, Steven Curtis Chapman is the most awarded artist in Christian music history with 58 Gospel Music Association Dove Awards, five GRAMMYs, an American Music Award, 48 No. 1 singles, selling over 11 million albums, with ten RIAA-certified gold and platinum albums to his credit. He has been on "Good Morning America," "CBS Sunday Morning," CNN, MSNBC, "60 Minutes," "E! Entertainment", "The Today Show," "Fox & Friends," "CBS This Morning," "The Tonight Show," Glenn Beck's "The Blaze," as well as appearing in the pages of People, Billboard, Parents Magazine, and more. Steven released his memoir, Between Heaven & The Real World, on March 7, 2017 (Revell) and appeared exclusively on "Fox & Friends" to talk about the book. Between Heaven & The Real World also made the Publisher's Weekly best-sellers list two times and the Evangelical Christian Publishers Association best-sellers list.
With countless tours under his belt, Chapman continues performing on the road at numerous festivals and events, most recently headlining the successful Rock & Worship Roadshow Spring 2017. This summer, Chapman wrapped his third season hosting the monthly "Sam's Place: Music For The Spirit" concert series at Nashville's historic Ryman Auditorium, where a portion of each ticket sale went to Show Hope, a movement Chapman and his wife, Mary Beth, started to care for orphans.
Bijou Theatre, 803 S. Gay Street, Knoxville, TN 37902. Information/tickets: 865-522-0832, www.knoxbijou.com, www.ticketmaster.com
Knoxville Museum of Art: Second Sunday Docent Tours & Art Activities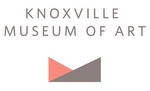 Category: Exhibitions & visual art, Free event and Lectures
Each Second Sunday of the month at 2pm, docents offer free guided tours of Higher Ground, Currents, and traveling exhibitions to the public. In order to reach a broader audience the KMA offers Spanish speaking tours once a month at 3pm. From 1-4pm there will also be art activities for all ages!
Knoxville Museum of Art, 1050 World's Fair Park Dr, Knoxville, TN 37916. Hours: Tuesday-Saturday, 10AM-5PM, Sunday, 1-5PM. Information: 865-525-6101, www.knoxart.org
Arrowmont School of Arts and Crafts: Artist-in-Residence Exhibit: Alternative Bodies
March 10, 2018 — May 5, 2018
Category: Exhibitions & visual art and Free event
Please join us for the reception on Saturday, April 7th in the Blain Gallery for light refreshments.
Arrowmont School of Arts and Crafts announces Alternative Bodies, a group exhibition showcasing new work by the 2017-2018 Arrowmont Artists-in-Residence: Xia Zhang, Paige Ward, Elyse-Krista Mische, Emily Culver, and Max Adrian. In vulnerable ways, these artists touch on a variety of topics related to the body such as queerness, sexuality, faith, race, and death. These artists are playful and inventive with their processes in order to start conversations that may otherwise be difficult to digest.
Works such as those by Zhang, Culver, and Adrian focus on matters of flesh and bone: what it means to touch bodies, to express ourselves through our bodies and the objects we interact with, to be celebrated, stigmatized, or separated because of our bodies. Tactility is a key element for these works which span a breadth of materials like faux-fur, orange peels, and rubber. Works by Mische and Ward, on the other hand, consider spiritual existences in pursuit of greater understanding of our mortality and what lies in wait beyond the body. Objects like concrete pillows and monumental papier-mâché vessels reference the body through its absence. Metaphors for faith and self-preservation speak to multiple possibilities of seeking and finding comfort.
Collectively, all five artists encourage the viewer to contemplate other perspectives and expressions of humanness at a time when the world feels more divided than unified. Alternative Bodies aspires to a level of empathy and compassion for the hopes, hardships, and successes we all have within our physical forms.
The Artists-in-Residence Program is an 11-month program which provides early career, self-directed artists time, space and support to experiment and develop a new body of work in a creative community environment. Each year, five artists of different media are selected for the eleven-month program, which begins mid-June and continues through late May of the following year. Participants receive exhibition opportunities, teaching experience, professional development and a private studio.
In the Sandra J. Blain Gallery, Arrowmont School of Arts and Crafts, 556 Parkway, Gatlinburg, TN 37738. Information: 865-436-5860, www.arrowmont.org
Oak Ridge Art Center: Metamorphosis III: Recycle to Art
March 10, 2018 — April 28, 2018
Category: Exhibitions & visual art, Fine Crafts and Free event
The exhibition will open on March 10 from 7 to 9 pm with a gallery talk at 6:30
Featuring local artists whose work is composed of reused or re-imagined materials, ephemera, or found objects.
Oak Ridge Art Center, 201 Badger Avenue, Oak Ridge, TN 37830. Hours: Tu-F 9-5, Sa-M 1-4. Information: 865-482-1441, www.oakridgeartcenter.org
Central Filling Station: Grand Opening Extravaganza!
March 10, 2018 — March 11, 2018
Category: Culinary arts, Festivals & special events, Kids & family and Music
Central Filling Station, 900 N. Central Street, Knoxville, Tennessee 37917
Join us as we celebrate the "official" grand opening of Knoxville's first full-service food truck park. Eat, Drink, Shop, Explore, and Enjoy our neighborhood! Schedule below (subject to change because major weather events possible always!):
Saturday 3/10 -
11AM - 3PM: Lumen (sun) prints with The Big Camera #kidapproved
TBD: Elkmont Exchange brews on tap
5PM: Performance by Sandsation Dance and Yoga
6PM - 8PM: LIVE MUSIC by The New Johns Creek Grass
Sunday 3/11 -
11AM - 3PM: Brunch & Browse #3 featuring Beer Cocktails from our friends Libacious Cocktail Catering
11AM - 3PM: Open House & Photo Booth @ The Hive
11:30AM: Bend & Brunch: Central Filling Station Grand Opening @ Glowing Body Yoga & Healing Arts (followed by an Open House)
3PM - 5PM: LIVE MUSIC by Jubal
+ more! Food truck schedule available at knoxfoodpark.com
https://www.facebook.com/events/197945667623085/
Tennessee Stage Company: New Play Festival World Premiere Production: Acts of Love
March 9, 2018 — March 25, 2018
Category: Theatre
Check out the full festival schedule and details here: http://tennesseestage.com/2018/01/05/new-play-festival-2018/
by Paul Leeper
Three very unusual looks at love which comes in many guises.
As everyone knows, love is not for the faint of heart.
March 9–25 at Theatre Knoxville Downtown
Thursday thru Saturday at 8pm & Sunday matinees at 3pm
For tickets and more information, please contact Tennessee Stage Company: 865-546-4280, www.tennesseestage.com
7th Annual Circus Extravaganza Dragonfly Aerial Arts
March 9, 2018 — March 11, 2018
Category: Dance, Kids & family and Theatre
This year's theme is Outta Space. Explore this family-friendly inter-planetary circus spectacle with astronauts, aliens and distant destinations. Join our aerialists, stilt walkers, jugglers, acrobats, wire walkers and clowns for laughter and daring adventures in outer space.
March 9-10, 7:30 p.m.
March 10-11, 2 p.m.
In the Clayton Performing Arts Center. Hardin Valley Campus of Pellissippi State: 10915 Hardin Valley Road, Knoxville, TN 37932. Information: 865-694-6405, www.pstcc.edu/arts
Knoxville Theatre Club: The Story Story
March 8, 2018 — March 24, 2018
Category: Kids & family and Theatre
The Story Story, a new original offering from local duo Sara Gaddis and JP Schuffman, is an exciting twist on the classic hero's tale. In the tradition of the fully realized fantasy universes such as The Dark Crystal and Alice in Wonderland, a group of travelling performers weave the tapestry of Uri of the Sash, a village healer turned hero when a cave-dwelling creature called Lescau the Dusk Walker curses her village and sends her on a quest to find the origin of all human stories. On her journey she encounters a host of amazing creatures and characters, faces untold danger, and must to rely on her willpower, wits, and a bit of magic to save her friends from a terrible fate.

The Knoxville Theatre Club ensemble consists of six local performers familiar to regular viewers of Knoxville theater, portraying every role from eccentric tinkers and talking dogs to nightmarish monsters and a three-headed librarian. This world premiere production combines reverence for traditional storytelling with fantastic puppetry, fast-paced humor, a unique mythology, and exhilarating up-close stagecraft.

The Story Story stars Raine Palmer, Debi Wetherington, Sara Gaddis, Caleb Burnham, Chad Wood, and JP Schuffman. The show's co-creators Gaddis and Schuffman have been producing original work together in NYC, Nashville, and Knoxville since 2010. In 2017, they founded Knoxville Theatre Club (www.knoxvilletheatreclub.org) which has hosted workshops and local community events such as The Pop-Up Theatre Project, Drama & Drinks, The Crow Flies Scriptworks, and the Knoxville Theatre Slam.

The Story Story runs March 8-10, 16-17, & 23-24 at Modern Studio, 109 W Anderson Ave, Knoxville, 37917. The show is suitable for all ages, and tickets are available at the door or in advance via the website, www.knoxvilletheatreclub.org/tickets.
Tomato Head: Exhibition by Kimberly Pack
March 6, 2018 — April 2, 2018
Category: Exhibitions & visual art and Free event
Playwright Edward Albee famously decried the efforts of critics and scholars to identify too much "connective tissue" in his work. Albee said he didn't control characters – they act the way they act because that's who they are, and they do what they do because that's what they want to do. For Albee, writing, art if you will, isn't limited or necessarily driven by what happens to the creator of the work. Albee might have opined that in art, like life, the artist starts something, somewhere for reasons known or unknown, but once started that creation careens off in its own direction. Artist Kimberly Pack, whose exhibit currently hangs in our Market Square location, isn't exactly sure where the characters in her work came from, but she does know that they have taken up residence in her imagination where they seem to have heard and heeded a call to be fruitful and multiply.
A quick look at her collection of drawings (ink on watercolor paper) is enough to tempt an observer into wondering if these strange little people have some connection to the artist's life: Are they personal demons trying to get out? Are they unkind caricatures of unpleasant characters from her past? Are they born of some great sadness or a little touch of madness?
Kimberly Pack will be on view at the Market Square Tomato Head thru March 4th, 2018. She will exhibit at the West Knoxville Gallery Tomato Head from March 6th thru April 2nd, 2018.
Tomato Head, 12 Market Square (865-637-4067) and 7240 Kingston Pike, Suite 172 (865-584-1075), in Knoxville. http://thetomatohead.com
Ric Brooks: Big Ears Big Eyes – Big Ears photos from 2009-2017
March 5, 2018 — May 7, 2018
Category: Exhibitions & visual art and Free event
Love is in the air. And it's on our walls. It's hanging there, mostly in bold colors, as a clear statement that photographer Ric Brooks loves music makers almost as much as he loves their music. For years, Brooks has been the official unofficial photographer of Big Ears. And it's a role he loves. He's a straightforward guy, I suspect he wouldn't tell you any lies. So when he repeats that he isn't a professional photographer, you believe that he believes it. Yet when you look at his work, you'll recognize that he is a passionate shutterbug – which, in many ways, is exactly what you want for a festival that touches the very heart of passion.
His collection of work now hanging on our Market Square walls spans 2009 – 2017 and is mostly comprised of artists in action shots. Each one is a studied photo in its way. Brooks says, "I'm in the audience, listening, and I see a photograph that I want to take. Say, I see this look on the artist's face, and I know I want to photograph it. I'll have to take 3 or 4 just to get that expression. Lots of musicians will do certain things, make a move or something to get that high note; you know it – it's what people call the guitar face. But you can see that happening in the song so you know it's going to come back on the chorus or somewhere. I'm waiting for it. I know what photo I want."
The exhibit represents just a fraction of his search for the images he likes and an extensive association with musicians. Brooks and Big Ears founder Ashley Capps have a long and continuous friendship that dates back to Kindergarten. When Capps started doing concerts at the Laurel Theatre way back when, Brooks was there with a camera and, sometimes, catering too. When Capps opened Ella Guru's, Brooks was there, managing, taking tickets, and meeting, hearing and watching.
"Big Ears Big Eyes – Big Ears photos from 2009-2017", an exhibit of photographs by Ric Brooks will be on view at the downtown Tomato Head on Market Square from March 5th thru April 1st. The exhibit will then be on view at the West Knoxville Gallery Tomato Head from April 3rd thru May 7th.
Tomato Head, 12 Market Square (865-637-4067) and 7240 Kingston Pike, Suite 172 (865-584-1075), in Knoxville. http://thetomatohead.com
Ijams' Gallery Presents: Gayla D. Seale and Lori Paul
March 5, 2018 — April 1, 2018
Category: Exhibitions & visual art, Fine Crafts and Free event
Stop by for local art that will put a smile on your face! March's exhibit features Gayla D. Seale's bright watercolor paintings and Mtn. Girl Design's adorable pebble collages. Both capture the charm and magic of everyday life.
Ijams Nature Center, 2915 Island Home Ave, Knoxville, TN 37920. Hours: Grounds and trails open during daylight hours. Call for Visitor Center hours. Information: 865-577-4717, www.ijams.org