Calendar of Events
Friday, March 30, 2018
Knoxville Children's Theatre: Lilies of the Field
March 30, 2018 — April 15, 2018
Category: Kids & family and Theatre
Knoxville Children's Theatre will present 14 live performances of the inspirational play, "Lilies Of The Field," adapted from the novel by William E. Barrett and made famous by the Oscar-winning comedy-drama film, starring Sidney Poitier and Lilia Skala.
The live stage play will be performed March 30 through April 15:
Fri., Mar. 30 at 7 PM, Sat., Mar. 31 at 1 PM & 5 PM, Sun., Apr. 1 at 3 PM
Thurs., Apr. 5 at 7 PM, Fri., Apr. 6 at 7 PM, Sat., Apr. 7 at 1 PM & 5 PM, Sun., Apr. 8 at 3 PM,
Thurs., Apr. 12 at 7 PM, Fri., Apr. 13 at 7 PM, Sat., Apr. 14 at 1 PM & 5 PM, Sun., Apr. 15 at 3 PM.
Based on a true story and the Oscar-winning film, "Lilies Of The Field" is the gently humorous tale of how a group of German nuns convince an aimless drifter to help them build a chapel in the middle of the New Mexico desert. Presented especially for Easter, this inspirational yarn proves God does indeed "move in mysterious ways!"
The play is performed by 11 talented young actors, from ages 13 to 16. Derrick Washington, Jr. plays Homer Smith, the carefree young man who happens upon the Sisters when his car breaks down in the New Mexico desert. Hallie Boring plays the Mother Superior who believes that Homer has been sent from God to help her build a chapel. The South Carolina Baptist and the Catholic nun engage in a battle of wills over the fate of Mother's planned chapel. KCT Academy Director Dennis E. Perkins, a senior at West High, directs the production. Ryan Cross is the stage manager. Jaden Lily Branson will be the play's stage manager.
Knoxville Children's Theatre, 109 E. Churchwell Avenue, Knoxville, TN 37917. Information: 865-208-3677, www.knoxvillechildrenstheatre.com
Tennessee Theatre: Home Free
March 30, 2018 — March 31, 2018
Category: Music
The all vocal country sensation Home Free is bringing Nashville country standards and country-dipped pop hits to town (and having a great time doing so). The band comes to town on the heels of their most recent full-length album release, TIMELESS, bringing with them new music, new jokes, and new production.
Home Free has become a household name, amassing more than 185-million YouTube views, and entertaining more than 300,000 people live in concert since bursting on the national scene in 2013. The 5-man band has become known for their show-stopping performances that mix their signature no-instrument, all-vocal music with their quick-witted humor.
Their fourth studio album, TIMELESS, which was released on September 23, 2017 via Columbia Records and debuted at the No. 2 spot on the Billboard Country Albums Chart. This release marks the 4th consecutive top 5 Billboard debut for their album.
Tennessee Theatre, 604 S. Gay Street, Knoxville, TN 37902. For information/tickets: 865-684-1200, www.tennesseetheatre.com, www.ticketmaster.com
Bijou Theatre: Shovels & Rope
Category: Music
Little Seeds, the electrifying New West Records bow by Shovels and Rope, finds the award-winning South Carolina duo of Michael Trent and Cary Ann Hearst exploring fresh dimensions in their sound with a brace of bold, candid, highly personal new songs. The 12-song collection, produced by Trent at the couple's home studio in Charleston, succeeds 2014's Swimmin' Time and 2012's O' Be Joyful; the latter title garnered the twosome Americana Music Awards for Song of the Year (for "Birmingham") and Emerging Artist of the Year. Last year's Busted Jukebox, Volume 1 was a collaborative collection of covers featuring such top talents as the Milk Carton Kids, Lucius, JD McPherson and Butch Walker.
On the new release, Trent and Hearst as ever play all the instruments and penned the material, which range from stomping rockers to delicate acoustic-based numbers. Many of Little Seeds' finely crafted and reflective new songs ' completed in the late summer of 2015 -- are drawn from tumultuous events experienced by the couple over the course of the last two years.
http://www.shovelsandrope.com/
Bijou Theatre, 803 S. Gay Street, Knoxville, TN 37902. Information/tickets: 865-522-0832, www.knoxbijou.com, www.ticketmaster.com
Knoxville Museum of Art: Alive After Five
Category: Music
Stacy Mitchhart Band
Alive After Five is a unique live music series that takes place in the smoke-free, casually elegant setting of the Ann and Steve Bailey Hall in the Knoxville Museum of Art. There is a live band on stage, seating at tables, two cash bars, food from area restaurants, free freshly popped popcorn, and free parking. Audience members can enjoy listening to music, dancing, and browsing the museum's art galleries. Admission is $15 for general and $10 for museum members and college students with ID. Ages 17 and under are admitted free.
Knoxville Museum of Art, 1050 World's Fair Park Dr, Knoxville, TN 37916. Hours: Tuesday-Saturday, 10AM-5PM, Sunday, 1-5PM. Information: 865-525-6101, www.knoxart.org
Jubilee Community Arts: Irish Music by Open the Door for Three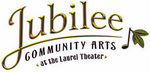 Category: History & heritage and Music
Jubilee Community Arts presents Irish music by Open the Door for Three on Friday, March 30, at 8:00 pm at the Laurel Theater, 1538 Laurel Avenue, Knoxville, TN 37916.
Open the Door for Three is fiddle player Liz Knowles, uilleann piper Kieran OHare, and Dublin-born singer and bouzouki player Pat Broaders. Their music is a rare combination of unearthed tunes from centuries-old collections, newly composed melodies, fresh arrangements of songs old and new, homages to the musicians and bands they grew up listening to, and the unmatched energy of a trio of good friends playing great Irish music together.
Jubilee Community Arts, 1538 Laurel Ave, Knoxville, TN 37916. For information: 865-522-5851, www.jubileearts.org.
The Muse Knoxville: STEAM Sprouts
Category: Kids & family and Science & nature
A STEAM-focused class created just for preschoolers! Children ages 2-5 will get the most out of this class that explores Science, Technology, Engineering, Art and Math through fairy tales. This month we'll have some STEAM fun reading Jack and the Beanstalk and then planting some beanstalks of our own! Find this guided activity in the Classroom. FREE with museum admission!
The Muse Knoxville, 516 N. Beaman Street, Knoxville, TN 37914. Information: 865-594-1494, www.themuseknoxville.org
Carpetbag Theatre: Dark Cowboys and Prairie Queens
March 29, 2018 — April 1, 2018
Category: Theatre
The Carpetbag Theatre presents Dark Cowgirls and Prairie Queens at Ula Love Carousel Theatre, 1704 Andy Holt, Knoxville, TN 37917
Mar 29-31 at 7 PM, Apr 1 at 4 PM
Dark Cowboys and Prairie Queens is the story of a little known facet of American History. Filled with vivid images, captivating stories and harmonious song, "Cowgirls brings to life seven of the most colorful Black women to emerge from the American West." The play is an imaginative dramatization of the lives of Mary Fields (Black Mary), Biddy Mason (Grandma Mason), sculptress Edmonia Lewis (Little Wildfire), Mary Ellen Pleasant (Mammy Pleasant) of underground railroad fame, and Julia Boulette (fondly remembered as the Queen of Virginia City).
This production is part of an original series that has been funded by the Roy Cockrum Foundation in celebration of our 50th Anniversary in 2019; a foundation which enables theaters to reach beyond their normal scope of activities and undertake ambitious and creative productions.
This play has been presented in many venues throughout its 35 year history, including the New Victory Theater, a Broadway theater. It was featured at the closing of the Free Southern Theatre (1963 - 1985) in New Orleans, Louisiana and the beginning of the first National Black Theater Festival in Winston-Salem, North Carolina. Dark Cowgirls has roots at the Alternate ROOTS Festival in Atlanta, Georgia and its story still lives in communities from Mississippi to California, and from Massachusetts to Florida. It has been performed for women (at the Women in Theater Festival in Boston and the Foot of the Mountain in Minneapolis) and men (the Black Cowboys of Northern Alabama and Northern California). Dark Cowgirls owes its longevity to the many small stubborn sponsors who believed that it was important to tell stories of empowerment and to celebrate the forgotten lives of Black women.
Carpetbag Theatre at Fourth United Presbyterian Church, 1323 N. Broadway Knoxville, TN 37917. Information & tickets: 865-544-0447, www.carpetbagtheatre.org.
Clarence Brown Theatre: Dream of the Burning Boy
March 28, 2018 — April 15, 2018
Category: Theatre
By: David West Read
"…eloquent, affecting…moving." The New York Times
Since the death of his favorite student, Larry Morrow, a fifty-something high school teacher, has been falling asleep at his desk and dreaming. The student's sister and his friends find little solace in schoolwork. And the school's guidance counselor keeps hanging inspirational slogans on the walls to help everyone "process their emotions." A bittersweet story of finding the way and strength to move on. This production contains mature language and themes.
Lab Theatre, 1714 Andy Holt Ave on the UT campus, Knoxville, TN 37996. For information: 865-974-5161, www.clarencebrowntheatre.com. For tickets: 865-974-5161, 865-656-4444, www.knoxvilletickets.com
Pellissippi State Community College: Annual Juried Student Art Exhibition
March 26, 2018 — April 13, 2018
Category: Exhibitions & visual art, Fine Crafts and Free event
This annual juried exhibition features student paintings, drawings, sculptures, metalworkings and ceramics.
Hardin Valley Campus of Pellissippi State: 10915 Hardin Valley Road, Knoxville, TN 37932. Bagwell Center Gallery hours: M-F 10-6:30. Information: 865-694-6405, www.pstcc.edu/arts
McClung Museum: Pick Your Poison: Intoxicating Pleasures and Medical Prescriptions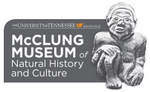 March 23, 2018 — August 19, 2018
Category: Exhibitions & visual art, Free event, History & heritage and Science & nature
Pick Your Poison examines how mind-altering drugs have been used throughout the history of America.
Featuring over forty medicines, advertisements, historic and popular culture documents and books, video footage, and paraphernalia, the exhibition explores why some drugs remain socially acceptable, while others are outlawed because of their toxic, and intoxicating, characteristics.
These classifications have shifted at different times in history because of social and historical factors, and will continue to change. The exhibition explores some of the factors that have shaped the changing definition of some of our most potent drugs––alcohol, tobacco, opium, cocaine, and marijuana––from medical miracle to social menace.
McClung Museum of Natural History and Culture, 1327 Circle Park Dr on the UT campus, Knoxville, TN 37996. Hours: Monday-Saturday, 9AM-5PM, Sunday, 1-5PM. Information: 865-974-2144, http://mcclungmuseum.utk.edu
Dragon Lights Festival
March 16, 2018 — April 22, 2018
Category: Festivals & special events, History & heritage and Kids & family
Dragon Lights, Knoxville's first-ever Chinese lantern festival, will take place at Chilhowee Park and Exposition Center and will be open every night from 5:30pm until 10:00pm.
Featuring over 40 larger-than-life lantern displays, Dragon Lights is the largest Chinese lantern festival in the Eastern Unites States. Thousands of sculptural and light components make this event a true visual treat. Dozens of Chinese artisans travel the world to keep this century-old tradition alive, and they will be constructing the displays on site at Chilhowee as the festival draws near. Dragon Lights also will feature performances by Chinese acrobats and Chinese folk art demonstrations, as well as children's activities.
Don't miss this unique experience. Tickets ($16 per adult, or $10 for children) are on sale now. Call Ticketmaster at 1-800-745-3000 or stop by the Civic Coliseum Box Office. (Group tickets for 15 or more are only available at the Coliseum Box Office, 865-215-8999.) http://www.chilhoweepark.org/dragon-lights-festival/
The University of Tennessee Knoxville's Downtown Gallery: Lewis Klahr
March 16, 2018 — March 31, 2018
Category: Exhibitions & visual art and Film
For his film installation at The University of Tennessee Knoxville's Downtown Gallery, 106 S. Gay Street, Knoxville, TN 37902, in conjunction with the 2018 Big Ears Festival, Los Angeles based collage film artist Lewis Klahr will present a looped, rotating selection of his films that explore the vicissitudes of time and memory. Many of the films included will be from his ongoing, open-ended series of digital films Prolix Satori. Also included will be a special sequence assembled to be screened only under the following weather conditions — severe overcast or rain lasting at least 60 minutes.
About the Artist
Lewis Klahr uses found images and sound to explore the intersection of memory and history. He is primarily known for his uniquely idiosyncratic films, which he began creating in 1977 and has screened extensively in the U.S., Europe and Asia. Lewis Klahr teaches in the Theater School of the California Institute of the Arts and is represented by The Anthony Reynolds Gallery, London.
Lewis Klahr is currently at work on a new feature length series of collage films titled Circumstantial Pleasures and Porcelain Gods, a retelling of Jean Luc Godard's 1963 film Contempt as a collage novel.
EXTENDED HOURS DURING THE BIG EARS MUSIC FESTIVAL
Thursday, March 22: 2:00 P.M. – 6:00 P.M.
Friday, March 23: 11:00 A.M. – 8:00 P.M.
Saturday, March 24: 10:00 A.M. – 4:00 P.M.
Sunday, March 25: 1:00 P.M. – 5:00 P.M.
UT Downtown Gallery, 106 S. Gay St, Knoxville, TN 37902. Hours: W-F 11-6, Sa 10-3. Information: 865-673-0802, http://web.utk.edu/~downtown