Calendar of Events
Saturday, March 24, 2018
Michael Gamble and his Rhythm Serenaders - Orchestra
Category: Music
Debuting for the first time ever!
With the Rhythm Serenaders Orchestra, Michael Gamble takes the core principles of his small group leading (adherence to medium tempos, four-on-the-floor time feel, historically accurate transcriptions, a healthy respect for dynamics, and deep love of riffs) into a 13pc big band. This group will, in part, serve as a vehicle for the Heritage Sounds transcription project, so you can expect to hear generous helpings of Chick Webb and Jimmie Lunceford's music -- but also repertoire featured exclusively by this group, honoring some of the hardest swinging, but lesser known vintage orchestras such as the bands of Teddy Powell, Edgar Hayes, Al Cooper, Boots and his Buddies, and more. Bandleader Michael Gamble's nearly 20 years in the swing scene informs every aspect of the band's repertoire and taste. Michael Gamble and his Rhythm Serenaders pursue one mission in any setting: to share the joy and infectious energy of mid-20th century American Jazz!
One night tickets for locals are $20 ($35 for two) in advance - available for purchase in February.
Most of the details can be found on our website at: www.hardknoxlindyrox.com/music.html
Held at the Flynn Square Dance Center, 828 Tulip Ave, Knoxville, TN 37921.
Historic Ramsey House: Vintage Baseball
Category: Free event, History & heritage and Kids & family
Join the fun while experiencing America's game as it was played in 1864. This free public event is enjoying its 4th season and Historic Ramsey House is proud to be a part of this historic reenactment. The players play by 1864 rules, wear period uniforms and our local Knoxville teams bear the names of actual teams that existed in Knoxville during that time. The Knoxville Holstons and Emmett's Machinists play other vintage league teams from around the state. The league has been in existence for 5 years and has grown from two teams to somewhere close to 15. Vintage Baseball starts on March 24th! Games start at Noon. Outside food, snacks and beverages prohibited. Please support Ramsey House concessions.
Historic Ramsey House, 2614 Thorngrove Pike, Knoxville, TN 37914. Information: 865-546-0745, www.ramseyhouse.org
Oak Ridge Civic Music Association: Oak Ridge Goes Broadway!
Category: Kids & family and Music
The Oak Ridge Chorus, conducted by Jaclyn Johnson, will present music from the Broadway stage on Saturday, March 24, 2018 at 7:30 PM at Oak Ridge Unitarian Universalist Church. Food and drink will complement the Broadway Mix & Mingle during the intermissions and silent auction.
"Our Principal Lead Singers and other chorus members will be featured soloists in several selections," says Oak Ridge Chorus conductor Jaclyn Johnson. "I am delighted to showcase these talented artists -- who happen to be local -- in this performance of Oak Ridge Goes Broadway!"
The all-volunteer Oak Ridge Chorus performs regularly with the Oak Ridge Symphony and performs one chorus-only concert annually. In addition to the Broadway scores, the chorus will also perform song literature by John Farmer, Anton Bruckner, Sergei Rachmaninoff and Gabriel Fauré to open the concert. Students under the direction of Jaclyn Johnson at the University of Tennessee, Knoxville, will perform various selections within the concert.
Audience members are sure to be enthralled by Jaclyn Johnson's programming of Broadway favorites celebrating the human experience. Familiar tunes by George Gershwin, Andrew Lloyd Webber and famed duo Richard Rogers & Oscar Hammerstein II top the list of standards. Songs from The Addams Family, Finding Neverland, Little Women and Beautiful showcase popular 21st century musicals.
Jaclyn Johnson and the Oak Ridge Chorus also won't miss the opportunity to celebrate the centennial birthdate of Leonard Bernstein with rousing music from West Side Story.
Broadway Mix & Mingle during the two intermissions gives concert-goers the opportunity to meet like-minded music lovers and bid on a variety of auction items to benefit the programming of the Oak Ridge Civic Music Association, which also includes the Oak Ridge Symphony Orchestra and the Oak Ridge Chamber Music Series.
The Oak Ridge Civic Music Association is a proud participant in the Penny4Arts program. All students 18 & under may attend any Oak Ridge Symphony Orchestra, Chorus, or Chamber Music concert for free during the 2017-2018 season. General admission for Oak Ridge Goes Broadway! is $15. A discounted young adult ticket (ages 19-29) is available for $5. Tickets are available for online purchase at www.ORCMA.org or by calling (865) 483-5569.
At Oak Ridge Unitarian Universalist Church. Information/tickets: (865) 483-5569, lisa@orcma.org, www.orcma.org
Free Daffodil Show
Category: Free event and Science & nature
The daffodil show. Free to enter or view
To see the show, hours are 1-4 PM
To enter a flower, please arrive by 9 AM. There will be help IDing your flower and staging it.
At The First United Methodist Church, 804 Montvale Station Rd, Maryville. For more info contact Brian White at whitesnursery@comcast.net.
James White's Fort: Spring Clean Up Gardening Day
Category: Festivals & special events, Free event and Science & nature
Spring is quickly approaching and we are looking for volunteers to help clean out the planting beds at the Fort in preparation for a planting day in April. We will be weeding, separating overgrown perennials, and spreading mulch beginning at 10 AM, but volunteers are welcome to come help anytime during the day. We will need extra shovels and wheelbarrows if anyone wants to bring tools with them. However, we will be glad to have volunteers to help with or without tools!

James White's Fort, 205 E. Hill Ave, Knoxville, TN 37915. Information: 865-525-6514, www.jameswhitefort.org
UT Gardens: Wild Bird Eggstravaganza
March 24, 2018
10 AM - 2 PM
Category: Festivals & special events and Kids & family
Cost: $8 per child
Come learn about wild birds, the vegetarian side of their diet, and how to feed your favorite wild birds with their favorite foods and flowers! Families will learn how to attract birds to their home garden and create natural spring-inspired crafts. All kids will leave with a bird feeder, a seed dispersal craft to attract wild birds, and a young seedling that can grow to attract and feed birds in your garden!
Bring your Easter Basket and a camera! Kids will have an opportunity to hunt for some of the 3,000 eggs that will be hidden in the Gardens. Children will also get a chance to win a prize or two. We ask that kids limit themselves to finding 10 eggs so that everyone has a fair chance to hunt. Come dressed in your best and get your picture taken with the Easter Bunny.
In partnership with the Food Allergy Community of East Tennessee (FACET), our annual Wild Bird Eggstravaganza is food-free. This is a family friendly event and is intended for children ages 12 and under. https://secure.touchnet.com/C21610_ustores/web/classic/product_detail.jsp?PRODUCTID=765
UT Gardens, Chapman Drive, Knoxville, TN 37996. Information: 865-974-7151, http://utgardens.tennessee.edu
Virtual Tour at Ayn Gharandal in Jordan
March 24, 2018
10 AM - 12 PM
Category: Festivals & special events and Free event
At Hodges Library on the UTK campus

Dr. Erin Darby, the UT faculty coordinator for ArabFest, is also the director of the archaeological team that has uncovered a 4th Century church in a Roman military fort at 'Ayn Gharandal' in southern Jordan.

This is a remarkable opportunity which we thought many of you would be interested in. For more information, contact Dr. Darby at edarby1@utk.edu , 865-974-2466 or 919-667-8182.
McClung Museum: Pick Your Poison: Intoxicating Pleasures and Medical Prescriptions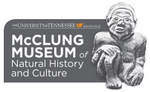 March 23, 2018 — August 19, 2018
Category: Exhibitions & visual art, Free event, History & heritage and Science & nature
Pick Your Poison examines how mind-altering drugs have been used throughout the history of America.
Featuring over forty medicines, advertisements, historic and popular culture documents and books, video footage, and paraphernalia, the exhibition explores why some drugs remain socially acceptable, while others are outlawed because of their toxic, and intoxicating, characteristics.
These classifications have shifted at different times in history because of social and historical factors, and will continue to change. The exhibition explores some of the factors that have shaped the changing definition of some of our most potent drugs––alcohol, tobacco, opium, cocaine, and marijuana––from medical miracle to social menace.
McClung Museum of Natural History and Culture, 1327 Circle Park Dr on the UT campus, Knoxville, TN 37996. Hours: Monday-Saturday, 9AM-5PM, Sunday, 1-5PM. Information: 865-974-2144, http://mcclungmuseum.utk.edu
School of Hard Knox
March 23, 2018 — March 25, 2018
Category: Classes & workshops, Dance and Music
Hard Knox is returning for its 6th year to provide a place to learn, dance, throw down, and have fun with dancers from across the Midwest and Southeast. In the heart of the Tennessee Valley, we bring the regions together for a weekend of vintage jazz dances - including Lindy Hop, solo jazz, Balboa, and more!
​
This year will feature:
Leveled track Lindy Hop classes
A separate, one day, beginner focused track
Elective classes in various swing dances, including Balboa, solo dancing, and more
2 nights of live music, 2 late nights of DJed dancing, and a farewell party on early Sunday evening
Competitions where dancers from the Southeast and Midwest can throw down together to live and DJed music
And more!
Dance passes that grant full access to every evening with live and DJ music are $75.
http://www.hardknoxlindyrox.com/
Knoxville Argentine Tango Society: Tango on Rocky Top
March 23, 2018 — March 25, 2018
Category: Classes & workshops and Dance
Natalia and Augustin from Buenos Aires, Argentina will be here March 23-25 for four workshops and two milongas (parties!) This is a great opportunity to learn or improve your tango. No previous experience is necessary! http://www.nataliayagustin.com/index.html
Friday, March 23
8:00pm-12:00am- Welcome milonga at Juan Luis and Sodeya's. Message this KATS page or the VolTango group for directions.
Saturday, March 24
1:30pm-2:45pm: Workshop 1: Building a creative dance
3:30pm-4:45pm: Workshop 2: How playful can you dance a milonga
8:00pm-12:00am: Milonga at Broadway Performing Arts Center (706 N Broadway, Knoxville, TN 37917). DJ Angel Montero from Atlanta
Sunday, March 25
1:30pm-2:45pm: Workshop 3: Finding afro roots in tango
3:30pm-4:45pm: Workshop 4: Smooth, rhythmic and curvy moves
Workshops on Saturday and Sunday will be at the Great Room of the International House at the University of Tennessee (1623 Melrose Avenue, Knoxville, TN 37996)
Appalachian Ballet Company: All About the Animals
March 23, 2018 — March 24, 2018
Category: Dance and Kids & family
Beginning with excerpts from the ballet, Swan Lake, composed by Pyotr Ilyich Tchaikovsky, followed by a comedy entitled At The Zoo. Carnival of the Animals composed in 1886 by Camille Saint-Saëns will be presented with new choreography by Director, Amy Morton Vaughn. Saint-Saëns regarded this work as a piece of fun! Act one will conclude with The Incredible Petes - a short dance work about funny zoo animals. After a 20 minute intermission, the show will conclude with Peter and the Wolf, a "symphonic fairy tale for children," a musical composition written by Sergei Prokofiev in 1936. The narrator tells a children's story, while the orchestra illustrates it and the Appalachian Ballet Company dances. (The production will run approximately one and a half hours and highly recommended for children and families).
A compilation of several ballet comedies and classics on Saturday March 24th at 2 pm at the Clayton Center for the Arts. Tickets will be available at www.claytonartscenter.com by calling the Clayton Center for the Arts at 865-981-8590. Student tickets are half price.
A public school matinee will also be presented on Friday March 23rd at ten am. For reservations and more information visit www.appalachianballet.com.
At Clayton Center for Arts, 502 E Lamar Alexander Pkwy, Maryville, TN 37804. For more information Appalachian Ballet Company: 865-982-8463.
The Big Ears Festival
March 22, 2018 — March 25, 2018
Category: Festivals & special events, Film and Music
An International Cultural Gathering - The Big Ears Festival is a dynamic, interactive experience that explores connections between musicians and artists, crossing all musical genres while interfacing with film, performance, and the visual arts.
For their seventh year, the festival includes performances by Medeski Martin & Wood, piano luminaries Jason Moran and Craig Taborn, drummer Milford Graves, free improv pioneer Evan Parker, a performance of Alice Coltrane's "ecstatic music," Nels Cline with the Knoxville Jazz Orchestra, downtown icon Arto Lindsay, Scandinavian avant-jazz trio the Thing, sax quartet Rova, trumpet radical Peter Evans, violinist Jenny Scheinman and recent McArthur Genius Grant recipient Tyshawn Sorey. Legendary saxophonist-composer Roscoe Mitchell, co-founder of the Art Ensemble of Chicago, will be performing in the trio configurations heard on his recent double-disc ECM release, Bells for the South Side.
See the complete line-up and buy tickets: http://bigearsfestival.com