Calendar of Events
Wednesday, March 28, 2018
Clarence Brown Theatre: Dream of the Burning Boy
March 28, 2018 — April 15, 2018
Category: Theatre
By: David West Read
"…eloquent, affecting…moving." The New York Times
Since the death of his favorite student, Larry Morrow, a fifty-something high school teacher, has been falling asleep at his desk and dreaming. The student's sister and his friends find little solace in schoolwork. And the school's guidance counselor keeps hanging inspirational slogans on the walls to help everyone "process their emotions." A bittersweet story of finding the way and strength to move on. This production contains mature language and themes.
Lab Theatre, 1714 Andy Holt Ave on the UT campus, Knoxville, TN 37996. For information: 865-974-5161, www.clarencebrowntheatre.com. For tickets: 865-974-5161, 865-656-4444, www.knoxvilletickets.com
Knoxville Symphony Orchestra: Q Series

Category: Culinary arts and Music
The Knoxville Symphony Orchestra presents THE Q SERIES at the SQUARE ROOM for classical music Wednesdays! Single tickets are $18 in advance/$20 at the door.
This concert features the KSO Woodwind Quintet playing Leonard Bernstein's Overture to Candide (arr. Don Stewart), Arturo Marquez' Danza de Mediodia (or Noon Dance), and selections from Modest Mussorgsky's Pictures at an Exhibition (arranged by Ravel/Linckelmann). The KSO Principal Woodwind Quintet members are Hannah Hammel, flute; Claire Chenette, oboe; Gary Sperl, clarinet; Aaron Apaza, bassoon and Jeffery Whaley, French horn.
The Square Room at Café 4, 4 Market Square, Knoxville, TN 37902. Tickets and information: 865-291-3310, www.knoxvillesymphony.com
Dogwood Arts: A Very Special Arts Festival
March 28, 2018
9:30am – 12:30pm
Category: Festivals & special events, Free event and Kids & family
A Very Special Arts Festival is a one of a kind event that celebrates Knox County Students with diverse abilities and the various artistic skills they are learning in the classroom. The event is an opportunity for students with disabilities to share their talents, works of art, and accomplishments with the community. A Very Special Arts Festival encourages and stimulates feelings of self-worth within these students through music, dance, drama, and the visual arts, regardless of ability.
The festival will feature a wide variety of activities including "make and take" arts and crafts, demonstrations, exhibits of art work, and performances by individuals with disabilities. Students will enjoy spending time with puppets/character favorites, sidewalk chalk, bubbles, a DJ, and much more. Free to attend!
Dogwood Arts: 865-637-4561, www.dogwoodarts.com
Knox County Public Library: Books Sandwiched In with Claudia Caballero
Category: Free event, History & heritage, Lectures and Literature & readings
Claudia Caballero, Centro Hispano – discussing The Far Away Brothers: Two Young Migrants and the Making of an American Life by Lauren Markham
Markham's subject in The Far Away Brothers is the struggle of identical twins Ernesto and Raul to escape El Salvador's violence and build new lives in California. Under mortal threat by the MS-13 gang in rural El Salvador after the civil war, the twins fled for their lives in 2013. They met the author as students at Oakland International High School where she worked. Dozens of other students also told her their stories of how and why they came to the United States as unaccompanied, undocumented minors.
Caballero was born in the western mountains of Honduras and earned a bachelor's degree in Business Administration from the Catholic University of Honduras. She spent most of her early childhood and teen life moving between Honduras and the United States. Now that she has made Tennessee her home, she has dedicated her time to finding and opening opportunities for immigrants in her community to become thriving, healthy, prosperous individuals.
In the East Tennessee History Center auditorium, 601 S. Gay Street. Books Sandwiched In is sponsored by the Friends of Knox County Public Library. Reading the book is optional. Attendees may bring lunch. Drinks are available to purchase.
Upcoming Books Sandwiched In Schedule:
April 25: Dr. Nick Geidner, The University of Tennessee, will discuss Whiplash: How to Survive Our Faster Future by Joi Ito.
May 23: Umoja Abdul-Ahad, Zero Waste Neighborhoods/Project 2000, Inc., will discuss Muslims and the Making of America by Amir Hussain.
June 27: Dr. Matt Harris, The University of Tennessee, will discuss A Fine Mess: A Global Quest for a Simpler, Fairer, and More Efficient Tax System by T. R. Reid.
Books Sandwiched In is made possible through the generous support of the Friends of the Library.
Knox County Public Library: 500 West Church Avenue, Knoxville, TN 37902. Information: 865-215-8750, www.knoxlib.org
Preservation Pub: OTIS
Category: Music
Southern blues rock champions, OTIS, who released their critically acclaimed second album "Eyes Of The Sun", will be performing at the Preservation Pub in Knoxville on March 28, 2018. The band has earned accolades from ZZ Top guitarist Billy F. Gibbons who hailed the band's "fine singing, sweet guitar tones...all around enjoyable listening!"
Deep in South Central Kentucky authentic music is alive and well through native musicians who are still testifying to brothers and sisters all around the world. OTIS has taken in a steady diet of Roots, Blues, and Classic Rock and Roll, and created their own unique sound. OTIS draws from the raw electric sounds of Muddy Waters and stirs in a heavy influence of Southern sounds, courtesy of The Allman Brothers Band, Wet Willie, and more. This sums up what the sound of OTIS is musically and gives a glimpse into the sound and soul of the four-piece band.
March 28, Preservation Pub, 28 Market Square, Knoxville, TN 37902.
https://scruffycity.com/
Pellissippi State Community College: Annual Juried Student Art Exhibition
March 26, 2018 — April 13, 2018
Category: Exhibitions & visual art, Fine Crafts and Free event
This annual juried exhibition features student paintings, drawings, sculptures, metalworkings and ceramics.
Hardin Valley Campus of Pellissippi State: 10915 Hardin Valley Road, Knoxville, TN 37932. Bagwell Center Gallery hours: M-F 10-6:30. Information: 865-694-6405, www.pstcc.edu/arts
Knoxville Fashion Week
March 26, 2018 — March 31, 2018
Category: Festivals & special events
The Kickoff Event – Monday, March 26: 6-8pm Celebrating our Design Community and the Fashion Arts in Knoxville
Sponsored by Gage Models & Talent Agency and Hard Rock Café Pigeon Forge featuring music and runway with local artists and models performing a sneak peek of the weeklong runway events to follow.
Live Music: Cindi Alpert and the Corduroy Jazz Trio
Doors Open: 6pm for Music & Cocktail Hour
Runway: 7pm
Location: The Emporium Center, 100 S Gay St, Knoxville, TN 37902
Tickets Required
Wednesday, March 28: 6-9pm Emerging Artists Runway
Doors Open: 6pm for Cocktail Hour, Runway: 7pm
Location: Relix, 1208 N Central St, Knoxville, TN 37917
Tickets required
Thursday, March 29 : 6-9pm Celebrating the Art of Hair & Makeup on the Runway
Doors Open: 6pm for Cocktail Hour, Runway: 7pm
Location: Relix, 1208 N Central St, Knoxville, TN 37917
Tickets required
Friday, March 30 : 6-9pm
Doors Open: 5:30pm for Cocktail Hour, Runway: 6:30pm
Location: Knoxville Marriott, 501 E Hill Ave, Knoxville, TN 37915
Tickets required
The Grand Finale Runway Event – Saturday, March 31
3pm Doors Open, 4pm Children's Runway Event, 5pm Emerging Model Showcase & Style Runway, 6pm Knox Rocks Runway, 7pm Cocktail Hour, 8pm Grand Finale Couture Runway
Location: Jackson Terminal, 213 Jackson Terminal, Knoxville, TN 37917
Schedule and tickets: https://knoxvillefashionweek.com/schedule-tickets/
Tai Chi Classes with Karl Hess
March 25, 2018 — December 31, 2018
Category: Festivals & special events
Meeting every Sunday from 11 AM - noon at Adair Park, 1807 Adair Drive, Knoxville, TN 37918, near the Gazebo and Playground.

Meeting every Wednesday from 6-7 PM at Good People, 4026 Chapman Hwy, Knoxville, TN 37920.
Beginning April 7, meeting on Saturdays from 11 AM - noon at Olde Mechanicsville Park on Arthur St. near the Firehouse and the Lotus Light Center.
Requested donation of $10 for each class, $17 for two classes/week, or $22 for 3 classes/week.
Information: Karl Hess, karlalanhess@gmail.com
McClung Museum: Pick Your Poison: Intoxicating Pleasures and Medical Prescriptions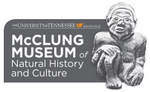 March 23, 2018 — August 19, 2018
Category: Exhibitions & visual art, Free event, History & heritage and Science & nature
Pick Your Poison examines how mind-altering drugs have been used throughout the history of America.
Featuring over forty medicines, advertisements, historic and popular culture documents and books, video footage, and paraphernalia, the exhibition explores why some drugs remain socially acceptable, while others are outlawed because of their toxic, and intoxicating, characteristics.
These classifications have shifted at different times in history because of social and historical factors, and will continue to change. The exhibition explores some of the factors that have shaped the changing definition of some of our most potent drugs––alcohol, tobacco, opium, cocaine, and marijuana––from medical miracle to social menace.
McClung Museum of Natural History and Culture, 1327 Circle Park Dr on the UT campus, Knoxville, TN 37996. Hours: Monday-Saturday, 9AM-5PM, Sunday, 1-5PM. Information: 865-974-2144, http://mcclungmuseum.utk.edu
Heather Hartman: Interior at Tennessee Wesleyan
March 22, 2018 — July 31, 2018
Category: Exhibitions & visual art and Free event
GALLERY HOURS Monday - Friday, 9:00 AM - 6:00 PM in THE MURIEL S. MAYFIELD GALLERY IN REECE HALL TN Wesleyan Campus, 216 North Jackson Street
Heather Hartman is not a native Tennesseean, but when her family moved to Tennessee, she was deeply impacted by the atmosphere, weather, and constantly changing skies in her new home. Hartman lives and works in Knoxville, Tennessee where she is a member of the Vacuum Shop Studios Artist Collaborative. Hartman is an Adjunct Instructor of Art at Carson-Newman University and Walters State Community College.Her work has been featured in various solo and group shows throughout the country, as well as several publications.
Arrowmont School of Arts and Crafts: Spring Wildflower Pilgrimage Artist-of-the-Year
March 21, 2018 — April 29, 2018
Category: Exhibitions & visual art, Fine Crafts and Free event
Closing Reception: April 25, 5:30-7pm
In the Geoffrey A. Wolpert Gallery
Arrowmont School of Arts and Crafts, 556 Parkway, Gatlinburg, TN 37738. Information: 865-436-5860, www.arrowmont.org
Dragon Lights Festival
March 16, 2018 — April 22, 2018
Category: Festivals & special events, History & heritage and Kids & family
Dragon Lights, Knoxville's first-ever Chinese lantern festival, will take place at Chilhowee Park and Exposition Center and will be open every night from 5:30pm until 10:00pm.
Featuring over 40 larger-than-life lantern displays, Dragon Lights is the largest Chinese lantern festival in the Eastern Unites States. Thousands of sculptural and light components make this event a true visual treat. Dozens of Chinese artisans travel the world to keep this century-old tradition alive, and they will be constructing the displays on site at Chilhowee as the festival draws near. Dragon Lights also will feature performances by Chinese acrobats and Chinese folk art demonstrations, as well as children's activities.
Don't miss this unique experience. Tickets ($16 per adult, or $10 for children) are on sale now. Call Ticketmaster at 1-800-745-3000 or stop by the Civic Coliseum Box Office. (Group tickets for 15 or more are only available at the Coliseum Box Office, 865-215-8999.) http://www.chilhoweepark.org/dragon-lights-festival/