Calendar of Events
Monday, March 19, 2018
Ewing Gallery: MFA Thesis Exhibitions
March 19, 2018 — March 26, 2018
Category: Exhibitions & visual art and Free event
JOIN US FRIDAY, MARCH 23, 5-8PM for a Closing Reception at the Ewing Gallery
Cassidy Frye: Pushing and Pulling Overworked Surfaces
Alex McKenzie: Again Again
Erica Mendoza: Privacy Settings
Ewing Gallery, 1715 Volunteer Blvd on the UT campus, Knoxville, TN 37996. Information: 865-974-3200, www.ewing-gallery.utk.edu
McClung Museum: Stroller Tour: Tick Tock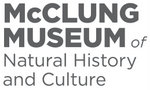 Category: Free event, History & heritage, Kids & family and Science & nature
Join us for a morning out as our museum educator leads engaging gallery tours for parents and caregivers and their infants through four year olds. Crying and wiggly babies welcome!
What time is it? How have people measured time throughout history? What devices have they used? Join us for a special program about time, science, and art! Craft materials are included.
The event is free, but limited, and all attendees must register to attend online. Registration opens a month in advance and closes the day before the tour.
McClung Museum of Natural History and Culture, 1327 Circle Park Dr on the UT campus, Knoxville, TN 37996. Hours: M-Sa 9-5, Su 1-5. Information: 865-974-2144, http://mcclungmuseum.utk.edu
Nourish Knoxville: CSA Fair
March 19, 2018
3:00-6:00PM
Category: Festivals & special events and Free event
Mark your calendars for a CSA Fair on March 19, 3 to 6pm, at Whole Foods Knoxville!
Meet farmers face-to-face and learn about the Community Supported Agriculture (CSA) program that's right for you! Visitors to the CSA Fair can compare and sign up on the spot or take home a CSA comparison of all CSAs delivering in Knox County and decide later. Workplace groups and corporate wellness program administrators are encouraged to attend and talk to farmers about delivery directly to their office!
This event is free and open to the public.
March 19, 3:00 to 6:00PM, at Whole Foods Knoxville, 6730 Papermill Dr, Knoxville, TN 37919.
Nourish Knoxville: 865-805-8687, https://nourishknoxville.org/.
Whole Foods Market: Community Supported Agriculture Fair
March 19, 2018
3:00-6:00PM
Category: Festivals & special events, Free event and Science & nature
CSA Fair, Monday, March 19th, 3pm-6pm at Whole Foods Market, 6730 Papermill Dr NW, Knoxville.
CSA stands for Community Supported Agriculture. You might have heard the term before - lots of farms in East Tennessee offer CSAs. CSA subscribers purchase a "share" of a farm, receiving a portion of the farm's products at designated times throughout the year. The most common CSA share is a weekly box of seasonal produce, but could take many other forms, including a monthly meat share, bi-weekly egg share, weekly cut-flower share, or herbal remedy share. According to Slow Food USA, the idea of CSAs began in Japan in the 1970s when a few families concerned about pesticide usage on their food decided to cooperate with local farmers for pre-arranged, pre-paid produce delivery. The first American CSA program started in 1986, and CSAs have been growing in popularity here ever since! When you buy a CSA, you're investing in the farm - and you're providing the farmer with income when they need it the most.
Not sure which CSA is right for you? We're co-hosting a CSA Fair with the Knox County Health Department, so you can come meet farmers face-to-face and compare CSA options!
There will be a variety of CSAs to choose from, including those offered by:
Abbey Fields Farm, Garden Delivery CSA, Sustainable Harvest Farm, A Place of the Heart, Care of the Earth Community Farm, Crooked Road Farm, David Lay Farms, UT Vol-Supported Agriculture, Lacewing Farms, Terraced Garden Farm.
Monday, March 19th, 3pm-6pm, Whole Foods Market - 6730 Papermill Dr NW, Knoxville.
UT's Writers in the Library: Meagan Cass
Category: Free event and Literature & readings
On Monday, March 19, at 7:00PM, fiction writer Meagan Cass will read as part of UT's Writers in the Library reading series. Meagan Cass's first full-length collection, ActivAmerica, published by University of North Texas Press in 2017, won the Katherine Anne Porter Prize in Short Fiction. She is also author of the chapbook Range of Motion (Magic Helicopter Press, 2014), and her stories have appeared in Hayden's Ferry Review, The Pinch, DIAGRAM, PANK, Joyland, and Puerto del Sol, among many others. Dan Chaon selected her fiction for the Wigleaf Top 50 Short Fictions of 2012, and Smokelong Quarterly republished her story "Egg Toss, August 1989" in its Best of the First Ten Years anthology.

Cass is an Assistant Editor at Sundress Publications and has served as fiction coordinator for the Best of the Net Anthology and fiction editor for Rougarou and for Stirring. An associate professor of English at the University of Illinois Springfield, she teaches courses in creative writing, publishing, and 20th/21st-century American literature and curates the Shelterbelt Reading Series. Her degrees include an MFA in fiction from Sarah Lawrence College and a doctorate in English from the University of Louisiana Lafayette. She lives in St. Louis, Missouri.

The reading begins at 7 p.m. in the Lindsay Young Auditorium of the John C. Hodges Library. The event is free and open to the public; all are encouraged to attend. There will be a brown bag Q&A for students and faculty at noon in 1210 McClung Tower.

The mission of Writers in the Library is to "showcase the work of novelists, poets, and other literary craftsmen." Some of the best voices in contemporary literature are invited to read. The series is sponsored by the UT Libraries and the Creative Writing Program in association with the John C. Hodges Better English Fund. For more information please visit https://www.lib.utk.edu/writers/.
Smoky Mountain Storytellers Association: World Storytelling Day
Category: Literature & readings
Come join Smoky Mountain Storytellers' celebration of World Storytelling Day.
6:30 p.m. meal, 7:00-8:30 storytelling, upstairs, Barley's Taproom, 128 W. Broadway Ave., Maryville, TN 37801. Barley's Requires Reservations.
As many people as possible tell and listen to stories in as many languages and at as many places as possible, on the Spring Equinox.
Professional Storytellers: Jim Eastin, Sheri Liles, Jean Davidson, Susan & Stephen Fulbright. Donations Gratefully accepted. For information: 865-680-8453. www.smokymountaintellers.org.
Dragon Lights Festival
March 16, 2018 — April 22, 2018
Category: Festivals & special events, History & heritage and Kids & family
Dragon Lights, Knoxville's first-ever Chinese lantern festival, will take place at Chilhowee Park and Exposition Center and will be open every night from 5:30pm until 10:00pm.
Featuring over 40 larger-than-life lantern displays, Dragon Lights is the largest Chinese lantern festival in the Eastern Unites States. Thousands of sculptural and light components make this event a true visual treat. Dozens of Chinese artisans travel the world to keep this century-old tradition alive, and they will be constructing the displays on site at Chilhowee as the festival draws near. Dragon Lights also will feature performances by Chinese acrobats and Chinese folk art demonstrations, as well as children's activities.
Don't miss this unique experience. Tickets ($16 per adult, or $10 for children) are on sale now. Call Ticketmaster at 1-800-745-3000 or stop by the Civic Coliseum Box Office. (Group tickets for 15 or more are only available at the Coliseum Box Office, 865-215-8999.) http://www.chilhoweepark.org/dragon-lights-festival/
The University of Tennessee Knoxville's Downtown Gallery: Lewis Klahr
March 16, 2018 — March 31, 2018
Category: Exhibitions & visual art and Film
For his film installation at The University of Tennessee Knoxville's Downtown Gallery, 106 S. Gay Street, Knoxville, TN 37902, in conjunction with the 2018 Big Ears Festival, Los Angeles based collage film artist Lewis Klahr will present a looped, rotating selection of his films that explore the vicissitudes of time and memory. Many of the films included will be from his ongoing, open-ended series of digital films Prolix Satori. Also included will be a special sequence assembled to be screened only under the following weather conditions — severe overcast or rain lasting at least 60 minutes.
About the Artist
Lewis Klahr uses found images and sound to explore the intersection of memory and history. He is primarily known for his uniquely idiosyncratic films, which he began creating in 1977 and has screened extensively in the U.S., Europe and Asia. Lewis Klahr teaches in the Theater School of the California Institute of the Arts and is represented by The Anthony Reynolds Gallery, London.
Lewis Klahr is currently at work on a new feature length series of collage films titled Circumstantial Pleasures and Porcelain Gods, a retelling of Jean Luc Godard's 1963 film Contempt as a collage novel.
EXTENDED HOURS DURING THE BIG EARS MUSIC FESTIVAL
Thursday, March 22: 2:00 P.M. – 6:00 P.M.
Friday, March 23: 11:00 A.M. – 8:00 P.M.
Saturday, March 24: 10:00 A.M. – 4:00 P.M.
Sunday, March 25: 1:00 P.M. – 5:00 P.M.
UT Downtown Gallery, 106 S. Gay St, Knoxville, TN 37902. Hours: W-F 11-6, Sa 10-3. Information: 865-673-0802, http://web.utk.edu/~downtown
McClung Museum: Museum Store Spring Sale
March 15, 2018 — March 31, 2018
Category: Festivals & special events
McClung Museum of Natural History & Culture announces the Museum Store Spring Sale March 15 through March 31.
Shake off winter and enjoy blooming flowers with handmade garden art by local artisans, seeds, and beautiful botanical items in the Museum Store's Spring Sale.
UT Students and Museum Members always enjoy 10% off all purchases, and all Store proceeds benefit the museum's free educational programming.
McClung Museum of Natural History and Culture, 1327 Circle Park Dr on the UT campus, Knoxville, TN 37996. Hours: M-Sa 9-5, Su 1-5. Information: 865-974-2144, http://mcclungmuseum.utk.edu
Appalachian Arts Craft Center: Spring Porch Sale
March 15, 2018 — March 25, 2018
Category: Exhibitions & visual art and Fine Crafts
The Appalachian Arts Craft Center in Norris will hold its Spring Porch Sale starting on Thursday, March 15, and continuing for about two weeks. The Porch Sale, held each spring features outdated stock, seconds, student crafts and nonjuried work by members. It's an excellent time to get great deals.
The Appalachian Arts Craft Center is a nonprofit center with a mission to support arts and crafts in Appalachia through education, sales, and community involvement. The center is located at 2716 Andersonville Highway 61, Clinton, TN, one mile east of I-75 north at Exit 122.
Appalachian Arts Craft Center hours: M-Sa 10-6, Su 1-5. Information: 865-494-9854, www.appalachianarts.net
Arrowmont School of Arts and Crafts: Artist-in-Residence Exhibit: Alternative Bodies
March 10, 2018 — May 5, 2018
Category: Exhibitions & visual art and Free event
Please join us for the reception on Saturday, April 7th in the Blain Gallery for light refreshments.
Arrowmont School of Arts and Crafts announces Alternative Bodies, a group exhibition showcasing new work by the 2017-2018 Arrowmont Artists-in-Residence: Xia Zhang, Paige Ward, Elyse-Krista Mische, Emily Culver, and Max Adrian. In vulnerable ways, these artists touch on a variety of topics related to the body such as queerness, sexuality, faith, race, and death. These artists are playful and inventive with their processes in order to start conversations that may otherwise be difficult to digest.
Works such as those by Zhang, Culver, and Adrian focus on matters of flesh and bone: what it means to touch bodies, to express ourselves through our bodies and the objects we interact with, to be celebrated, stigmatized, or separated because of our bodies. Tactility is a key element for these works which span a breadth of materials like faux-fur, orange peels, and rubber. Works by Mische and Ward, on the other hand, consider spiritual existences in pursuit of greater understanding of our mortality and what lies in wait beyond the body. Objects like concrete pillows and monumental papier-mâché vessels reference the body through its absence. Metaphors for faith and self-preservation speak to multiple possibilities of seeking and finding comfort.
Collectively, all five artists encourage the viewer to contemplate other perspectives and expressions of humanness at a time when the world feels more divided than unified. Alternative Bodies aspires to a level of empathy and compassion for the hopes, hardships, and successes we all have within our physical forms.
The Artists-in-Residence Program is an 11-month program which provides early career, self-directed artists time, space and support to experiment and develop a new body of work in a creative community environment. Each year, five artists of different media are selected for the eleven-month program, which begins mid-June and continues through late May of the following year. Participants receive exhibition opportunities, teaching experience, professional development and a private studio.
In the Sandra J. Blain Gallery, Arrowmont School of Arts and Crafts, 556 Parkway, Gatlinburg, TN 37738. Information: 865-436-5860, www.arrowmont.org
Oak Ridge Art Center: Metamorphosis III: Recycle to Art
March 10, 2018 — April 28, 2018
Category: Exhibitions & visual art, Fine Crafts and Free event
The exhibition will open on March 10 from 7 to 9 pm with a gallery talk at 6:30
Featuring local artists whose work is composed of reused or re-imagined materials, ephemera, or found objects.
Oak Ridge Art Center, 201 Badger Avenue, Oak Ridge, TN 37830. Hours: Tu-F 9-5, Sa-M 1-4. Information: 865-482-1441, www.oakridgeartcenter.org